Home improvement companies constantly need new projects to be successful. But if you're responsible for marketing a contracting or renovation business, you know that attracting the right customers can be challenging.
Today, the best way to reach new customers is to make your business as visible as possible where your customers are already looking: Online.
The best way to do this is with search engine optimization, or SEO. SEO is the process of improving your site so that search engines like Google can understand your pages and then show them in search results.
WebFX has a dedicated team of 500+ experts who can get your home improvement company doing successful SEO. If you're ready to get started generating more leads, you can call 888-601-5359 or contact us online today!
Keep reading to learn how SEO can help your home improvement company and the strongest ways to start.
Independent research from Clutch has named WebFX the
top SEO company

in the United States.

Clutch has personally interviewed more than 250 WebFX clients to discuss their experience partnering with us.

Read More Clutch Reviews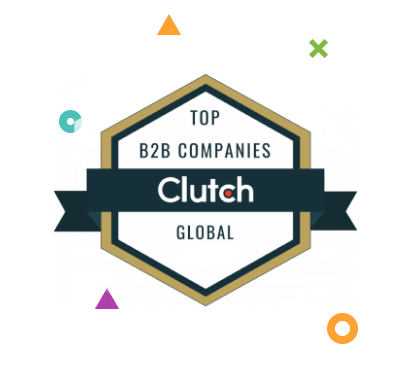 To get a better idea of SEO's value, think about what you did the last time you needed a specific product or service. If you're like most people, you went to Google and searched a phrase describing what you wanted, like or "hair salon Harrisburg" or "car insurance Philadelphia."

You probably scanned the results, clicked the one that sounded best, and visited their site to learn more. Maybe you repeated this process with one or two other sites, then contacted the one that sounded best to make an appointment or get a quote.
Your potential customers use this same process – and SEO is the only way to make sure they see you when they search for home improvement-related words and phrases.
Just because you understand the gist of what SEO is doesn't necessarily mean you completely understand how to do it on your own. And that's perfectly okay! We've put together helpful information below, and you can also contact us online today for a free evaluation!
The benefits of home improvement SEO
Optimizing your site for search engines has many benefits for your business. Here are three of the most significant.
1. Increased visibility
As we mentioned above, SEO helps your site rank well in search engine results for keywords related to home improvement. The most obvious benefit to this is that it allows you to reach customers who may not have previously heard of your business, which increases brand awareness.
2. More qualified leads
SEO helps you become part of your potential customers' research process. This means that you can tell them about your services, what sets you apart from your competitors.
This is different from traditional advertising methods like radio and TV ads, which give you a limited amount of time to convey a broad message to your audience. When SEO leads contact you, you can be confident that they want to become your customer.
3. High ROI
As you optimize your site and improve your online reputation, you'll earn more from SEO. And unlike traditional advertising strategies, where your ads run on third party platforms that only run for a certain time, your SEO efforts indefinitely take place on your own site.
Once you establish your rankings, your site can continue to bring in new leads from search engines for years to come – and you won't have to worry about price increases for ad space.
Learn how we increased traffic by over 40%, and conversions by over 100% for an ecommerce client.
Read the Case Study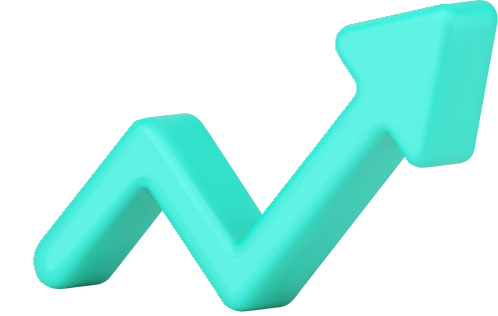 Hear What It's Like to Work With WebFX!

"WebFX is a thorough and transparent company with their work and results! They keep communication with us and are amazing project managers! Our account manager makes us feel like we are the most important client he has, like he is one of our own team members!!"
Home Improvement Company
What does home improvement SEO involve?
There are many factors that play into your site's ability to rank well in search engines, so SEO involves a variety of different tactics. These four are some of the most important.
1. Keyword research
Before you optimize your site to rank for certain keywords, you need to know which words and phrases your potential customers use when searching for home improvement services.
Keyword research involves identifying the best keywords for your business and determining how difficult they'll be to rank for. This lays the foundation for the rest of your strategy.
2. On-page optimization
Once you know which keywords you want to target, you'll need to optimize each of your pages for a specific one. You do this by using that keyword on the page in title tags, headers, meta descriptions, and body copy.
This helps search engines understand the topic of your site's pages and rank it in the results for relevant searches.
3. Content creation
In addition to optimizing the existing pages on your site, SEO also involves creating and publishing new pages of original content.
As a home improvement business, you can write pages that answer common home improvement questions, provide ideas for remodeling projects, or address frequent concerns you hear from your customers.
When you optimize these pages for search engines, you have the opportunity to rank for additional keywords beyond your services. Then, when visitors arrive at your site and read your content, they'll know right from the start that you're a trustworthy resource.
4. Link building
Search engines want to give their users reliable information, and the best way for them to determine your site's credibility is to examine the links pointing to it. The more links you have from reputable sites, the higher you'll rank in search results.
This means building links is an important part of SEO, but it's also a challenging one. You'll need to reach out to editors, journalists, bloggers, and other site owners and show them that you have content their readers would find interesting.
This goes hand in hand with content creation, because the more interesting content you publish, the more likely reputable sites will be to link to yours.
Looking for an all-in-one SEO audit tool? You've found it.
SEO Checker provides data on key metrics to give you:
Complete SEO score

Content Grade

Site Speed Analysis

and more.
Want to learn more about how SEO can help your home improvement business?
If you're ready to start attracting more customers to your home improvement business, SEO is the best way to increase your online visibility. And if you'd like assistance with your strategy, WebFX can help.
We'll get to know your home improvement business inside and out, then use that knowledge to create an SEO strategy tailored to your needs and goals. Your home improvement company is our focus!
Find out how WebFX can create an effective Internet marketing strategy for your website. Call 888-601-5359 or contact us online today for a free evaluation.
Earn a 20% greater ROI with WebFX