Founders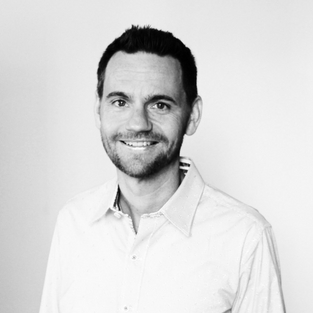 William Craig
President / Co-Founder
B.S. in Finance from Shippensburg University
M.S. in Information Science and Technology, with a concentration in search engines from the University of Pittsburgh.
Entrepreneurial Masters - Massachusetts Institute of Technology
William, with his 25 years of experience in the Internet marketing industry, has gained extensive knowledge of all phases of digital marketing services and strategy: SEO, UX, information architecture, marketing automation and more.. William's background in scientific computing and information architecture provided the foundation for MarketingCloudFX and other key research and development projects at WebFX.
William nabbed the Executive of the Year award from the Central Penn Business Journal in 2017, was a finalist for Entrepreneur of the year in 2014, and won the outstanding young alumnus award from his alma mater, Shippensburg University, in 2014. William's passion for all things digital marketing and contiual drive to learn has helped sharpen the marketing skills across the growing WebFX team. He regularly contribues to Forbes, Entrepreneur and TheStreet.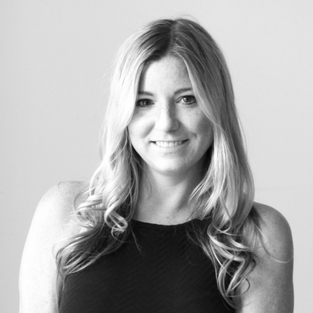 Karie Craig
EVP of Leadership Development / Co-Founder
B.S. in Computer Science & Mathematics, Summa Cum Laude from Shippensburg University
Entrepreneurial Masters - Massachusetts Institute of Technology
Prior to joining WebFX, Karie was a departmental manager of WebClients.net. She was an integrator for the $141 million dollar buyout of WebClients.net by ValueClick. As chief operations officer of WebFX, Karie assumes numerous roles, with wide-ranging demands. From employee relations, human resources, training, and accounting to project management, client relations, and sales, Karie is directly involved in all areas of running WebFX.
Karie has brought top-notch management and leadership skills to WebFX, playing a major role in its expansion to the talented team it is today. Her outstanding coaching and communications skills have helped develop leaders across the growing WebFX team. Karie's ability to connect with the WebFX family and build a growth mindset across the team has been an integral part of WebFX's success.
Karie took a spot on Central Penn Business Journal's Forty under 40 list in 2013.
Who say's you have to drive to work?
Bill enjoys kayaking to the office, just one of the many perks of working at WebFX. Watch the video above to experience what it's like to work for a company that promotes stress-free and healthy living!
The FXFamily put together a little something for our fearless leader on his 40th birthday! Check out all the reasons why we love Bill!
Leadership Features
William's Weekly Columns: Awards Earned by WebFX & Company Leadership

Inc. 5000's Fastest Growing Companies in the U.S. list - 2012, 2013, 2014, 2015, 2016, 2017, & 2018
#1 Best Place to Work in PA - 2015, 2016, 2017, 2018, & 2019.
Clutch's #1 SEO Agency in the World - 2018
29/1000 on Clutch's Inaugural Clutch List - 2018
DealCrunch Editor's Retail Choice Award for Performance-Based Web Marketing Services - 2017
Best Places to Work for Millennials in America - 2015
Technology Company of the Year at Techquest PA - 2013
"People's Choice" Top 10 Tech Company at Techquest PA - 2012