Frederick, MD SEO Services from WebFX
If you're looking for an SEO partner for your Frederick, MD-based business, you've come to the right place. WebFX is an award-winning SEO agency, and we offer both local and national companies the best search engine optimization services in the industry.
Call 888-601-5359 to speak with a strategist about SEO services from WebFX, or keep reading to learn more about how we can help boost your rankings in search engine results.
We Optimize Your Site for the Web
Maybe you already have a professional website that wows your site visitors — but if new customers can't find it, the money you paid for that awesome design is going down the drain. That's where are experienced, and innovative SEO specialists come in.
Search engine optimization is about more than keywords. It is an entire strategy that encompasses site design, page structure, back-end coding, building links, and more. Our Frederick SEO experts have experience with every aspect of SEO, from keyword research to link building campaigns and more. With our SEO knowledge behind your website, you'll start to see the effect of what we do as your site rises in the rankings and your traffic grows.
Link Building Services
One of the best ways to help your site traffic grow and get more exposure on the web is through link building. Aside from analyzing your site and determining how to give it a better structure and keyword strategy, our experts will perform a full site analysis—including a backlink profile—which will tell us how search engines see your site.
In some ways, the Internet is like a popularity contest: whoever has the most links to their website on the Internet wins. And we want to make you a winner. As part of our SEO services, we'll create a link building campaign to fit your site and boost your rank.
Link building is a strategy that increases the amount of links to your site on the web. There are various strategies and methods used, and our team has used them all. They know the best practices, have built the appropriate connections on the web, and can help your site become more popular on the web with the strategies they implement.
As part of our local SEO strategy, we'll ensure that your site has links that give you relevance among local visitors, shoppers, or leads. If you want your business to stand out in Frederick, our SEO services will get you there. They'll also give you the tools you need to be known nationwide if that's what you're aiming for. No matter who you're targeting online, our SEO strategies will help you get there.
Not happy with your social media engagement?
We've got just the blog post for you.
Read the Blog Post & Watch the Video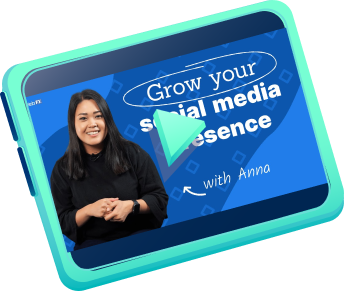 Social Media Marketing Services
Right now, one of the fastest growing sections of the web is social media. Although social media doesn't have a direct impact on SEO, it has the power to drive traffic your way, and create significant brand awareness. That's why we also offer social media marketing services to grow your site presence and direct even more traffic to your site.
WebFX is a Full-Service Digital Marketing Agency
Unlike other SEO agencies, WebFX is a full-service Internet marketing agency. We're proud to offer every service and marketing method you need to succeed online, from social media strategies to content marketing and website design.
If you're looking for a little help here and there with website optimization and SEO, we can do that, too. But if you're searching for a company near Frederick that can offer stunning website design, top-notch SEO, beautiful infographic design, and all other aspects of online marketing, we're the only choice.
WebFX is committed to growing with you as your business grows. We can develop custom marketing plans for you, no matter what size your business is or what your needs are. Call us today and talk to an expert about how we can not only help you with SEO, but with all your other website needs.
Call 888-601-5359 or contact us online today for a free evaluation
Earn a 20% greater ROI with WebFX
Earn a 20% greater ROI with WebFX