12 minute read
The WebFX team is made up of more than 450 subject matter experts in digital marketing, SEO, web design and web development, social media, and more. Together, they've helped WebFX's clients earn more than $3 billion in revenue from the web — and that's just in the past five years. @webfx
Every year, networks charge more and more for 30-second commercials during the Super Bowl. This year, the maximum has topped off at $5 million, according to CBS. That's a lot of money, especially if you market for a company that doesn't even turn $5 million in annual revenue.
And even if your marketing team did happen to have $5 million lying around, a Super Bowl ad — with that kind of money, you could completely dominate another ad medium. But which media should you target with your deep, deep marketing pockets? We have the answers below.
---
How else could you spend $5 million on marketing?

---
Instagram

Instagram's CPM for photo and video ads is notoriously low.
At around $20 per thousand impressions, you can get a ton of value from a single Instagram ad if you have $5 million. In fact, that value is about 166,666,666 impressions — or 52% of the United States population. For reference, the 2015 Super Bowl had 114 million viewers, and it was the most-watched television program in history.
So if you want to reach more people on a fun, niche, visual-based platform, you don't need television — you have Instagram!
Facebook

Facebook also has incredibly low ad rates — especially compared to television. At just a few cents per thousand impressions, you can reach 20 million Facebook users with $5 million in your budget. That's a lot of people, though not quite as many as you could reach at the Super Bowl.
But with Facebook, you're not relegated to 30 seconds of fame sandwiched between two other commercials (or, worse, just before the big game comes back on). And on top of that, Facebook's advertising system is highly targeted, meaning you're not just throwing out a wide net. You're appealing to potential customers based on very specific consumer interests and characteristics.
So yes, you may not reach 114 million people with a Facebook ad. But you'll reach people who might actually be interested in becoming customers.
AdWords

Google AdWords is the granddaddy of affordable Internet advertising. And with an average cost-per-click of about $1.50, you could afford 3.3 million AdWords clicks with $5 million.
Still, AdWords keywords vary wildly in price, so your marketing team's experience depends on how competitive your industry is. But you can still get millions of people clicking on your ads, and — just like with Facebook — they'll be people who are actually interested in your business.
Local newspaper ads

Local newspaper ads can be a great way for small businesses to get the word out about their products and services. At $11 on the low end, you could afford to create 454,545 small local newspaper ads to appeal to your customers.
That's enough money to run an ad every day of the week for the next 1,245 years (and four months). So yes, your ad may be small, but at least you're only targeting customers who are in your area. You're not competing on a nationwide scale, like the megalithic corporations that spend big on the Super Bowl.
Instead, you're taking an affordable approach to advertising. And you can continue it until the summer of 3261, if you start now!
Radio ads

Another option for local businesses is radio advertising. Radio is great because it lets you appeal to people who are driving or relaxing, ideally allowing you to talk to them directly without other noise drowning out your message.
With a conservative cost estimate of $500 per week, you could create 200,000 30-second radio advertisements. Or, if you wanted to throw that all into one big ad, you could create one that lasted for four and a half years. Realistically, though, radio has the same drawback as a Super Bowl commercial in that your message is only broadcast for 30 seconds at a time.
But just like with newspapers, radio lets you appeal to people who are in your business's geographic area. So if you're a small business looking to drum up some more sales, a radio ad would be more effective than a nationwide campaign anyway.
Telemarketing

Telemarketing can be a valuable way of increasing your business's sales, but it also has a reputation for being annoying. In fact, telemarketing used to bother so many people that the federal government had to create the National Do Not Call Registry.
But when you have 71,428 hours of time with a telemarketing firm, you can probably get a few sales out of it. That's how much $5 million would get you, on average, and if you want to roll those dice, you totally could. 71,428 hours works out to about eight years and a few months of straight phone calls.
And if you only operated during regular business hours, it'd be even longer.
Email marketing

Like telemarketing, email marketing involves contacting people directly to increase your company's sales. That's because you can only use email marketing when customers willingly give you their email addresses. So once you have them, you can send them occasional messages that won't violate the CAN-SPAM Act.
And if you wanted to trust this kind of work to an agency, you could do that for 1,388 years. Let's say you wanted to play it safe and only send four emails per month. That's 66,624 total emails, and they have about a 4000% ROI.
In other words, if you wanted to turn your $5 million into a few billion, email marketing would be the way to go.
Better Business Bureau

If you're dedicated to improving your business (and its image in the public), then the BBB is the place for you. Unfortunately, the BBB charges you for accreditation, so you can't join the BBB by just being a good business. At a cost of roughly $11,000 per year, you could join the BBB and retain your accreditation for 454 consecutive years, assuming the prices in your area stay consistent.
Four and a half centuries in the BBB says a lot about your company's dedication to quality. Maybe too much, but you never know until you try!
SEO
If you want to make money online, your marketing team needs a good SEO strategy. And if you work with an agency, this typically costs a few thousand dollars per month.
But ignoring any price increases, you could get and retain a world-class SEO plan for about 140 years, consistently catapulting you ahead of your competition for almost a century and a half. With that kind of work and expansion, you could rule your industry in search results. Search algorithms could change at any time of any day.
But when you have an SEO firm working on your behalf, it's easy enough to keep up with the new trends and technology.
New York Times

The New York Times has a lot of advertising options, and one of the most appealing is a front-page, full-color photo. But if you want one of those, you have to pay $50,000 a pop. Thankfully, with your huge marketing budget of $5 million, you could take out a front-page ad on the New York Times in full color 100 times.
That's a little more than 14 weeks of front-page ads in the country's most famous and respected newspaper. Granted, you only get the one day to attract customers each time. But people are bound to notice your persistence.
And after 14 weeks, the front page of the NYT will probably look a little weird without your ad.
Web design

If you didn't want to spend on SEO, you could spend on a high-quality website instead. Or, more accurately, you could spend on 45 high-quality websites that consistently attract visitors and convert them into customers. Considering ecommerce alone is a trillion-dollar industry, your small army of 45 out-of-this-world websites could turn you into a billionaire with the right management.
Best of all, there's no time limit to websites. Once you make them, they're made forever unless you want to take them down.
Primetime TV ads

So say you still wanted to invest your $5 million into television ads, but you didn't want to spend it on one 30-second spot. If that's the case, then you could always buy 44 TV ads during network primetime at $112,000 per spot.
Those ads still give you a huge viewership and about 22 minutes of airtime — roughly the length of a sitcom. Not a bad deal, compared to the Super Bowl.
Yahoo!

If you wanted to spend that $5 million on the Internet, but not on your own site, you could buy out Yahoo!'s front page 11 times for almost half a million each time. Yahoo!
is a major presence on the Internet, and it was even founded before Google. And with about 150 million users, you could reach more people than a Super Bowl commercial with each buyout. At 150 million potential users per purchase, you could appeal to 1.65 billion people — or at least the same group of 150 million people 11 times.
National magazines

National magazines are highly-relevant and respected media for a variety of industries.
And if you wanted to advertise in one of them, you definitely could. You could even take it a step further and get a full-page, full-color, inside-cover ad in a national magazine for the fee of $500,000 per ad. That breaks down to 10 ads over your budget's lifetime.
But if there's a popular magazine in your industry that everybody reads, that's money well spent.
Times Square

Of course, if you wanted to spend $5 million on advertising, you could always go with the good old billboard. And, if you wanted to go really big with it, you could buy out Times Square's billboard for eight weeks at $625,000 per week. That's a great way to burn through your budget, but Times Square gets about 50,000 visitors per day.
So 50,000 visitors per day at seven days per week and an eight week duration, you're looking at an audience of 2.8 million. That's not quite your Super Bowl audience, and you wind up spending more than $1 per viewer, but it could still get you some nice sales.
March Madness

If you're dedicated to advertising on television during major sports events, you don't have to go with the Super Bowl. Instead, you could go with March Madness, officially known as the Men's NCAA basketball tournament, where a 30-second ad will cost you $1.5 million.
That only gives you three ads, or 1.5 minutes of content. But hey, if your target audience likes basketball, there's no better time to advertise!
How to invest your marketing budget
If you'd like assistance deciding what to do with your advertising budget, contact us today! We're happy to talk with you about different options for your marketing team that can help deliver company-wide growth.
The results may not be as big as the Super Bowl, but we'll make sure they work for you.
The WebFX team is made up of more than 450 subject matter experts in digital marketing, SEO, web design and web development, social media, and more. Together, they've helped WebFX's clients earn more than $3 billion in revenue from the web — and that's just in the past five years.

@webfx

WebFX provides digital marketing solutions with expert marketers, designers, and developers to increase visibility, conversions, and revenue.

Learn more
The Internet in Real Time
Ever wonder how much is going on at once on the Internet? It can be tough to wrap your mind around it, but we've put together a nice visual that'll help! The numbers show no sign of slowing down either.
Find out More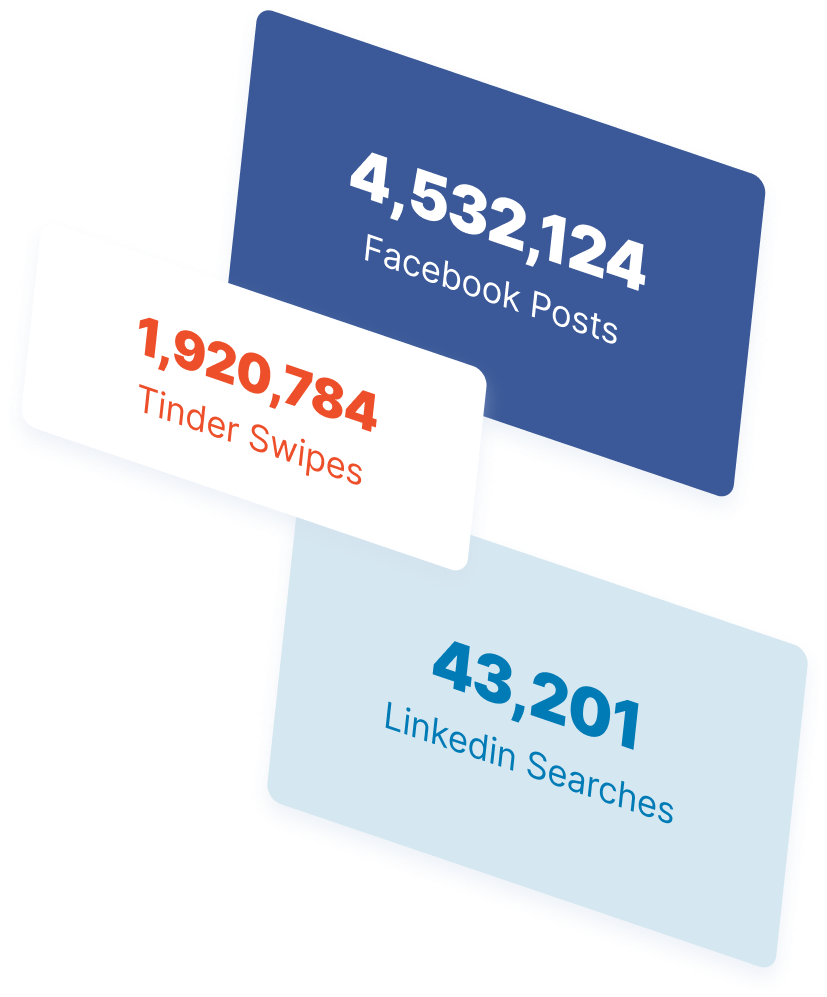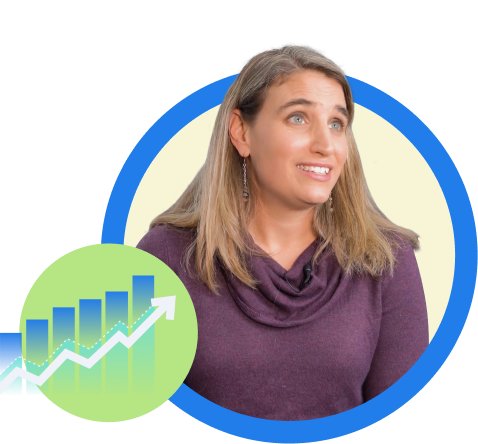 Ready to Drive Results for Your Business?
See how WebFX uses SEO, PPC, Social Media, and Web Design to Drive Revenue for Businesses.
Get Inspired
The Internet in Real Time
Ever wonder how much is going on at once on the Internet? It can be tough to wrap your mind around it, but we've put together a nice visual that'll help! The numbers show no sign of slowing down either.
Find out More