What Are Co-op Advertising Dollars, and How Can They Help You?
Marketing and advertising can get expensive. As a retailer, you likely know that from experience, and you may be constantly on the lookout for ways to cut costs without compromising the quality of your advertising efforts.
Fortunately, there are options for doing exactly that. One of the best options is co-op marketing, where you split the cost of advertising with manufacturers. It's a great way to lower costs for your company.
But where can you find co-op advertising dollars, and how can you successfully use them? Keep reading to find out. Then, to get more helpful digital marketing insights from the experts, sign up for Revenue Weekly, our email newsletter!
Don't miss our Marketing Manager Insider emails!
Join 200,000 smart marketers and get the month's hottest marketing news and insights delivered straight to your inbox!
Enter your email below:
Inline Subscription Form – CTA 72
"*" indicates required fields
(Don't worry, we'll never share your information!)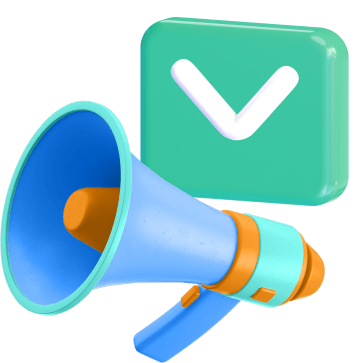 What are co-op marketing dollars?
Co-op marketing dollars are money you receive from manufacturers to help fund your advertising.
As a retail company, you likely resell items from other companies. When you sell their products, you both benefit. For that reason, many manufacturers help fund your marketing of their products. Usually, you're expected to market both companies — yours and theirs — with the funds you receive.
So, let's say you're a tech retailer who sells digital devices like phones and tablets. If you sell Samsung devices, Samsung may offer to split the costs of marketing their products from your stores. That helps Samsung sell more devices, and it makes the marketing expenses lighter on your end.
Should you use co-op advertising dollars?
You may be unsure if you should use a co-op fund, even if you have one available. There's no question, however, that co-op dollars have distinct benefits.
The most obvious benefit is saving money — you'd probably be happy to split your marketing costs with another company rather than tackling the entire bill yourself. Also, having the extra marketing funds can help you make more sales, so you may recover even what money you do spend.
That said, bear in mind that a co-op arrangement means you must make compromises. You don't necessarily get full control over every aspect of the marketing — since the campaigns are jointly funded by you and the manufacturer, you'll both have decision-making power in how those campaigns proceed.
If that arrangement is something you don't think you'd be interested in, co-op marketing may not be for you. But if you're happy to make some creative compromises in return for cutting your marketing spending, it could be a great strategy.
How to obtain and use co-op marketing dollars
If you're unsure how to gain access to a co-op fund and use it in your marketing, don't worry. We'll walk you through a basic guide below.
1. Find out if you have co-op dollars to spend
The first thing to do is to verify that you have a co-op fund available. Not every manufacturer will offer one. If there's a specific manufacturer you want to get co-op advertising dollars from, check with the manufacturer's representative to see what they offer.
If a manufacturer does offer co-op dollars, be sure you also check out any requirements for using it. As long as you're okay with the plan being offered, you can move on to the next step. If not, you can check with other manufacturers you buy from.
2. Build a marketing campaign and get approval
The next step is to create your marketing campaign. As you do this, make sure you work around whatever guidelines the manufacturer has given you for the campaign.
Different manufacturers will handle things in different ways. Some will let you create the campaign yourself, but they'll require you to get approval from them before launching it. Others will want to have a more active hand in creating the campaign in the first place.
Whichever it is, make sure everyone is on board before launching the campaign.
3. Provide an invoice to get reimbursed
Once you've run the campaign for the designated time, it's time to collect your co-op marketing dollars. To do that, you'll likely need to provide the manufacturer with a full invoice for the campaign.
If everything looks the way it should and the manufacturer determines you've met all their requirements, they'll reimburse you the promised amount.
Tips for using co-op dollars
Now you know what co-op dollars are, why they're beneficial, and how to get them. Before we go, let's cover a few quick tips on how to get the most from your co-op fund.
1. Maintain contact between both marketing teams
One of the most important things to get right when you build a co-op marketing campaign is to make sure you and the manufacturer are in sync the whole way through. If they're actively helping build the campaign, that means keeping an open line of communication between your respective teams.
If you fail to communicate or tell yourself that you can handle the campaign without their help, you risk doing something they aren't on board with. If that happens, you could go through the whole campaign without communicating, only to not get paid at the end because you didn't meet their requirements or expectations.
2. Stay open to current digital marketing trends
When you run marketing campaigns alongside manufacturers, it's important to be open to new ways of marketing to your audience. Manufacturers sometimes report that retailers are uncooperative and inflexible when it comes to trying new tactics.
Just because you've run your marketing campaigns a certain way for the past decade doesn't mean that's still the best marketing method available now. While you're free to run your own campaigns how you want, manufacturers won't be happy if you end up compromising their investment.
For that reason, be sure to stay open to whatever methods the manufacturer wants you to use.
3. Identify the most successful marketing strategies
Finally, as you work on your co-op marketing campaigns, be sure to keep a lookout for which strategies drive the best results. Again, different manufacturers will handle this differently — some will specify which marketing strategies they want you to use, while others will trust you to pick the best ones.
For each manufacturer you work with, keep an eye on your campaigns. You may find that some strategies don't work as well for them, while others drive excellent results. If you notice this, be sure to mention it to them. The more effective your choice of strategy is, the more revenue you'll drive, and the happier the manufacturer will be to contribute funds.
Get help putting your co-op marketing dollars to use with WebFX
Want some help driving the best possible results for your co-op marketing and advertising campaigns? Look no further than WebFX.
With over 25 years of experience driving top-of-the-line marketing results, we know what it takes to build a killer campaign.
When you partner with us for our digital marketing services, you can get help with a variety of strategies, from search engine optimization (SEO) to social media marketing.
To get started with us, call 888-601-5359 or contact us online today!
Increase your leads, sales, and revenue with digital marketing