Data is central to the success of any business. It allows you to see who's buying your products or services, how well your marketing is performing, and more. For that reason, if there's one thing your business should be, it's data-driven.
But simply having data isn't enough. In its raw form, data is nothing more than a jumble of meaningless numbers. It's up to you to organize and make sense of those numbers so you can learn from them and improve your business practices.
So, how can you do that? The answer is: You can use data management tools. Those tools can help you group, reorganize, and analyze the data you gather, so they're well worth your investment. But which data tools should you use?
Keep reading to learn more. Then subscribe to Revenue Weekly — our email newsletter — to have more digital marketing tips delivered right to your inbox!
What is data management software?
Data management tools are exactly what they sound like — digital platforms designed to help you handle the data you collect across your business.
More specifically, data management platforms help you gather, segment, organize, and analyze your data. There are different kinds of data tools, with some focusing on organization and others on analytics. However, all of them can help you make sense of the information you gather.
These tools can be incredibly useful. Without them, you'll have a challenging time organizing and analyzing your data. It can be hard and time-consuming to find patterns in your data with the naked eye. But an automated program makes it so much easier.
Best data management tools for your business
Now that we've covered what data management software is, which data tools should you consider using? There are several options to choose from, and we've gathered some of the best ones below.
Keep reading to learn more about some of the most useful data management tools out there!
1. Tableau
Price: $70+ per user per month
Tableau is one of the most highly reputed data management platforms available, which is why it's first on this list. Part of the reason it's so well-liked is that it's been in the data management game for years, meaning it's had a long time to figure out what works best for its users.
Beyond the standard organization and segmentation features, Tableau helps you create custom data reports for your analytics. You can use its VixQL tool to drag and drop pieces of data you want to include in your reports.
It's worth noting that Tableau offers multiple pricing plans and pieces of software. Tableau Viewer is the cheapest, but it doesn't come with any analytics or interactive features, so it's best to aim for Tableau Creator and/or Explorer. Furthermore, be sure to purchase a business package rather than a personal one.
2. Talend
Price: Based on custom quote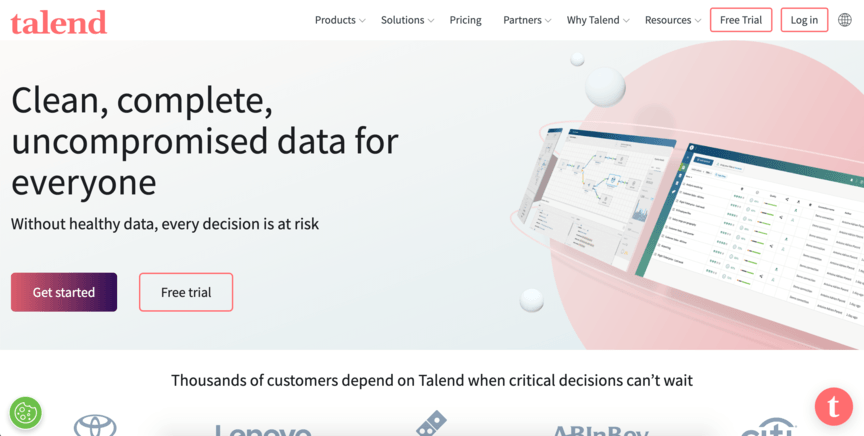 Another top data management platform is Talend. Talend actually offers several different types of platforms, all relating to data, and one of those platforms is a data management tool.
One of Talend's standout features is its data profiling. Data profiling is where Talend will assess your data for any quality issues. It also offers self-service capabilities to help you prepare your data however you'd like.
Finally, Talend offers storage flexibility. You can store all your data on your business premises, and you can also integrate it with the cloud, enabling you to access it from multiple locations.
3. Oracle
Price: $6+ per GB per month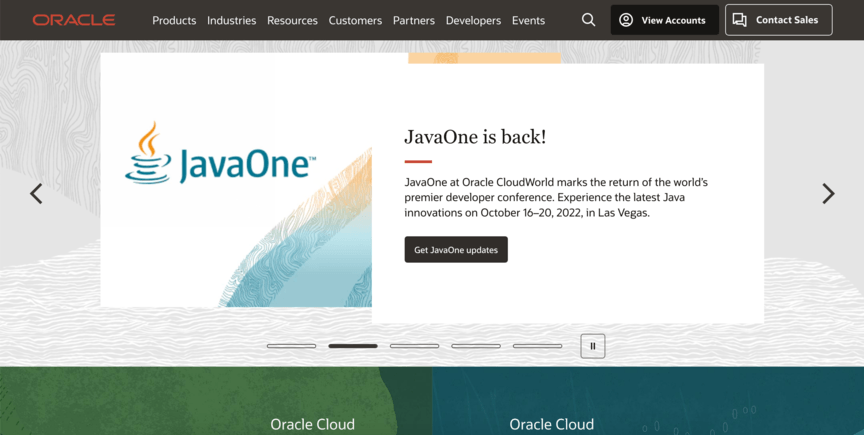 Data management software from Oracle is built specifically for enterprise companies, working very similarly to an enterprise resource planning (ERP) platform.
Like Talend, Oracle is a cloud-based software, built using a software-as-a-service (SaaS) model. That means Oracle can constantly update it with new features and functionalities, preventing it from growing outdated over a few years.
Oracle offers different pricing tiers depending on how much data storage space you want in the cloud, so costs can vary immensely.
4. Google Cloud Platform
Price: Based on custom quote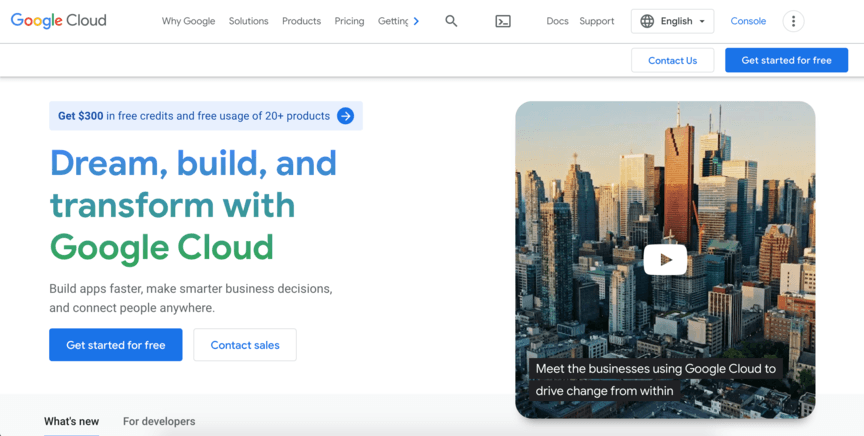 Google Cloud Platform is one of the most reliable data tools available. Rather than simply organizing data, Google Cloud Platform puts an emphasis on analytics, helping you to gain useful insights from your data. It has an entire analytics dashboard you can access.
It also integrates with some of the other platforms on this list, like Tableau. That means you could use one platform for segmenting and organizing your data, and then move that data to Google Cloud Platform for analysis.
5. Microsoft Power BI
Price: $9.99+ per user per month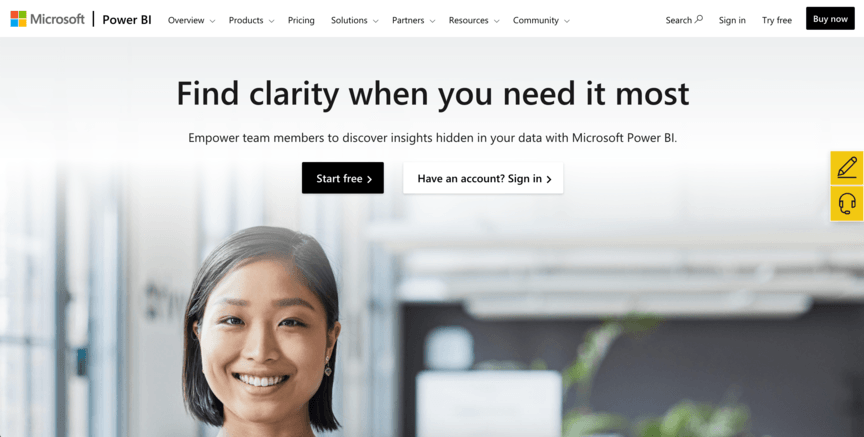 The next entry on our list comes from Microsoft, another major industry player. Microsoft Power BI integrates with other Microsoft products like Excel, meaning you can create data spreadsheets and then import them right into the software.
You can also harness Power BI's predictive analytics feature, which will look at your existing data and use it to predict future trends. That can help you plan more effectively for your budget, marketing, and more.
Power BI comes with a few different plans, including a Pro version and a Premium version.
6. Amazon Web Services
Price: Based on custom quote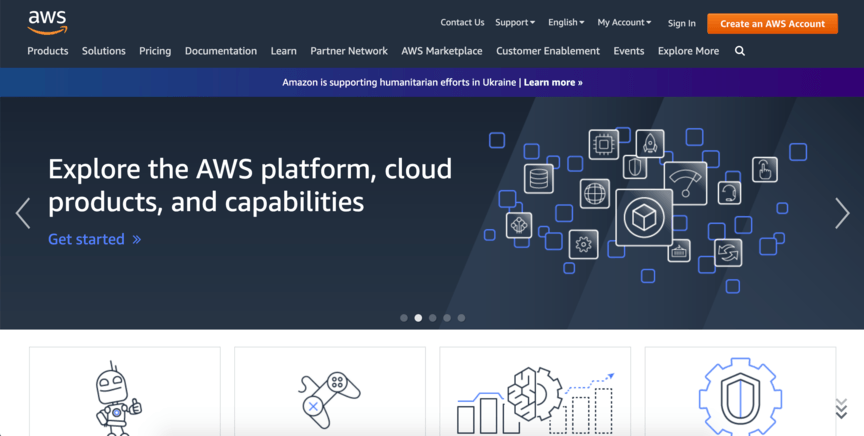 Amazon Web Services (AWS) is a cloud computing platform offered by Amazon. It comes with a wide variety of features, but two of the services it offers are data lakes and analytics, both of which relate to data management.
Data lakes are data platforms used entirely for storage. They don't organize or analyze any data, they simply gather it all together in one place. But since AWS also offers analytics services, you can take the information in your data lake and easily transfer it over for organization and analysis.
7. MarketingCloudFX
Price: Based on custom quote
Finally, if it's marketing data you're looking to organize and analyze, there's no better platform than MarketingCloudFX (MCFX). MCFX is WebFX's own proprietary marketing software, specially designed to help you optimize your marketing efforts.
MCFX can help you with many marketing tasks, from managing leads to tracking phone calls. But with its Customer360FX service, you can also store and organize marketing data for analysis. And if you want help analyzing that data, our professional team is here to help you do it!
WebFX is a partner businesses trust.
Hear from ABWE, who's been with us for over 10 years!
Watch the Video Testimonial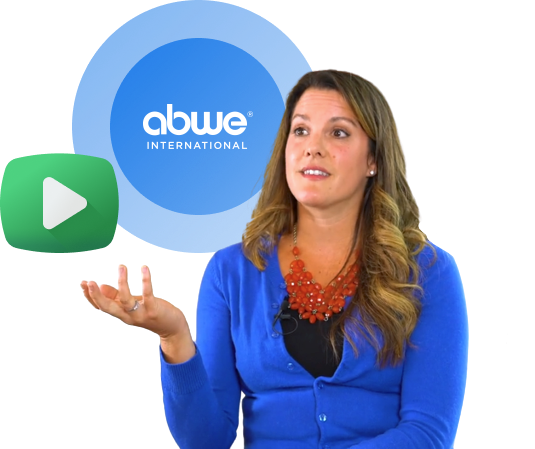 Marketing data management from WebFX
Need a hand getting the best analytics from your marketing data? WebFX is here to help! We have over 25 years of experience with marketing analytics, and we know exactly how to get the best results from your data.
With our marketing analytics services, you won't just get access to MCFX — you'll also get help directly from our team of professionals. We'll find patterns in your marketing data and provide you with reports to help you boost your advertising efforts going forward, earning you more revenue.
To get started with us, just call 888-601-5359 or contact us online today!