If you own a business, you likely know the importance of social media marketing. Not only does it help you build brand awareness, but it helps you connect with your target audience in a unique way. When it comes to social media marketing, Instagram is one of the most popular platforms for marketers, and for good reason — in June 2018, the platform boasted over 1 billion active users, and the numbers continue to grow.
But how do you know if your Instagram profile is helping you reach your business goals? Are you getting as many likes as possible? Is the right Instagram audience interacting with your posts?
If you have these questions, or questions like them, you're not alone. In this post, we'll talk about the importance of Instagram analytics and how the information it provides can help your account thrive. We'll talk about how you can use Instagram insights (Instagram's native analytics tool) to gain powerful information about your campaign, and a list of action items you can take to give your account a positive refresh.
Want to learn more about Instagram marketing before reading on? Give us a call at 888-601-5359!
Importance of Instagram analytics for businesses
Imagine opening a restaurant and offering 20 dishes to your guests. Over time, you start to notice that your customers only order the same seven dishes.
This brings you to the conclusion that the other dishes on your menu could probably be tossed out, but why? The best thing you could do in this situation would be to interact with your customers to find out what they like about the dishes that they order, and why they don't order the other dishes. This information can help you fine-tune your menu so that you get the highest possible return by only cooking what your audience likes.
On the other hand, you might open a restaurant, and offer 20 dishes, but can't get anyone to purchase any.
The best thing you could do, again, would be to find out why consumers don't like your dishes and proceed with the information you've gleaned. Without understanding the "why" behind the facts, you won't ever be successful in the restaurant business. It can be easy to turn a blind eye, but you'll see a downward spiral in sales.
Take the same idea and apply it to your Instagram marketing. You put out about 20 different kinds of posts per month, but users only interact with about seven of them — or maybe they don't interact with your posts at all. But why?
Instead of asking your followers to enlighten you on why they don't interact with your posts, you can use Instagram analytics. Instagram analytics provides an in-depth view of tons of metrics that allow you to better understand your audience. Think of it as an automated answer to your "why" questions based on data gathered about your account over time.
When you opt to use Instagram analytics for your business, you'll be able to fine-tune your "menu" of content to ensure that your Instagram audience interacts and delights in what you post. If you fail to use Instagram analytics for your business, it's like turning a blind eye to your unsatisfied customers. Read on to learn more about how Instagram insights can help your business thrive.
Not happy with your social media engagement?
We've got just the blog post for you.
Read the Blog Post & Watch the Video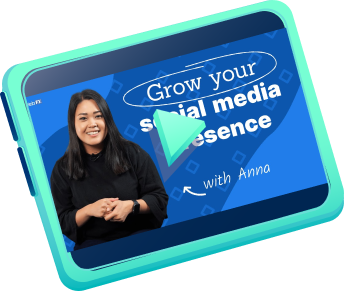 Instagram insights metrics
When we talk about analytics, it's not simply a list of information about your account in general.
Instead, it's divided up into sections that help you to understand every part of your campaign, which can help you draw conclusions as far as why your campaign might be doing well or falling short. There are four areas we'll take a look at in terms of analytics. Instagram insights offer profile analytics, audience analytics, post analytics, and even story analytics.
These are listed across the top of the table below. Each column lists the specific metrics that the analytics category offers.
| | | | |
| --- | --- | --- | --- |
| Profile Analytics | Audience Analytics | Post Analytics | Story Analytics |
| Mentions: How many times a user references your handle | Locations: Top five locations of your followers | Interactions: Actions taken directly from your post | Reach: How many unique accounts viewed your story |
| Impressions: How many times a user saw a specific post | Gender: percentage of men and women followers | Follows: How many followers you attained from a post | Exits: How many times users exited your story mid-way |
| Interactions: How many actions a user has taken on your account (likes/comments) | Age range: The age range of your followers | Discovery: How many accounts reached you via Instagram's "discovery" feature that aren't already following you | Replies: How many replies you received from a story |
| Profile Visits: How many times users visited your profile | Most active hours: The hours that your followers are most active | Impressions: How many times users viewed your posts | Impressions: How many times users viewed your story |
| Website clicks: How many times users clicked on your website URL from your profile | Most active days: The days that your followers are most active | Saves: How many accounts saved a post | People insights: A list of accounts that viewed any part of your story |
| Call and email clicks: How many times users utilized the call or email button on your profile | | Comments: How many comments on your posts | |
| Reach: How many unique accounts saw your posts | | | |
Action items based on Instagram analytics
Now that you are familiar with the different metrics that Instagram insights offer, it's time to chat about the action items that you should consider for your account. After taking your metrics into consideration, you'll be able to implement these action items to improve your account and increase brand awareness, clicks, interactions, and more.
Keep in mind: You'll only be able to access Instagram analytics if you have a business profile.

Simply go to your menu and click "insights" to see the following metrics.
Item 1: Take inventory of your profile interactions
This is one of the first action items you should take after diving into your Instagram analytics. Why? It provides a very general baseline when it comes to the success of your account and the engagement of your Instagram audience.
As we mentioned before, profile interactions refer to how many times users interact with your account. This metric is important, because the more interactions you have, the more successful you are at creating brand awareness. If nobody is interacting with your posts, it likely means they're scrolling right past without taking a second look.
If the number of interactions you have is low in comparison to your followers, it's time to take action.
Action: If users aren't interacting with your content, you need to switch up your format. Determine what kind of posts you've been utilizing and try something different. For example, if you've only been posting industry statistics, and you've been seeing low interactions, it's time to start posting images of your employees, products, or services, for example.

Don't forget to add Instagram alt text!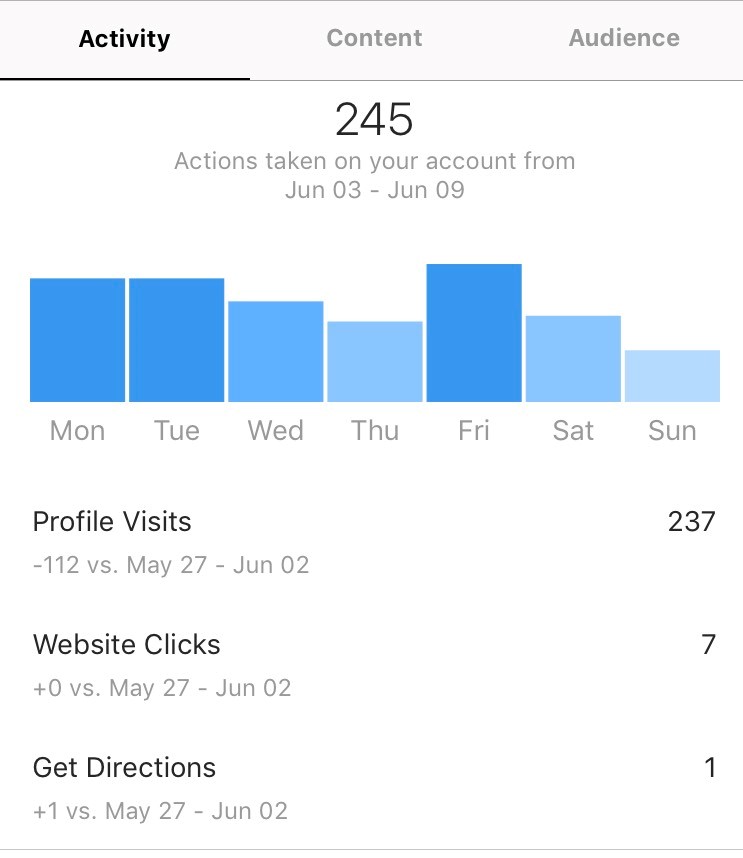 Regardless of what you post, you'll want to make a departure from what you've been posting since it hasn't been driving interactions.
Item 2: Take inventory of website, call, and email clicks
When you look at your number of website, call, or email clicks, it likely won't be through the roof. That's because not every one of your followers is interested in your products or services (right now, anyway). However, if you have zero clicks to contact you in any of the three ways, you might want to take action.
Action: If you want to see an increase in contact clicks, you simply need to create a stronger call-to-action (CTA) on your posts.

For example, if you post an image of your newest product or service, be sure to end your caption with something like, "click the link in our bio to visit our website and learn more about products like this one."
Or you could end it with "call for more information about this specific service." Without a clearly defined call-to-action, you won't get people to do what it is you want them to do. In this case, it's clicking the link to your website or calling your company — so tell them to do just that.
Item 3: Take inventory of your reach
Reach is one of the most important metrics because it lets you know how many unique accounts are catching wind of your account. This is so important because of its correlation to brand awareness — the more accounts that see your posts, the more users will be familiar with your brand.
If you'd like your reach to be higher, try this:
Action: To increase your reach, try holding contests in which users have to tag you in a post, share your content or tag two friends in your post.
This is a great way to increase reach since it's essentially free publicity. Choose a reward like a coupon code that users will have access to if they're the winner. This will entice them to share your content — therefore, increasing your reach.
Another way to increase your reach is to utilize hashtags more.
Hashtags group you together with other accounts that use the same hashtags. You can think of them as a sort of topic targeting. When users utilize the search bar on the platform, they can search by hashtag.
That means that someone doesn't have to be following you to see your content — if your post shows up in their hashtag search. The more hashtags you target, the better!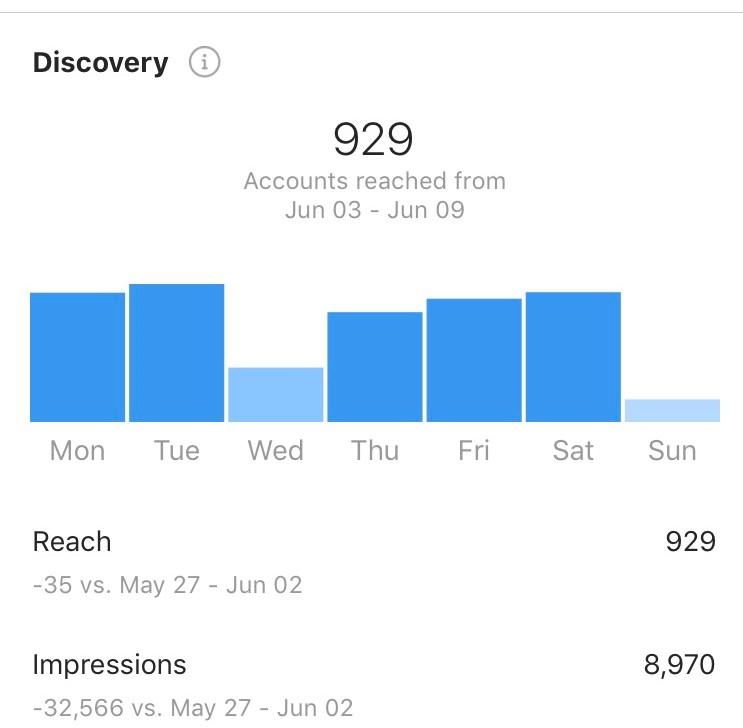 In general, increased interaction with your posts will also increase reach since users can see what their followers liked — again meaning that someone doesn't have to be following you to see your posted content.
Item 4: Play to your target audience
You'll definitely want to take note of things like location, gender, and age when it comes to your account.
These are golden nuggets of information that unlock the door to extremely granular targeting, which means more interaction, clicks, and hopefully, conversions.
Action: You'll want to post content that appeals to your exact target audience. For example, if you know that your target audience is in Florida, try posting content that would appeal to them based on their geographic location.
If you know that your audience is 80 percent female and 20 percent male, you'll likely want to post more female-facing content rather than male-facing content.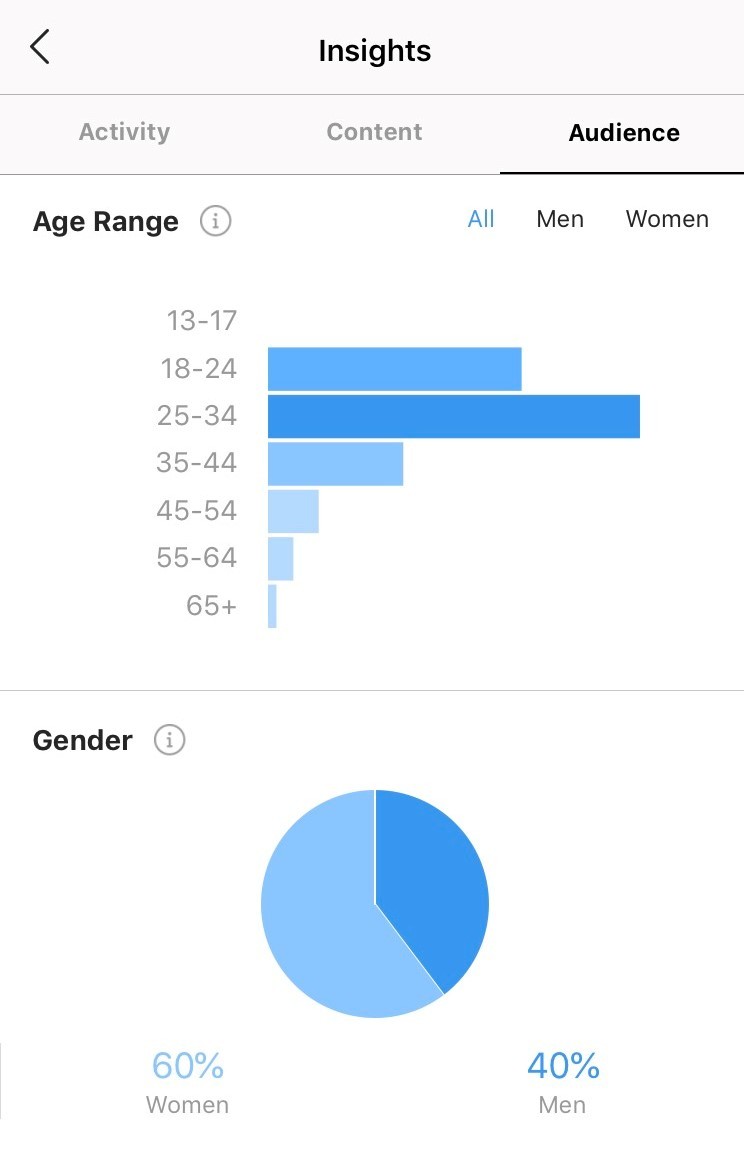 Finally, if your target age group is made up of mostly teenagers, you'll want to use verbiage that they understand, and reference things that would appeal to them.
Item 5: Utilize active days and hours
Sometimes users are just more active during different times and on different days.
You can use this piece of information to determine the most valuable times to post.
Action: If your target audience uses the platform most on Saturday evenings, that's when you'll want to post your most valuable content.
That doesn't mean you should stop posting for the rest of the week, but just know that Saturday evenings are your sweet spot when it comes to timing, and that's likely when you'll get the most interaction.
Item 6: Pay attention to your comments
If your goal is to increase the conversations that users have on your posts, the comments metric will be important to pay attention to. Comments are a great place to increase conversation about your products or services, answer questions, and create a sense of open communication with your audience. Not only that, but the comments are also a great place for your followers to recommend your products to their friends!
Action: If you want users to use your post as a platform for banter, you should take note of the comments, and if you're not getting any, take a page from an old book and create a clear CTA!
Ask users to comment questions below, tell you their favorite thing about the product, or tag a friend that would like what you're selling.
Are you interested in learning more about Instagram analytics?
If we didn't answer your burning questions about Instagram analytics for business and how it can help your business, we'd love to hear from you!
WebFX is a full-service Instagram marketing agency that specializes in everything from content marketing to social media marketing, and everything in between. We can help you analyze your current Instagram campaign to determine if it's thriving or could use some spring cleaning. For a free quote, feel free to contact us online, or give us a call at 888-601-5359!
WebFX Careers
Join our mission to provide industry-leading digital marketing services to businesses around the globe - all while building your personal knowledge and growing as an individual.