7 Inspiring Customer Retention Tactics From Small Companies
Today, it costs businesses 10 times more to earn a new customer, rather than to retain an existing one. That's why more companies are focusing on customer retention. What customer retention tactics work, though?
The ones used — and trusted — by small-to-midsize businesses (SMBs) across industries.
Keep reading to learn about seven proven customer retention tactics, complete with real-life examples from SMBs. Or, if you're looking for professional help with improving your client retention rates, contact our award-winning team of strategists.
Time to Level Up Your Sales
Our long list of services helps you grow every aspect of your business with marketing strategies that are proven to increase bottom-line metrics like revenue and conversions.
In the past 5 years, we've managed more than 12.9 MILLION transactions across our client base.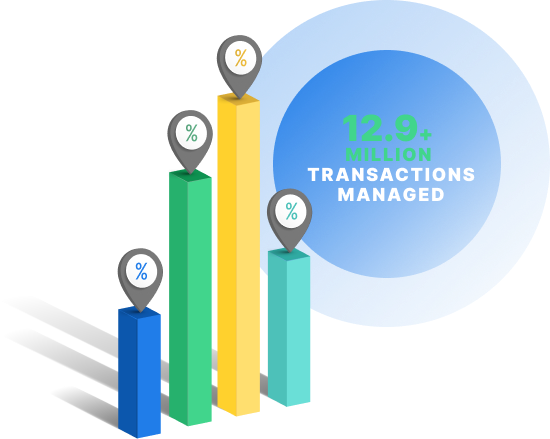 1. Rothy's: Referral programs
A fashion company known for their sustainable yet stylish and comfy shoes, Rothy's benefits in two significant ways with their customer retention tactic — a referral program.
Referral programs benefit your business in two ways: by acquiring new clients and keeping existing ones happy. The added savings enjoyed by your shoppers encourages them to buy more from your store too.
How does Rothy's referral program work?
The program offers shoppers a discount on their future orders. All a shopper needs to do is share their exclusive referral link with someone. If that person makes a purchase via that link, they and the original shopper earn a discount.

With the referral program, Rothy's attracts new clients to their products. Plus, the program encourages past shoppers to make another purchase using their discount for successfully referring someone.
New, referred users can also take advantage of the referral program. For Rothy's, this creates a continuous cycle of earning new clients and retaining existing ones, which helps the business grow and launch new products.
If you use this customer retention strategy, make sure you provide a strong incentive for clients to refer friends, family members, and individuals in their professional network.
When your promotional savings are appealing, and your products have a reputation for producing satisfied clients, it's easier to keep customers around for the long-term, while also turning them into advocates for your brand.
2. Love Your Melon: Inspiring mission
While the trick to turning new clients into long-lasting customers often relies on the quality and reputation attached to your products or services, a business with an inspiring mission can create an unmatched level of brand loyalty.
If you've heard of Love Your Melon, you already know why a company mission is essential. Not familiar with the business or its mission statement? It's an apparel company that donates 50 percent of its net profit to pediatric cancer research.
Not only does every dollar spent at this company go to a great cause, but every time someone buys a Love Your Melon beanie, the company donates one to a child with cancer.
For shoppers, there is a sense of purpose when they make a purchase. They know that when they buy a hat, they are also giving a cap to a child going through cancer treatment.

As consumers become more invested in brands, as well as interested in companies that focus on ethical and sustainable practices, actionable mission statements are becoming more vital.
Your business needs to reevaluate its mission statement to use this customer retention tactic. What does your company value, and how do you enact that value in your day-to-day operations?
In most cases, this answer will align with your target audience's values.
A business that sells beauty and personal health products, for example, may only source goods from companies that do not test on animals or use harmful ingredients.
3. Little Amps: Subscription service
Does your business model focus on repeat, routine purchases?
If so, a subscription service is an excellent customer retention tactic. With a subscription service, you can keep customers loyal and your brand top-of-mind. Plus, you can generate a predictable, reoccurring source of revenue.
Little Amps, for example, uses this customer retention strategy with success. The coffee roaster, which features shops throughout Eastern Pennsylvania, allows shoppers to bring the company's coffee blends home.
Users can order coffee online, as well as set up a coffee subscription.
On their website, Little Amps also gives customers a choice when deciding how many ounces of coffee they want and how often they want to receive it. These options ensure shoppers always have their morning cup of coffee.

For customers, this service is an immense convenience. It also reduces the temptation to go to a local grocery store and buy a generic brand of coffee when a user's supply of Little Amps runs out.
A subscription service also stops shoppers from seeking out alternative options.
Follow the example of Little Amps and consider offering a subscription service on your website. For the best results, provide additional savings when a user subscribes versus placing a one-time order.
4. WebFX: Social proof
Sometimes, your most valuable customer retention tactic is your clients.
While you may go out of your way to market the best features of your brand, consumers are much more likely to take the advice of their friends, family, and anyone else in their social network.
That's why social proof is an excellent customer retention strategy. It's especially useful for at-risk customers, as they're likely comparing your company to several of your competitors.
For companies today, social proof can include:
Reviews
Testimonials
Awards
Certifications
And more
WebFX, a full-service digital marketing company, demonstrates the power of social proof. It features more than 300+ reviews on Clutch, a research firm that specializes in finding the best businesses for specific services.

The positive reviews from clients demonstrate that the agency delivers when it comes to achieving client expectations and goals. The client feedback can also serve as a stark comparison when comparing similar agencies.
A company's reviews provide honest insight and unbiased feedback about a business. When consumers see that clients are boasting about a specific brand, they're much more likely to give credibility and worth to their words.
It also encourages current clients to stick around and benefit from the company's top-tier services or products.
Use client feedback to your advantage. Encourage shoppers to share their experience online, whether by submitting a testimonial for your website or writing a review on your social media pages.
5. Elementary Coffee: Personalization and engagement
Sometimes, your most significant customer retention challenge is engagement. If your company doesn't engage with shoppers, it can create a sense of disconnect and break down any sense of loyalty a client may have to your business.
That's why one of the best ways to drive sales and keep your current clientele satisfied focuses on interacting with your audience and showing them that they're a valuable part of your business.
Elementary Coffee excels when it comes to this customer retention tactic.
The local coffee shop and coffee roaster creates a personalized experience for shoppers that reach out to the business. Browse the company's Instagram, for example, and you can see how the team takes an active role in the comments.
When shoppers comment on their posts, Elementary Coffee responds.

What does this show your audience? Interacting with clients on social media posts shows that you value what they have to say about your business. It also creates trust and gratitude, which can encourage them to become a dedicated customer.
Improve the customer retention rates of your business by using social media platforms and the blog section of your website to spend time with your client base. Respond to comments and push the conversion further for a memorable experience.
With this tactic, you can remind a user why they're happy to be a client.
6. Thorne: Educational resources
No matter what your business sells, knowledge is a powerful tool. The more your customers know about your company and its products or services, the more likely they are to invest in your brand for the long-term.
Thorne, a respected nutritional company, understands how important education is in their industry — and for their target market. That's why Thorne provides a myriad of resources, including wellness guides, health articles, and more.
The site even offers assistance for anyone looking for a health professional too.
With the number of educational resources provided by Thorne, a shopper can provide all the information they need to make a purchase. Repeat customers can also learn more, which can motivate them to buy additional products.
Thorne's ultimate goal? Give their clients all the information they need to feel assured with their purchases and provide them the confidence to make future purchases.

Use Throne as an example for your business.
What common questions do new and current customers have about your company, products, or services? How can you create content that answers these questions, without bogging a user down with information?
Build a content plan and expand on it to keep customers happy.
7. Whitley's Peanuts: Shopper convenience
In today's fast-paced society, customers demand a convenient shopping experience. That's one reason why subscription services are so popular. Some companies, however, are going a step further to improve the shopper experience.
Whitley's Peanuts, a gourmet peanut company, offers a club plan for peanut lovers. The program provides a user with a full year of peanut products — users can receive a monthly, bi-monthly, or quarterly delivery of peanuts.
For non-club members, the company goes a step further.
When finalizing their order, users can decide when they want it to ship. That makes it hassle-free for shoppers to place their orders weeks or even months in advance, as well as easy to take advantage of limited time offers or promotions.

Use this customer retention tactic in your business by looking for ways to improve the shopper experience. Can you streamline the checkout process, add a unique service plan, or customize orders to a user's needs?
Do an in-depth audit of your website to discover new opportunities.
Good agencies have more than 50 testimonials.
Great agencies have more than 100 testimonials.
WebFX has over 1000+ glowing client testimonials.
See What Makes Us Stand out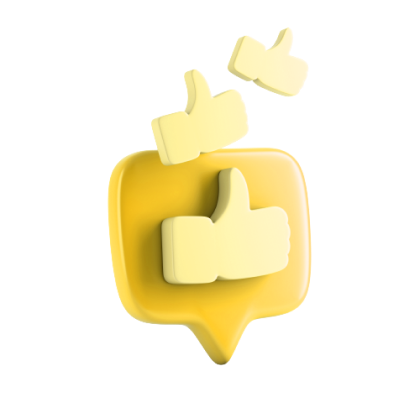 Want to surprise and delight your customers?
Your clients are a valuable part of your business.
Without them, your company wouldn't have achieved its current success. That's why it's essential to provide existing customers with the support, attention, and convenience they need so you can descrease your customer churn.
Looking for professional help for improving your customer retention rates?
WebFX can help. With our custom, data-driven digital marketing strategies, our team can develop a thoughtful campaign that improves not only your revenue but also your client retention rates.
Learn more by contacting us online or calling us at 888-601-5359!
Earn a 20% greater ROI with WebFX