June 5, 2021
10 minute read
Emily is WebFX's Content Delivery Lead. She holds an M.S. in digital marketing and leads the FX content team, along with strategy, implementation, and evaluation for WebFX's key revenue channels. Her work has been featured by Social Media Today, Campaign Monitor, Reader's Digest, Yahoo, and more. In her free time, she enjoys hiking, road trips, and exploring new cities. Follow her on Twitter @emcarter16 or connect on LinkedIn. @emcarter16
Want to earn more leads and revenue for your business?
Digital marketing allows you to earn three times more leads than traditional marketing strategies — and it helps turn qualified leads into loyal customers. In this post, we'll take a look at seven digital marketing examples to inspire your strategies.

Just keep reading to learn more!
Our digital marketing campaigns impact the metrics that improve your bottom line.
See More Results

WebFX has driven the following results for clients:

$3 billion
In client revenue

7.8 million
Leads for our clients

5.2 million
Client phone calls
What is digital marketing?
Digital marketing encompasses numerous strategies designed to optimize your web presence, allow you to reach more qualified leads, and boost revenue for your business.
Top digital marketing companies offer services like:
With digital marketing, you can reach customers where they're browsing online and develop relationships that lead to purchases.
7 types of digital marketing and creative examples
Now that you know why digital marketing is so important, let's take a look at seven creative examples of digital marketing to inspire your own campaigns.
1. SEO example
SEO refers to a number of strategies aimed at helping your website rank higher in search engine results pages (SERPs). When people search keywords and phrases related to your business, you want to appear at the top of search results so more people can find and contact you — and SEO allows you to do just that.
This digital marketing strategy includes a number of sub-strategies such as:
Ready for an SEO example? Let's take a look at how Reynold's Building Solutions — a WebFX client — used SEO services to increase organic traffic by 43 percent.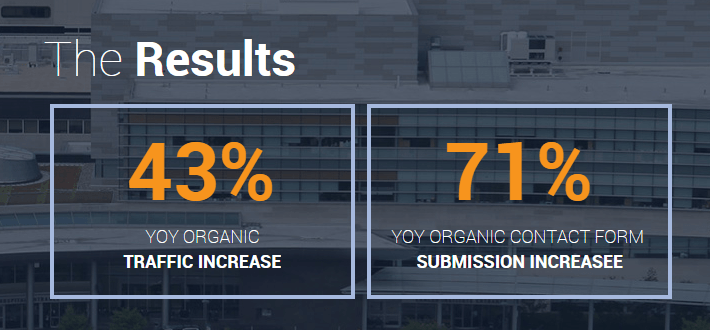 Located in Harrisburg, PA, Reynold's provides building solutions, including construction, restoration, energy consulting, and more.
Before working with WebFX, Reynold's didn't evaluate the effectiveness of their website and online presence. In addition to creating a user-friendly website, WebFX helped Reynold's implement a custom SEO strategy, with the goal of increasing leads in the restoration space.
Our SEO process
With our six-step R.O.C.K.E.T SEO process, we created a custom SEO campaign for Reynold's.
Since partnering with us, Reynold's has seen a 43 percent increase in organic traffic and a whopping 71 percent increase in organic contact form submissions — people who contact Reynold's after viewing their site in organic search results.
Want to learn more about the results we earned for Reynold's? Check out our case study to hear what they have to say about their experience with WebFX!
2. PPC example
PPC advertising is a paid strategy designed to quickly boost leads and revenue for your business. It allows your business to establish a presence in search results, while implementing your organic SEO campaign.
With PPC, you select the keywords and phrases that you want to trigger your ads and set a maximum bid. Then, if your bid is among the highest, your ad will appear at the top of the SERPs — above organic listings.
One of the best parts of PPC?
You only pay when people click your ads, making it a great strategy for connecting with the most qualified leads. This PPC example features the popular travel-booking platform, Expedia.
As a travel-loving twenty-something, I'm always on the hunt for cheap flights and fun hotels on my search to explore new cities. Whether searching for flights, hotels, or bundle deals, I noticed that Expedia consistently appears in Google's paid ad space.
This Expedia ad appeared at the top of the search results for "book flight to LA" while researching flights for a friend's wedding this summer.

Expedia does a great job of using PPC ads to maintain a presence in SERPs for keywords their target customers search online. People who book travel experiences through travel fare aggregator sites like Expedia value affordability — and Expedia does a good job of touting its budget-friendly options in paid ads.
In addition, they connect their paid ads to landing pages that match the searcher's intent and make it easy to take the next steps to complete a booking.
For more tips about managing successful PPC campaigns, check out our helpful article.
3. Social media marketing example
Today, more than 2.3 billion people around the world use social media, making social media marketing a great way to connect with your audience and develop meaningful relationships.
In addition to creating free profiles on top social platforms like Facebook, Twitter, Instagram, and LinkedIn, your business can use paid social ads to reach even more customers.
Let's take a look at a social media advertising example from Airbnb — yep, another travel brand. While Airbnb maintains a stellar organic presence on social platforms, the brand also uses creative, travel-bug-inducing ads to encourage conversions.
By combining clever text and images of unique travel accommodations, Airbnb leverages social media advertising to engage and convert target customers. They even use retargeting on social media to reach people who previously browsed their site.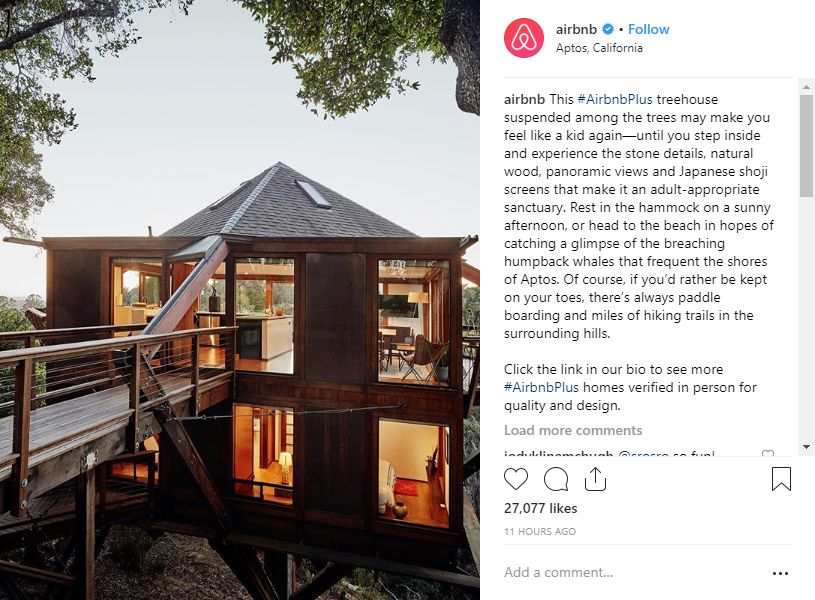 Be right back, just packing my bags!
View More Social Media Marketing Examples
4. Web design example
Digital marketing drives people back to your website, so they can learn more about your products and services — and ultimately purchase. If your website is hard to navigate and looks like it's straight out of the '90s, it's time for a design update.
At WebFX, we believe your website should engage visitors with aesthetically-pleasing design and interactive elements — and also drive conversions for your business. Need some web design inspo?
Take a look at this Horizon Interactive award-winning site we designed for The Gregory.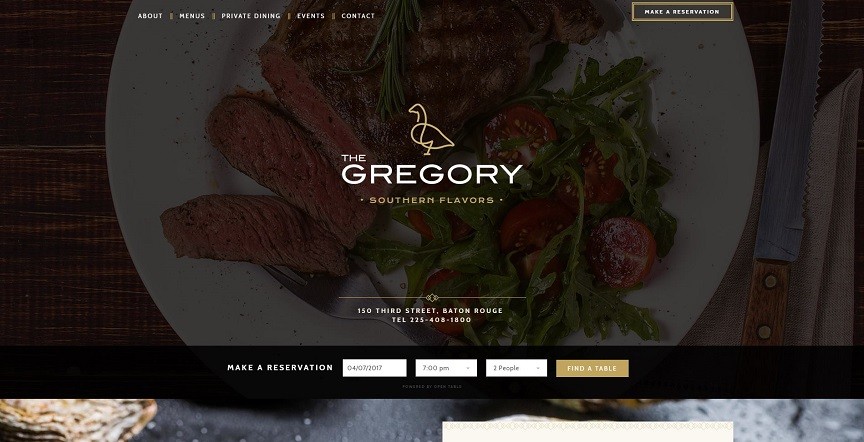 This web design example features incredible product photography, and the site makes it easy for visitors to book a reservation — the restaurant's number one conversion goal. Critics dub the design aesthetics and top-notch UX "a delicious pairing."
5. Content marketing example
If you want your site to rank at the top of search results and keep quality leads engaged on your pages, you need to create valuable content. A critical piece of digital marketing, content allows your site to stand out from competitors, and it provides visitors with the information they need to take the next steps with your business.
Looking for a content marketing example to inspire your strategy? Check out Strava, a top running a cycling app.
Strava uses content marketing to create communities of runners using their app.
In addition to sharing podcast episodes and blog content, Strava leverages user-generated content to engage their audience and inspire customer loyalty.
On their website, Strava Stories feature adventures and photos of everyday athletes who use the Strava app. Just take a look at this inspiring blog post that highlights Strava customers' best photos of 2018.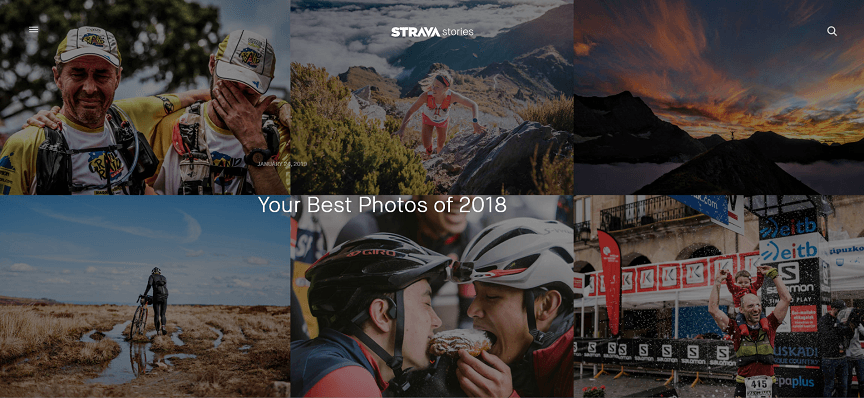 People love to see themselves featured in content shared by their favorite brands, and Strava's content marketing encourages people to lace up their sneaks and hit the road with their app.
6. Email marketing example
With the potential to earn you $44 for every $1 invested, email marketing is a powerful strategy for any business. Email marketing allows you to reach and nurture leads, while providing them with important updates and information about your business.
In addition, email marketing allows you to harness the power of segmentation and personalized marketing to resonate with current and potential customers. When it comes to email marketing, natural skincare company Primally Pure, stays on top of the game with simple, straightforward content and aesthetically-pleasing images.
Primally Pure uses a creative referral strategy that encourages customers to enter their email addresses and refer friends to receive $10 off for every referral.
In addition, the brand uses email marketing to highlight site content and share exclusive offers. Well-designed email CTAs encourage readers to take action, and recipients never have to question the next step.
Check out this special offer I received in a recent Primally Pure email.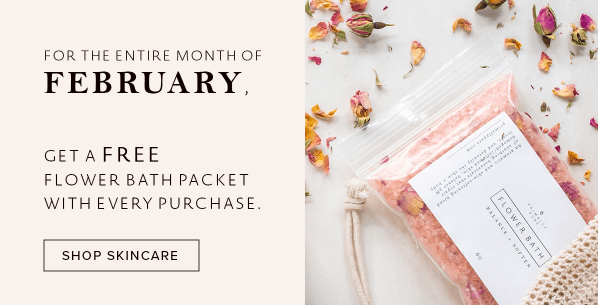 Yes!
Yes, I would like to shop their skincare offerings.
7. Influencer marketing example
Influencer marketing allows you to partner with key figures in your industry — and it gives you access to influencers' valuable audiences.
Take a look at this influencer marketing example. REI Co-op, an outdoor recreation company and my own personal slice of heaven on earth, combines influencer marketing and user-generated content on social media.
Sharing awe-inspiring content from influencers and everyday adventure seekers allows REI to connect with their audience and inspire them to quite literally take action. Their popular hashtags make it easy for people to find and engage with content — and REI packs some powerful social proof into their posts with influencer marketing.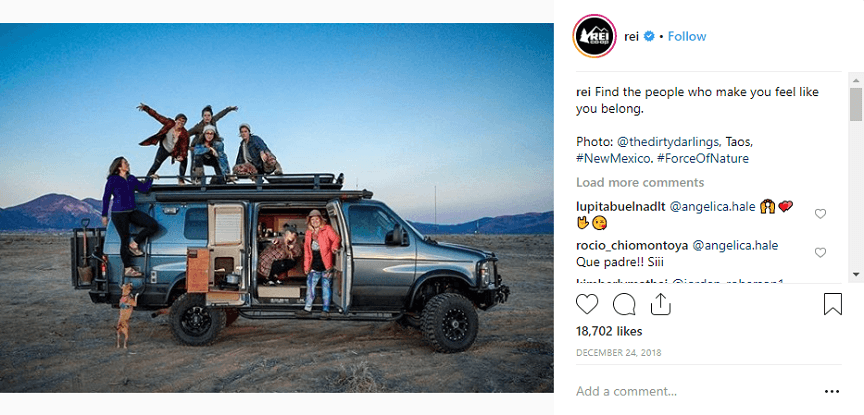 Since 90 percent of people trust influencers' opinions more than branded ads, influencer marketing is a valuable strategy — and WebFX can help you leverage the power of our influencer network.
With a team of more than 40 influencers dedicated to developing relationships with prominent websites, WebFX has one of the most connected online influencer teams in the world. Learn why we're a top influencer marketing agency.
Inspired to launch your own digital marketing campaigns?
If these digital advertising examples inspired you to launch your own campaigns, WebFX can help you get started. A full-service digital marketing agency, we offer custom strategies designed to grow your business.
Our services include:
Want to learn more about how custom digital marketing strategies can help you achieve your most valuable business goals? Contact us online today to speak with a strategist!
Emily is WebFX's

Content Delivery Lead

. She holds an M.S. in digital marketing and leads the FX content team, along with strategy, implementation, and evaluation for WebFX's key revenue channels. Her work has been featured by Social Media Today, Campaign Monitor, Reader's Digest, Yahoo, and more. In her free time, she enjoys hiking, road trips, and exploring new cities. Follow her on Twitter

@emcarter16

or

connect on LinkedIn

.

@emcarter16

WebFX provides digital marketing solutions with expert marketers, designers, and developers to increase visibility, conversions, and revenue.

Learn more
Try our free Marketing Calculator
Craft a tailored online marketing strategy! Utilize our free Internet marketing calculator for a custom plan based on your location, reach, timeframe, and budget.
Plan Your Marketing Budget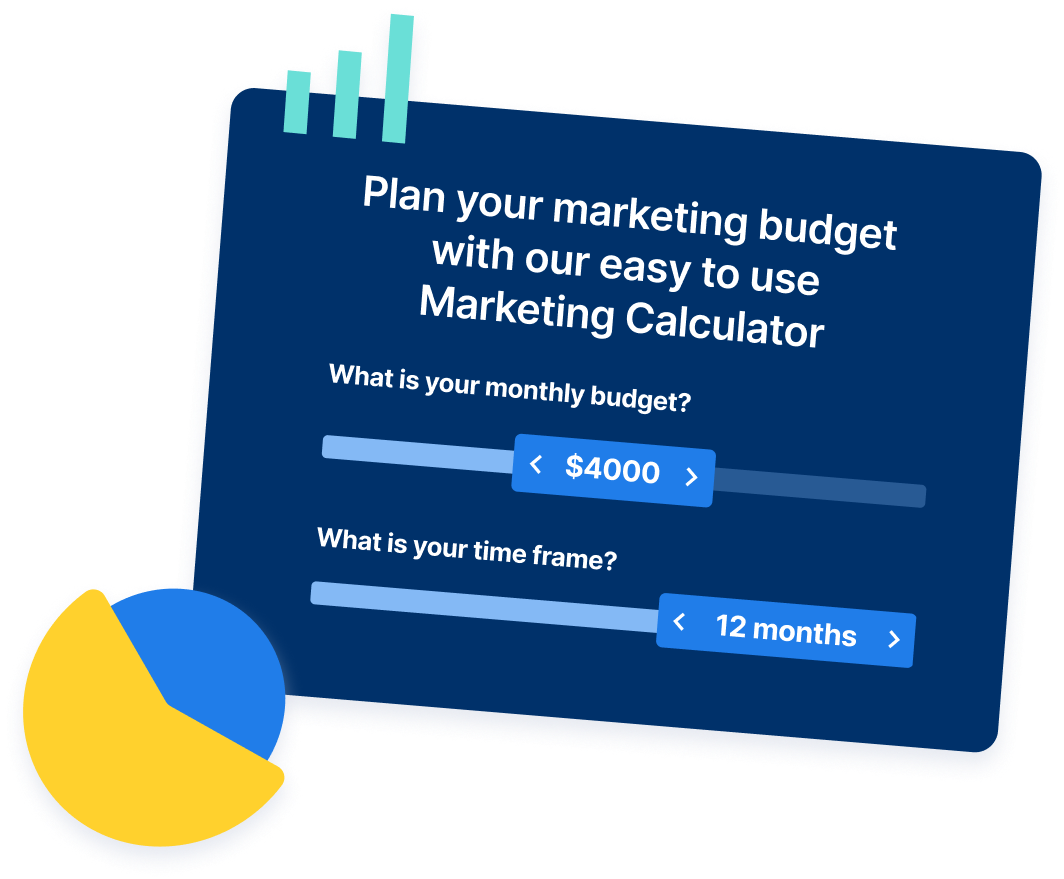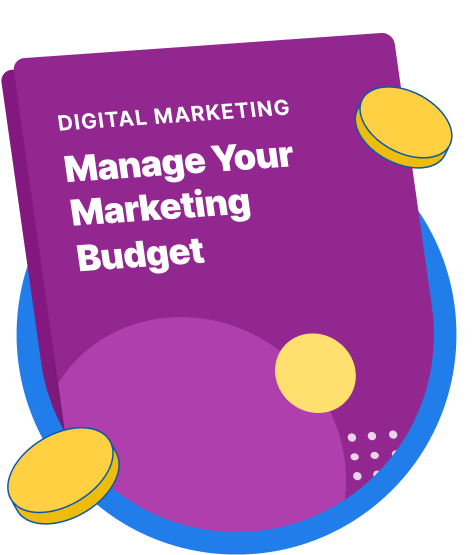 Maximize Your Marketing ROI
Claim your free eBook packed with proven strategies to boost your marketing efforts.
Get the Guide
Try our free Marketing Calculator
Craft a tailored online marketing strategy! Utilize our free Internet marketing calculator for a custom plan based on your location, reach, timeframe, and budget.
Plan Your Marketing Budget