7 Strategies to Increase Online Consumer Engagement
Marketing is about selling. This has been the truth for decades, and it still holds true today. What's different, though, is how to go about it. Businesses have always used special deals and offers to entice people to buy. But now, actively engaging with customers is also an important part of the process.
It wasn't always possible to communicate with customers in a non-sales context. Even phone calls and letters had to be framed around making sales.
Now, though, with so many online channels, it's possible to talk to customers and prospects without always selling to them—which can actually help drive future sales. So if you're interested in increasing online consumer engagement, the strategies below will help.
If you'd rather speak directly to a specialist, you can reach us at 888-601-5359.
93% of WebFX customers are extremely satisfied with their digital marketing results.
"Working with WebFX, everything is very organized and strategic. We're only a year into our partnership, and our expectations have definitely been met."
View More Client Testimonials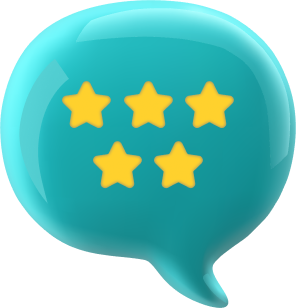 1. Create an email newsletter
Whether you reach out to new leads or long-time customers, email is an effective tool for keeping in touch with them. That's why lifecycle email marketing should be part of your marketing strategy, no matter where prospects and customers are in the sales cycle.
Create a blueprint for sending out emails at each stage of the sales cycle, from introduction to post-purchase follow-up. Send at regular intervals, but don't overdo it. And no matter the reason for the email, it must follow the next important step for increasing engagement.
2. Personalize your communication
You may not be able to name every one of your customers or know their purchasing histories by heart, but that should never be apparent in your messages. Personalized emails and site content will not only catch customers' attention, but also increase the likelihood of a response.
Have an automation program in place, so you can populate messages with names, purchase details or other individual data. Make sure your data is up-to-date so the communication is relevant to the recipient and also fits their preferences for how they want to be contacted.
These personalized communications will stand out among generic messages and make the recipient feel more appreciated—and, subsequently, more loyal.
3. Respond to each new interaction
One of the biggest complaints of today's digital landscape is the feeling that no one is listening. Too many customers have tried to solve an issue or ask a question via email or social media, only to get silence.
As you can imagine, it's tough to feel engaged with a company that doesn't seem to care when you need help. Avoid this feeling by using automation tools to respond to every message and interaction that occurs on your site.
Set communication tools to respond in real time. Every time someone signs up for emails, submits a contact form, places an order, or sends a message to customer service, he or she should get an immediate response with a thank-you for reaching out and then a next step and call to action. Don't just respond to the outreach—use the response to keep the conversation going.
4. Ask for feedback
Marketing motivates action. That's why marketing messages always have a clear call to action that's easy to follow. The same principle applies if you're trying to increase consumer engagement. You read about responding to interactions in the step above. Turn those responses into requests for feedback.
Follow up a purchase with a recap of the order, but also ask the recipient to send comments or concerns about delivery of the product or the product itself. Include rating and review tools on product pages. Give people opportunities to communicate with and about your business, and they'll take them.
5. Send out surveys
Listening has always been a part of marketing, which is why so many marketers rely on surveys to find out what customers and prospects want. In traditional marketing, this involved everything from phone and mail surveys to focus groups. Today, it can involve posting a survey on your website, on social media or sent via email.
Do you want to test out a new product or service idea? Measure consumer sentiment of your business versus your competitors? Create surveys (there are plenty of free online survey tools available) to get a sense of what consumers want. Make it easy for respondents to fill out and submit their answers, and encourage participation by offering incentives such as discount coupons or a chance to win a prize in a raffle.
6. Be active on social media
Consumers don't want to be sold to all the time. In fact, they're more likely to buy from companies that give them the information they want rather than the information companies want them to know.
Thanks to social media, you have the opportunity to reach consumers without being focused on products or past purchases. That's what makes it a great tool for increasing online consumer engagement. Post new content at least a few times a day to keep your feed fresh—and to keep followers engaged with your business.
7. Utilize a sales engagement platform
Sales engagement platforms are helpful solutions that allow your business to foster productive online customer interactions. These systems offer a consolidated location for your team to monitor and control potential client interactions, ensuring no lead is overlooked.
Sales engagement solutions frequently include email monitoring, call recording, and analytics capabilities that allow you to obtain vital insights into your company's customer interaction activities. They can dramatically improve online consumer engagement by automating monotonous operations and personalizing contact.
Time to Level Up Your Sales
Our long list of services helps you grow every aspect of your business with marketing strategies that are proven to increase bottom-line metrics like revenue and conversions.
In the past 5 years, we've managed more than 12.9 MILLION transactions across our client base.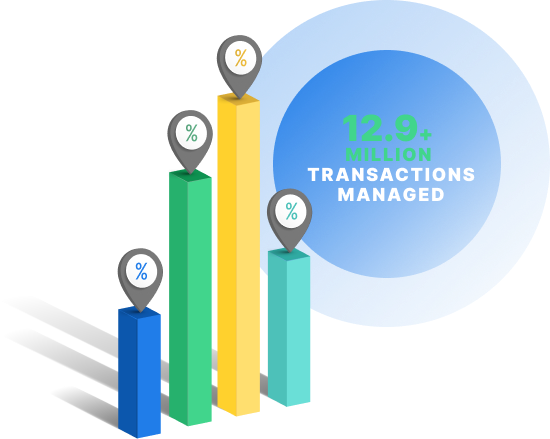 Want to increase your online consumer engagement?
Engagement isn't meant to generate new sales, at least not right away. What it does is keep your business connected to the marketplace, build trust and confidence among potential customers, and raise the visibility of your products and services—all of which can lead to more sales over time.
If you want to improve your company's online consumer engagement, WebFX can help. Contact us today to speak with a strategist about how our team of Internet marketing and social media experts can help you engage with current and potential customers more effectively.