If you manage a medical equipment company, you know that connecting with the right audience is hugely important. You want to generate leads, awareness, and traffic to your medical equipment website. Luckily, businesses in the health industry are at an advantage in many ways when it comes to making these connections online.
When you choose to include search engine optimization (SEO) in your marketing plans, you can start using Google and other search engines to work for you in a number of ways.
Promote your business
Connect with your community
Find new customers
Help prospective customers find the medical devices they need
Any medical equipment company can use SEO successfully — you just have to know how.
These are real SEO results driven for a WebFX client.
You're next.
Learn More About SEO Services


260%
increase in organic revenue

198%
increase in organic transactions
150%
increase in organic traffic

3872%
increase in sessions from SEO
What is SEO?
In simplest terms, SEO is the process of improving your website for search engines and user experience. When you use SEO services correctly, you can rank above your competition for search terms that'll attract more customers to your site and convert them into customers.
SEO is split into two main fields that are important to your success.
On-page SEO. On-page elements are all parts of your website that you control and change. They include title tags, image descriptions, meta descriptions, individual page content, and more.
Off-page SEO. Off-page elements are parts of your website that are out of your control or controlled by someone else. They include links to your website from other sites.
While these subsets of SEO are effective individually, they work best when they're used together. After all, when you optimize your pages to provide a great user experience and rank in search engines, off-page factors like links will typically follow.
Learn how we increased traffic by over 40%, and conversions by over 100% for an ecommerce client.
Read the Case Study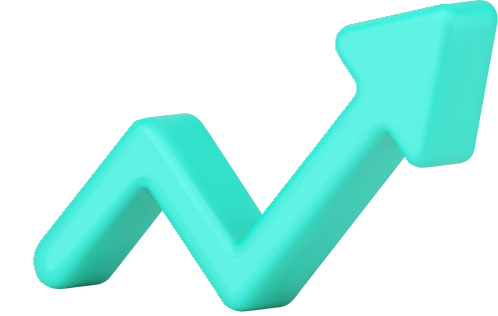 Hear What It's Like to Work With WebFX!

"WebFX has helped fill the gap in the internet marketing space for our company. Thank you so much for your guidance and support helping our company grow and expand outside our traditional marketing initiatives."
Medical Equipment Provider
Why does SEO matter for medical equipment companies?
SEO is especially important for medical equipment companies because it helps you attract new customers and inform them. Showing your customers that you're savvy enough to succeed online while offering them information that they want to read makes you an authority in your industry. That shows visitors to your site that you're dependable, so they'll be more likely to buy from you.
In general, though, SEO determines whether a customer can find and interact with you online. So if you're effective in getting someone's attention, you can encourage them to take the next step to becoming a customer.
SEO tips for medical equipment companies
Your SEO strategy should be unique to your business and tailored to your specific needs and customer base. However, there are a few basic tips that will prove to be helpful as you learn to navigate through the process of SEO for medical equipment companies.
Know your keywords
You should be familiar with the keywords that will bring people to your website, and you should use those keywords naturally throughout different pages on your site to attract customers. The key is to write with the goal of informing readers as much as possible or providing some useful tool for their use. That improves the overall user experience on your site, which will help your SEO in the long run.
Previously, websites used to rank in search engines by stuffing keywords into pages over and over again. However, Google has become more sophisticated since then, and Google's algorithm now penalizes websites that do that for spam and providing a poor user experience. Websites that don't use those shady, untrustworthy tactics are rewarded.
If you haven't found the keywords that are relevant to your business yet, you can try a few different methods.
Try the Google search bar. Type possible search terms into a Google search and see what appears. You will likely come across some long and specific keywords that are relevant to your medical equipment company.
Use Google Keyword Planner. Google Ads can help you discover your search terms, but remember to examine your search queries every so often to ensure your words are still effective.
Now that you have some information about how to discover your keywords, it's important to know the different ways you can add them to your website.
Publish relevant content
Adding new pages and elements to your website is the best way to target new keywords while attracting more customers. Regularly publishing content shows Google that your website is active, and it also expands your reach for potential new clients. Based on what you know about your audience and the keywords they use, you can build whole pages focused on answering questions, listing your pricing, or showing off your new products.
After you brainstorm some initial ideas, it can take some time to determine how to make the actual pages for your site. Creating an editorial calendar can help keep you organized, so you can work well in advance, and talking with your company's web developer can give you insights into how you can make new pages. Once you have both of those factors nailed down, you can start working on your SEO strategy to draw more customers to your business over time.
When you're done publishing your content, you have to promote it, so people can read it. If you create a blog post or new page, you can talk about it on social media accounts like Facebook or Twitter, and that'll inform your followers that you've done something new. While they may not become customers right away, the important point is that you're spreading the word about your brand while making sure people know you run a quality business.
Independent research from Clutch has named WebFX the
top SEO company

in the United States.

Clutch has personally interviewed more than 250 WebFX clients to discuss their experience partnering with us.

Read More Clutch Reviews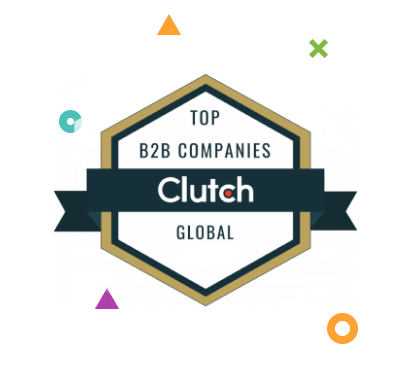 WebFX knows SEO for medical equipment companies
At WebFX, we know what it takes to get a medical equipment company to rank in search results. Our talented team of Internet marketers specializes in SEO, and they keep up with all the latest trends and strategies so that you can grow your business. When you work with us, we consider your success to be our success as well — and that's why we'll work our hardest to help you succeed.
Are you ready to make more money online? Contact us today to start working on an SEO strategy for your company!
Earn a 20% greater ROI with WebFX