Baltimore Lead Generation Company
Attract more qualified leads to your Maryland business with lead generation services from WebFX, an agency with more than 25 years of experience.
Over the past five years, we've helped our clients earn more than 7.8 million leads — and we're ready to help your business do the same.
If you want to expand your online reach and earn more revenue, we can help. Contact us online or call 410-220-2172 to speak with one of our experts today!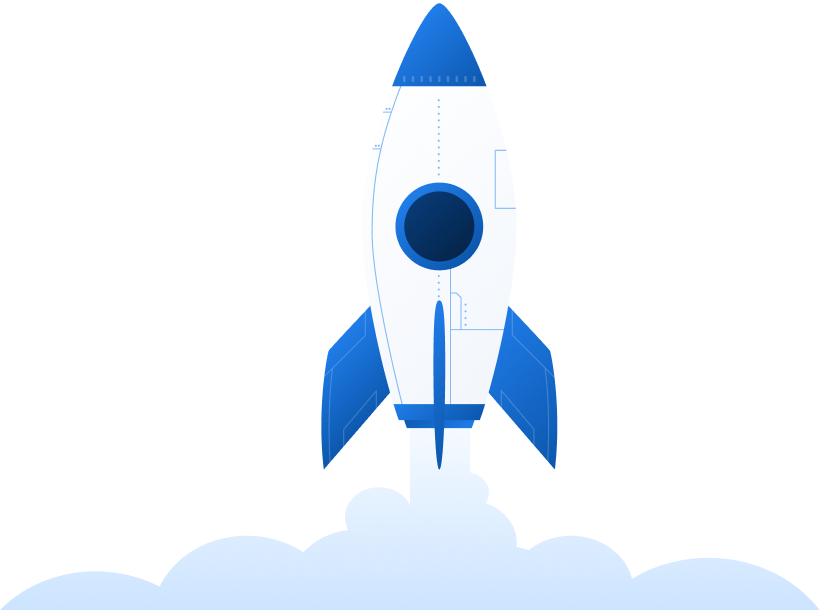 Why lead generation in Baltimore matters
As the third-highest ranking city for start-up business growth, as well as the fifth-highest for business success, Baltimore offers companies in a number of industries the opportunity to grow. The process of generating new leads is the biggest challenge for more than 60 percent of marketers though.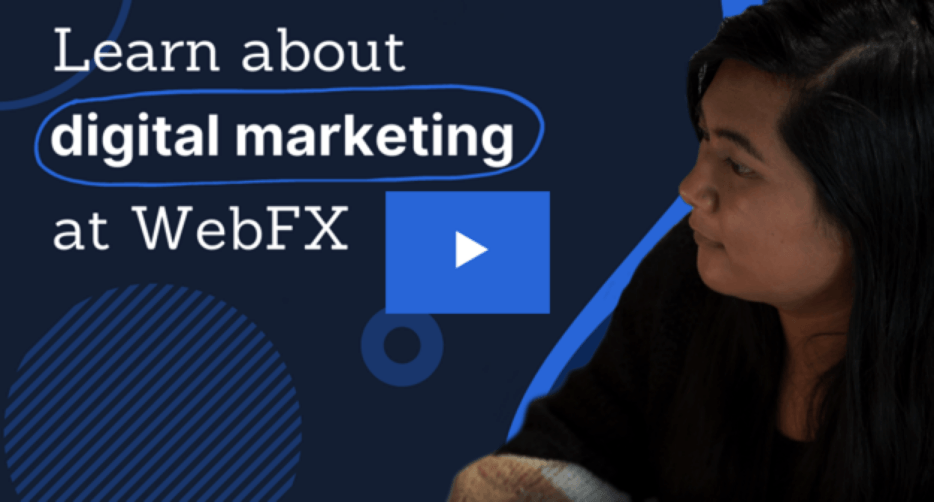 That's why businesses in the area partner with a local lead generation provider, like WebFX. At WebFX, we bring more than 25 years of experience to lead generation. Plus, we have a track record of having generated more than $3 billion in revenue for our clients in the past five years.
That's another reason why businesses trust our award-winning team, which you can see in our hundreds of testimonials.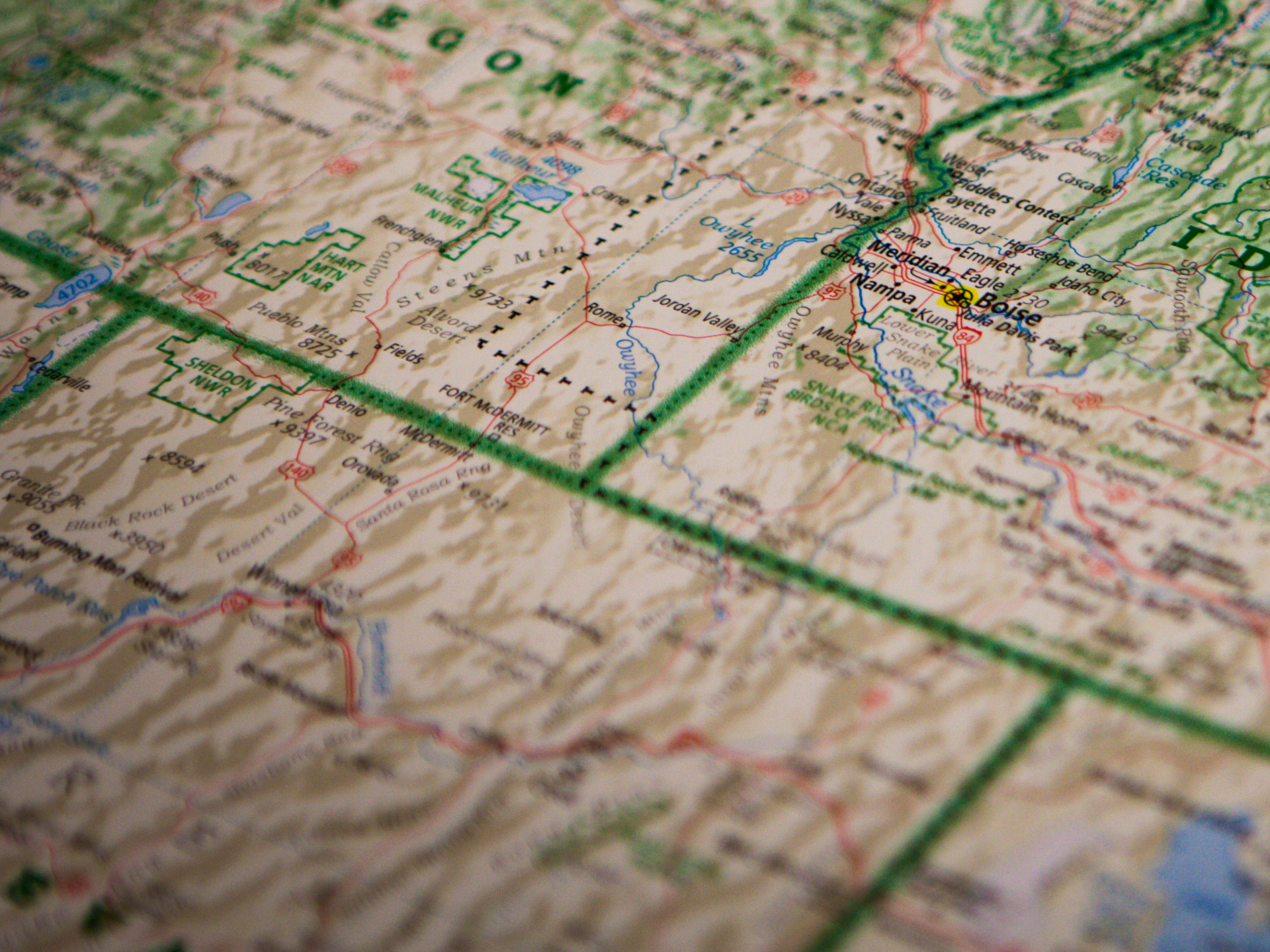 Local Success
WebFX has partnered with numerous local businesses in Maryland to help them grow with digital marketing. We've helped to implement campaigns including SEO, PPC, email marketing, and beyond.
Best lead generation tactics for Maryland businesses
Let's look at the best Baltimore lead generation tactics for earning your company more qualified leads.
Search engine optimization (SEO)
If you haven't heard of search engine optimization (SEO) for lead generation, it's an excellent tool to use. What is SEO? It's a term that references an umbrella of strategies for improving your ranking in organic, unpaid search results.
Say your business installs and repairs garage doors. If you search for, "garage door repair in baltimore," and your website doesn't appear in the top search results, you'll want to use SEO to boost your rankings and reach more customers.
Why? The number one position in search results receives 33 percent of all traffic.

To boost the ranking of your website, you'd rely on several SEO strategies, including:
And more
Another reason to use SEO in your lead generation strategy is because search engines come with a close rate of 14.6 percent — in comparison, traditional lead generation methods have a close rate of less than two percent.
That means you'll make a sale with 14.6 percent of the users that click on your organic search listing.
Pay-per-click (PPC) advertising
Pay-per-click (PPC) advertising is a lead generation tactic that often works in coordination with search engine optimization. Since you only pay when people click your ads, PPC is one of the most cost-effective advertising options for Baltimore businesses.
In fact, companies make an average of $2 for every $1 spent on PPC.
While you may not have used PPC advertisements before, you're likely familiar with them. They're advertisements that appear above organic search results — you'll often notice they have a green icon that says, "Ad" by them.

Since PPC targets people who are already searching keywords related to your business, the leads you earn from PPC ads are 50 percent more likely to convert than organic search visitors. That's why PPC advertising generates valuable leads for you, but without exceeding your advertising budget.
Content marketing
More than 80 percent of business-to-business (B2B) marketers use content marketing for lead generation. There's a reason, too — it works. It also includes a variety of strategies, from developing routine content for your blog to creating how-to videos for your email subscribers.
Plus, it generates three times as many leads as traditional marketing.
A few examples of content you can use for content marketing include:
Platforms that Baltimore businesses often use for content marketing include:
Website
Blog
Social media
Email
If you're hesitant about managing a suite of social media platforms or composing a series of email campaigns due to the time requirement, keep in mind the return on investment (ROI) each one offers your company.
Email marketing
In many cases, you'll generate a lead when you receive their email. Then, you'll nurture them through email marketing, which lets you provide them with relevant and helpful information on a routine basis. For example, you may send an email that compiles a list of articles from different industry websites.
For more than 40 percent of organizations, email is the most effective channel for lead nurturing because it lets you build a relationship with potential clients in a way that's natural. Even if they're not shopping for your product right now, you make your company a top choice through email marketing.
Emails for lead nurturing also receive four to ten times more responses than traditional emails. Plus, for every $1 you invest in email marketing, you can expect $44 in return, which makes email marketing one of the most cost-effective digital marketing tools.
Tools like EmailMarketingFX also make email marketing hassle-free. Our team also specializes in result-driven email marketing, which is one of the ways we've driven more than three million qualified leads for our clients.
Social media marketing
Only 26 percent of businesses use social media in their marketing plans, but it's another effective method for generating and nurturing leads. Why? Consumers rely on social media for product advice and customer service.
In fact, 80 percent of consumers use it for product recommendations and advice — and 80 percent admit that online reviews have stopped them from purchasing a product or service. That's why it's critical to consider social media marketing for your lead generation plan.
Companies in the B2B market also see a significant ROI for their social media campaigns. In fact, more than 80 percent of social media leads come from LinkedIn, and more than 65 percent of marketers find social media offers lead generation benefits.
Ad retargeting
For re-capturing qualified leads, Baltimore businesses trust ad retargeting. How does ad retargeting work? By re-targeting leads that have visited your website and viewed your products and services, but haven't converted.
The benefit of ad retargeting is that audience members are 70 percent more likely to convert.
If you're an ecommerce store, ad retargeting is essential. It's common for more than 70 percent of shoppers to abandon their cart before making a purchase — if you don't retarget them, only eight percent will make a purchase. If you do, however, more than 25 percent will buy.
Our services are unmatched.
Net Promoter Score (NPS) is the leading metric for customer satisfaction.
WebFX clients score 394% higher than the industry average.
3 advantages of lead generation
When you invest in lead generation, you provide your Baltimore business with several benefits.
1. More qualified leads
Whether you're chatting with potential prospects via email, telephone, or instant messaging, you're investing your time. In a lot of cases, those prospects aren't valuable leads. With a lead generation strategy for generating qualified leads, you can maximize your time chatting with prospective clients.
At WebFX, we help your company and your team do that.
How? By learning about your business and your industry, as well as your competitors. We also research your audience, ensuring that we're developing a lead generation strategy geared toward fulfilling their wants and achieving your goals.
2. More revenue
No matter how stellar the previous year or quarter was, your company wants to improve its bottom line. We get that, which is why we've driven more than $1 billion in revenue for our clients through lead generation and other digital marketing strategies.
By developing content optimized for SEO, as well as relevant PPC and retargeting ads, our team directs qualified leads to your company. We also help you capture and nurture leads that may have started to convert but slowed down as they neared the bottom of your buying funnel.
3. More growth
For many marketers, it's a challenge to develop a successful lead generation strategy. Lead generation, however, is a cost-effective method for earning valuable leads that'll help grow your company and its revenue. In some cases, it's just a matter of making a few tweaks to drive some big changes.
We can help you achieve that. We bring more than 1.6 million hours of expertise to the table. Plus, we measure our success by your success, which means we're always looking to provide your Baltimore business with a return on your investment.
That way, you can grow.
93% of WebFX customers are extremely satisfied with their digital marketing results.
"Working with WebFX, everything is very organized and strategic. We're only a year into our partnership, and our expectations have definitely been met."
View More Client Testimonials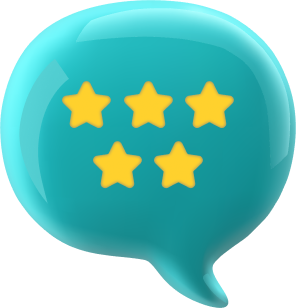 WebFX is a top Baltimore lead generation company
At WebFX, we've become a top lead generation company in Baltimore due to our unique drive and knack for getting things done.
Transparent pricing
We keep things transparent at WebFX. View our prices online, anytime and anywhere. When you partner with our team, you can also view the results of your lead generation strategy in real-time through MarketingCloudFX — it's our proprietary and industry-leading software for tracking ROI.
Unmatched client satisfaction
We take a different approach than other lead generation businesses in Baltimore. You're a name, not a number to our team — and with having a dedicated account manager, you always get to work with a familiar face on your campaign.
Our clients' satisfaction is something you can see too.
Whether you're reading our testimonials or browsing our portfolio, you can tell that we're not a service provider — we're an extension of your company's team. That's why our client retention rate is almost 100 percent.
Decades of experience
With more than 25 years of experience, we understand lead generation. At WebFX, we also take the initiative to stay up-to-date on industry trends and techniques, which keeps your lead generation campaign ahead of your competitors.
Good agencies have more than 50 testimonials.
Great agencies have more than 100 testimonials.
WebFX has over 860+ glowing client testimonials.
See What Makes Us Stand Out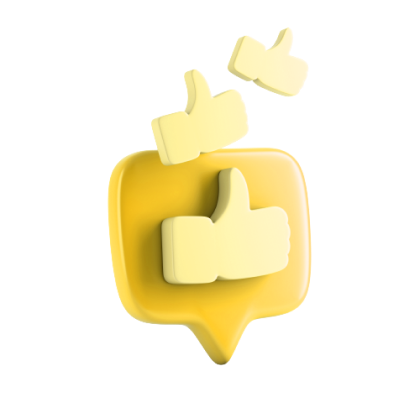 Start generating more leads now!
Ready to give your lead generation a boost — or learn more about our lead generation services for Baltimore businesses? Feel free to contact our team today! You're also welcomed to call us at 410-220-2172 to chat with one of our experienced strategists and also paid search management services.
We're excited to help your company grow!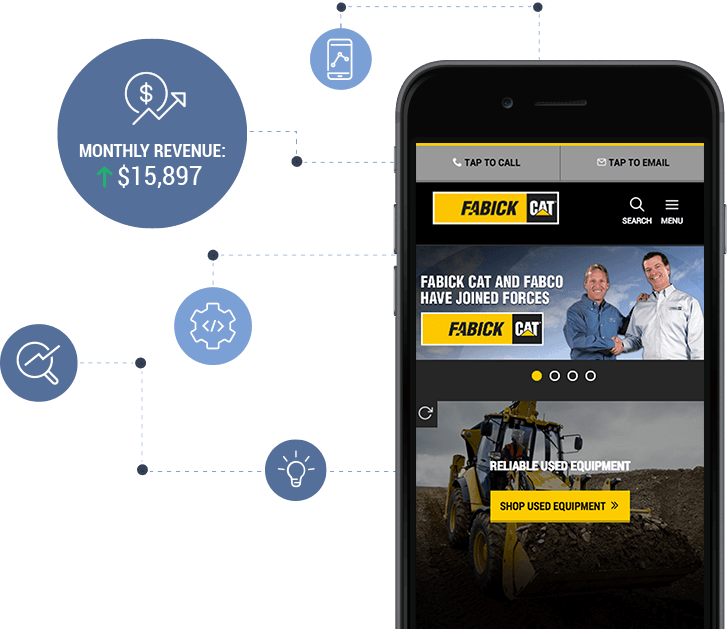 Are you interested in learning more about how your business can use Internet marketing to increase your sales and attract more customers?
Contact us today to speak with a strategist and hear about our custom plans.
Unlock revenue growth for your business with our world-class expertise.
Our team is made up of elite designers, developers, and marketers. For us, it's not just a job — it's a driving passion. And that passion has led to some of the best work on the web.
Don't take our word for it! We're proud of our many customer testimonials on Clutch. We've earned a 4.9 out of 5 with over 260+ ratings.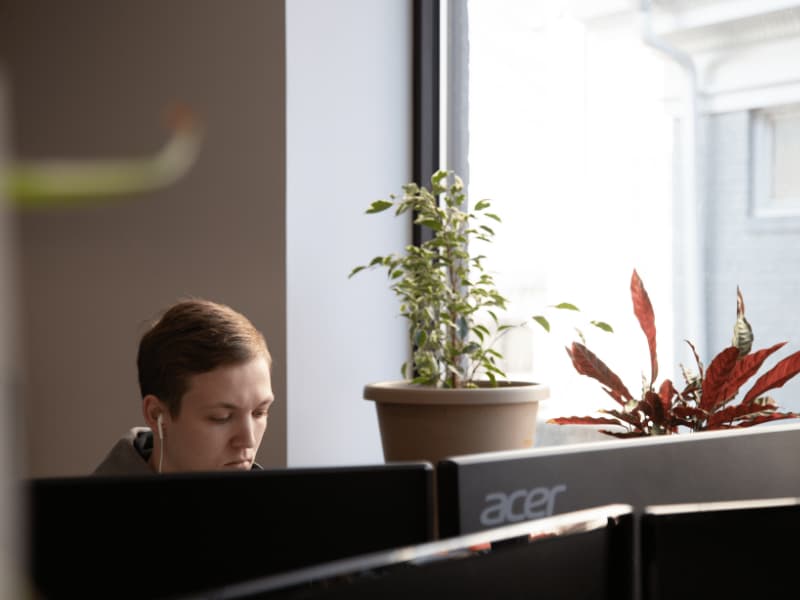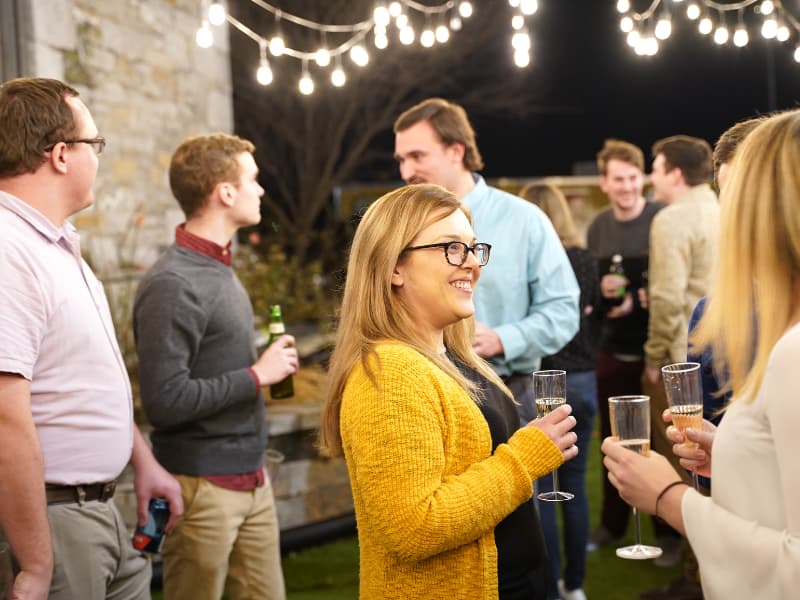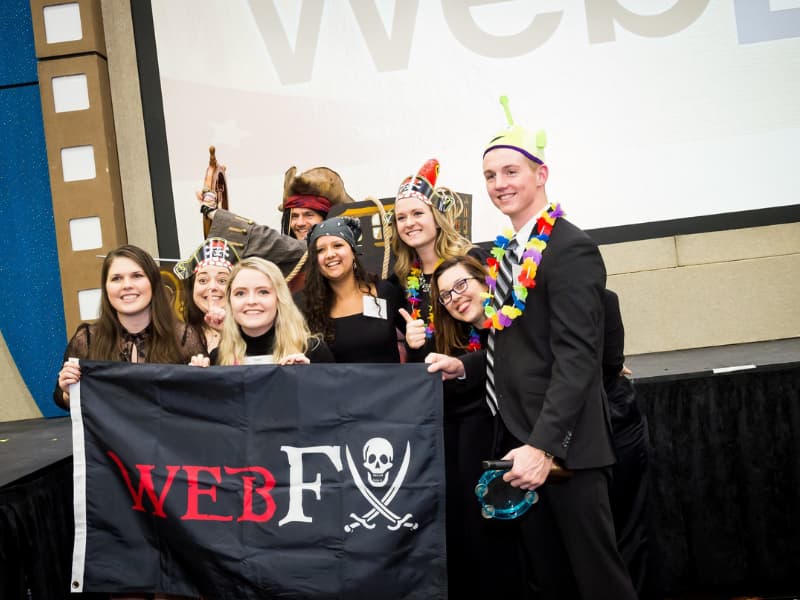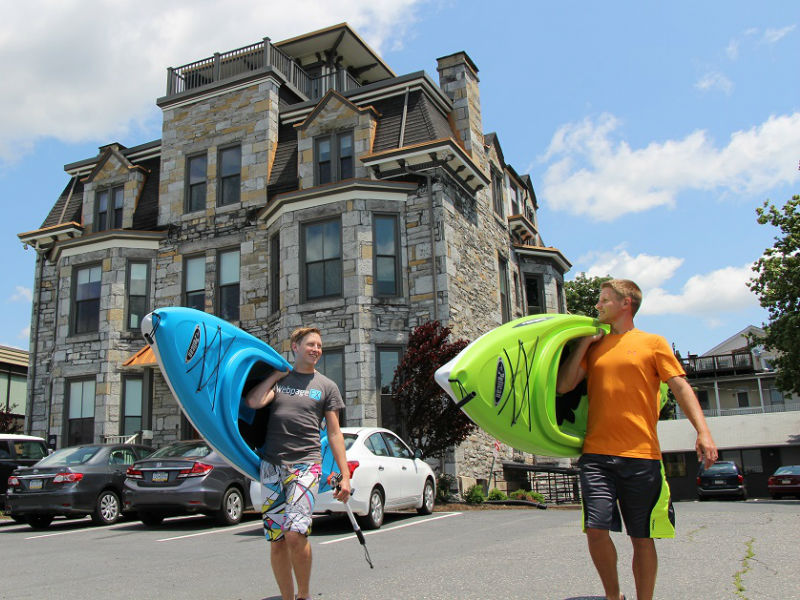 Driving Digital Revenue For Our 863+ Satisfied Customers