Pay-per-click (PPC) advertising is one of the most effective digital advertising methods. If launched strategically, a PPC campaign can help you reach more qualified leads and revenue in a short period of time.
But how does PPC advertising impact search engine optimization (SEO) initiatives? Watch the video and then keep reading to learn more.
We'll uncover the special relationship between SEO and PPC — and how this relationship affects your site's position in search engine rankings.
If you'd like to speak directly with a specialist, you can reach us at 888-601-5359 to ask about creating a cohesive SEO and PPC campaign.
Don't forget, whether you need PPC in Atlanta, or SEO in Baltimore, WebFX is here for you. We provide our servics to countless clients all over the world!
We're masters of our craft.
WebFX is a marketing and design industry leader.

Meta, Amazon, and Google Partner


4,000+
blog posts written


300+
Google Certified team members

Contact Us

How PPC and SEO are related
As a business owner, you want to ensure every aspect of a digital marketing campaign is working together for the benefit of your business. Before investing time and money in paid advertising, you probably want to know if it will improve (or harm) your site's ranking.
Will searchers find your company when looking, or will they land elsewhere? Should you concentrate on PPC optimization, SEO, or both? Keep reading for answers to these questions and more.
Does PPC affect SEO?
When you ask this question, you may expect a direct yes or no answer. The truth of the matter is that PPC doesn't directly impact SEO, but it does indirectly impact SEO.
There are many indirect occurrences that result from using a combination of PPC and SEO initiatives. If you want to maximize your results with your marketing plan, it's best to use these two methods in conjunction with one another.
So, how does PPC impact SEO?
1. PPC ads allow you to maximize real estate in search results
When you run PPC ads, they appear at the top of the search results — and people see PPC ads first when they conduct searches.
Coupled with SEO, PPC ads help your business occupy more territory in search engine results pages (SERPs). If someone skips past the ads and goes to the organic search results, they'll see your business's listing there, too. This creates a double exposure. Someone is exposed to both your paid listing and your organic listing.
Ultimately, this maximizes the chances that people will click one of your listings and visit your company's website to learn more.
The double exposure makes your audience "biased" towards your business. They assume that, by seeing your business multiple times in the results, you must offer reputable products and services.
Combining PPC and SEO is extremely valuable because it guides more traffic to your site and encourages people to engage with your business.
2. PPC helps you discover more valuable organic SEO keywords
Keyword targeting is a crucial part of your PPC and SEO strategies. If you want to appear in more relevant search results, you must target the right keywords.
Since SEO takes time to show results, it can be difficult to gauge the effectiveness of your keyword targeting right off the bat.
Fortunately, PPC allows you to see immediate results, so you can pinpoint which keywords are driving traffic and which ones are less effective. This allows you to optimize your SEO targeting to drive even better results.
Using PPC keyword data to inform your SEO campaigns helps you understand what your customers want and the keywords they use. Instead of waiting to see if your SEO keyword optimizations drive results, you can use PPC data to find out quicker and make necessary tweaks to your SEO campaigns.
3. PPC creates brand awareness that leads people to click organic listings
PPC ads drive clicks to your website. When someone clicks on your PPC ad, they go to your landing page and learn information about your business. In some cases, people will click on your ad, get distracted, and leave.
This may seem discouraging, but people will gain awareness of your brand via PPC ads.
When they search for similar products or services in the future, they will remember your business — and they will be more likely to click your organic search listings over competitor's listings.
As leads get more familiar with your business, they're more likely to engage and click on your organic content in the future. This leads to an increase in site traffic, and ultimately conversions, for your business.
So, PPC ads build brand awareness that can lead to organic search traffic in the future.
4. PPC helps you reach more local leads
Reaching local customers is a crucial part of your marketing plan. Many people conduct local searches to find businesses that have the products or services they need. By using PPC ads in local searches, you can increase local leads on your website.
When users conduct a local search, the first thing they will see is your PPC ad. Many local searches are conducted on mobile devices, so PPC ads fill the majority of the screen, followed by Google Business Profile listings.
Placing your PPC ad draws immediate attention to your business. Someone will see your PPC ad and either choose to click on it or skip it. If they skip it, they'll scroll down further and see your Google Business Profile listing. If they skim past that, too, they may even find your website in the organic listings.
This creates a triple exposure where people keep seeing your business. It will lead them to believe that your local business is the best solution for them. This will drive more people to visit your website, which will boost your organic ranking.
Good agencies have more than 50 testimonials.
Great agencies have more than 100 testimonials.
WebFX has over 1000+ glowing client testimonials.
See What Makes Us Stand out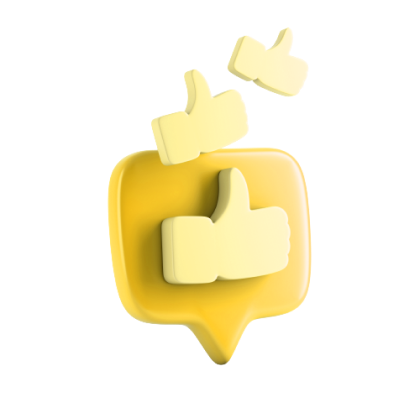 5 reasons PPC and SEO are better together
Now that you know all the ways PPC impacts SEO, you may wonder about the benefits to your business. Here are 5 benefits your business will experience by using PPC and SEO.
1. Combining PPC and SEO increases visibility in search results
When you use PPC and SEO together, you increase your brand's visibility. As we've stated before, seeing both a PPC listing and organic SEO listing has a huge impact on your audience. They assume that your business fits the bill because they keep seeing you in the results.
Increased visibility creates more opportunities for your website to earn traffic. You'll drive more valuable leads to your page and help your page rank higher in the results.
Even when your organic listing makes it to the first page of results, or even the top position, don't stop running a PPC ad. Just because you reach the top spot does not mean you're guaranteed that spot. Running a PPC ad consistently ensures that you have continued exposure and guide more leads to visit your page and check out your business.
2. PPC data can inform SEO strategies
As we stated previously, both SEO and PPC use keywords to trigger listings in search results. When you use these two methods together, you get a vast amount of keyword data you can analyze.
It may be sometime before you can obtain keyword data for your SEO campaign. Once you have data from both campaigns, you can analyze it to grasp your campaign's performance. It's a great way to improve your overall strategy.
You can analyze your keywords and see which ones have the highest conversion rate. It's a great way to see which keywords drive traffic and get leads to your page. This will help you improve your campaign and use more valuable keywords to drive better results.
3. PPC data can improve your SEO content
In general, what works for PPC typically works for SEO. Since SEO takes time to show results, you can use PPC to test and optimize parts of your SEO campaign.
For example, testing headings for your PPC campaigns provides you with insight into the title tags for your SEO campaigns. You can see which titles drive valuable traffic for your business — and it's a great way to help you figure out the right title for your SEO pages.
You can test other elements, like meta descriptions and page content, to see how your audience reacts to them. This will help you put out the best content on your website.
PPC is a great opportunity for you to test your site content to produce the best organic listing for your business.
4. PPC and SEO can combat negative PR
SEO and PPC work as a great tactic if you ever run into bad instances with your business. Negative publicity is always out there, whether it's a negative review from a customer or an incident at your business. The internet makes it easy for information to spread, which can result in stories being changed and construed.
This can make your business feel like you can't get a grip on the situation, but a combination of SEO and PPC can help. These strategies help increase your visibility and allow you to guide the conversation more effectively.
Take BP for instance. In 2010, millions of barrels of oil spilled into the Gulf of Mexico. The story blew up all over the Internet, as lives were lost and the environment was severely and negatively impacted.
When this happened, BP used PPC ads and organic SEO to direct people to their clean-up efforts. Whenever people searched related keywords, such as "oil spill" or "BP oil spill," they would immediately see a listing from BP's site. On this site, they detailed their clean up strategies, efforts, and progress.
This was a strategy meant to help people focus less on the incident and more on the recovery. It was BP's effort to spin the negative media into all the positive things they were doing to rectify the situation.
These two strategies are a great way to combat negative PR your business may face. Even if you don't have negative PR to manage, you can use these methods to spread positive PR about a current campaign you're running. It's a great way to get double exposure and drive valuable traffic to your page.
5. PPC provides valuable targeting info for your SEO campaigns
PPC ads aren't limited to just Google's search results. Social media platforms, like Facebook and Twitter, have paid ads you can run on their platform. These ads help you bring visibility to your social media profiles.
Social media ads have more precise targeting than standard PPC ads. On social media, you can target people based on their demographic information, socioeconomic status, hobbies, interests, careers, and more. It makes it easy for you to precisely target people you think would be interested in your business.
These PPC ads help you collect data about your audience. You learn more about what they like and don't like. You can also learn if you're targeting the right people for your business.
This information helps you refine your strategy. You can learn more about your audience and apply that knowledge to your website. It's an effective way for you to optimize your SEO strategy to build a website your audience will love.
Make PPC and SEO work together for your benefit
Because PPC and SEO share common elements, the trick to benefiting from both is to learn from both. Analyzing campaign data and comparing notes enables you to fine tune SEO and PPC efforts to increase conversion rates.
Review PPC click-through rates
A click-through rate is calculated by dividing actual ad clicks by the total number of impressions. Often considered a good metric for determining ad relevance, PPC click-through rates can be analyzed to discover which ads are producing the highest potential return. Taking this step helps inform future copy decisions, as copy on your website can be tailored to your customers' needs.
Eliminate low-performance keywords
SEO involves much more than keyword research and eliminating irrelevant keywords is very much a part of the process. Implementing a PPC campaign illuminates which keywords aren't attracting new visitors, which allows you to focus only on the ones shown to produce results.
Optimize your copy for relevant keywords
A successful PPC campaign will produce quality leads and traffic to your site when relevant keywords are chosen. Once you begin to accrue information about which keywords perform better than others, you can start to optimize website content, blogs, and social copy for variations of those keywords. By doing so, you're able to target long tail keywords without compromising rankings due to PPC ads.
Create irresistible ad copy
The outcome of a PPC campaign offers insight into whether existing copy had an impact on conversion rates—or not. Reviewing PPC ad copy and identifying whether it performed as expected is the secret to optimizing future campaigns. Over time, perfecting ad copy by implementing small changes based on performance can have a positive impact on SEO and conversion rates.
Index your PPC landing pages
Unless a landing page is being used for a time-sensitive event, sign-up form, or to target a very specific audience, allowing search engines to index the page can boost that page's position in search engine rankings. As opposed to specifying search engines not to follow a landing page, indexing the page can lead to organic clicks.
Although PPC and SEO are very different marketing tools and should have unique places in your digital marketing strategy, they do affect one another to a certain extent. But instead of viewing them as competing for your attention and budget, you should see them as complementary to one another.
If you need help creating PPC ads, doing SEO, and creating a strategy that allows them to work with one another to benefit your long-term goals, don't hesitate to contact us! We know that marketing your business online can be a confusing task, and we're more than happy to assist you.
WebFX will help you create a cohesive PPC and SEO campaigns
While PPC doesn't directly impact SEO, it does indirectly help you improve your SEO campaigns. By investing in both PPC and SEO, you'll help create a cohesive marketing campaign that grows your business.
At WebFX, we have over 25 years of experience creating PPC and SEO campaigns. Our team of more than 500+ experts brings their knowledge and expertise to your unique campaigns.
If you're looking for a company that drives impressive PPC and SEO results, look no further than WebFX. In the past five years, we've driven over $3 billion in sales and over 7.8 million leads for our clients.
Don't believe us? Just ask our clients! Check out our 1000+ client testimonials that attest to the awesome work we do!
Get started today
If you're ready to start creating custom PPC and SEO campaigns that drive results for your business, contact us online or call us today at 888-601-5359 to speak with a strategist.
We look forward to helping your business reach new heights!
How Is Your Website's SEO?
Use our free tool to get your score calculated in under 60 seconds.