6 Top SEM Companies Across the Globe
SEM, or search engine marketing, is one of the best ways to advertise your business online while boosting brand awareness and increasing revenue.
But how does this marketing strategy work?
SEM helps your business attract new customers and earn more revenue by increasing your website's visibility in search engine results pages, or SERPs. On this page, we'll talk about exactly how it's done.
If you'd like to learn more about SEM before reading on, you can contact our search engine marketing agency by calling 888-601-5359.
6 best SEM companies
WebFX — Harrisburg, PA

Delante — Kraków, Poland

Search Engine People — Pickering, Canada

Minty Digital — Barcelona, Spain

Netpeak — Odesa, Ukraine

ROAST — London, United Kingdom
| | | | | |
| --- | --- | --- | --- | --- |
| Company | Location | Team Size | Price | Clutch Rating |
| WebFX | Harrisburg, PA | 250-999 | $100-$149/hour | 4.9 |
| Delante | Krakow, Poland | 10-49 | $50-$99/hour | 5.0 |
| Search Engine People | Pickering, Canada | 50-249 | $150-$199/hour | 4.8 |
| Minty Digital | Barcelona, Spain | 10-49 | $100-$149/hour | 4.9 |
| Netpeak | Odesa, Ukraine | 250-999 | $50-$99/hour | 5.0 |
| ROAST | London, United Kingdom | 50-249 | $100-$149/hour | 5.0 |
1. WebFX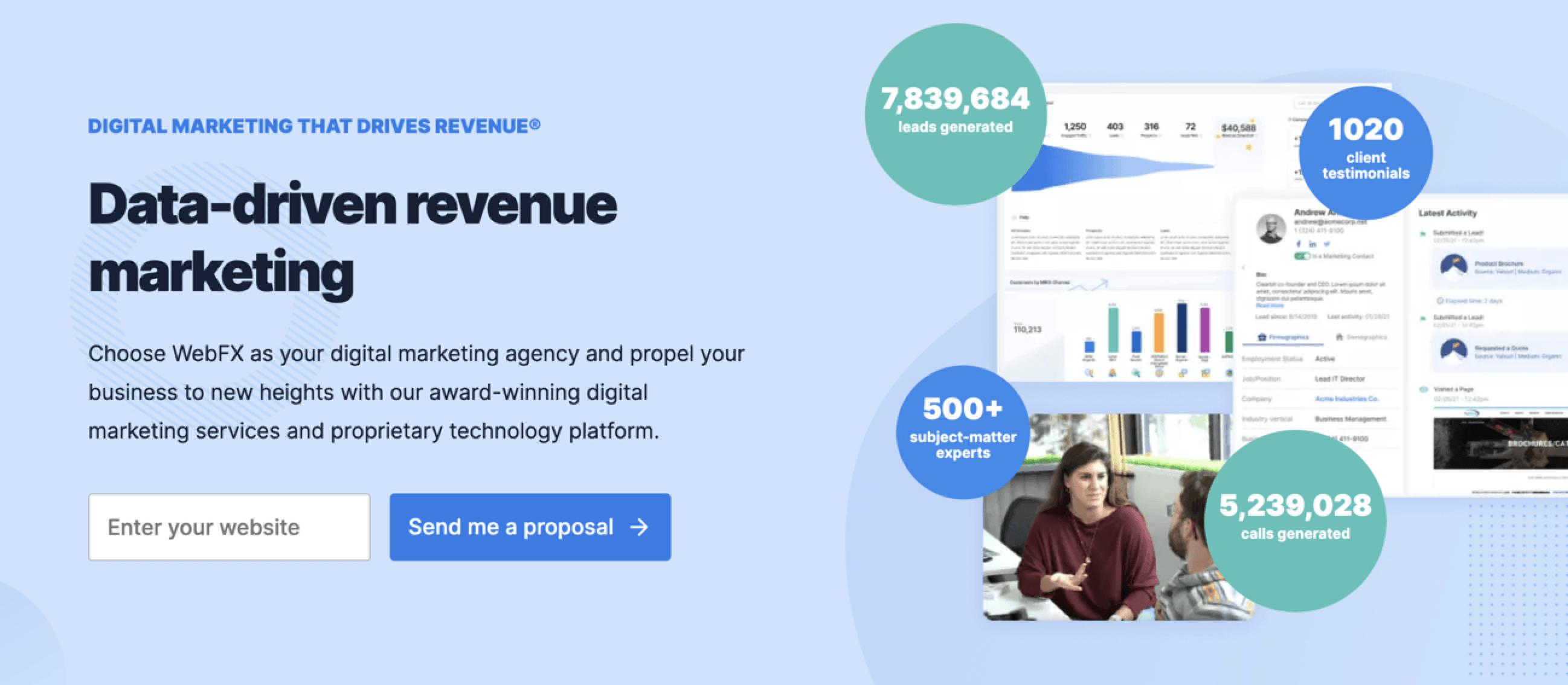 If you're looking for one of the best SEM agencies, WebFX tops our list. SEM includes many strategies, and WebFX offers them all — like search engine optimization (SEO) and pay-per-click (PPC) advertising.
In addition to basic SEM, we also offer services including:
All these strategies can supplement an SEM campaign, and they only help to increase leads and conversions.
We know that your business is unlike any other, so we provide custom SEM plans for each client. We don't believe in the cookie-cutter style — every company needs something different to succeed.
When you work with WebFX, we make your goals our goals and don't stop until they're accomplished. We'll suggest the strategies that have the best chance of helping your website see an increase in traffic, conversions, and ROI.
2. Delante

Delante is an international SEM company that works with businesses of different countries, sizes, and industries. They use key performance metrics (KPIs) to create unique marketing plans for each client.
They have over eight years of experience with SEO alone, and they make sure that your team feels right at home with theirs. Some of their other services include:
SEO copywriting and related projects

Website indexing

SEM and SEO consulting

Google Ads

Remarketing services
3. Search Engine People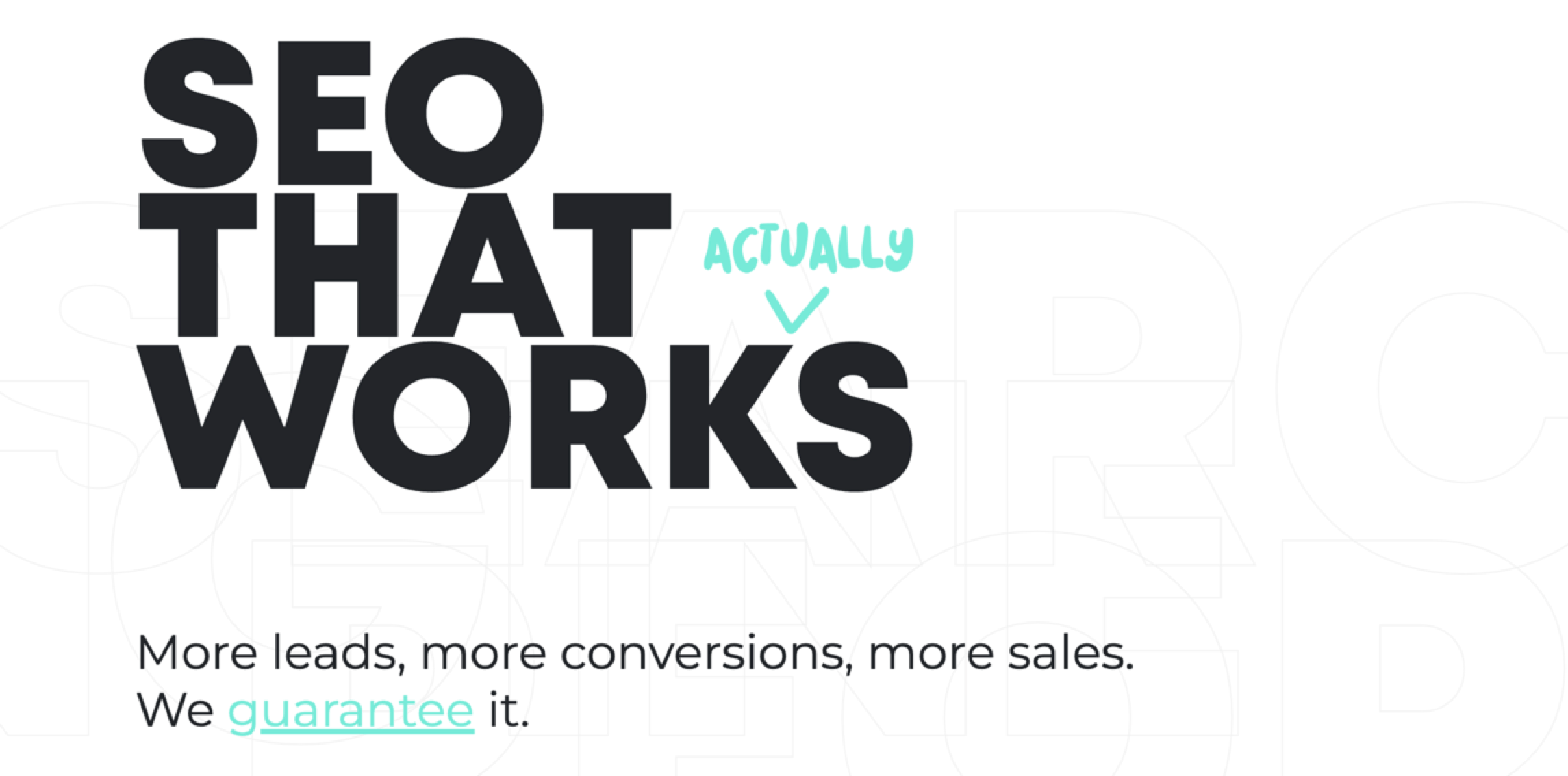 Up next on our list of top SEM firms is Search Engine People. They have over 20 years of experience with over 2000 clients, and they help each one earn more sales, leads, and revenue. They don't promise specific rankings — only that your company will see better results.
They focus strictly on SEO and SEM, so they can be a great option if you want to stick with those approaches.
4. Minty Digital

Minty Digital is a Ukraine-based SEM agency with over eight years of experience. They have served major commercial clients and generated revenue through their search engine marketing strategies.
Whether you want a complete revamp or advice on digitizing your business, Minty Digital has the tools and expertise to create a plan. They focus on public relations and marketing to give you a complete scope of service.
5. Netpeak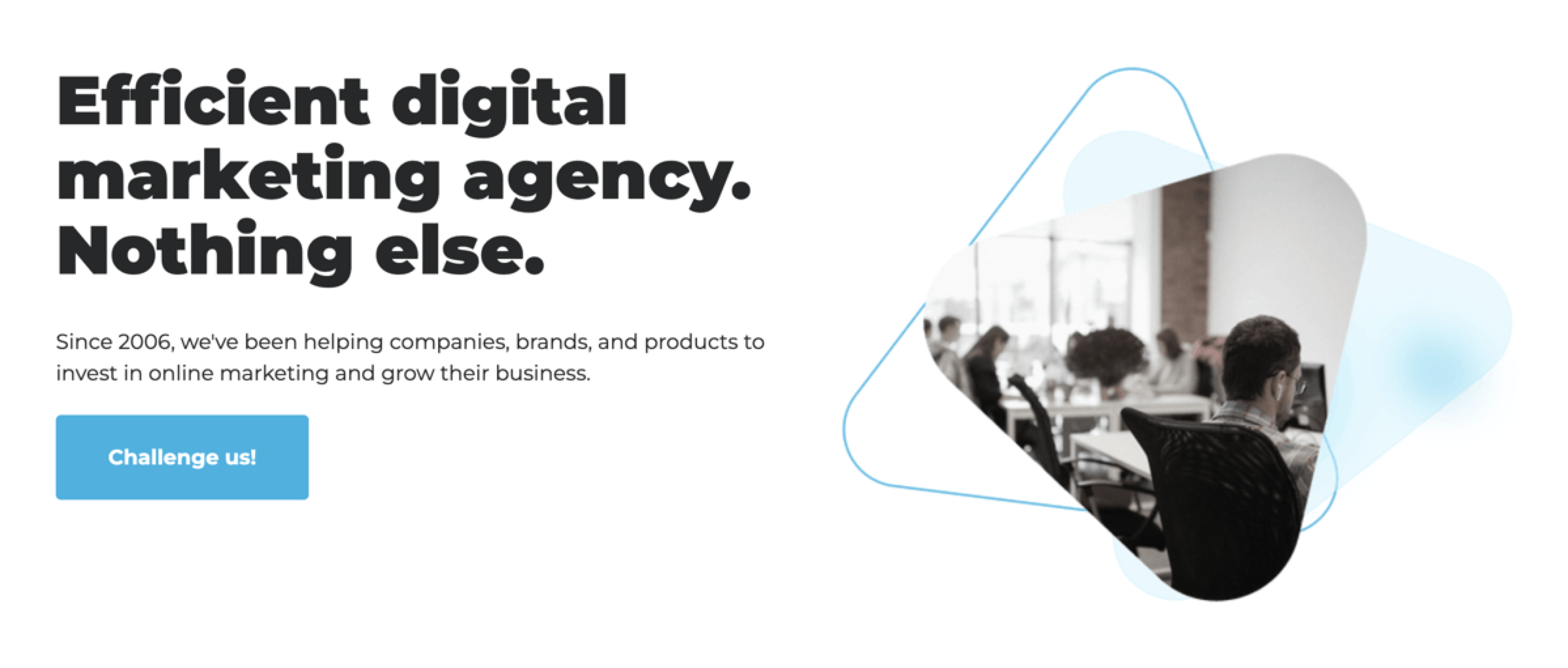 Netpeak is a leading SEM firm with experience dating back to 2006. Since their inception, they have created multiple marketing plans for various clients and sectors. They also handle mobile work and websites for a more complete strategy.
Their focus is on the following:
SEO

Online advertising

Web analytics

Consulting
They are also a Google Business Partner and a Meta Premier Partner, both testaments to their work and experience.
6. ROAST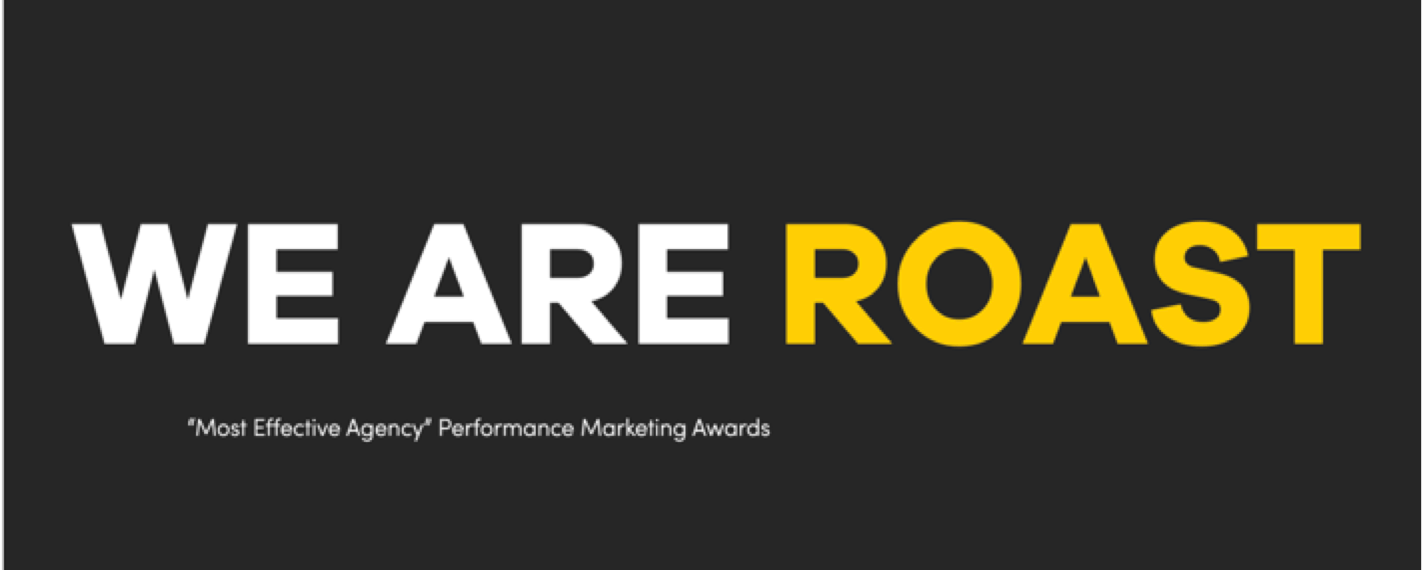 ROAST rounds out this list of the best SEM firms. Since 2015, this company has helped businesses worldwide increase their return on ad spend (ROAS) and make the most of their advertising budget.
They offer a wide range of services, including:
PPC

SEO

Data analytics and insights

Content marketing

And more!
Their marketing approach is making the complex simple, giving you the chance to earn more money back while focusing on your business. They also rely on their data to make the best choices for your strategy.
Frequently Asked Questions
Here are a few common questions concerning SEM that can help you have a better experience with finding a company.
What is SEM?
SEM is a marketing strategy that helps your business grow by increasing your company's visibility in SERPs through different tactics, such as SEO and paid advertising options like PPC.
What are search engine results pages (SERPs)?
SERPs are the pages listed in search results for any given search query. For example, if you search for "flower shops," you'll see these results: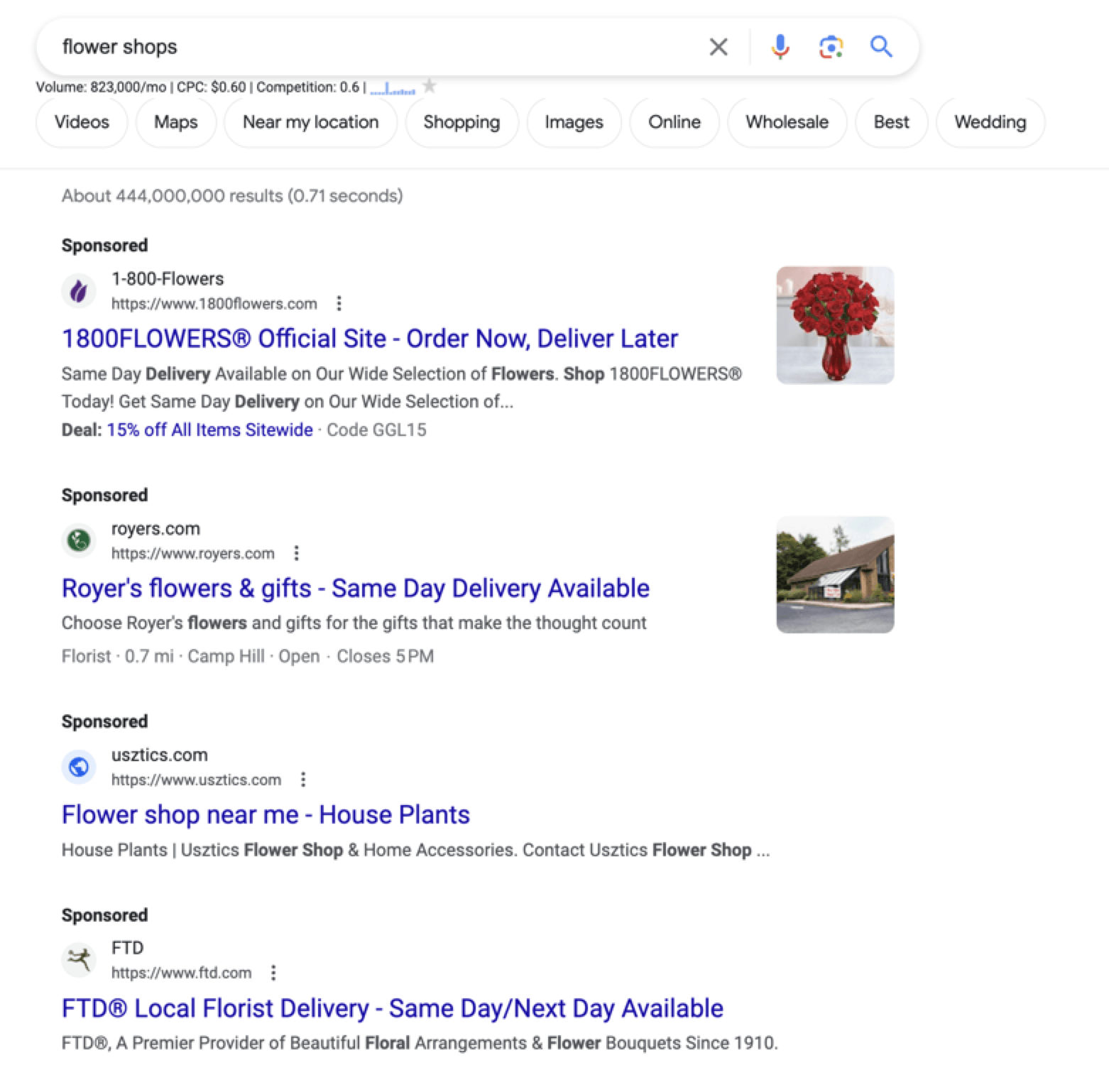 Generally, search engine results start with paid ads. These appear above organic listings and usually appear with "Sponsored" tags. Organic results follow these results.
So what's the difference between the different kinds of results that you find on SERPs?
PPC ads:

These results are above organic results because the companies pay to rank for keywords. PPC ads can appear at the top of SERPs, on the right-hand side of search results with images, or as text results above organic results. You can determine that these first few results are ads because they'll have a small tag before their URL.

Google Business Profile listings:

These results also show up above organic results and are the product of

local SEO strategies.

Local SEO is a sub-category of SEO that allows you to market specifically to your geographic location. Each listing shows their ratings, location, and phone number. Sometimes they also include a review and hours of operation.

Organic results:

These results are the product of a

fantastic SEM campaign

that incorporates Google's different criteria — how beneficial the content is to a user if the page is user-friendly, the number of

backlinks

a website has, keywords targeted, and more. These results are unpaid and selected by Google.
Why do I need to rank high in the SERPs?
Ranking highly in SERPs is essential to increase visitors to your website, grow your business, and increase revenue via SEM.
That's because, at minimum, users make 75% of clicks on the first page of results. That means there's only a 25% chance that users will get to the second page of results.
The fewer clicks you get to your website, the less business you get. If your competition ranks at the top while you rank on the second page of SERPs, it's almost a no-brainer that they'll surpass you in sales.
Simply put, ranking highly in SERPs is necessary if you want your customers to visit your website and make a purchase.
What should I look for in SEM companies?
Now that you're convinced that SEM is essential to your business revenue and growth let's talk about finding the best SEM company.
1. High-quality work
You want an SEM company that practices what they preach. That means when you search for an SEM company, they should show up highly in search results, have fresh content, have a professional and organized website, be mobile responsive, etc.
One of the best marks of a top SEM company is that they exude the same quality and provide the same results for themselves as they would provide for you. You can determine this by looking around their website to learn more about their process, campaign characteristics, and what you'll get when you work with them.
You can also determine the quality of an SEM company by reading their informational resources to see if they're well-read in the strategies they'll serve you if you become their client.
2. Lots of testimonials
Testimonials are a great way to show potential customers how you've served satisfied customers and what loyal customers love about your company.
This element is crucial. Testimonials come from people like you who were looking for SEM services in the past. They were in your shoes, and now, they're providing feedback from the other side of the fence — as a customer.
You should look to see that the SEM company you're considering has at least 100 testimonials to show that they're a fantastic company and provide great results for their clients.
3. Attention to your goals
The top SEM companies will consider your goals and make them their own. You can get a feel for whether an SEM company will do so by chatting on the phone to learn their process.
One of the first questions they should ask is what your goals are for your campaign. These questions help them determine if they can fulfill the goals you want to accomplish, and it gives you a chance to ensure they offer what you're looking for.
If the SEM company doesn't ask questions about your industry, business, or overall campaign goals, they're probably not the best to work with. It's their job to learn about your company so that they can best serve you.
4. Industry knowledge or research
Along with our third point, the top SEM companies will immerse themselves in your industry to understand what products and services you offer, who your competition is, what keywords would be best to target, and so on.
The best SEM companies will have a passion for getting to know and understand your company to help you outrank your competition, recommend the best, most valuable strategies, and accomplish your overall marketing goals.
5. An expansive portfolio
One of the best ways to see if an SEM company is worth working with is to look at their portfolio or case studies of other companies they've worked with.
These show real-life occurrences of businesses working with the SEM company and show what kind of results they can drive, what strategies they used to do so, how long it took to complete, and more.
With this kind of information, you'll get a feel for whether their work is impressive or if their portfolio doesn't quite impress you.
Why do I need to hire an SEM company?
SEM is a complex strategy that has a lot of moving parts. If you're looking for SEM services, you're likely already busy running your own company — ordering inventory, writing checks, keeping your location clean, and managing your employees.
For SEM to work, you must successfully manage strategies, including SEO and PPC, which can take lots of training to do successfully. Hiring a company that can accomplish your SEM goals for you is much easier and more time efficient.
They'll implement SEO and PPC strategies and track the results so that you know exactly when you need to tweak a process, target a different keyword, or change up your content.
With so many moving parts, hiring a top SEM company is almost always more beneficial than trying to accomplish all your marketing goals in-house.
How do I know what top SEM company is right for me?
Deciding on the best SEM company for your business can be overwhelming. However, there are a few key things that you should consider before signing any contracts.
Here are a few essential points to consider:
Budget
Start by setting a budget and sticking to it. This step will help you weed through SEM companies quickly since you can eliminate ones that surpass your marketing budget.
Do your research before choosing how much you want to spend on your SEM campaign so that you set a reasonable budget. For example, suppose you want a PPC campaign, a custom SEO campaign, custom content, and a user-experience expert. In that case, you should incorporate all necessary costs into your budget.
Setting a realistic budget saves you frustration since you'll already know how much the services you're looking for will cost you.
Location
Location won't be a deciding factor for everyone, but it's something to consider.
If you prefer meeting in person once a quarter to talk about your SEM strategy or even every month to discuss the progress of your campaign, the location of your top SEM company is something to consider.
If you plan on meeting with your strategist often, you'll want to rule out any companies too far away to ensure that travel is easy for yourself and your strategist.
Offerings
You should never settle for a top SEM company that doesn't offer all the strategies you're looking for. You know your business best, and if there's a strategy that you're interested in, be sure to find an SEM company that offers it.
Most SEM companies will have a long list of offerings, so this shouldn't be an issue for many, but be sure to check before signing any contracts.
Personality
Personality is another factor to consider when deciding on a top SEM company.
Be sure to talk on the phone and not just via email or chat before signing any contracts. It's important to see how you mesh with your specialist and the company.
If you don't have meaningful conversations about your business, or the company doesn't seem interested in your marketing goals, you can probably check them off your list. You can only learn some information by speaking on the phone, so it's essential to do so before committing to an SEM company.
WebFX: The top SEM company for all
If you're serious about marketing your business online, an SEM campaign is the answer. With SEM's many strategies, your website will appear at the top of SERPs, receive more clicks, appear in PPC ads for target keywords, and increase your company's conversions.
WebFX is more than a top SEM agency, and we can't wait to help you accomplish your SEM goals.
Contact us online to learn more about our services. We can't wait to hear from you!