How Long Does SEO Take? A Look Into SEO Timelines
Search engine optimization (SEO) is the ongoing process of optimizing your website for search engines. SEO can take anywhere from three to six months to see results, but the timeline can depend on many factors on your website.

How long does SEO take?
SEO can take anywhere from three to six months to start seeing results.
This post will dive into SEO timelines through the following topics:
Keep reading to learn more about how long SEO takes and see a typical SEO timeline. Or, contact us online to speak with an expert about SEO for your business!
Don't miss our Marketing Manager Insider emails!
Join 200,000 smart marketers and get the month's hottest marketing news and insights delivered straight to your inbox!
Enter your email below:
Inline Subscription Form - CTA 72
"*" indicates required fields
(Don't worry, we'll never share your information!)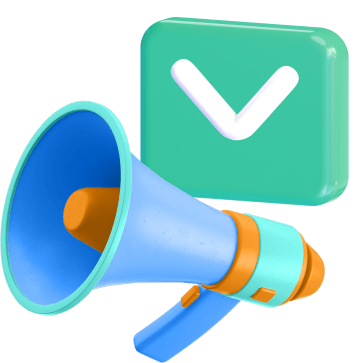 How long does SEO take?
SEO takes between three and six months to start showing results. In some cases, it can take up to a year to see consistent improvement from SEO. SEO is not an immediate fix — it requires time and effort to see improvements in rankings and traffic.
Why does SEO take so long?
The nature of SEO explains why it takes longer to see results. While other digital marketing strategies can give you an instant influx of traffic, SEO is an ongoing process that requires consistency.
For one, it takes time for Google to find, crawl, and index pages. As you update your website and add new content, Google will begin crawling that content to determine what it's about and what search intent it answers. This natural process is outside of your control.
It also takes time to implement SEO best practices into all your pages. As much as you might want to make all your updates simultaneously, you need to make changes over time to prove to Google that your site is reputable. Also, adding new content consistently requires writing, editing, and publishing time.

Key Takeaways
It takes time for Google to find, crawl, and index pages
It takes time to implement SEO best practices into all your pages
What factors influence how long SEO takes?
SEO is trackable, even if it's not immediate. The following factors influence how long SEO takes:
Your website history
Older websites have a better chance of ranking simply because they have been around longer. While there is no direct link between domain age and SEO, Google needs time to index your site. The older your site, the more time Google has to index it.
New domains can still rank well! That means Google will absorb more information about your site at once.
Check Out Our Domain Age Calculator
Competition
Your competition can impact how your rankings look over time. In a highly competitive industry, making a few SEO changes might take longer than in a smaller, niche market.
Doing a competitor analysis can help you understand your market and potential timeline.
Resources allocated for SEO
Your timeline will vary based on how much you invest in SEO. The more you invest in SEO, the better your chances of ranking. However, some companies can't afford to pour all their resources into SEO and wait for results.
Your strategy
SEO is all about knowing what changes have the most impact. Sometimes, you might target the wrong SEO features for months before adjusting your strategy. This aspect of SEO is why it's crucial to evaluate your plan constantly and ensure everything works accordingly.
Working with a professional SEO agency ensures you always make the most impact.
Independent research from Clutch has named WebFX the
top SEO company

in the United States.

Clutch has personally interviewed more than 250 WebFX clients to discuss their experience partnering with us.

Read More Clutch Reviews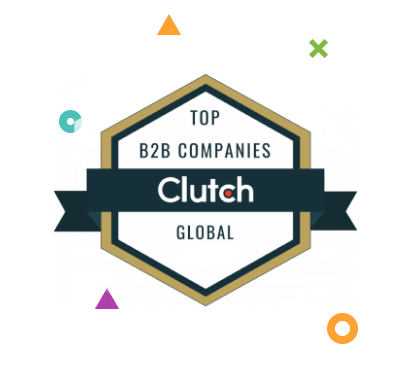 A typical SEO timeline: What happens in months 1-6
To understand the time involved with an SEO strategy, it's easiest to look at it month by month via an SEO timeline. Let's break down months 1-6 and what your plan might look like during that time.
Month 1
During month one, you should have researched and determined the best SEO agency for you. Here are some factors your SEO plan will target in the first month.

Research
SEO specialists will start by researching every little thing about your brand. This information is necessary since every company is unique.
Your SEO will research your industry, how competitive it is, your specific niche, competitors and how they rank, as well as more granular topics like important industry keywords.
All this information will help to sculpt your SEO campaign. If you do SEO in-house, you might have less lengthy research to do since you know your company well. In that case, you can look to competitors and evaluate the market.
Website audit
Upon taking you on as a client, your SEO company will look at the structure of your website, the content you have, and your overall user experience.
The best SEO companies will also do a thorough SEO or website audit. This process helps them see what you already have in terms of content, develop areas of opportunity, and create a game plan for a high-level SEO strategy.
Keyword planning
Content is what allows you to rank in search engines. For your content to rank in search engines, though, you must create pages that target keywords your audience searches online. For that reason, keyword research and planning is an extremely important part of the SEO process.
It helps SEO experts determine the scope of keywords that you need to target, how many, and what kind.
Month 2
Remember that the items above don't always take a whole month to finish. Depending on your current website's quality and standing, your SEO company may be able to start on items that usually take place within the second month during the first month.
Below are a few steps that generally happen within the second month of your SEO campaign.

Website modifications
The second month is typically when more technical SEO work begins. Your SEO team will enter your site's back end and make the necessary changes to ensure that you rank higher in search results.
The changes should correspond with your website audit. For example, if you already have fantastic alt tags for your images, there is no need to pull an alt-tag report and fix them. However, if the site's meta descriptions are lacking, update them.
If your website is old or you bought it from someone else, it may need a total SEO overhaul. This process could take months alone. You'll typically find out from your SEO agency if your site needs a total overhaul within the first month.
Ensure responsive design
Responsive design means that no matter what device a user views your website on, they have a great experience. If you have a website that isn't responsive, when users view it on a smartphone or tablet, it won't look the same it does on a desktop.
Buttons might get cut off, images might take up the whole screen, and the site will be more difficult to navigate. At this stage in the game, your marketing manager will ensure that your site is responsive since that affects your site rankings, too.
Month 3
The third month is when the magic starts to happen. Here is where the content really comes into play.

Keyword selection
Before your SEO team can create and implement content, they'll have to look at the long list of keywords they pulled during the first month and narrow it down to the keywords they want to target.
Different keywords lend themselves well to different kinds of content. For example, there are long-tail keywords and generic keywords.
Generic keywords typically include one or two words, and they describe a broad topic. These terms include "pizza," "shoes," or "dogs." While generic keywords often have high search volume, many other companies in your industry target them. This means it's often difficult to rank for them organically.
Long-tail keywords are often more targeted and contain three or more words. Specific to your niche, these keywords target an ultra-specific need.
They include phrases like "pepperoni and pineapple thin crust pizza," "red high heel shoes with ankle straps," or "sheepadoodle puppies in Pennsylvania." Each of these keywords caters to a very specific need.
Though long-tail keywords have a lower monthly search volume, they attract more qualified leads to your site — people who are most likely to purchase your products or services. When it comes to keywords, high search volume and low competition is a winning combination.
As you can see, there is a lot that goes into selecting keywords before writing content. That's why content creation takes a whole month, or more, depending on what your website needs.
Content creation
One of the most important parts of an SEO campaign is the content creation. As you can see, it's a process to determine exactly what keywords to target with your content, but after SEO strategists have the keywords down, it's time for content creation.
Like keywords, there are different kinds of content, too. During the third month, your SEO agency will pair each keyword with specific content that would work best with each topic.
For example, there is long-form content, blog content, and general product and service content. At this point in your SEO campaign, your marketing manager will determine what content your site needs and create the right plan for your website.
Long-form content typically contains more than 2000 words and it is extremely important for SEO purposes. Long-form content is proven to earn higher organic traffic, more social shares, and more backlinks.
In prior years, businesses could write content stuffed full of keywords, but Google has gotten smarter since then. For your content to rank, your website must feature content that satisfies user intent, not just utilizes the keyword.
Blog content is more of a commitment since you must update it regularly. However, blogs are highly beneficial to SEO. That's why most SEO companies will recommend that you have a blog implemented and provide your blog content at an extra charge.
General product and service content discusses your business, your story, and specs and descriptions of products and services. This content is critical if you want your specific product offerings to rank in Google — and if we were to guess, that's one of your goals.
The sooner this content appears on your website, the better. As soon as your content goes live, Google can index and rank it in search engines.
Don't expect to see your newly-posted content in search results within the first week, but you may start to see well-written content rank, at least somewhere in search results, after a month or two.
Month 4
Month four is when you start to see your SEO campaign bear fruit. By this month, you should experience some increased site traffic and an improvement in site rankings.
However, that doesn't mean an SEO team's job is over. They'll continue to implement content on your website, fix technical issues, and make your site function 100 percent across the board.
The continuous addition of content and technical aspects of SEO like link building are important during this month to keep the SEO momentum moving. Building authoritative links is important to your ranking because it shows Google that other high-authority websites trust your information enough to link to it.
In order to increase backlinks, your marketing manager may reach out to other companies in your industry and ask for them to link to your content.
Month 5
By month five, you should start seeing real results from your SEO campaign. You should see an increase in site traffic, and you may even see some extra sales rolling in. This means that your campaign is working and can give you a good inclination of whether your campaign is effective.

So, what will your SEO agency be up to during this month?
Looping in social media
If your social media profiles weren't already attached to your website, this is typically when your SEO agency will go back to do so. If you don't have social media accounts that embrace your brand, your marketing manager might be able to suggest a great social media marketing agency to help you with this step.
Analyzing current results
An important part of an SEO company's job is to report their findings back to you, the client — and some of the most important findings are analytics regarding your campaign.
Your SEO should be keeping track of your campaign throughout the process, but it's around month five where you can really start to see a jump in traffic or conversions. Your SEO will use tools like Google Analytics to show you how your campaign is performing.
It's a bonus if the agency you work with is a Google Premier Partner, like WebFX!
Month 6
Don't be discouraged if you haven't seen the results you were hoping for by this point. The factors mentioned above determine how long it takes for you to acquire organic traffic via SEO.

However, if you had a typical case, your SEO campaign should be producing real results by this point. If your website is producing increased traffic, congratulations! But it's not time to stop. Here's what your SEOs will be up to in month six:
A/B testing
A/B testing is a tactic that marketers use to test different elements on your website. For example, if your SEO implemented a call-to-action (CTA) button, but wants to try a different version in a different color in order to determine which performs the best, they might perform an A/B test.
This test will allow them to see what variation of a specific element performs better and implement that version on your website.
Heat map testing
Another test that marketers may use on your site heatmap testing. This test shows how far users get down a certain page before leaving. It also shows where users click the most and can indicate whether you need more interactive elements above the fold.
These are real SEO results driven for a WebFX client.
You're next.
Learn More About SEO Services


260%
increase in organic revenue

198%
increase in organic transactions
150%
increase in organic traffic

3872%
increase in sessions from SEO
Ready to jumpstart your SEO campaign?
Running an SEO campaign is easier with a partner. Let WebFX simplify the process and earn data-backed results for your company with our SEO services.
We use our own technology and team to manage your SEO campaign from start to finish. We handle all the research, technical work, and more. With our help, you can avoid the guesswork and jump into SEO that gives you lasting improvement in search results.
Request a free quote today and see what WebFX can do for your company!
How Is Your Website's SEO?
Use our free tool to get your score calculated in under 60 seconds.