SMB Social Media Marketing: Everything You Need to Know
Nearly 74% of people use social media when making a purchasing decision. This is just one statistic that shows how essential social media can be to your marketing strategy, and it's one of the many reasons why small businesses need social media to help boost their success.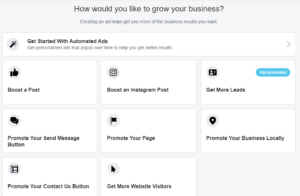 SMB
Home Your Ultimate How To: Social Media for Business Social media has come a long way from MySpace and AOL Instant Messenger — something that was once only meant for connecting with friends and family online has turned into a […]
SMB
Home Should You Outsource Your Social Media Marketing? Social media marketing is one of the best ways to advertise your business. Though it can be a great way to reach potential customers, it can also take a lot of time […]
SMB
Home Is Social Media Marketing Right for Your Business? Whenever a new marketing channel comes along, there are always marketers and business owners who immediately jump on the bandwagon. Sometimes this works out in their favor, but other times, they […]
It's nearly impossible to ignore social media nowadays. Over the past decade, social media use has continued to rise exponentially, increasing every year. A recent study found that the average person now spends three hours a day on social media, compared to the 90 minutes per day they spent there in 2010.
In addition, the number of social media users has risen drastically, with almost 57% of the human population now using social media.
So — why does that matter?
Well, if you own a small to medium-sized business (SMB) and you're NOT using social media, you could be missing out on 57% of your potential customers. Social media is fantastic at generating new leads and conversions, so it's not a strategy you want to neglect.
To learn more about how social media can benefit your business — as well as how to set it up — just read on. Then partner with WebFX — the SMB social media agency with over 300 marketing experts — for our social media services. Call 888-601-5359 or contact us online to get started today!
74% of people use social media when making a purchasing decision.
Make their decision easy with a stellar social media presence. See how your brand can level up by requesting a no-obligation proposal today.
One of our experts will be in touch within 24 hours!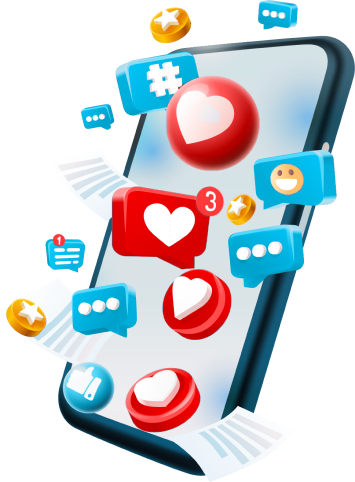 How does social media help small businesses?
So, how does social media help small businesses? Well, social media can do so much for your business — drive conversions, build relationships with existing customers, and generate revenue.
And these are just a few of the reasons why small businesses need social media to help boost the success of their business.
Want to learn more about why small businesses need social media? Read on to find out!
1. Lead generation
Lead generation is essential for increasing your conversions and sale. Social media is an excellent way to increase your brand visibility online and expand your target audience, resulting in more leads for your business.
With more than half of the world (and counting) using social media, you're likely missing out on customers if you're not using social media for your SMB. Many people get their information from social media. Having a presence there increases your chances of being discovered by new customers.
2. Stronger customer relationships
Brand loyalty is one of the most important — and most challenging — aspects of a business to obtain. Fortunately, social media can help you build strong customer relationships that can increase brand loyalty. When a customer loves your business, they'll tell others about it — and it's much easier for them to share your business information through social media.
In addition, having social media platforms for your business and updating frequently will remind your loyal customers about your business, further motivating them to patronize it. You can also respond to comments and messages from your customers, allowing you to create a communicative and engaging community on social media.
3. Higher revenue
If you're looking for an important reason why small businesses need social media, here's a big one. Generating revenue is the goal of all your marketing. If you have an ecommerce business, you're seriously missing out on selling your products if you don't have an optimized social media strategy.
Simply linking to your website in your profile can make visitors to your profile more likely to purchase a product or service. Platforms such as Instagram and Facebook also have specific shopping features where you can share your products.
4. Convenience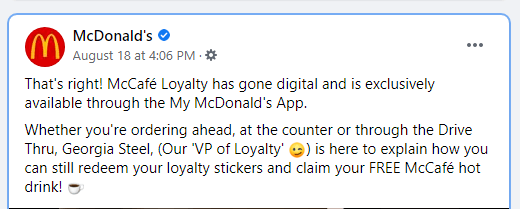 If you don't feel like changing your website, putting up signs, or emailing a never-ending list of people when you make an update to your business (who does?), social media is your friend. You can simply post on social media rather than stressing yourself out by performing all of these tasks.
Are you closed for the holiday? Update your Facebook status. New product launching next week? Announce it on your Instagram story. Social media can make owning and operating your small or medium business so much easier.
5. Content promotion
Good content has proven to be one of the most critical factors for search engine optimization (SEO) and ranking highly on search engines. If you want an easy way to improve your rankings, share your content on social media.
On top of that, when you create quality content that helps and informs your users, they're more likely to trust your business and come back for more.
Growing your social presence with WebFX is a walk in the park.
"WebFX allows growing your social media platforms to be stress-free! They are knowledgeable and adapt to your company needs!"
Learn More About Our Social Media Services

How to get started with social media marketing for SMBs
So now that you know that answer to "how does social media help small businesses", we'll dive into how you can get started with a social media strategy for your business.
To make things easy, we've highlighted some essential steps to get you started with creating an effective social media campaign to help grow your business.
Here's how to get started with social media marketing for SMBs:
1. Decide on platforms
Before your SMB starts with social media, decide which platforms would work best for your business model. If you're an ecommerce company, Twitter and LinkedIn may not help you sell products.
Conversely, if you share a lot of content and information, Twitter and LinkedIn may be the most valuable platforms. Do some research on the various social media platforms and determine which will do the most to help your business.
2. Outline your goals
The best way to achieve results? Set goals! Sit down and decide what you want to get out of your social media use. Revenue? Customers? Loyalty? Whatever it is, planning it out will make you much more likely to achieve it. Not sure what a good goal consists of? Learn how to set SMART goals!
3. Come up with an action plan
An organized and well-thought-out plan is the key to creating a social media strategy that will drive results. You can plan out when you want to schedule your posts, what content you will share, and which platforms to use.
Create a social media plan for your small business that works for you. Don't go overboard by trying to do too many things at once: Start with just one platform, see how it goes, and add more from there. Try to post once a week at minimum — around once a day if you can.
4. Use a scheduling platform
As a business owner, you're likely too busy to worry about posting on social media in the middle of the day. So, what can you do to ensure you're staying on top of operations and marketing? Use a social media scheduling platform. These programs allow you to schedule posts months in advance, so you never miss a beat.
4 social media tips for SMBs
How you manage your social media pages, along with the type of content you post and how frequently you share it with your audience, can influence the success of your social media campaigns. Luckily, we can help.
Here are our top four social media tips to help boost your SMB social media strategy:
1. Post weekly
The point of having a social media presence is to be, well, present. If you're not posting at least once a week, your information can easily get lost in your followers' feeds. It's even better if you can post once a day. Posting frequently will allow you to stay relevant and on your customers' minds.
Your posts will also help boost engagement on social media channels and help you grow your online presence and visibility. Want to know some more helpful tips for boosting engagement? Check out this handy video:
2. Make sure your posts are high-quality
While the goal is to get more customers and revenue, posting low-quality content can have an adverse effect on your business. Be sure to use high-quality photos and check your content for spelling or grammatical errors.
High-quality content can also help you attract the attention of more consumers and entice them to click on your advertisements and read your content. And as a result, posting high-quality content can help increase your conversions and generate new leads.
3. Use social media advertising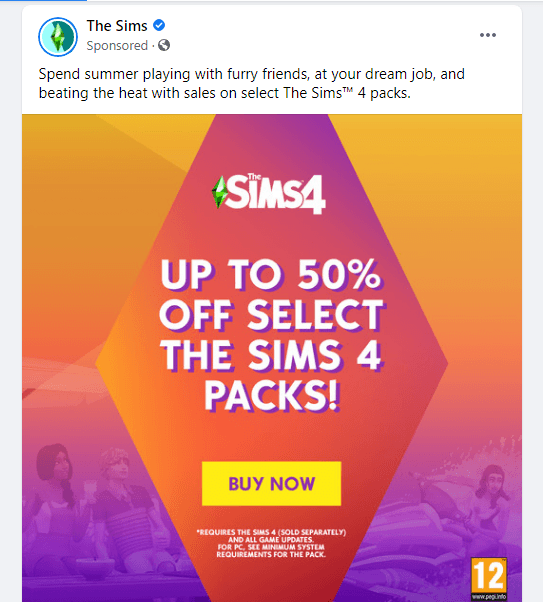 Advertising your SMB on social media is relatively easy and can help your SMB achieve remarkable results. Think about it: If half of the world is on social media for three or more hours per day, why wouldn't it be the best place to advertise?
Using social media ads, especially for your small business, can transform your results. You can target your social media ads to specific users, so you can ensure your products are reaching the people who are most likely to make a purchase. And as a bonus, your ads will display right in users' news feeds as they scroll through their updates, so they'll be sure to see it.
4. Hire a marketing professional
If all of this seems like too much for you to accomplish while you're running your own small or medium-sized business, hiring a marketing manager for your social media and other marketing efforts is the best option. A professional marketer will know the best ways to market your business, and most importantly, they'll have the time to do it.
Make SMB social media easy (and profitable) with WebFX
Are you ready to get started with social media marketing for SMBs? That's where WebFX comes in.
Our award-winning team has the knowledge and skill to create effective social media strategies that'll drive revenue for your business. Plus, we have over 1,020 client reviews and testimonials to back it up.
Our top social media experts can create a social media campaign that maximizes your return on investment. Call us at 888-601-5359 or contact us online for a free quote!