What are Social Media KPIs?
When creating your social media plan, you have to answer all kinds of questions regarding cost, time frame, and target audiences. However, none of those questions are quite as important as the one that arises after you've put it all into place, which is, "Is any of this actually working?"
You can guess whether a particular post or channel will help you reach your goals or not, but you can't know for sure until after you measure your performance using key performance indicators, or KPIs. With today's analytics tools, you can measure thousands of metrics—but that doesn't mean you should. It takes time to measure and analyze KPIs for social media, so you have to devote your resources to the ones that will help you reach your specific business goals.
This page provides an overview of the most important KPIs for social media, along with a brief guide to getting started on your measurement efforts. Keep reading to learn more, and give us a call at 888-601-5359.
WebFX is a partner businesses trust.
Hear from HydroWorx, who saw a 236% increase in organic sessions with WebFX services.
Watch the Video Testimonial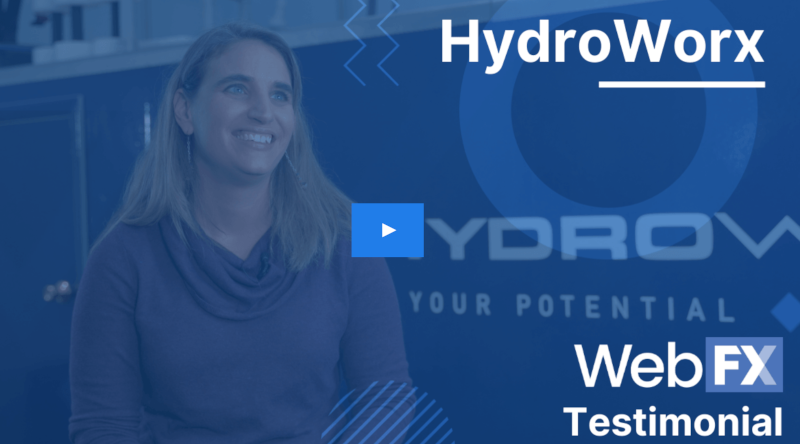 4 important KPIs for social media
Organizations use social media for a variety of reasons: to reach new audiences, to share news and information, to engage with their customers, and many others. Your individual goals will determine the KPIs you should be measuring, and they can be broken down into the following categories:
1. Brand awareness
To put it simply, people can't become customers if they don't know that your business exists, and they won't become customers if they don't like what your company stands for. Social media can be a great tool for both introducing your brand to users, and showing them that you are a worthwhile business to buy from.
If your goals are brand awareness-related, your KPIs may be followers, mentions, and consumers sentiment. Being active on social media will ensure greater brand awareness, while positive perceptions of your business can be reinforced by improving—and measuring—the next essential set of KPIs.
2. Engagement
Having a lot of followers may be a great ego boost, but they only help your business if they actually engage. Are they spending time on your social media page or website? Are they commenting on posts or sharing content? Are they posting their own content to your page? All of these metrics are signs of an engaged follower—and, ideally, a loyal customer and advocate.
3. Website traffic
If attracting traffic to your website is one of your main goals, you will need to measure the amount of referrals your site gets from social platforms. This will help you measure how effective your calls to action are, and how many of your followers decide to visit your site after seeing your social profile.
You may also want to use on-site behavior from referral traffic, like what users do after visiting a certain landing page, or whether or not they make purchases based on your social content.
4. Conversions
While we typically recommend that businesses focus their social strategies more on building relationships than making sales, an occasional call to action is typically okay. If you use these on your social channels, you'll definitely want to measure their effectiveness.
If you send followers to your site with the intent of having them take specific actions, you need to keep track of how many of them take that action. Whether you want them to sign up for a mailing list, get a free download, or make a purchase, you should always measure conversion rate.
How can you start measuring KPIs?
Knowing which KPIs to measure in your social media strategy is one thing—knowing how to measure them is another. KPIs are the most effective way to determine whether social media is helping you grow your company, so you need a plan in place. These steps will help you get started.
Set goals
Social media marketing can do a lot of things to grow a business, but you'll only know if it's working if you set goals ahead of time. These goals should be specific, measurable, and time-based.
For example, don't just say that you want to, "build a following on Facebook," say that you want to, "have 1,000 followers within the first 3 months of starting a Facebook page." Once you set specific goals for your social media marketing plan, determining whether you've met them is easy.
Choose an analytics tool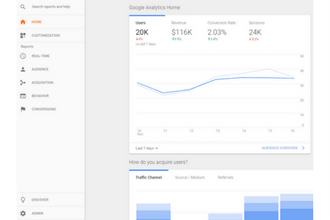 Once you've determined your goals, you'll need to figure out how you want to measure your progress. Many platforms now offer built-in tools like Facebook Insights and Twitter Analytics, which can be extremely helpful as they are easy to use and monitor.
That being said, those tools are limited to metrics on their specific platforms. If you want to measure on-site metrics like site referral traffic or conversion rates, you'll need an additional tool, like Google Analytics.
Learn more about tools you can use for your social media marketing in the video below.
Regularly test and optimize
After a few months, you should have a pretty good idea of whether you're on track to meet your goals, and whether you need to adjust your strategy. That being said, even if things are going well, you should always be on the lookout for ways to improve.
Consider testing different ideas to see how your followers respond. This may mean posting at different times of the day, posting new content types (like photos or videos), or even just using a different tone. Keep testing different messages, formats and offers until you know exactly what kind of posts resonate most with your followers.
Assign a dedicated social team
As you've probably seen on your personal feeds, top businesses don't just post new content when they feel like it. They make a concerted effort to keep their feeds fresh. However, you probably don't have the time to keep up with all of your platforms on your own.
As your social efforts grow, so should your social team. Consider assigning different responsibilities to different members of your marketing team, or alternately, hiring one person to take on all of it.
Social media marketing services from WebFX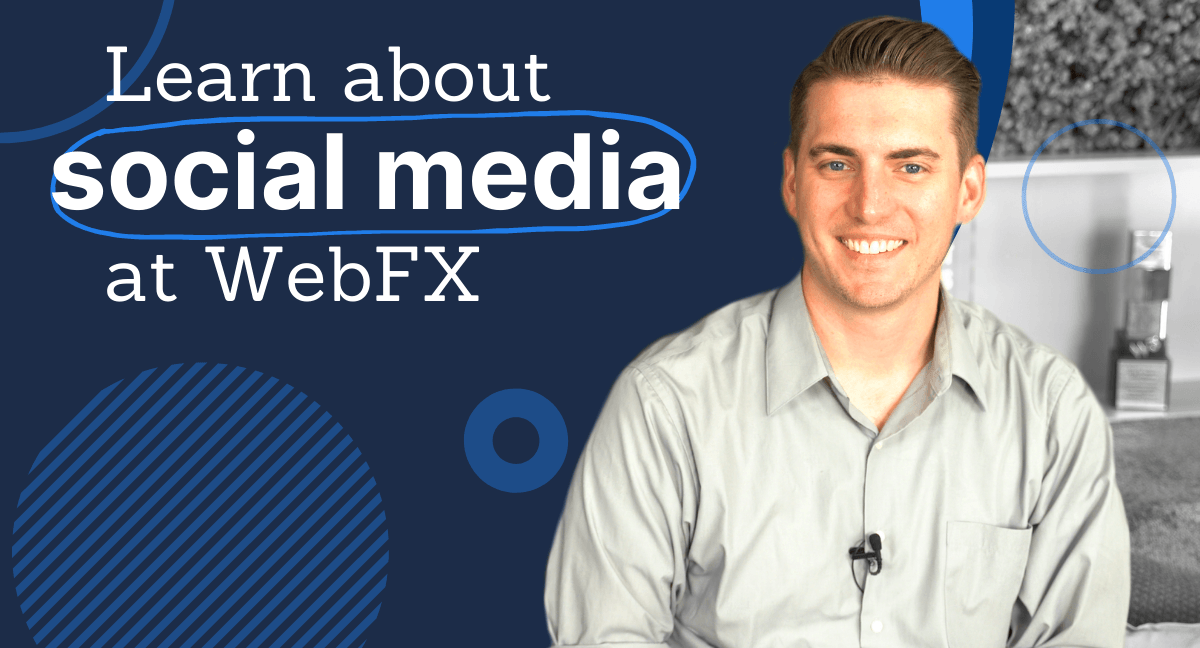 Need help?
Key performance indicators help marketers determine whether their online marketing efforts are helping or hurting their business. Similarly, KPIs for social media can help you shape the way you reach out to your followers on Facebook, Twitter, and other sites.
If you need help determining or measuring KPIs for your social media efforts, feel free to contact us. Our dedicated social team is more than happy to assist you.