100+ Social Media Statistics That Reveal the Future of Social Media
Looking for some relevant social media statistics? We've put together this comprehensive list of statistics about social media for you to browse. From predicted ad spend to Facebook and Instagram, you'll find everything you're looking for when it comes to social media stats. Browse the list now!
Clearly, social media is becoming the go-to marketing channel for businesses worldwide. Whether you're looking to demonstrate the value of social media to decision-makers or investigate upcoming trends on social media platforms like Facebook and LinkedIn, this compilation of social media statistics is here to help.
Explore these 133 social media stats now and get a sneak peek at the future of social media!
7 social media statistics for the current state of social media
Social media continues to show extraordinary growth. Smartphones power this growth, offering users across the world access to social media apps for Facebook, Twitter, Instagram, and more. Already, analysts predict that more people will have smartphones than running water or electricity.
Learn more about the current state of social media with these seven social media statistics:
9 business social media marketing statistics
Once upon a time, only 28% of businesses used social media. Now, more than 91% of companies do. These social media statistics emphasize the growth of social media, as well as the potential that organizations now see in this online marketing channel.
Check out the following 9 social media statistics for businesses for more insight:
30 social media stats for how consumers use social media
For more than a decade, people have used social media — and they've used it a lot. Analysts predict that the average user will spend five years of their life on social media, as you can see in the graphic from Mediakix below. How that person will spend their time, however, will depend on how they use social media.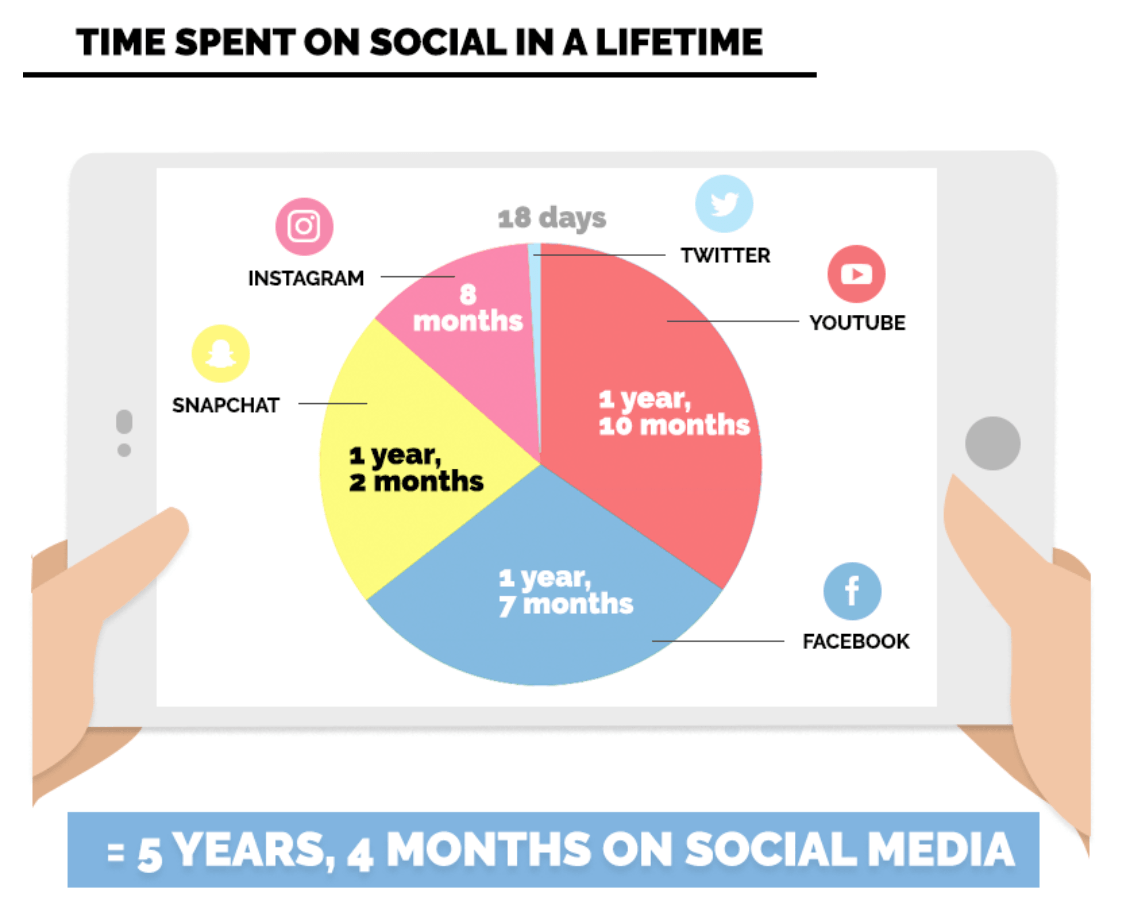 Keep reading and browse these 30 statistics about social media to learn more:
74% of people use social media when making a purchasing decision.
Make their decision easy with a stellar social media presence. See how your brand can level up by requesting a no-obligation proposal today.
One of our experts will be in touch within 24 hours!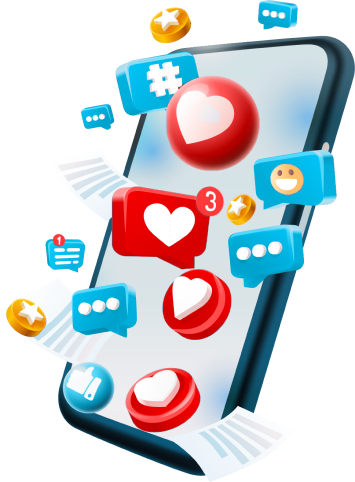 14 Facebook social media statistics for businesses
Facebook is the biggest social media platform, with more than two billion monthly users. Its popularity (and dominance) is one reason why most companies make Facebook a focal point in their social media marketing and advertising campaigns. Learn more about why Facebook dominates with these 14 Facebook social media stats for your business: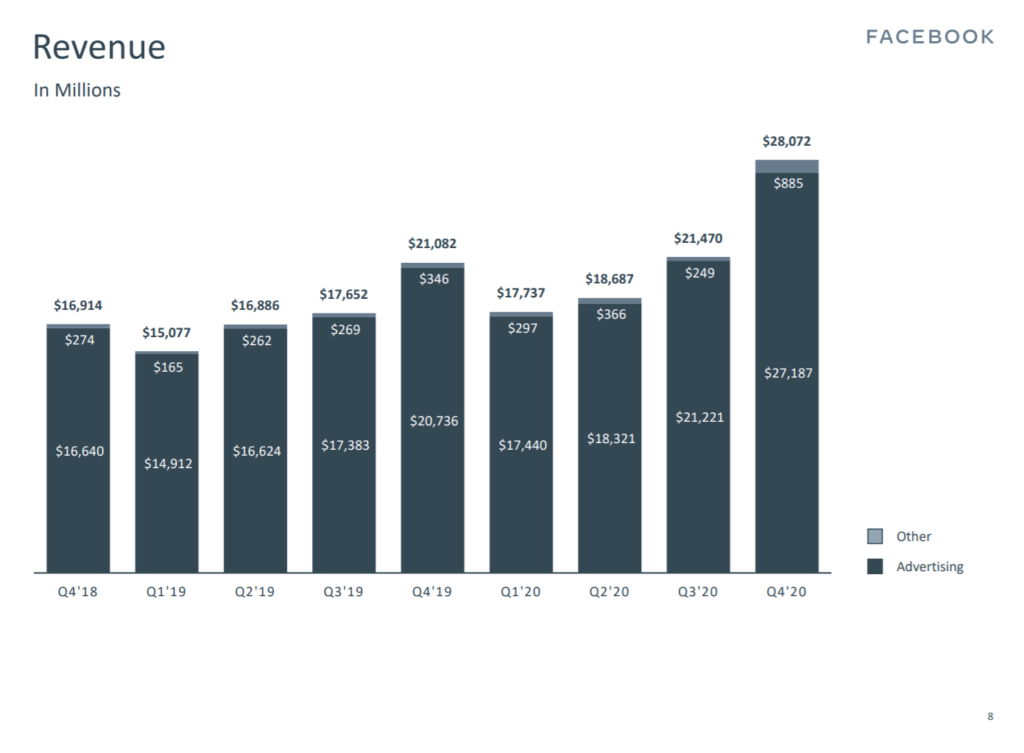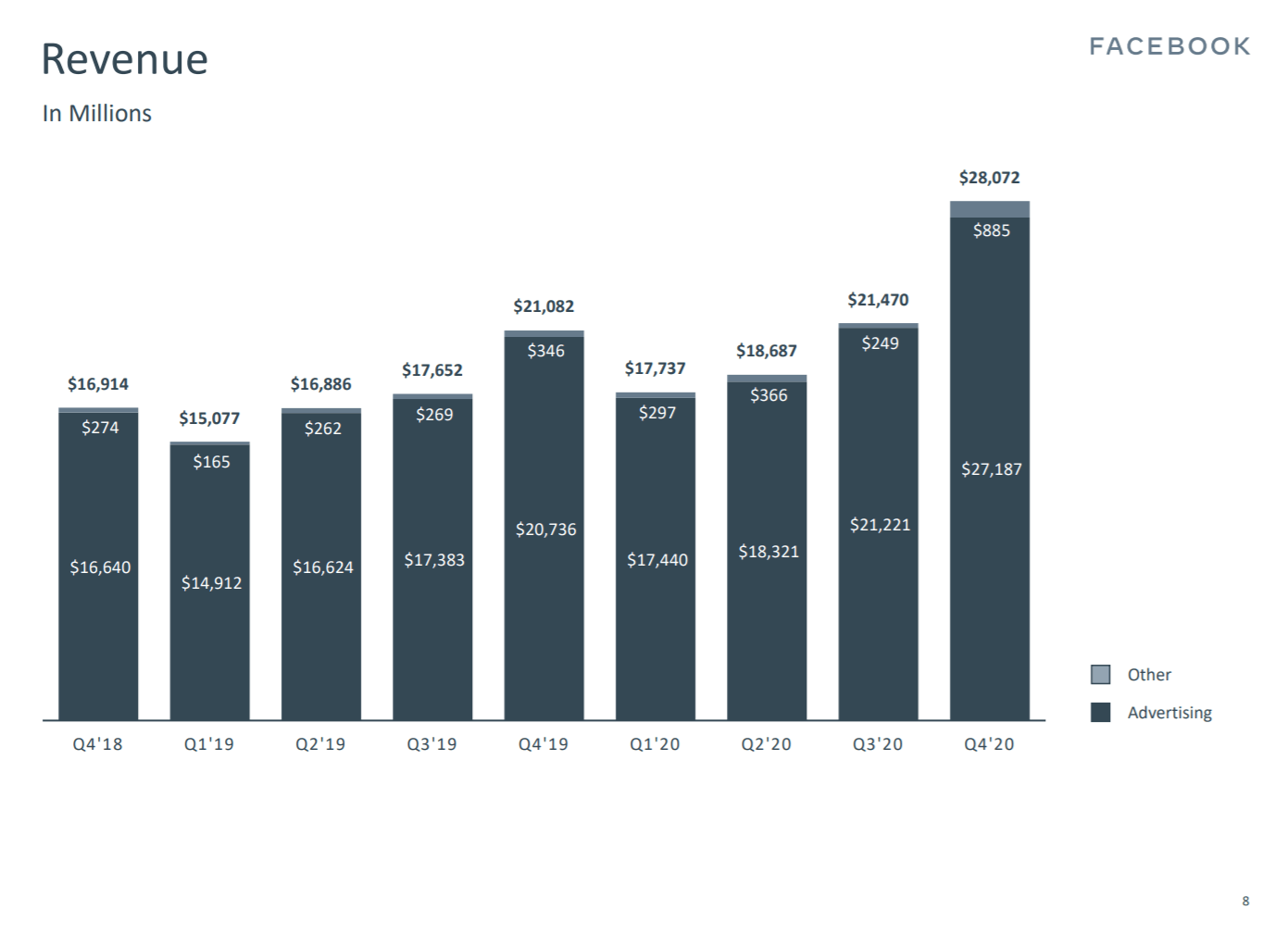 17 Instagram social media statistics for businesses
Instagram is another top social media network with more than one billion monthly users.

With its photo, video, and shopping options, it's a trusted social media platform for ecommerce and retail companies, though other businesses can use it with success too. Get insight into the future of social media's leading platform with these 17 social media statistics for Instagram:
13 Twitter social media statistics for businesses
Twitter may feature a smaller user base than Facebook and Instagram, but it's a useful social media network for specific industries and target audiences. Even if you decide not to use Twitter, it's helpful to review the future of this social media platform's features, audience, and potential. Learn more about Twitter with the following 13 social media stats:
16 YouTube social media statistics for businesses
YouTube is the leading video-based social media network. People watch one billion hours of YouTube content each day, taking advantage of the platform to research products, discover brands, and entertain themselves.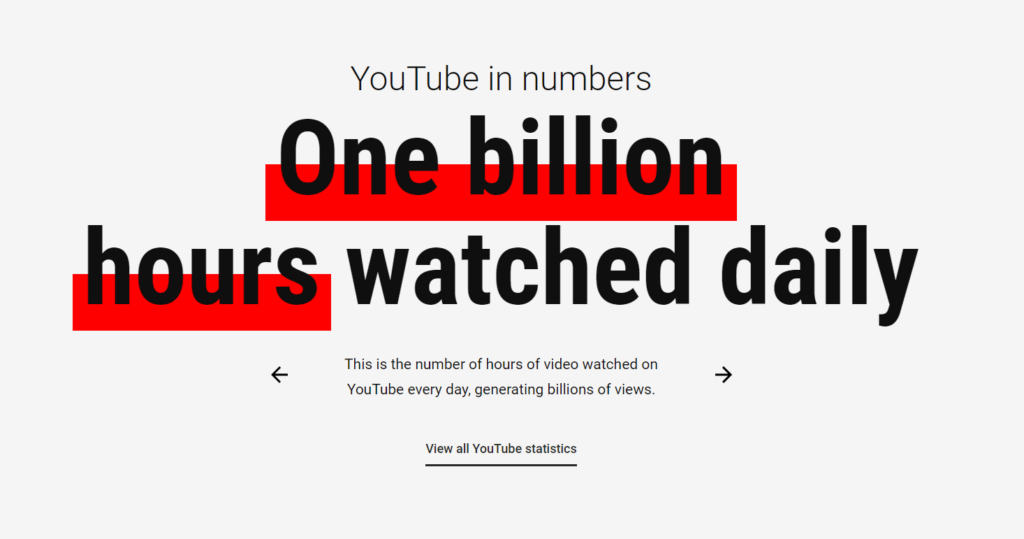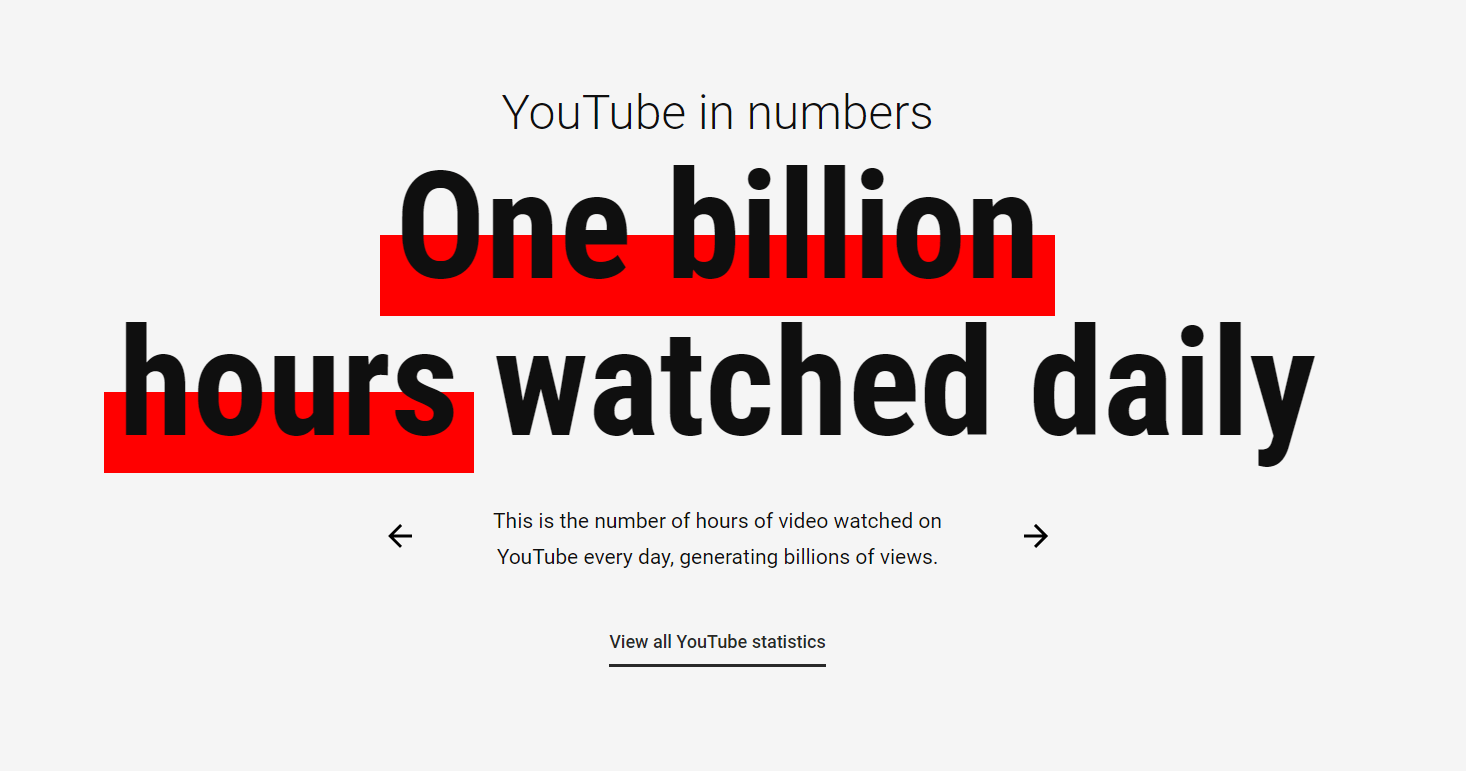 Discover why YouTube deserves your company's attention with these 16 social media stats:
11 Pinterest social media statistics for businesses
Pinterest is a go-to channel for brands looking to reach women. Women make up more than 40% of the network's more than 300 million users. Not to mention, almost 50% of Pinterest's users use the platform to find and shop for products.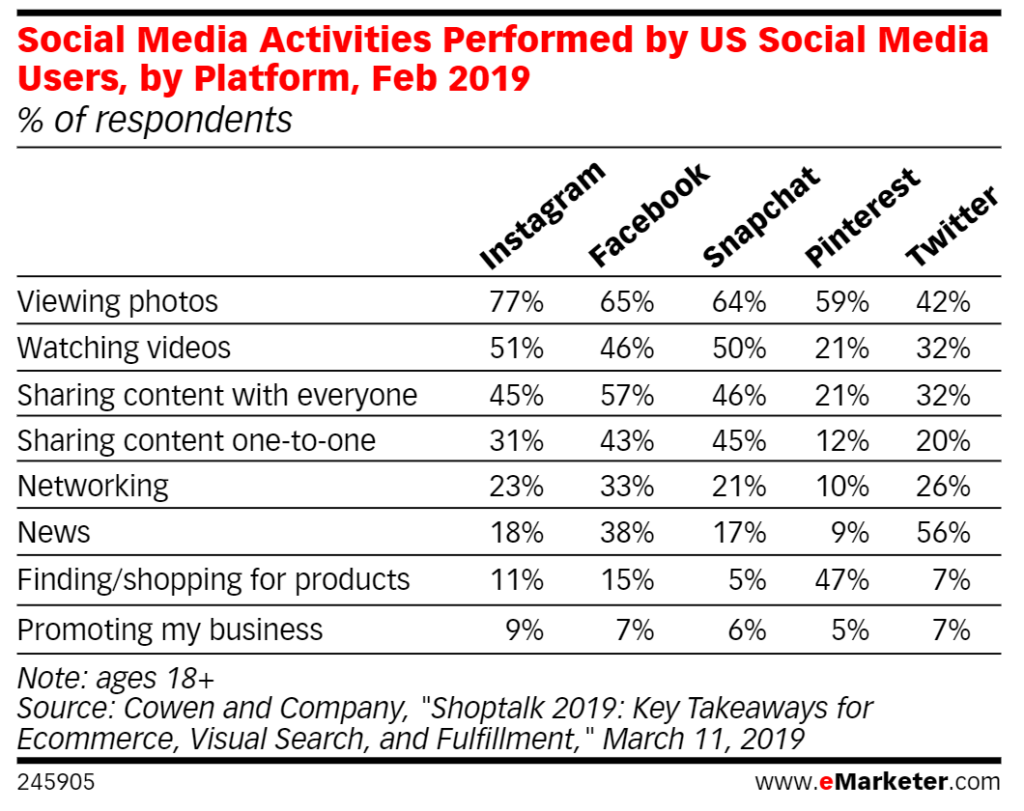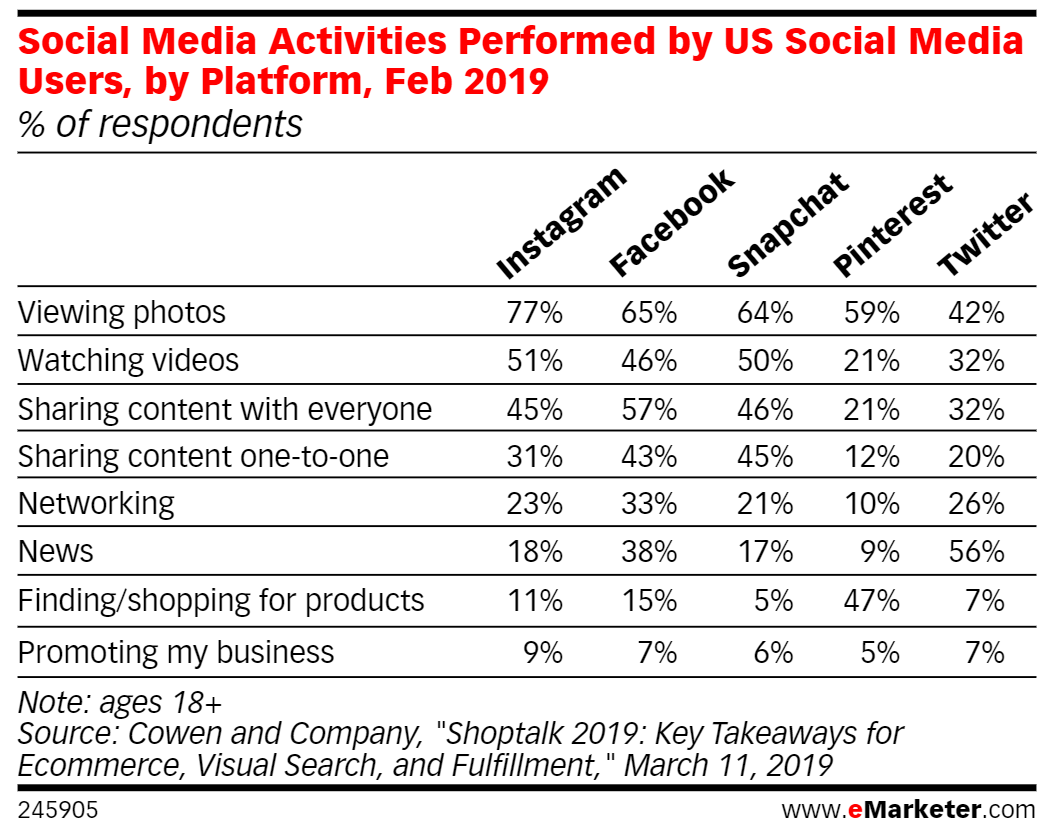 Learn more about Pinterest's value with the following social media statistics for businesses:
12 LinkedIn social media statistics for businesses
LinkedIn offers companies looking to recruit, as well as educate business buyers, a reputable platform. With 200 million people using the social media network each month, it's worth considering LinkedIn for your social media strategy. Get additional insight into LinkedIn's potential with these 12 social media marketing statistics:
8 Snapchat social media statistics for businesses
Snapchat has taken the world by storm, and is widely loved by more than 293 million users. The platform allows you to message your friends, send photos, use AR, play games, and so much more. Check out these 8 Snapchat social media statistics for business:
7 TikTok social media statistics for businesses
TikTok has gone viral, and users can't get enough. With over $4.6 billion in revenue in 2021 alone, the growth of TikTok shows no signs of slowing down. Check out these 7 TikTok statistics for businesses:
Not happy with your social media engagement?
We've got just the blog post for you.
Read the Blog Post & Watch the Video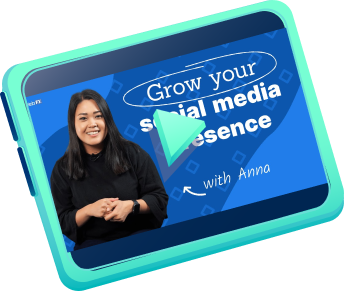 Get your social media marketing strategy ready with WebFX
The future of social media is clear: It's not going anywhere. Platforms like Facebook, Instagram, Twitter, Pinterest, and LinkedIn offer businesses like yours a new and reliable channel for reaching your audience. Whether you're looking to build brand awareness, improve client retention, or increase sales, statistics about social media can help you better understand each platform — and help you determine where to spend your marketing budget.
If you need help getting started with the various types of social media, WebFX can help. With our custom strategies, as well as social media marketing and advertising plans, we can build a competitive campaign for your business. Plus, we'll take care of everything for you, providing you with a dedicated account manager experienced in social media.
We hope you have a better grasp on the usage, popularity, and target audiences of each social media platform with our social media statistics!
Contact us online or call us at 888-601-5359 to learn more today!