Did you know that 59% of people say that emails influence their purchasing decisions? Or that the average person spends five hours a day on their mobile phone?
With these statistics, you might start looking at SMS vs. email marketing to figure out which is the right fit for your business. And if that's the case, we've got all the answers you need on this page!
Keep reading for an in-depth analysis of email vs. SMS marketing to help you decide which strategy will drive the best results for your business!
And don't forget to sign up for our newsletter, Revenue Weekly! You'll join over 200,000 other marketers who get revenue-driving SMS and email marketing advice sent straight to their inbox for free!
What is the difference between SMS and email marketing?
So, what is the difference between SMS and email marketing? Let's define each term below:
What is SMS marketing?
SMS marketing, sometimes called text marketing, is the process of sending text messages to users to promote your products and services. Your audience will opt-in or subscribe to receive your promotional text messages.
What is email marketing?
Email marketing uses email to send marketing messages directly to your audience's inboxes. Users can opt-in to receive your email newsletters, exclusive discounts, product updates, and more. You can also send emails to your audience once they make a purchase.
Comparing SMS vs. email marketing
When comparing email vs. SMS marketing, there are several factors and metrics to consider. Check out our comparison between SMS and email marketing below:
1. Open rate
When deciding which strategy is the best fit for your business, it's helpful to look at how likely users are to open your marketing messages on each channel.
SMS marketing
SMS marketing weighs in with an impressive 98% average open rate. This high open rate is because text messages are instantly sent to your audience's phone, which creates a sense of urgency to open the message.
Think of it like this: If a friend sends you a text message, you see the notification and are likely to open it immediately. The same concept applies to sending SMS promotions.
Additionally, users don't need to open any apps or log in to a platform to see your promotions. There are tons of text marketing platforms available online to help you kickstart your sms marketing campaign.
Email marketing
Email marketing has an average open rate of 21%. While this number might seem extremely low compared to SMS marketing, it's essential to keep in mind that you can improve your open rate by sending targeted, personalized emails.
For example, personalization improves email open rates by 41%, and adding an emoji in your subject line boosts your open rate by 56%.
2. Click-through rate (CTR)
Your CTR tells you how many users clicked on a link in your email or text. Let's look at how this metric differs for text marketing vs. email marketing.
SMS marketing
SMS marketing has an average CTR of 6.1%. Text messages have a higher CTR than emails because they are short and usually only contain one link for the user to click.
Email marketing
The average email CTR is 2.6%. Email marketing likely has a slightly lower CTR than SMS marketing because emails are often long and contain more information than texts. As a result, users might lose interest and back out of the email before clicking on anything.
3. Deliverability
How you deliver your marketing messages can also differ between these two strategies.
SMS marketing
Users must opt-in to receive SMS communications from your brand.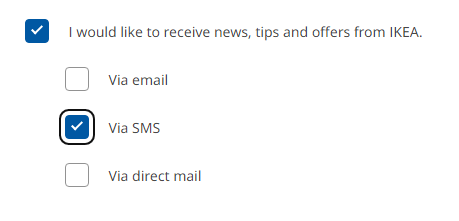 As a result, users who willingly opt-in for your texts are usually more engaged and eager to receive text messages, resulting in higher CTRs and conversion rates.
Email marketing
Users must also willingly give their email addresses to your company to receive your emails. However, in contrast to text marketing, users can provide you with their email addresses in various ways.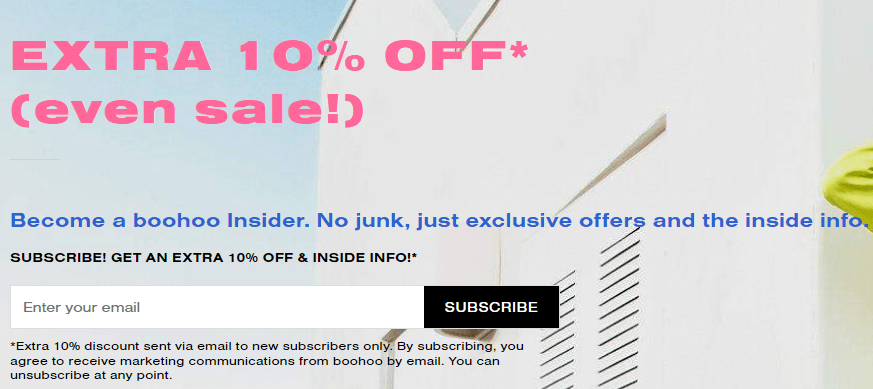 For example, they might give their email to make a purchase, sign up for your newsletter, request a free guide, or book a meeting.
Once you have their email address, you can start sending more emails to your audience to nurture your leads and drive them toward conversion.
4. Cost
When deciding whether to invest in SMS marketing or email marketing, you need to know how each strategy will fit into your marketing budget.
Let's explore the costs of each strategy below:
SMS marketing
The cost of SMS marketing varies depending on the number of text messages you send and the location of your recipients. You can generally expect to pay between $0.01 and $0.05 per text message.
Email marketing
On average, you can expect to pay $9 – $1000 per month on your email marketing campaign. The price you pay for your emails depends on your platform or whether you decide to work with an experienced email marketing agency.
When should you use SMS vs. email marketing?
Whether you choose email vs. SMS marketing depends on your business goals.
Let's explore when you should use email and SMS marketing below:
When to use email marketing
Sending emails is one of the best ways to send customized and personalized messages to your audience.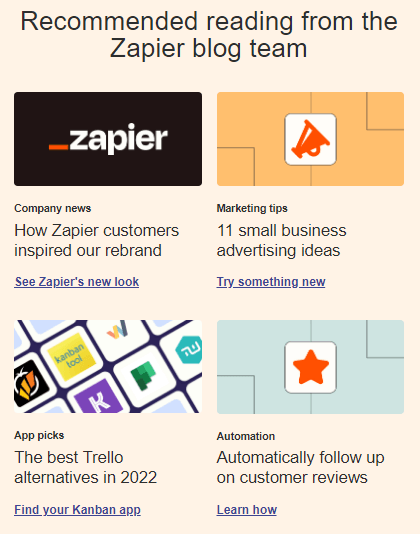 You can use email marketing to:
Promote multiple products or services
Send product and service recommendations based on a user's past purchases
Share business updates
Promote your custom content, like blog posts and videos
Send shipping and delivery updates
And more
When to use SMS marketing
On the other hand, SMS marketing is an excellent way to send time-sensitive messages that encourage your audience to act immediately. Your texts often focus on one call to action (CTA) for users to complete.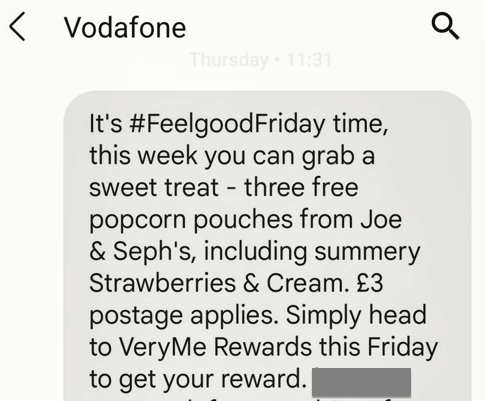 You can use text marketing to:
Promote a single product or service
Answer customer questions
Ask for reviews
Offer exclusive discounts and deals
Ask for users to sign up for your loyalty program
And more
What are the advantages of SMS vs. email marketing?
So, what are the benefits of email vs. SMS marketing? Let's dive into how each strategy can help your business drive more sales and revenue:
Advantages of email marketing
There are several benefits of email marketing, such as:
Email marketing is an excellent strategy to invest in if you want to send targeted, personalized marketing messages to your audience that boosts your conversions and revenue.
Advantages of SMS marketing
Here are three significant benefits of SMS marketing:
People regularly use their phones: Users typically spend five hours per day on their smartphones. When you send marketing messages through SMS, you can reach these users where they spend most of their time.
SMS marketing is direct: When you send a text to your audience, they don't need to open an app or log into their inbox to see your promotions. Instead, they'll receive an alert and pop-up notification on their phone right away.
SMS marketing encourages users to act immediately: Text messages are short and focus on getting users to complete one task. Your message will clearly outline what you want your audience to do, whether that's visiting your website or signing up for a loyalty program, which encourages them to act faster.
Sending promotional text messages is one of the best ways to reach your audience immediately on a device they likely have on-hand all the time.
SMS vs. email marketing: Which drives better results in 2023?
So, what's the bottom line when it comes to email vs. SMS marketing? Which strategy you choose to invest in will likely depend on several factors, like your business goals and marketing budget.
If you want a fast, affordable option to reach your audience immediately and drive quick conversions, SMS could be the perfect option for you.
If you want to develop a more in-depth campaign that enables you to send multiple types of content and personalized messages, email marketing is a must.
Although, if you want to drive the best results for your business, we recommend you invest in both strategies. By using SMS and email together, you can:
Expand your reach
Nurture more leads
Drive more sales and conversions
Earn more revenue
Plus, SMS and email marketing complement each other. For example, you can send your audience a text and email to notify them of a new product or service. As a result, you can keep your brand at the forefront of their mind on multiple channels and platforms.
Our digital marketing campaigns impact the metrics that improve your bottom line.
See More Results

WebFX has driven the following results for clients:

$3 billion
In client revenue

7.8 million
Leads for our clients

5.2 million
Client phone calls
Drive more revenue with personalized SMS and email campaigns from WebFX
Why choose between text marketing vs. email marketing when you can have both? At WebFX, we offer personalized mobile advertising and email marketing services to help you reach your audience and encourage them to convert.
We'll develop, implement, and manage a mobile marketing strategy and email campaign tailored to your company's unique needs and goals to help you drive the best results.
Ready to join the agency behind over $3 billion in revenue? Chat with us today by calling 888-601-5359 or contact us online to learn more about how we can help your business grow!
How is your website's SEO?
Use our free tool to get your score calculated in under 60 seconds.
WebFX Careers
Join our mission to provide industry-leading digital marketing services to businesses around the globe - all while building your personal knowledge and growing as an individual.