Benji is looking to increase sales for his business. He already focuses a lot of his time and effort on obtaining new customers — now he's focused on how he can get more from customers. But how can he get his customers to spend more?
The answer: Increase average order value (AOV). If you're like Benji, you're probably looking for a way to get more from your customers. Increasing your average order value is key to helping you increase sales from your audience.
On this page, we'll provide you with answers to all your burning questions, including:
Average order value definition
What is average order value? Average order value is the average amount customers spend when placing an order with your business. When you know the average value, you can better understand how customers shop on your site and which products need more promotion to boost sales for your business.
What does AOV tell you?
AOV is a critical metric that helps you get into your shoppers' minds and understand how they browse on your site.
Here's an example that explains how you get insight.
Let's say you sell decorative bowls. The bowls are priced at $10, $21, and $40. When you look at your average order value, you see it's $13. Because your AOV is on the lower end, you can conclude that people are generally buying the bowls on the lower end of the price spectrum and only buying one.
This insight is extremely valuable for helping you understand how your audience shops on your site. When you see that people are buying the cheaper products, you can refocus your marketing efforts to get people to buy your higher-priced bowls or double-down on marketing your lower-priced ones. AOV provides you with insight on what's selling and what's not, so you can market your products better and increase sales for your business.
Why is AOV important?
AOV is a critical metric for helping you understand the effectiveness of your marketing efforts.
It can help you determine which products you market successfully to your audience and where you can improve your efforts.
If you look back at the example we shared above, you can understand how your customers shop on your site and discover that they're not spending as much as you hope. When you have this knowledge, you can revamp your shopping experience to encourage adding more items to the cart, which leads to an increase in sales and revenue.
How to calculate average order value
Now that we've covered average order value's definition, it's time to look at how to calculate average order value. If you want to know your company's average order value, just follow this formula:
Revenue/Number of Orders = AOV
For example, let's say your sales for the month are $50,000. You had 1000 orders. If you plug that information into the formula, it looks like this: $50,000/1000=$50 In this example, your average order is $50. You want your AOV to be higher, as it means that customers are spending more on average.
7 tips for improving your AOV
Now that you know the average order value definition and how to calculate average order value, it's time to look at some tips for improving your AOV. If you find that your AOV isn't where you'd like, don't worry! There are tactics you can use to help your business increase sales.
Here are seven tips to improve your average order value:
1. Cross-selling
First on our list of tips for improving AOV is to try cross-selling. Cross-selling involves selling products related to a product your customer added to their cart. For example, if someone puts a pair of shoes in their cart, you can cross-sell them by showing them socks, shoelaces, or shoe polish.
Likewise, if someone puts a winter coat in their cart, you can cross-sell gloves, hats, and scarves. This strategy helps you get customers interested in other products that can help enhance their experience with the first product they put in their cart. As a result, you can increase your AOV.
2. Product recommendations
Another way to increase your average order value is to make product recommendations. This strategy is excellent to get prospects to consider purchasing a product they viewed previously or other products similar to the ones they viewed. In this example from Adidas, you can see the retailer recommends products related to what's in the user's cart and their browsing habits.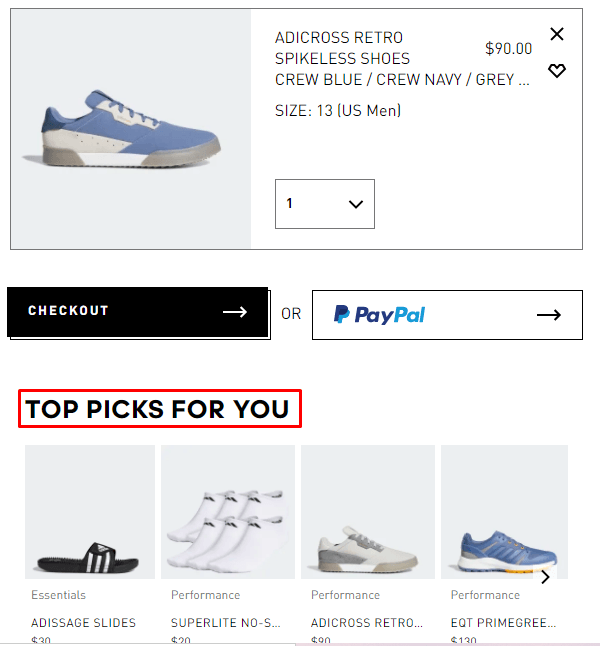 It's a great strategy to get users to consider these products one more time before checkout and increase the amount spent.
3. Upselling
Next on our list of tips for improving AOV is to upsell customers. Upselling involves getting customers to buy more of the same or similar product. You can upsell people by merely offering sales like "Buy one get one half off" or "buy one get the second one for $10." These sales encourage people to add more to their cart because they can get more at a discount.
In this example from Target, they offer a BOGO 50% on their puzzles.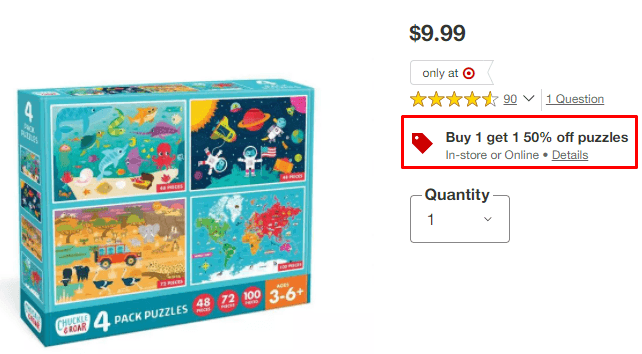 If someone were already purchasing a puzzle online, this discount could convince them to buy another puzzle solely because they could get it for half the price.
4. Volume discounts
Another way to increase average order value is to do volume discounts. With volume discounts, you save money as you buy more. When you want people to buy multiple products, this type of offer is typically used.
You often see this tactic with grocery stores, where they offer deals like "5/$10" or "$4 each when you buy three or more."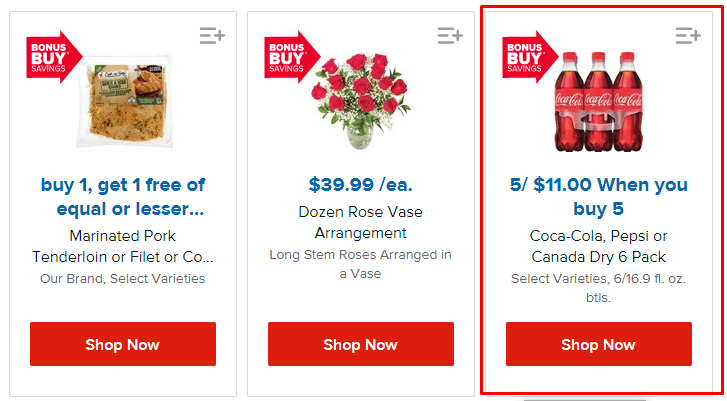 Volume discounts are a great way to encourage shoppers to buy more, so they can save more. This tactic typically works best on items people are likely to buy in bulk, so keep that in mind when you use this strategy.
5. Coupons
Next on our list of tips for improving AOV is to use coupons. Coupons are a great way to get people to spend more when shopping. For example, you may offer shoppers $10 off their order of $50 or more.
It encourages them to hit the $50 threshold and spend more with your company. Old Navy is a prime example of this strategy with their Super Cash program.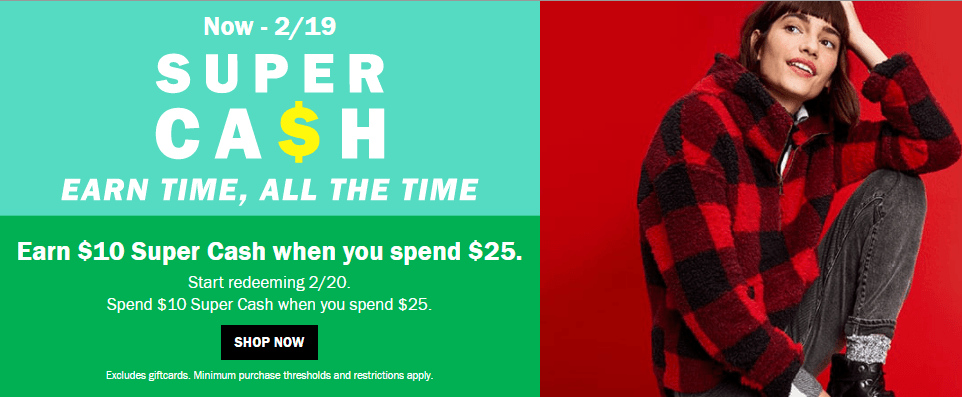 They have a designated period where anyone who shops at their store can earn Super Cash to use later.
The amount of Super Cash you can get depends upon how much you spend, with the discount starting at $10 off a $25 purchase.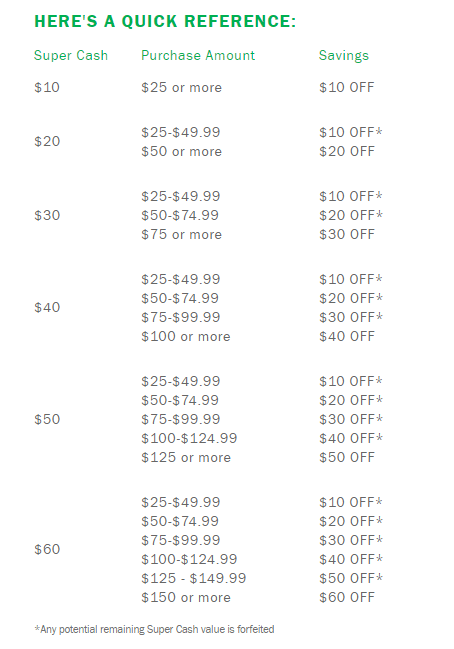 Not only does it encourage people to shop with them again, but it also encourages shoppers to spend more money if they have a bigger Super Cash discount. Coupons are an excellent strategy for increasing AOV because they encourage shoppers to spend more to get a discount.
6. Free shipping
Another great strategy to increase average order value is to offer free shipping for spending a certain amount. Paying for shipping can often deter people from completing their order — 53% of people abandon their orders due to extra costs like shipping. Offering free shipping can change that tune.
Chewy, for example, offers free shipping for orders over $49.
This setup encourages people to spend more, so they can reach the free shipping threshold. You can take a similar approach with your offers to help increase your AOV.
7. Test your shopping experience
To wrap up our list of tips for improving AOV, let's talk about something that doesn't involve making a specific sale or discount offers: testing. By testing the shopping experience, you can help improve it, leading to an increase in AOV. A/B testing is a great way to help you test different elements on your site to improve the user experience.
You want to test all parts of the shopping experience, from browsing your product pages to completing the checkout. You can test elements like:
Images used on your pages
Text placement
Required text forms
By refining the shopping experience, you can encourage more people to continue shopping on your site and add more to their cart.
Our digital marketing campaigns impact the metrics that improve your bottom line.
See More Results

WebFX has driven the following results for clients:

$3 billion
In client revenue

7.8 million
Leads for our clients

5.2 million
Client phone calls
Start increasing your average order value today
Now that you have all the information you need about AOV, it's time to start improving it! But if you feel overwhelmed trying to figure out your AOV and improve it, WebFX is here to help. We have a team of over 500 marketing experts that can help you optimize your shopping experience to increase your AOV.
With our ecommerce marketing services, we can help you sell more products and grow your business revenue. We've driven over $3 billion in revenue for our clients in the past five years, so you can feel confident we'll drive results for you, too. Ready to increase your average order value?
Contact us online or call us today at 888-601-5359 to speak with a strategist!
How is your website's SEO?
Use our free tool to get your score calculated in under 60 seconds.
Get posts by email
Join 200,000 marketing managers and subscribe to Revenue Weekly!
"*" indicates required fields
WebFX Careers
Join our mission to provide industry-leading digital marketing services to businesses around the globe - all while building your personal knowledge and growing as an individual.