What Is Digital Marketing ROI? (And How to Measure Yours)
Digital marketing ROI is a metric that measures a digital marketing campaign's return on investment (ROI) — or how much profit your digital marketing efforts generated. Keep reading to learn more about ROI in digital marketing, including how to measure and improve yours!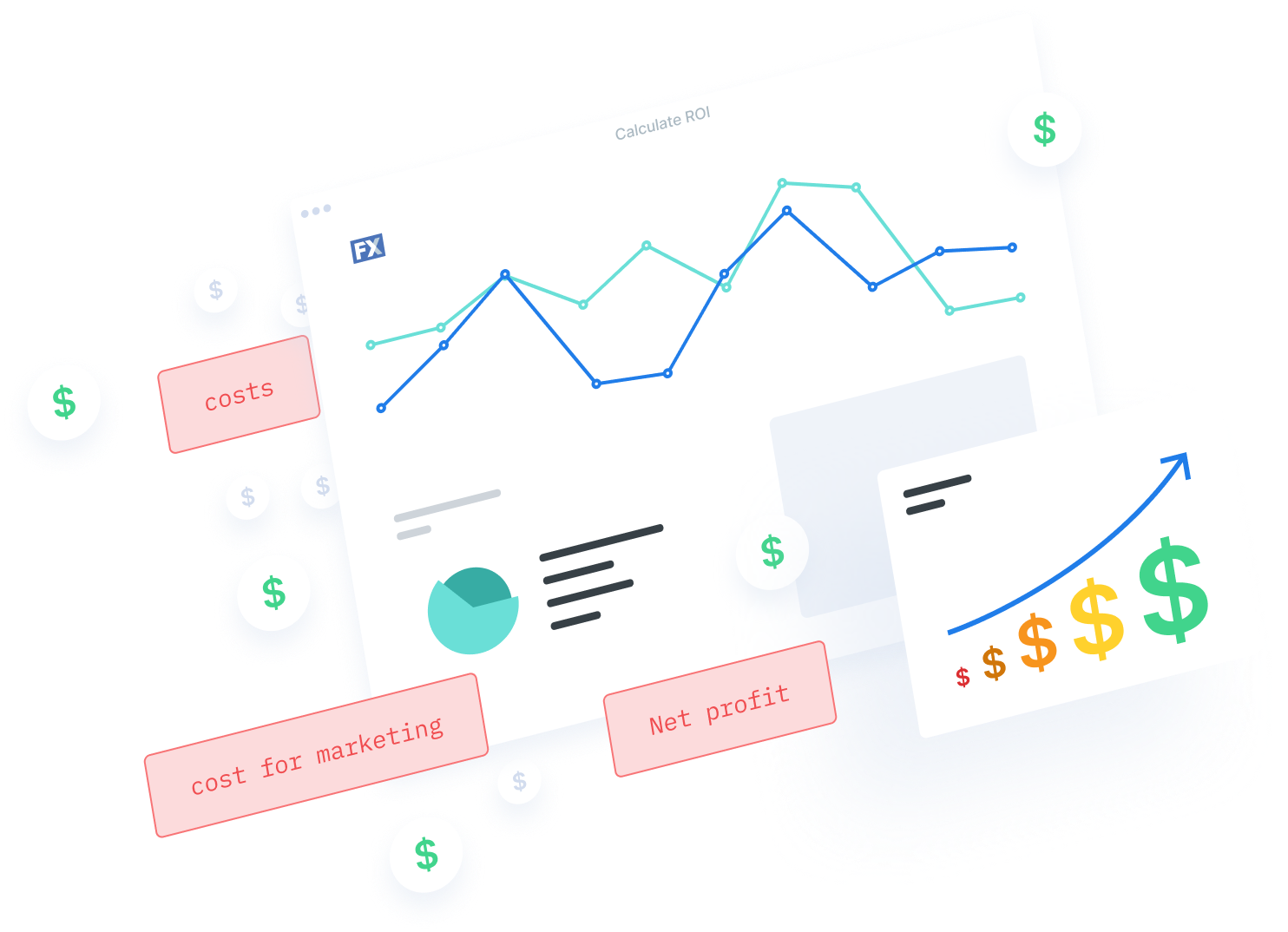 What is ROI in digital marketing?
Your digital marketing's ROI is a measurement of your online marketing campaign's profits or losses, which you calculate with the following formula: (net profit / total digital marketing costs) x 100. Measuring your online marketing ROI helps you determine the effectiveness of your strategies.
Why measure ROI in digital marketing?
Measuring your Internet marketing ROI is important because it tells you what's working and what's not. If you don't measure your ROI, you won't know if your campaigns meet your expectations or even return positive results. This lack of measurement can result in lackluster results and wasted marketing dollars.
If you measure your digital marketing ROI, on the other hand, you'll be able to refine your campaigns based on your measurements. For example, if your PPC ads perform much better than your emails, you might decide to focus more on PPC or make improvements to your email campaigns.
Measuring ROI is also crucial for proving your digital marketing campaigns' success, which helps you secure more funding for marketing.
How to use Google Analytics and other ROI tracking tools
Online marketing ROI tracking tools have lots of capabilities that can help you evaluate and improve your marketing campaigns. Here are five tips to help you use these tools to their full ROI tracking potential.
1. Create custom goals in Google Analytics
2. Account for multiple touchpoints
3. Invest in call tracking software
4. Set up UTM parameters to track campaigns
5. Build dashboards to track strategy performance
Ready to Grow? Get your FREE Quote Today!
"We measure our success by how much we WOW our clients."

Bill Craig
WebFX President
How to measure digital marketing ROI for 5 strategies
With traditional marketing strategies, you pay to reach a broad audience, whether that's the viewers of a TV show, the subscribers of a magazine, or the residents of a particular postal code. It can be challenging to measure the effectiveness of these strategies since you can't directly track who takes action after seeing an advertisement.
On the other hand, online marketing allows you to use tools like Google Analytics and MarketingCloudFX, which let you monitor, measure, and improve nearly every aspect of your campaigns.
Let's take a look at some high-yield Internet marketing strategies and how to measure the digital marketing ROI of each:
1. PPC advertising
2. SEO
3. Content marketing
4. Email marketing
5. Social media marketing
What's a good digital marketing ROI?
In general, an Internet marketing ROI ratio of 5:1 is considered good for most businesses, with 10:1 being excellent. These are general guidelines, and your company's ROI goals will vary depending on numerous factors.
What makes a good marketing ROI for your company depends, in part, on how much it costs you to produce or acquire your products. For most companies, you'll need a marketing ROI of more than 2:1 to cover the costs of both your marketing and producing the goods you sell.
Companies with higher margins — the costs of producing goods compared to your sales price — don't need as high of a marketing ROI ratio to break even or return a profit.