If you plan to work with a digital marketing agency, pay attention to the reports they offer. Whether you're already working with them or want to start, look into their reporting techniques.
Marketing agency reports help you stay updated on how your campaigns and strategies perform. You'll know what's driving leads and conversions and where strategies are falling short. Working with your agency, you can develop a plan to keep improving.
As a digital marketing agency, WebFX will help you manage your campaigns and provide reports when you need them.
If you're ready to start now, please get in touch with our strategists today for a free quote! You can also continue reading to learn more about marketing agency reports and how they benefit your business.
Our digital marketing campaigns impact the metrics that improve your bottom line.
See More Results

WebFX has driven the following results for clients:

$3 billion
In client revenue

7.8 million
Leads for our clients

5.2 million
Client phone calls
What are marketing agency reports?
Marketing agency reports demonstrate results. Potential clients want to see that their chosen marketing agency is more than talk, so it's essential to highlight real results through a report.
If you're looking for a digital marketing company to help expand your reach, you want to know that you're putting your money in the hands of people you can trust. Finding a business that releases marketing reports will help you do that.
Why are marketing agency reports important?
If you're a client, you want to see proof that your marketing partner is doing what they said they would. Taking someone's word for what they will do is fun and games until they don't live up to the hype.
You'll want to ensure any agency you work with offers full digital marketing reports so you can see for yourself how they are helping you thrive.
The reports help inform decision-making between you and your marketing agency. For example, your performance trends can help you decide if your search engine optimization (SEO) strategy or social media presence is improving with your current strategies.
Insights you'll gain from marketing agency reports include:
Analysis of audience behavior
Campaign performance
5 types of marketing agency reports
Marketing reports from your agency can include several key metrics, ranging from campaign performance to analytics and SEO.
We'll go over the distinct types of marketing agency reports you'll likely see in more detail below:
1. SEO performance report
SEO performance is a key element of any digital marketing strategy. The goal is to rank better to get more website visitors and, ultimately, more conversions.
The agency should include information about how your SEO performance changes with your latest campaigns and projects.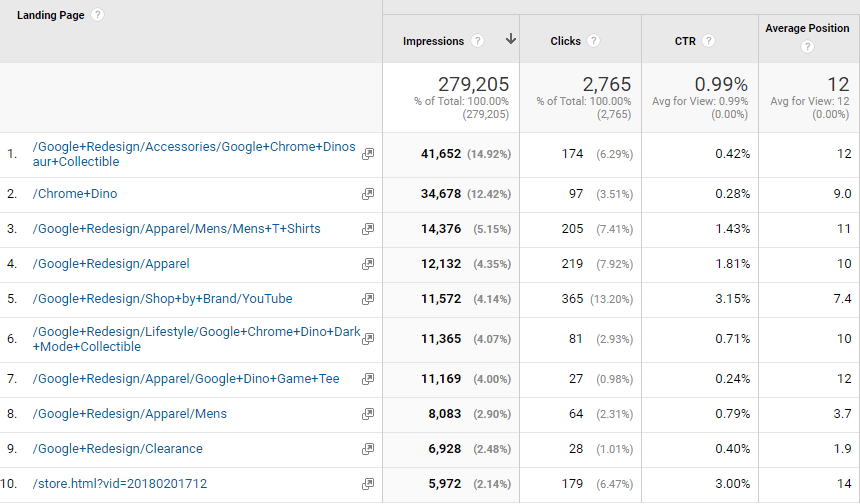 You should see data points on:
Your organic traffic
Your keyword optimization and rankings
Your website's mobile-friendliness
The amount of time users spend on your pages
Your internal linking strategy
The number of conversions
2. Web analytics reporting
Web analytics can often go hand-in-hand with SEO. Both focus on how your website is performing online.
However, with web analytics, you're not looking at this metric through how it affects your search engine performance. Instead, you're focusing on the website itself, such as user behavior and traffic.
Some data points in this report will be the same as the ones you see for SEO. However, this information is still worth looking into because you want comprehensive reporting from your marketing agency.

Information included in web analytics reports includes:
The number of people who've visited your website over time
How long visitors stay on your website
The bounce rate
How many pages users explore
3. Social media report
Social media reporting is essential if you're running campaigns or having your marketing agency help with social media management. You want to see that your investment is paying off more than anything else! Are more people engaging with your brand? Have you gone viral?
Your social media report will let you know. Data available in these reports include:
The number of impressions and reach of your posts
Engagement rates
Likes and follower counts
Which posts are performing the best
You'll see this information for each channel you run. If your agency runs your Facebook, Twitter, and Instagram, expect to see this information for each one.
4. Email marketing campaign report
Many businesses use marketing agencies to help run their email campaigns. Whether you're promoting your products, sending newsletters, or automating sign-up confirmation emails, you want to see how your customers respond to your emails.
With an email campaign report, you'll get insights into:
The number of emails sent
Your email click rates
Your email open rates
The campaign's performance
5. Pay-per-click (PPC) campaign report
If you're paying for PPC ads, you want to know they're worth your investment — otherwise, what's the point? If your agency manages your PPC campaigns, ensure they provide insights into the ad performance.

You might see these metrics in your PPC report:
What are the benefits of marketing agency reports?
As you've likely noticed, reports on your digital marketing campaigns can provide several benefits. The information provided is useful for helping you understand what methods are working, allowing you to trust that your agency will continue helping you succeed.
Other benefits of marketing agency reports include:
Determining where your leads are in the buying journey
Making better marketing decisions
Figuring out which channels and strategies are driving leads
Showing which campaigns are driving conversions
Improving communication between you and your marketing agency
These reports are helpful to both you and your agency. Reports from a digital marketing agency are often broken down into the above categories, making them easier to digest.
However, you might also receive a comprehensive overview report covering a little of everything. To ensure an effective strategy, you'll want to look for the key metrics for your marketing campaigns (or ask about them if they aren't present!).
Measuring the metrics that affect your bottom line.
Are you interested in custom reporting that is specific to your unique business needs? Powered by MarketingCloudFX, WebFX creates custom reports based on the metrics that matter most to your company.
Leads

Transactions

Calls

Revenue
Learn More

Get actionable and customized marketing agency reports from WebFX
We understand the importance of providing insights into your digital marketing strategies. With our proprietary software, MarketingCloudFX, and our do-it-for-me digital marketing services, you'll receive periodic reports with valuable data on your campaigns.
Let our team help yours succeed. Whether you need SEO services, PPC management, social media advertising, or any other digital marketing strategy, our team will help you reach your goals and keep you informed during the process.
Please contact us online today or call 888-601-5359 to get started!
WebFX Careers
Join our mission to provide industry-leading digital marketing services to businesses around the globe - all while building your personal knowledge and growing as an individual.