5 Tips for Reducing Cost Per Conversion
Pay-per-click (PPC) ads are a great way to reach new customers while retaining full control over your marketing budget. Using platforms like Google Ads, you can target your ads to specific users based on keywords and tailor the copy directly to them.
With this level of precision, you can achieve a much higher ROI than you would with any traditional marketing method. And with effective PPC campaign management, you can continue to improve that ROI over time.
One of the best ways to do all of this is to monitor your cost per conversion and look for ways to lower it. On this page, you'll learn everything you need to know about cost per conversion, as well as five ways you can improve your business's results with PPC advertising.
To learn more, keep reading, and give us a call at 888-601-5359!
Our digital marketing campaigns impact the metrics that improve your bottom line.
See More Results

WebFX has driven the following results for clients:

$3 billion
In client revenue

7.8 million
Leads for our clients

5.2 million
Client phone calls
What is cost per conversion?
When you run PPC ads, it's easy to see how many clicks your ads have generated, your average cost per click, and your total spend on any given campaign. With conversion tracking in place, you can also see how many of those clicks lead to conversions.
Using this information, you can divide your total spend by the number of conversions to see how much each new lead costs you.
In Google Ads, you can find this number under the "Cost/converted click" column.
In the case of this campaign, the total spend ($55,925.96) divided by the number of resulting conversions (871) equals a cost per conversion of $64.21.
Depending on your industry and the average value of a sale, you can determine whether your cost per conversion is reasonable. If your company sells $20 shirts, a $64.21 CPC would mean a serious loss. But if you're a contractor and sign projects for several thousand dollars, $64 is a negligible amount to pay for a qualified lead.
How can you reduce your cost per conversion?
Regardless of your industry or business model, you should aim for as low of a cost per conversion as possible to keep your PPC budget in check.
1. Pause low-converting keywords
Whether you're new to PPC or a veteran, you should make it a priority to review your keywords on a regular basis. And although there is a wealth of information about each one, you should check first to see which keywords are generating conversions—and which ones aren't.
Once you identify low-converting keywords, look at their total number of clicks. If a keyword has only generated 5 conversions, for example, you may consider pausing it. But if it only received 10 clicks to begin with, that's a 50% conversion rate, meaning that it's definitely worth keeping in your campaign.
On the other hand, if you see a keyword that's generated 1 conversion out of 1,000 clicks, pausing it will probably benefit to your campaign.
2. Review high-converting keywords
After you've paused the keywords that aren't generating results for your business, you'll have more room in your budget to invest in the keywords that are. One of the best ways to do this is by using the "Search terms" tab to learn more about how customers are finding your ads.
This will provide you with a list of all the long-tail keywords that users searched before clicking on your ad and converting. Adding these keywords to your campaign is a great opportunity to target users at an even lower cost.
3. Add negative keywords
Negative keywords prevent you from targeting users who are unlikely to become customers, and every PPC campaign needs to have them. If you don't have any for your campaigns, it's in your best interest to add a few basic negative keywords as soon as possible.
Beyond the basics that every campaign should have, you'll need to consider exactly what you're offering (and what you're not) in order to find the right ones. For example, if your business is an ecommerce store that sells men's clothing, you may choose to exclude users searching for "women's clothing" or certain brand names that you do not carry.
4. Evaluate the best times to show your ads
If your ads are set to run 24/7, you could benefit from digging into the "Dimensions" tab and figuring out when the most conversions on your site occur. You can examine your results by time of day, days of the week, and months of the year.
If you identify days or times when conversions are more likely to occur, you can set your ads to only run during those specific time periods. If your products are seasonal, altering your campaigns by month could also be beneficial.
For clothing retailers, for example, ads for heavy coats are much more likely to be successful during the winter months than spring or summer.
5. Improve your landing pages
What does a visitor see when they click on one of your PPC ads? If you run an ecommerce site, the answer should be a product or category page. If you run a B2B company, the answer should be pages with information about your services or a contact form.
Each of your ads needs to direct users to a landing page that is relevant to their search and your ad copy while telling them the next step they should take to become your customer. If you direct them to your homepage or other irrelevant content, they'll have no way of converting—meaning that your PPC budget will go to waste, even if users had every intention of making a purchase.
We foster and form long-term partnerships so that your business has long-term results.
Over 90% of WebFX clients continue partnering with us into year 2 of their campaign.
Hear from Our Happy Customers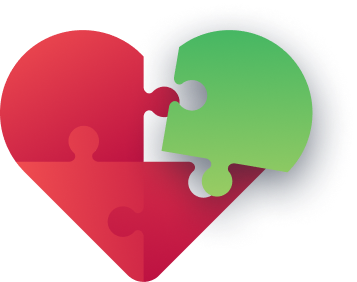 Want to reduce your cost per conversion?
If you're looking to improve your company's PPC campaigns, WebFX can help. We run successful campaigns for hundreds of clients in a variety of industries, and we'd love to do the same for you.
Contact us today to learn more about how our dedicated account managers plan, launch, and manage PPC campaigns for the best possible cost per conversion.