Implementing an effective marketing strategy for your small-to-midsized business (SMB) is essential for growing your company and driving revenue. And nowadays, there are more opportunities than ever to reach your target audience, increase your brand visibility and loyalty, and take your business to new heights.
With so many marketing strategies to choose from, such as search engine optimization (SEO), pay-per-click advertising (PPC), email marketing, and social media management, it can be tricky to juggle them all at once. Luckily, there are plenty of easy-to-use tools at your disposal, and we listed some of the best tools on this page that can help you manage your marketing efforts and boost the success of your business:
Bonus tip: At WebFX, our award-winning team of over 500 experts has the best marketing tools and resources to run and manage your marketing campaigns all in one place. With 25 years and 1.6 million hours of experience, we can help you develop effective marketing strategies that can boost the sales and revenue for your business. Keep reading to learn more!
Our digital marketing campaigns impact the metrics that improve your bottom line.
See More Results

WebFX has driven the following results for clients:

$3 billion
In client revenue

7.8 million
Leads for our clients

5.2 million
Client phone calls
8 best marketing tools for small businesses
Marketing tools are handy for helping you manage your campaigns and free up more time, so you can focus on running your company. They can also help you monitor and track your results, so you can get the best ROI from your marketing efforts. With so many options to choose from, it can be tricky to find the best tools for your company.
To help, we've compiled this list of marketing tools and techniques in 2021 that are perfect for helping you grow your small business.
1. Google Analytics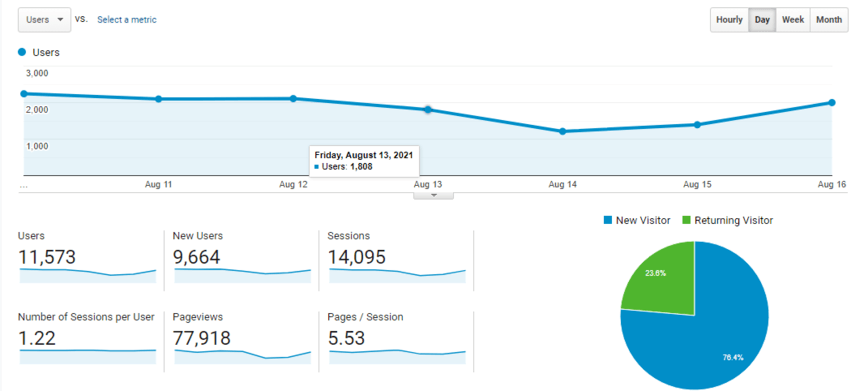 If you're not currently using Google Analytics, you could be missing out on one of the best marketing tools that can give you incredible insights into your online marketing strategies. Google Analytics is a valuable web analysis tool that can help you track the performance and traffic of your website. You can also use this tool to better understand the behaviors of your site and app users, allowing you to use these insights to monitor your marketing campaigns and drive results for your business. With Google Analytics, you can view:
How many users visited your site

The number of new visitors to your site

The amount of time users spend on a page

The bounce rate

User demographics

And more
These are essential statistics about your website and marketing efforts that you don't want to miss out on. Understanding your users is the key to identifying effective marketing campaigns that drove leads to your website, enabling you to refine and optimize your tactics accordingly to generate more leads and conversions.
2. MarketingCloudFX
MarketingCloudFX is the #1 ROI tracking technology platform in the industry, and we're not just saying that because it's our tool. It really is the most effective digital marketing tool that enables you to track your digital marketing performance, view complex analysis, conduct industry research, calculate ROI and more, at your fingertips.
With MarketingCloudFX, you can:
Track how leads arrive at your website

View which campaigns are driving phone calls and sales

Track user activity and behavior on different pages

Reach more customers with creative campaigns

Track search engine performance

Maximize positive reviews and testimonials

And more
This valuable data can help you improve user experience and identify marketing campaigns that are driving results, so you can generate more leads and conversions and ultimately drive sales that will take your business to the next level. And with a mobile app, you can access your data on the go.
3. Ahrefs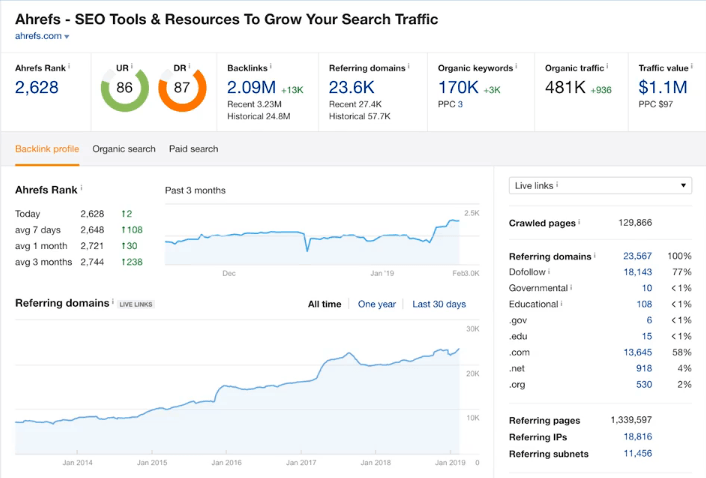 Ahrefs is one of the best content marketing tools to help you maximize your SEO strategies. As a bonus, you can also use their Keywords Explorer tool, giving you valuable data on keywords such as the traffic potential and ranking difficulty. You can use Ahrefs to:
Analyze your competitors

Optimize your website for search engines

Research what your customers are searching for

See your top-ranking content

And more
If you want to see your current rankings on search engines or conduct keyword research, Ahrefs has got you covered.
4. WordPress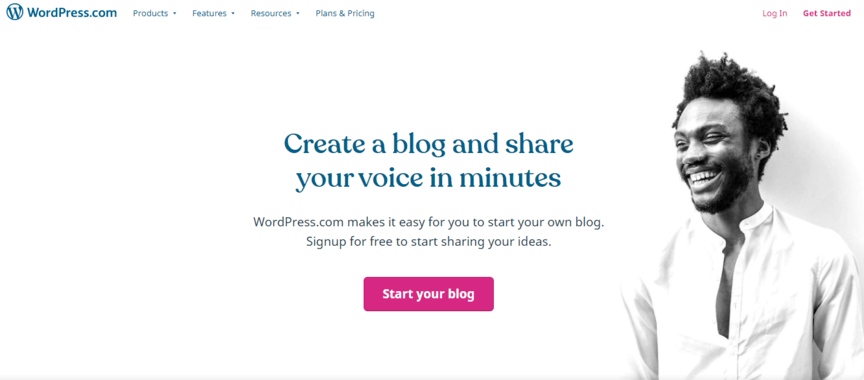 If you're searching for a tool to help you manage your online content, WordPress is your go-to choice. And WordPress SEO plugins make it easy to optimize your site to achieve top rankings in search results. You can easily add meta descriptions and title tags, and you can optimize your content for specific keywords. With a simple and user-friendly interface, you can manage your blog, website, and content posts all in the same place without any HTML or web design experience required.
5. KeywordsFX

Keywords are essential to your SEO and marketing campaigns. They can help you reach your target audience and rank higher in search results. A keyword tool is the best way to help you find relevant and related keywords that your audience is searching for, and KeywordsFX is just the tool to help you do it. KeywordsFX can help you:
Narrow your list of keyword ideas and phrases to the most relevant terms

Categorize search results by keywords, questions, and modifiers

Export and download the results for easy access

And more
Look to KeywordsFX to start getting the most out of your SEO campaigns.
6. SEO Checker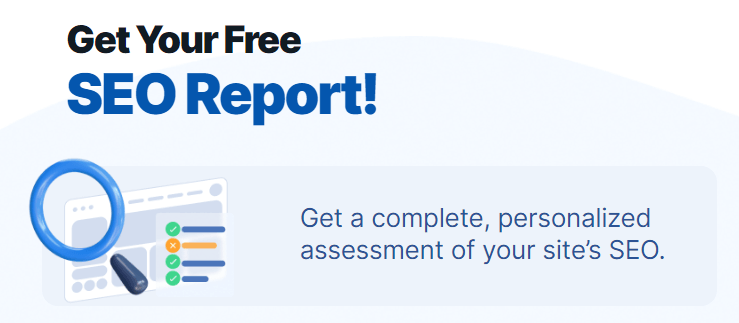 Are you looking for a complete assessment of your website's SEO? Then our free SEO checker has got you covered. With this handy and free tool, you can:
See where your site has SEO issues

Find out how to fix your site's SEO problems

Learn which fixes to prioritize based on SEO impact

Learn more about SEO issues specific to your site
SEO checker gives you a complete assessment of your site's current SEO, so you can address your problem areas and start earning higher rankings and more search traffic.
7. Google Ads

Google Ads is another great marketing tool for your business — and it allows you to manage your PPC ads, both in search results and across the Google Display Network. With Google Ads, you can target your advertisements to users with specific interests, meaning those most likely to purchase your product or service. You can easily monitor and track your accounts and measure your success. Google Ads makes advertising on the web simple.
8. Hootsuite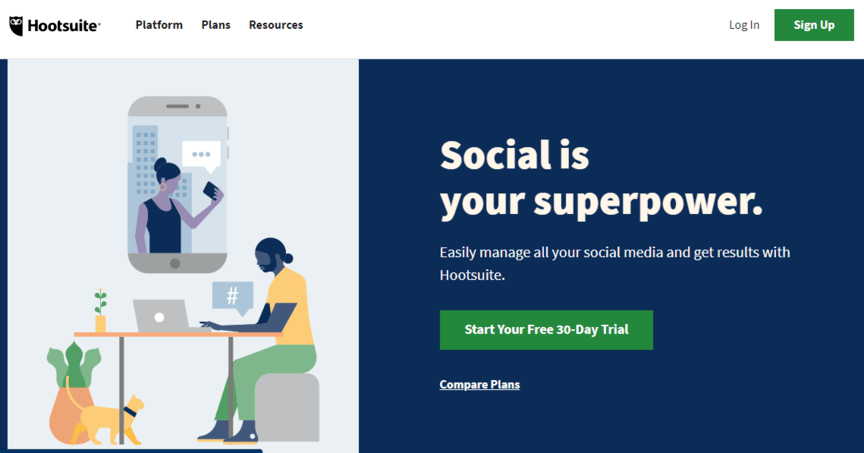 If you're currently struggling to keep up with your social media marketing, Hootsuite can help. Hootsuite makes social media a breeze by allowing you to schedule posts in advance, so you don't have to post content each day, which is fantastic when preparing for a shopping holiday like Small Business Saturday. You can also read and respond to comments, making it easy to engage with your audience and view feedback about your brand. With Hootsuite, you can simplify your publishing process, freeing up more time and enabling you to grow your social media campaign.
Access the best digital marketing tools with WebFX
There are many tools available for your company that can help manage your marketing efforts and market your business better on the Internet.
With so many options dedicated to email, content, social media, and PPC marketing strategies, you may quickly become overwhelmed with your choices. That's why we created Revenue Weekly — our bi-weekly newsletter — so that you can get the best digital marketing tools, techniques, and strategies delivered straight to your inbox, so you can focus more of your time on running your business.
Sign up for Revenue Weekly, or contact us online today to learn more about our services!
WebFX Careers
Join our mission to provide industry-leading digital marketing services to businesses around the globe - all while building your personal knowledge and growing as an individual.