Delve Into the Best Account-Based Marketing Agencies and Services
Account-based marketing (ABM) is one of the best ways to increase your return on investment (ROI) when investing in marketing services from an outside agency. ABM agencies can help you target the most high-value accounts in your audience and create tailored marketing campaigns that turn those accounts into paying customers.
With this comprehensive list of the top ABM companies and services in the world, we'll help you find the right agency that fits your brand's needs.
Top account-based marketing agencies
ABM is one of the best marketing strategies out there, so you can find marketing agencies that offer stellar ABM services all around the globe. From the U.S. to Australia, there's an ABM agency out there waiting to partner with you.
RANKINGS AS OF MARCH 2023
[Summary] Top account-based marketing agencies and services
| Country | ABM Agency | Location | Employees |
| --- | --- | --- | --- |
| United States | WebFX | Pennsylvania, USA | 250-999 |
| United Kingdom | The Marketing Practice | London, U.K. | 501-1000 |
| Japan | Custom Media | Tokyo, Japan | 10-49 |
| Italy | Cloudnova | Cittadella, Italy | 11-50 |
| Israel | Xtra Mile Ltd. | Kfar Saba, Israel | 50-249 |
| India | The Smarketers | Telangana, India | 10-49 |
| Germany | Avidly | Ottobrunn, Germany | 201-500 |
| Canada | ThinkFuel Inc. | Ontario, Canada | 10-49 |
| Australia | Salted Stone | Sydney, Australia | 51-200 |
Best account-based marketing agency in the U.S.: WebFX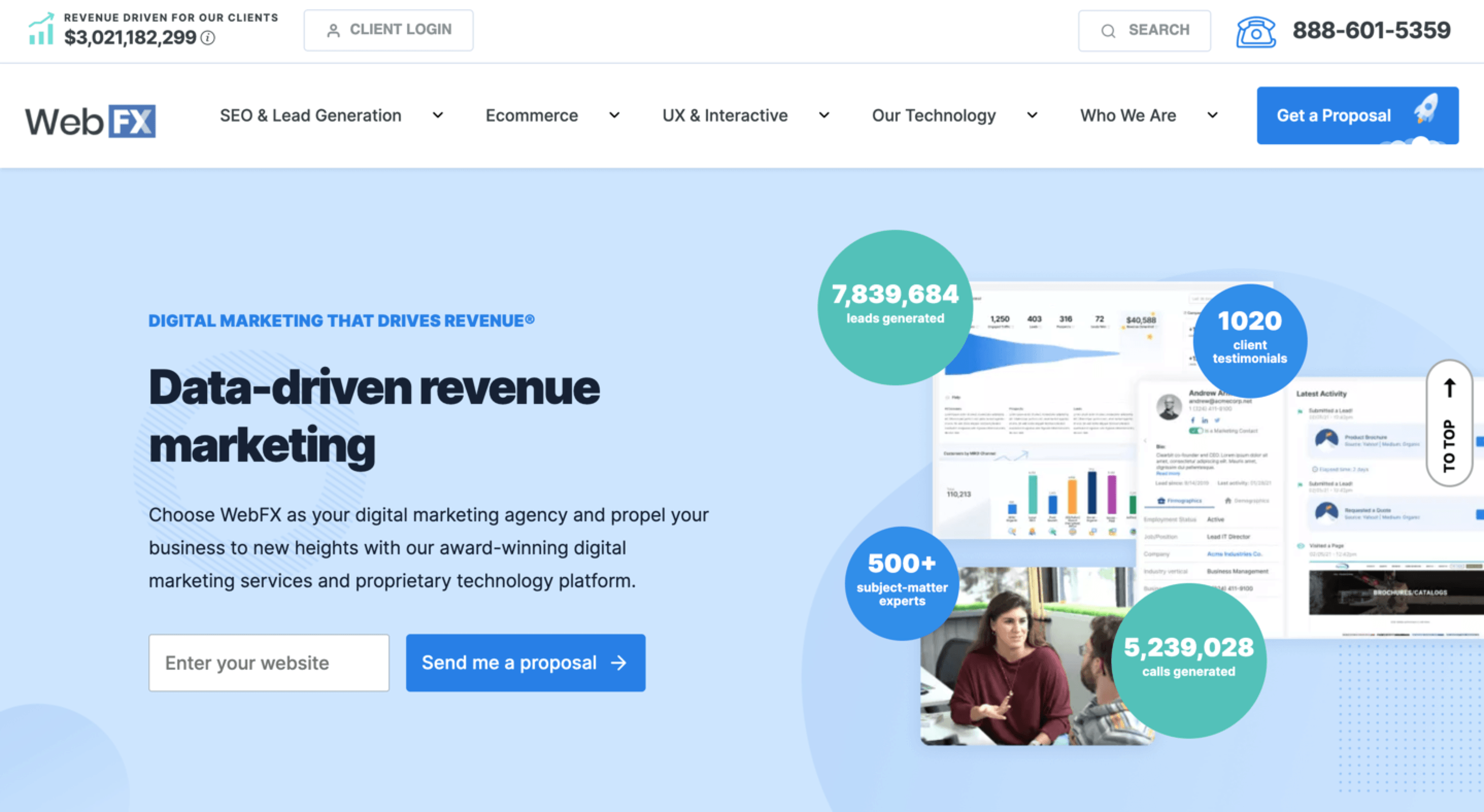 Okay, we know what you're thinking: "WebFX is promoting itself on their list of the top ABM agencies!" Yes, we are, but with good reason!
Our client reviews and client results prove we're capable of driving change. Not to mention, the perks our ABM services bring to the table make us a top-notch agency.
In-depth audience analyses
The first step in ABM is knowing who you're targeting. WebFX's ABM services include a dedicated account manager who takes an in-depth look at your business to create and ideal customer profile (ICP) for your company.
Once we have an ICP, we streamline the process of identifying target accounts. From there, we can easily identify targeted accounts that best align with your ICP, which, in turn, can help your decision to pursue them with ABM.
Strategy development with industry professionals
Success doesn't happen overnight — although that would be nice! WebFX is home to ABM professionals who will help you develop an ABM campaign that effectively targets your most profitable accounts and convert them to paying customers.
MarketingCloudFX
When you partner with WebFX, you're not just gaining access to our brilliant marketers. You're also gaining access to WebFX's MarketingCloudFX, our marketing automation platform.
Fueled by over 1 billiondata points, MCFX helps solve digital challenges with data-backed marketing decisions that can help you capture more leads, close more sales, and drive high-value traffic to your business.
Nutshell CRM
Your access to powerful data-driven marketing technology doesn't stop there. Nutshell, WebFX's newly acquired customer relationship management (CRM), offers an all-in-one CRM that keeps all of your contacts organized and makes it easier to find and identify high-value accounts to target in your ABM campaigns.
Best account-based marketing agency in the United Kingdom: The Marketing Practice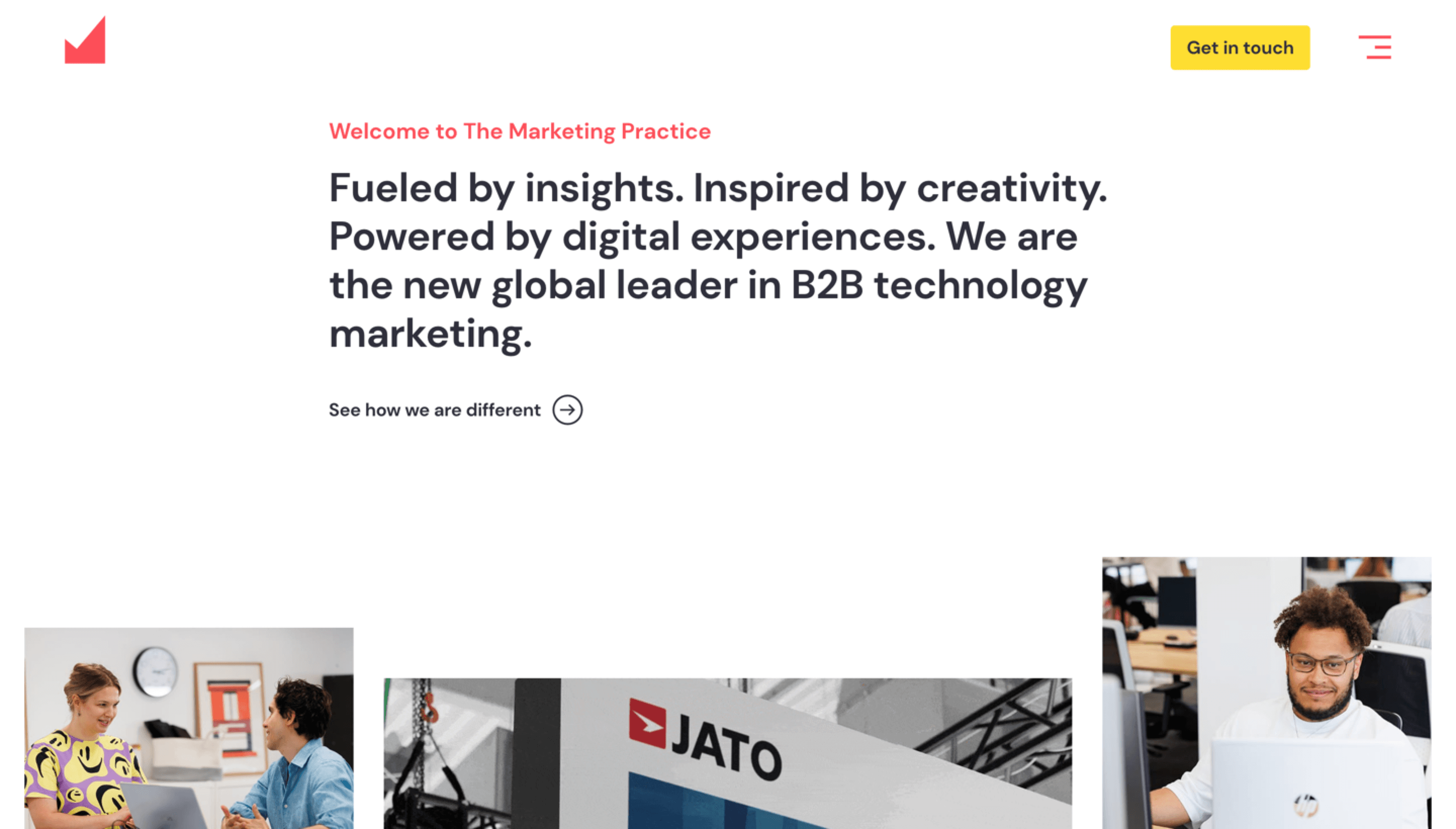 The team at The Marketing Practice has been delivering results to businesses through their ABM services since 2005. With a combination of data, technology, and creativity, The Marketing Practice's ABM services have helped their clients achieve their sales and marketing goals by moving the dial forward on the measures that matter most, making them one of the top ABM agencies in the world.
Best account-based marketing agency in Japan: Custom Media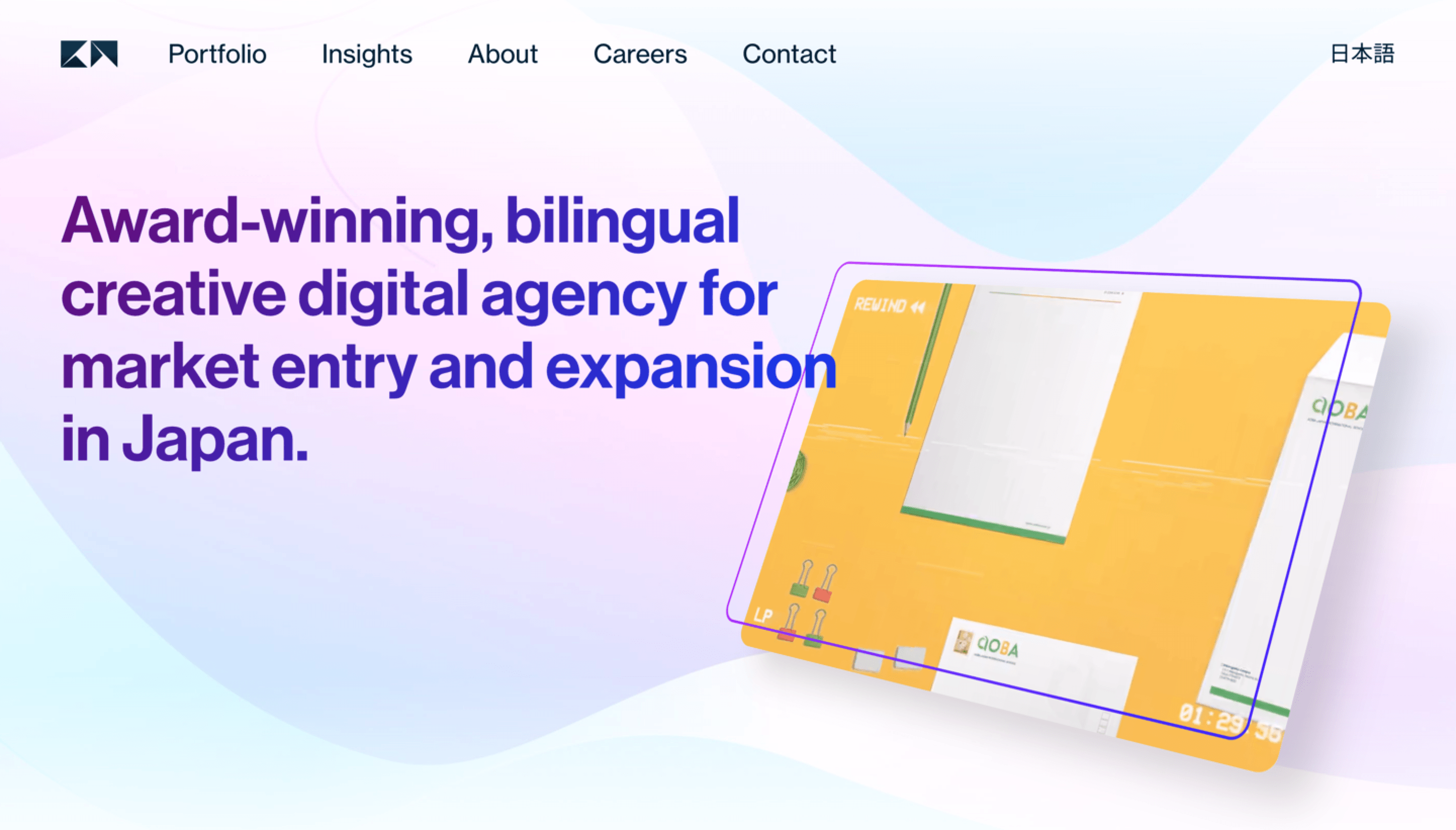 Custom Media is made up of a diverse group of digital marketers who are dedicated to helping their clients effectively communicate with their audiences and succeed in meeting their sales, marketing, and business goals.
With data-backed decisions and digitally integrated marketing strategies, Custom Media can deliver a solid ROI while engaging your customers and bringing you the results you want.
Best account-based marketing agency in Italy: Cloudnova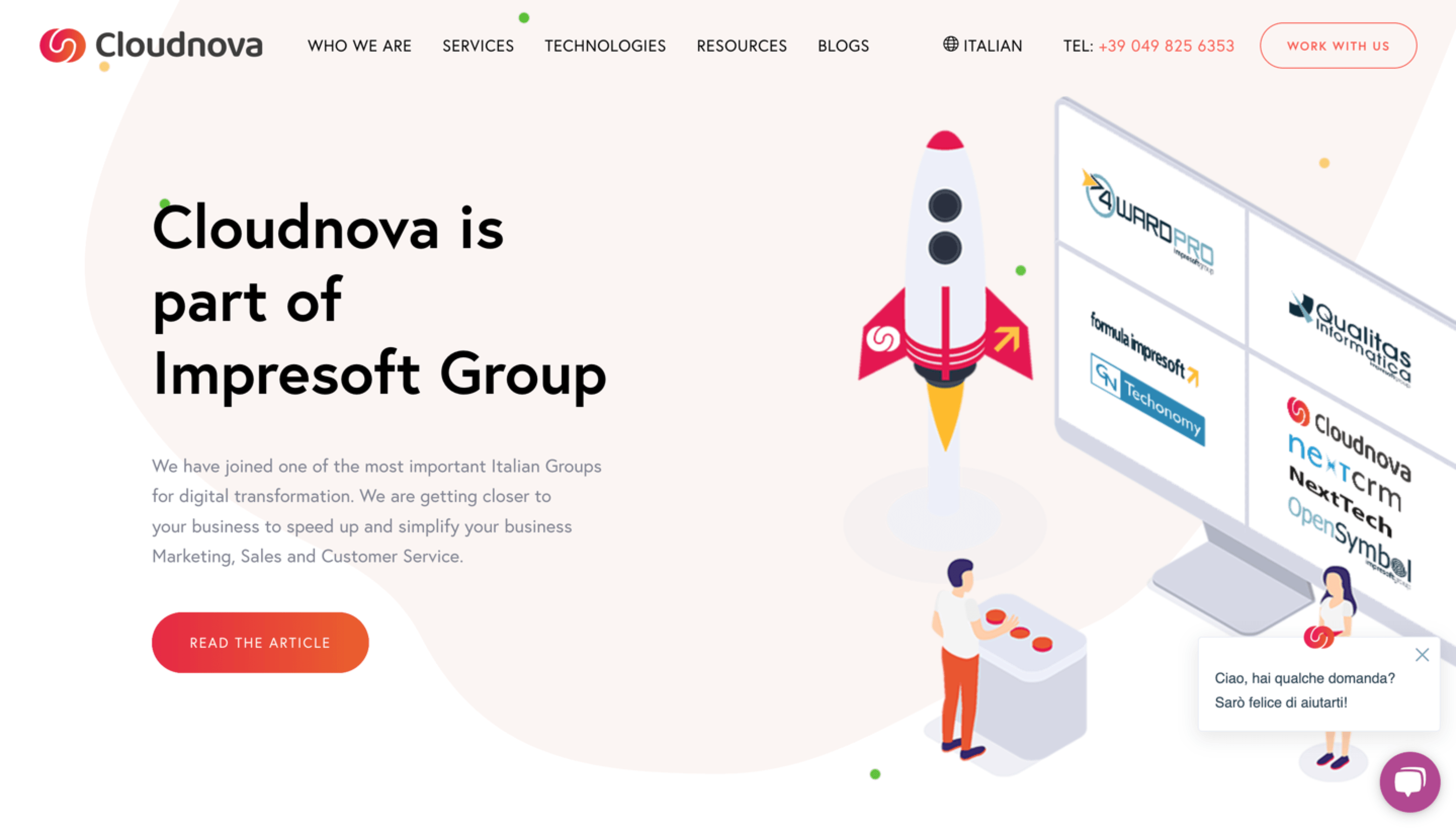 Cloudnova is a unique partner in that they're not keen on working with their clients for a long time. That is, they're driven to help you implement ABM strategies that encourage long-term results and help you become a leader in your industry.
They don't want their clients to have to rely on an external partner forever. Rather, they want to set you on the path toward great ABM results and self-sufficiency.
Best account-based marketing agency in Israel: Xtra Mile Ltd.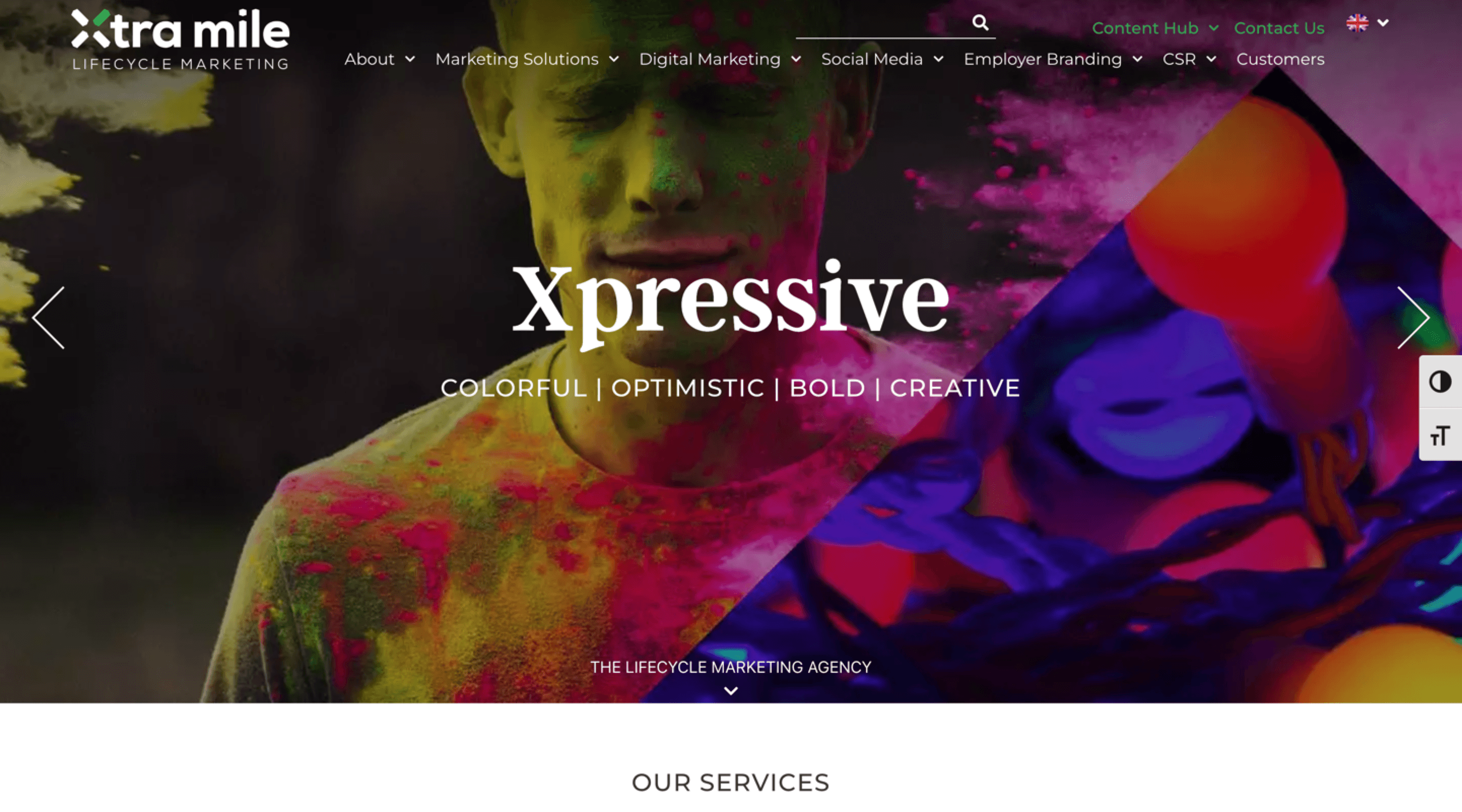 The team at Xtra Mile is nothing short of Xcited to work with you. With the help of bold, creative, and smart ABM strategies, Xtra Mile's marketing services improve your bottom line. They understand that every client shines in their own way and help build custom ABM strategies that highlight their unique characteristics and stay true to their brand while standing out among competitors.
Best account-based marketing agency in India: The Smarketers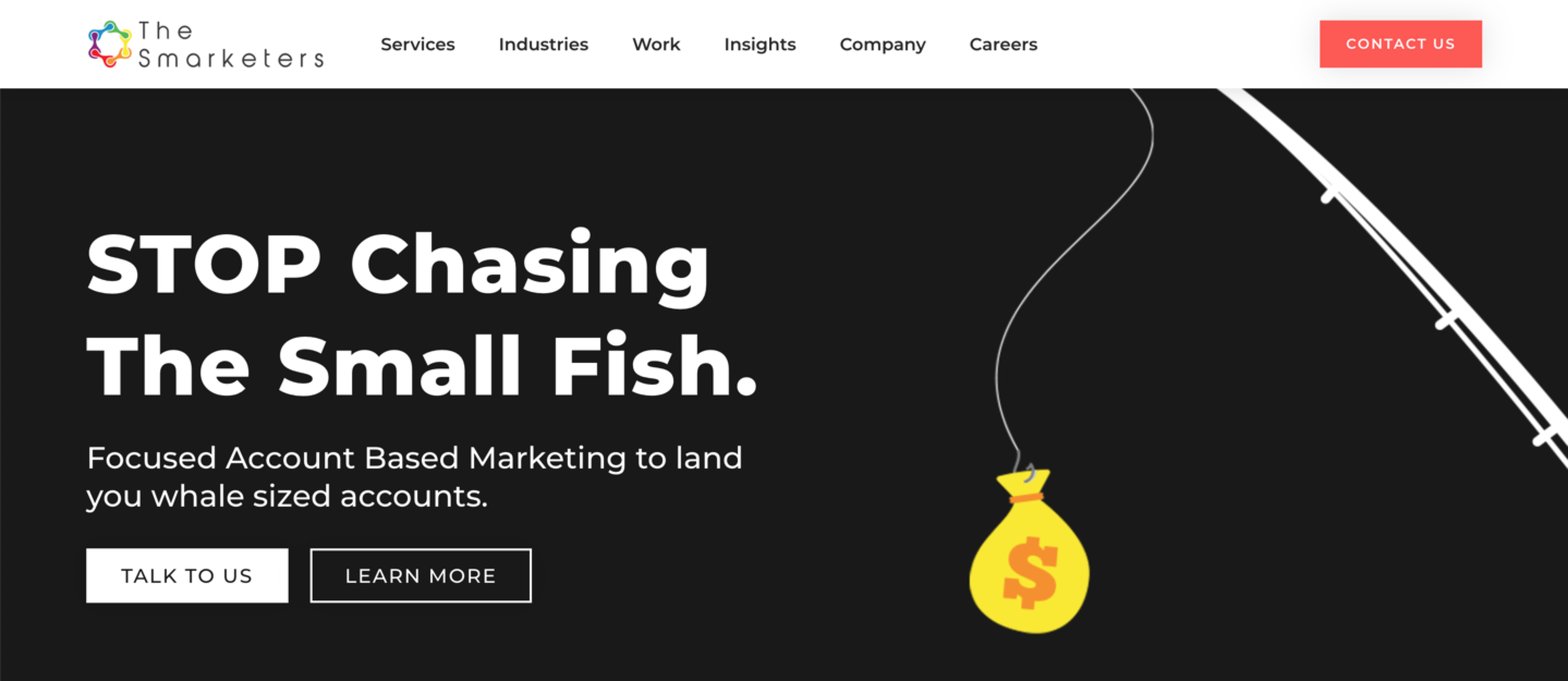 The Smarketers bring omnichannel ABM strategies to their partners that are focused, impactful, and, most importantly, innovative.
Using extensive marketing research and artificial intelligence (AI) tools, The Smarketers gather insights on your target accounts to help you identify those that are most profitable, and help you reach those accounts through engaging, relevant messaging.
Best account-based marketing agency in Germany: Avidly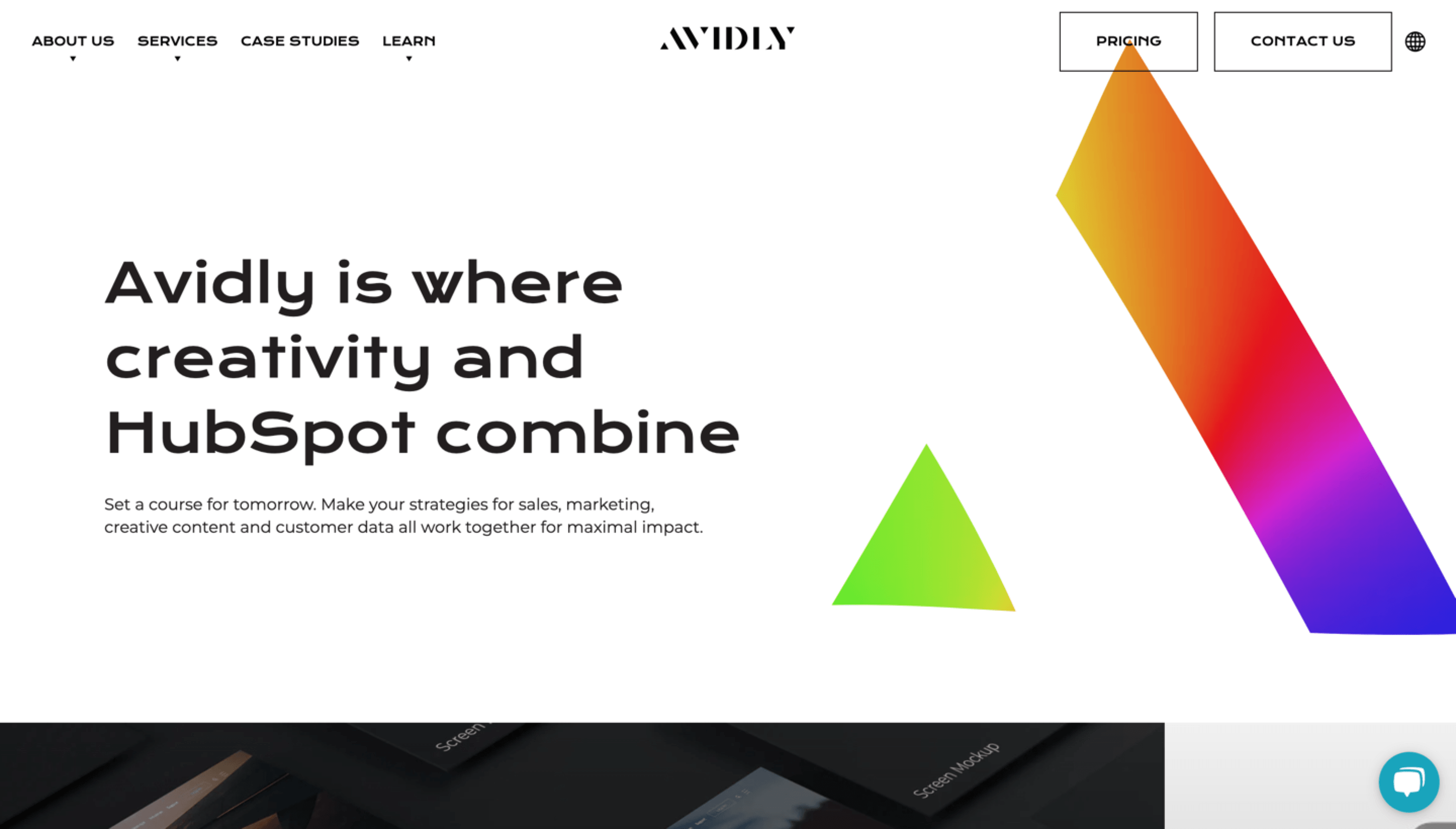 Avidly is about making positive impacts on their clients that lead to lasting impacts. Whether locally or globally, Avidly works with its partners to implement ABM strategies that fuse data and creativity.
With the help of innovative technology and an experienced team of digital marketers, Avidly can deliver you an ABM strategy that leaves a positive impact on your bottom line.
Best account-based marketing agency in Canada: ThinkFuel Inc.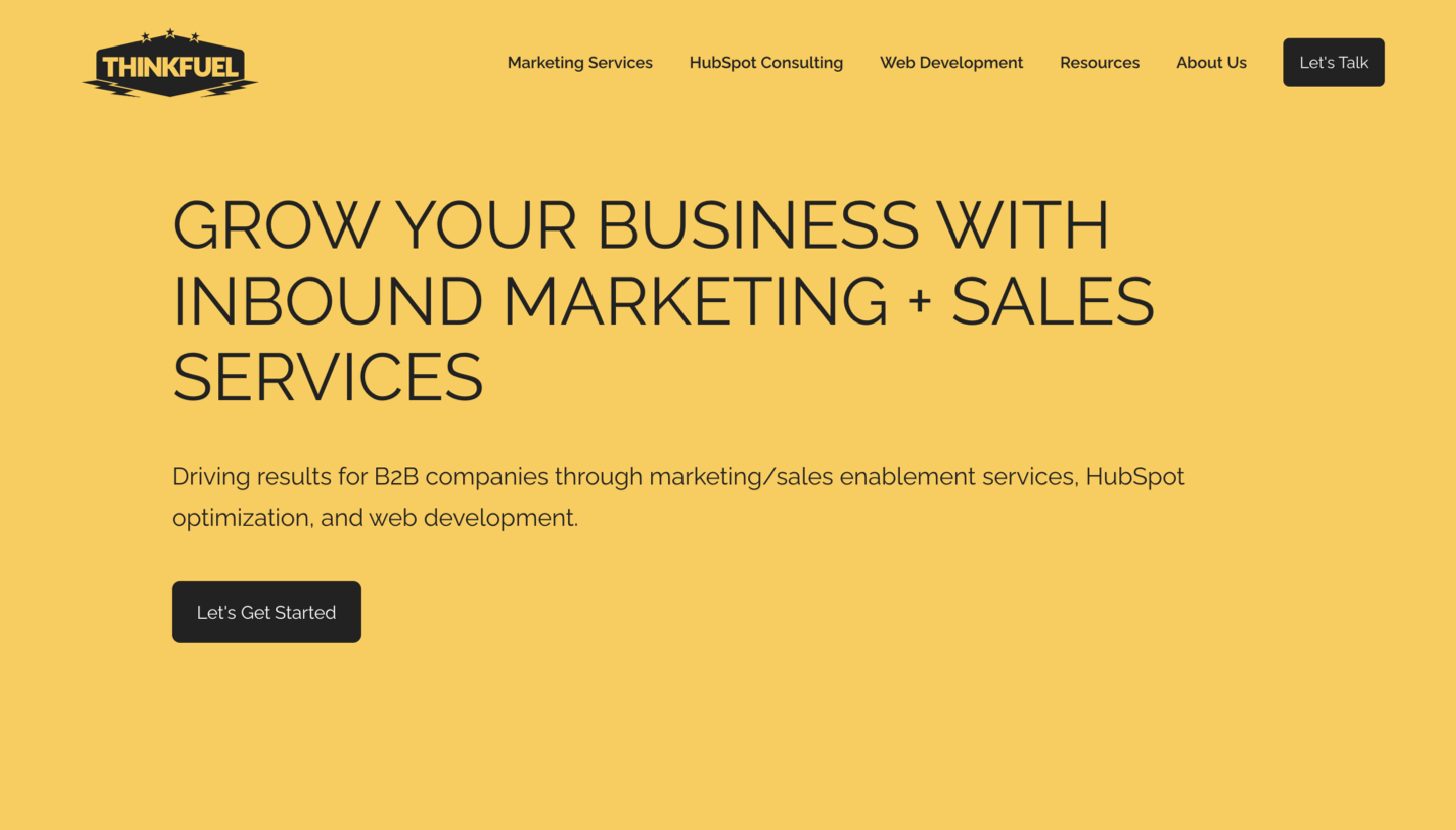 Whether you're looking to bolster the skills of your own team or focus on a specific growth objective like earning more leads, ThinkFuel is your solution.
With transparent planning and strategies, you'll always know what you're investing in when you partner with ThinkFuel — in no time, their dedication will you feel like they're an extension of your marketing team.
Best account-based marketing agency in Australia: Salted Stone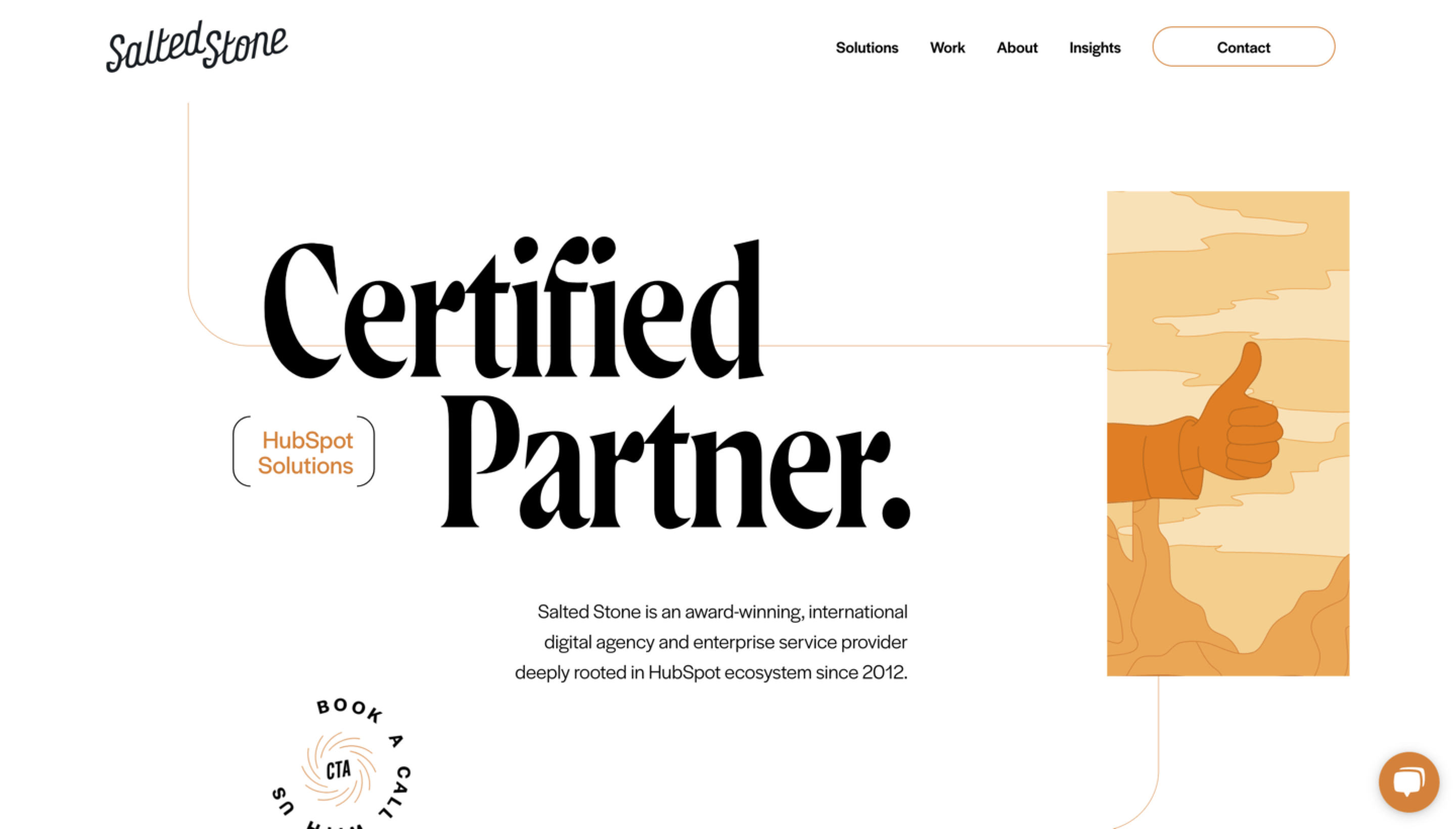 Salted Stone has been helping clients solve complex marketing challenges since 2008. With their technological prowess and highly skilled team members, Salted Stone crafts end-to-end solutions for clients that encourage sustainable, long-term growth for your business.
Ready to Grow? Get your FREE Quote Today!
"We measure our success by how much we WOW our clients."

Bill Craig
WebFX President
FAQs about the best account-based marketing agencies
Finding the right ABM agency can feel like a daunting task. That's why we've compiled a few FAQs by businesses like yours to help you on your journey toward finding the best ABM agency to partner with.
How did you build this list of the top account-based marketing companies?
We compiled this list of the top ABM agencies across the globe by looking at a few key factors, like:
Breadth of services: The best ABM companies offer a variety of services to provide clients with everything they need to succeed. So, we focused our list on agencies that offered multiple paths to success.
Key success indicators: Another indicator of a great ABM agency is the factors they look at to measure success. Do they only look at conversion rates, or do they also look at account and customer engagement? Top ABM firms should take in several key performance indicators (KPIs) to measure their campaign's success.
Reviews: Even in business-to-business (B2B) situations, word-of-mouth is crucial. We looked at what clients had to say about these agencies to get the best idea of what they can do and the results they can bring to people.
Case studies: In addition to looking at reviews and the scope of services an agency offered, we also looked at the work the company has already done. What are they capable of, and what are the real results they brought to a client?
What is an account-based marketing company?
A top ABM agency helps clients reach and work with high-value accounts through focused marketing campaigns that specifically target those individuals or groups. ABM agencies are skilled at helping their clients identify their most profitable accounts and reaching them through specifically tailored communications, content, and campaigns.
What services do account-based marketing companies offer?
The top ABM companies offer a variety of marketing services, all of which are centered around identifying and targeting specific audiences and creating personalized marketing campaigns. ABM services often include account profiling and analysis, competitor evaluation, marketing strategy development, campaign development and management, and regular campaign reporting.
How much do account-based marketing services cost?
Unlike marketing services like search engine optimization (SEO) or social media, prices for ABM services are unpredictable. Some businesses can spend anywhere from $2000 on one account to up to $65,000 on a single account.
Every ABM campaign depends on the target account or audience, and each account can hold different values. Those values influence your budget. Factors that influence the cost of ABM services include:
Target account and its value
Ad spend
Agency
Marketing strategies used
Technology used
And more!
Are the best account-based marketing companies worth the cost?
While $65,000 on one account might seem steep, keep in mind that this is not a regular price businesses pay every day when they invest in ABM services. Don't let that deter you — investing in ABM services really is worth it.
When you've done your research and budgeting and nailed down the right ABM agency for you, the possibilities are endless (literally). Below are just a few of the benefits you'll experience when you invest in ABM services:
Increased efficiency: With ABM strategies in place, you weed out the less profitable accounts and focus efforts on those that can yield better results for your business. This efficiency means you're funneling your time, money, and effort into high-value accounts that give you more with less.
A better ROI: This "more with less" strategy means a better ROI for you. Your team will spend the same amount of time and effort on capturing larger accounts rather than targeting smaller ones. What's not to love about that?
Better sales: Not only are your ABM strategies going to target high-value accounts (which means more money for you), but they're going to help you target other accounts more effectively too, which can lead to even more sales.
Improved customer relationships: Marketing campaigns that are tailored to the account or customer, whether ABM-related or not, make your audience feel seen and heard. These feelings can result in customers that stick with your brand for the long haul.
I'm ready to hire an agency for account-based marketing — got any tips for me?
Congrats on taking the next step! If you're ready to hire an ABM agency, here are six additional tips to keep in mind when browsing the numerous ABM agencies out there:
Check out our guide on how to choose a good B2B marketing agency
Determine whether you want to work with an ABM agency that's local or international.
Establish a monthly budget for your ABM campaign(s).
Research what your ABM services should include, like account analysis and routine campaign reporting.
Review the agency's case studies to see previous client projects they've completed.
Read reviews for the agency and its services, and make sure to read reviews on different platforms, like Clutch or Facebook.
Create a list of questions to ask the agency, like how they measure campaign success.
Experience the benefits of working with an account-based marketing agency
Now that you've learned about the best ABM agencies out there today, you're ready to begin your search. Why not start (and end) your search with WebFX, a leading ABM agency in the U.S. that's driven over $3 billion in revenue for its clients?
Learn how you can help your company grow by delivering personalized marketing campaigns to your top accounts with the help of WebFX's dedicated ABM professionals today. Ready to get to work? Give us a call at 888-601-5359 or contact us online to get started.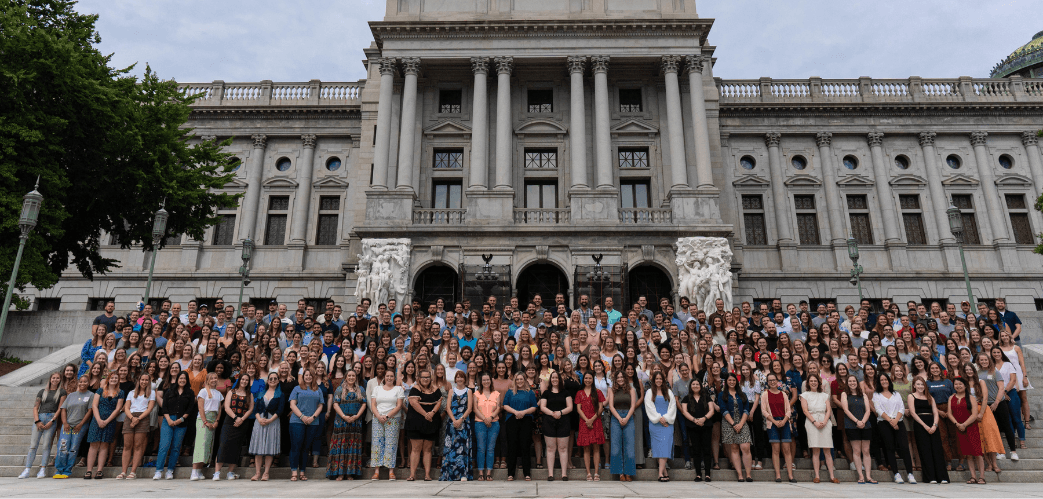 Learn more about ABM agencies, services, pricing, and industry tips!