Resource Library for Digital Advertising
Advertising online, whether through search, social media, or another medium, can help your business build brand awareness, attract leads, and capture sales.
If you're looking to learn more about digital advertising so you can capture more online revenue, check out this resource library!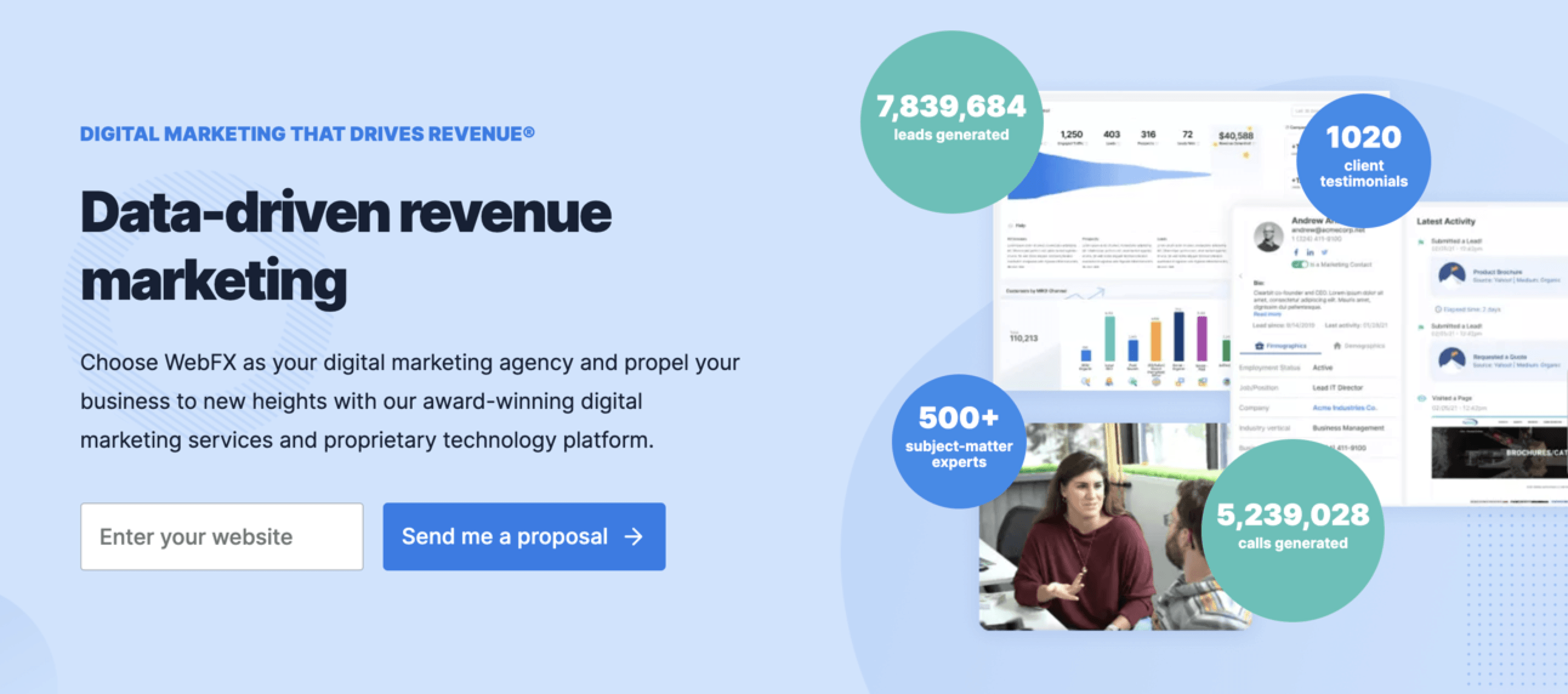 Learn
Learn About the Best Geofencing Companies Conversion rate optimization (CRO) can help you grow your business and convert leads on your site. However, managing your own CRO efforts takes a lot of time and expertise. That's where conversion optimization companies […]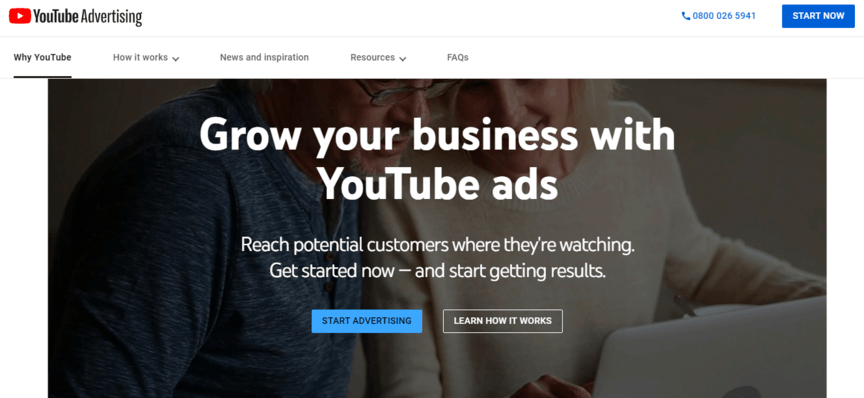 Pricing
Connected TV Advertising Pricing: How Much Do CTV Ads Cost? Connected TV, or CTV, ads enable you to expand your reach and capture your audience's attention on their favorite streaming platforms. But before you invest in CTV ads, you'll want […]
What is digital advertising?
Digital advertising refers to placing ads through online and digital channels such as websites, apps, streaming content, and more.
While both digital and traditional advertising have the same end goal, the methods they use to achieve this goal are quite different.
Unlike the broad, catch-all approach that is the staple of traditional marketing, digital marketing uses data to identify how, where, and why customers purchase products and services. Digital marketers use this data to create specific, targeted online campaigns that they can adjust at any point. These capabilities help digital marketers to maximize efficiency and return on ad spend (ROAS).
How digital advertising works
When someone wants to advertise their company on a billboard on the side of the highway, they typically pay upfront for the right to advertise for a specific amount of time. This is generally how advertising is thought to work.
However, digital advertising typically only charges the advertiser when a user completes an action regarding their ad. A metric called cost per click (CPC) is often used to analyze how much your company spends relative to how many clicks you get from a specific ad.
By using methods such as targeting keywords and showing ads to users who have previously visited your website, you can effectively advertise online.
Why use digital advertising?
Digital advertising meets consumers where they are. The online space has grown exponentially, and with users turning to the Internet for so many of their questions and needs, getting the word out online about your business is not just an advantage but a requirement.
Some of the most valuable benefits of online advertising are its affordability and specificity. If you're a small to medium-sized business, you don't have to set up multi-million dollar nationwide campaigns to reach your customers. You can create your own budget and adjust it in an instant. The fact that you can better target your ads to your ideal audience also reduces costs.
Advertising digitally can provide not only faster results but also results catered to you and at a manageable price point.
Learn more about the basics of digital advertising
Types of digital advertising
There are various digital advertising types, each with its unique advantages. Learn about a few of the most common types here:
Learn more about the types of digital advertising
Paid search advertising resources
Display advertising resources
Video advertising resources
Social media advertising resources
Influencer marketing resources
Other types of digital advertising
Digital advertising platforms
You may be ready to start advertising online, but what platforms should you use for optimal engagement for your business? Here is a look at a few of the most popular spaces to run your ads:
Google Ads: Google Ads is the leader in online advertising and for good reason. The traffic numbers are immense, and by targeting keywords and search terms, advertisers can place their ads directly in front of those looking for them. Google Ads is fairly seamless to set up and can lead to tremendous results.
Facebook: Social media sites like Facebook are another favorite due to their large user base. Facebook enables you to advertise to groups with niche interests and use visual and video ads, which create greater user engagement.
Amazon: This is a no-brainer if you are a company that sells products on Amazon, but many people don't know that you can still use the site for advertising even if you don't use it to sell. Looking past the Sponsored Products and Categories that Amazon sellers have access to, Amazon still offers video and text ads for other companies, so you can advertise next to products your target audience is buying.
Learn more about digital advertising platforms
Digital advertising targeting strategies
With ad targeting, you can ensure your ads reach your ideal audience. Here are some of the ad targeting strategies you can use to maximize your campaigns' effectiveness:
Keywords: Targeting keywords places your ad in front of users who are searching terms related to your content. For example, if you operated an auto service and repair shop, you might target a phrase like "oil change and tire rotation."
Interests: You can also target users based on things they have searched for or interacted with in the past. If you run a sporting goods store, for example, you could target users who previously looked into buying baseball equipment.
Demographics: Targeting users by demographic characteristics is another practical way to put yourself in front of the population segment you want to reach. There are many demographic characteristics you can target. Examples include age, job type, and marital status.
Remarketing: Remarketing targets users who have previously shown interest in your products or services. For example, if a user views a product on your website but doesn't make a purchase, you could target them with remarketing.
Geofencing: Geofencing targets users in a specific geographic area, such as an area around your business, a competitor's location, or a special event. Users who enter the area you defined can receive targeted ads on their mobile devices.
Working with a digital advertising agency
With so many elements and moving parts, starting a digital advertising campaign can be time-consuming and overwhelming. Luckily, you can rely on a digital advertising agency to do the heavy lifting, freeing you to focus on all the new leads heading your way!
Digital marketing agencies offer a number of services, like managing search, display, and social media advertising campaigns. Typically for a monthly fee, an agency can create, implement, and track ad campaigns for your business across various channels.
The expertise, technology, and team available to digital advertising agencies allow them to help their clients maximize the results of their online advertising campaigns.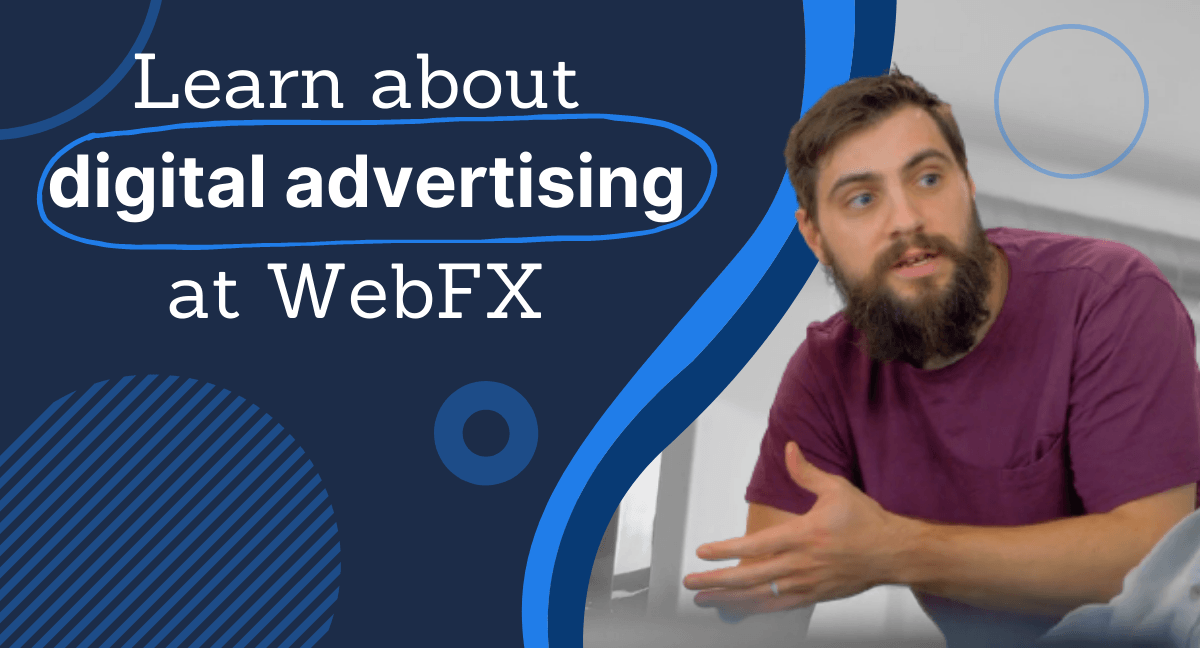 Want to learn more about digital advertising?
While the world of advertising is continually evolving, one thing is for certain. Digital marketing is here to stay and continues to see tremendous growth year-over-year.
To keep up with all of the emerging trends and the latest advice related to digital marketing, sign up for our email newsletter. We provide key industry insights and expert tips to take your online presence to the next level!