What Can a Digital Advertising Company Do for You?
In today's increasingly Internet-driven world, digital advertising is the best way to advertise your products and services.
Digital advertising is an umbrella term used to describe the many ways that you can promote your business online. It refers to strategies like pay-per-click (PPC) and social media advertising campaigns.
If you're looking for the best way to drive quality traffic to your website, grow your brand awareness, and increase conversions, digital advertising is the way to go.
On this page, we'll talk about the many strategies you can use to attract new customers, as well as an overview on how to run each campaign.
We foster and form long-term partnerships so that your business has long-term results.
Over 90% of WebFX clients continue partnering with us into year 2 of their campaign.
Hear from Our Happy Customers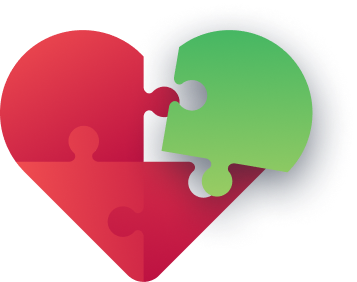 Does digital advertising work for any company?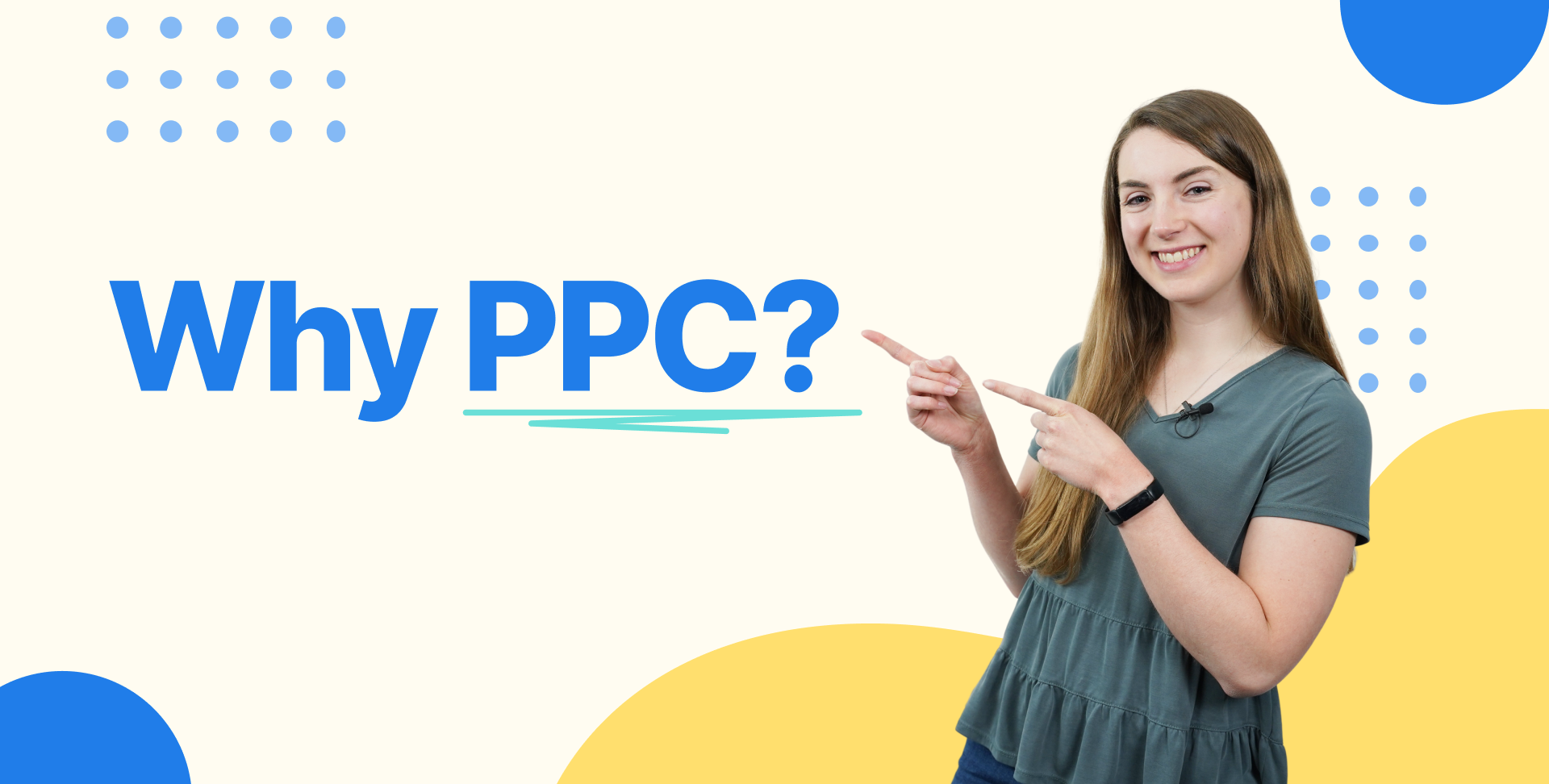 In short, the answer is yes. Digital advertising works for any company that can afford the time and the monetary investment needed for the many strategies available.
The reason digital advertising works so well for any company is because it meets customers where they're already looking.
In general, there are two kinds of marketing – inbound marketing, which includes digital advertising, and outbound marketing.
Inbound marketing is when you choose to advertise in a way that presents your products or services to your target audience as they're actively seeking information.
Outbound marketing, on the other hand, is when advertisers pay to promote their products to mass audiences that might not even be interested in them at all.
Outbound marketing is more of "throw it and see what sticks," method, while inbound marketing is much more strategized and planned as far as audience and targeting.
Take billboards, for example. If you own a Mexican restaurant, and place a billboard on a moderately traveled highway, not everyone driving on that highway is going to be interested in Mexican food.
However, if you place a PPC ad that displays in Google search results when users in your area search for "Mexican restaurant", your ad will have much more value since that user is actively searching for what you have to offer.
For these reasons, digital advertising works for any company since it can be targeted to the exact audience you want to reach.
Though digital advertising as a whole works for any company, the specific strategies may vary.
What strategies does digital advertising include?
As mentioned earlier, digital advertising is an umbrella term that includes numerous strategies for attracting your most qualified audience online.
Let's talk about some of the most popular, including pay-per-click (PPC) advertising, social media advertising, and video advertising.
Pay-per-click (PPC) campaigns
PPC, or pay-per-click advertising is one of the most beneficial digital strategies available to online marketers.
The most common PPC platforms are search engines like Google or Bing, and when you use them to run advertisements for your products or services, the results can be huge.
In fact, visitors that make it to your site via a PPC ad are 50% more likely to purchase something in comparison to organic visitors. So PPC should definitely be the first strategy that you adopt into your digital advertising campaign.
How does PPC work?
There are a lot of intricacies to understand about PPC before deciding if it's right for you, but once you understand the process, you'll be able to reap the many benefits of PPC ads.
You have to start with keyword research
In order to have a successful PPC campaign, you have to start by researching the keywords that you want to target.
This research helps you understand which keywords have the potential to be the most beneficial to your business.
You can use Google Ads' built-in Keyword Planner tool to access data like search volume, competition, and CPC, or cost-per-click. Doing this research is critical to the success of your PPC campaign, because it gives you a realistic idea of which keywords you can afford to bid on, as well as how much qualified traffic they're likely to attract.
You should look to target keywords in your PPC ads that have a medium of high search volume, low competition, and low CPC. This creates the perfect recipe for a keyword that you can easily get an ad for.
It works on a bidding system
It's important to understand that PPC works on a bidding system. It's sort of like an auction for valuable keywords, in which you choose how much each click is worth to your business for any given keyword.
Once you select the keywords you want to target, you set a bid for how much you're willing to pay every time a user clicks on the ad for each keyword. If your bid is among the highest for any given keyword, your ad will display in search results.
This means that your ad won't be placed just because it meets a certain criteria – it also depends on how many competitors are trying to advertise for the same keywords, and how much they're willing to bid for each one.
You only pay when a user clicks your ad
As the name states, you only pay for an ad every time a user clicks it and lands on your website. You don't pay for how many times the ad is seen, or how many times it's placed in search engine results.
This makes PPC a cost-effective advertising strategy, since you only pay when users show interest in your company.
Use Google Google Ads to start your campaign
If you're new to PPC, we recommend starting with Google Ads. As the most popular search engine in the United States, Google is your best bet for attracting qualified traffic.
Plus, Google Ads provides everything you'll need to learn and understand the ins and outs of PPC advertising, and offers the in-depth insights you'll need to ensure that your ads are always creating the highest ROI.
Create effective landing pages
When a user clicks on your PPC ad in a search engine, they will be taken to a specific page on your website, known as the landing page.
You can set different landing pages for each of your ads, and they should offer more information on the product or service that was mentioned in your ad. They should also offer an opportunity for users to provide their contact information to learn more, or to purchase the product on the spot.
You should avoid having too many distractions on your landing pages, because that allows users to leave the page and go elsewhere on your site, which can keep them from converting.
You should have a straightforward CTA, or a call-to action, that encourages users to purchase a product or contact your business, and make the conversion process simple and stress-free.
Video advertising
Another great option for digital advertising is video.
After watching a video, 64% of users are more likely to buy a product or service online. That means that by adding a simple video to your website, social media, or email newsletters, more than half of your audience will have a higher chance of converting.
Not to mention, 90% of users say that product videos are helpful in deciding whether or not to purchase a product.
With those kinds of numbers, it's clear that video is an effective way to convert more customers.
How does video advertising work?
Video advertising can work in a number of ways, and you can cover a wide variety of topics that will help inform users about your product or service, and show them that you offer the best of the best.
Here are a few different types of videos you can create.
Product videos
Plain and simple, one of the best ways to advertise your products with a video is to show off the product and how it works.
If you manufacture the next great food processor, create a video that shows off the product – things like its features, the colors it comes in, and the dimensions.
You can then show how the product works. Does it chop foods with 3 different blades? Does it have over 10 different settings? Be sure to show off all of the product's features to get the best reaction.
These kinds of videos are straightforward and help users to understand the smaller details about your product before purchasing it.
Show the benefits
Instead of simply taking a video of your product and how you use it, you should try to highlight the elements that make your product unique.
Talk to viewers about why your food processor isn't like the rest, why it's the best option, and the benefits of owning one.
One of the best aspects of a video is that you can use it to show and not tell the points that you're making. If there is a unique element to your product, demonstrate it to your customers! Seeing the product's benefits in action can help potential customers commit to your product.
Service videos
If you run a service-based business rather than products, you can use video to show users how your service works.
For example, if you own a carpet cleaning company, you can advertise your services by showing users what to expect when you come to clean their carpets.
Do you first walk through the home to see the carpets you'll be cleaning? Do you lay down special mats on surrounding floor services? Will you ask that any pets be taken out of the house?
Answering all of these questions in a video can be extremely beneficial to potential customers because it eases their minds about what to expect.
You can also create service videos that you share a list of the products you use, if they're pet safe, and how long their effects will last.
You can even create a video that goes over the pricing of your services.
Facility videos
Though creating a video showing off your facility doesn't necessarily advertise your product, it helps give users an idea of where your products are made, or where your services come from.
This gives potential customers a sense of familiarity and creates a sense of closeness and brand awareness, which never hurt in the buying process.
Facility videos are especially important for businesses like restaurants, in which case the facility is, in a sense, what's being advertised – along with the great food, of course.
Social media advertising
Social media platforms see billions of users every day, and no matter your industry, it's safe to assume that at least some of those users are your potential customers.
Facebook and Twitter are two of the best platforms for advertising, and there are many different kinds of ads that you can run on each.
Facebook
Facebook's ad platform is one of the most comprehensive, and they offer many different options for advertisers.
You can place photo ads, video ads, and carousel ads (in which you include multiple images and links at once), just to name a few.
And the best part is, there are numerous targeting options for every type of ad, which is one of the reasons Facebook ads are so successful.
You can create ads that target users based on basic demographic information, as well as their Facebook behavior and their interests.
Much like most online advertising platforms, though, the biggest advantage of Facebook campaigns is that you can track their progress and results. After you've created your ads, you should track key metrics, just like you would with PPC campaigns.
Tracking helps you understand how to better your ads, and to increase conversion rates further.
Twitter
Twitter's ad platform is much like Facebook's in that it offers several different ad formats, as well as advanced targeting options.
You can use Twitter to promote individual Tweets, as well as entire accounts, depending on your goals. And when you create your ads, the platform is very similar to other digital advertising platforms in that you can choose the text, image, and landing page link.
Twitter also allows you to target users based on location, keywords that they tweet, and more.
Which digital advertising strategy is right for your company?
Deciding on the right digital advertising strategy can be difficult, but it's all about keeping your audience in perspective and considering your budget. You should also consider your industry as a whole and how users will react to each kind of advertising.
PPC is an advertising strategy that any company can use, since it takes place in search engines like Google – which almost all Internet users rely on to find information.
PPC is an all-encompassing digital advertising strategy that should be the base of any company's digital advertising campaign.
As far as budget, PPC is flexible since you decide in advance how much you'll pay every time your ad is clicked, and you can also set daily and monthly spend limits. So even if you're a small business on a budget, chances are you can generate some leads with PPC.
Video marketing is another strategy that can be adopted by nearly any company that can create them.
Video marketing statistics show that the time and investment is well worth it, though. 75% of users will check out more of your website if you use a video to advertise your services.
As far as budget, videos can be expensive if you hire someone who doesn't work on your staff to create videos – especially when it comes to video editing.
If possible, to keep video advertising cheap, create high-quality, professional videos using your iPhone, a tripod, and a solid backdrop. You can also find some great resources that can help you learn the basics of video editing software so you can keep everything in-house.
Social media advertising is another option that is beneficial to many companies, especially if your products are made for a demographic that is present on social media platforms.
If you want to hire an agency to run your social media advertising, you're looking into spending a little more – which is a great option for larger businesses that can afford it.
Hiring an advertising agency is also a great option if you don't have anyone on your team that is trained in ad campaigns, or you're looking to improve your campaigns with an experienced professional.
When deciding which strategies are right for your company, you should consider how your target audience spends their time online.
For example, if you primarily serve an older demographic, you probably shouldn't rely solely on Instagram advertisements, since the platform generally caters to a younger audience.
On the other hand, if your company's primary audience is a younger demographic, you want to be sure that you take advantage of their large presence on social media.
Maximize your digital advertising with other online marketing strategies
Besides digital advertising, there are many other digital marketing techniques that can help your brand succeed.
Here are some of the most effective, and you can learn more about by clicking the link in each section.
SEO
SEO, or search engine optimization is a process that allows your website to rank higher in search engine results for keywords related to your business, which is a great way to ensure that potential customers can find you online.
Without the use of SEO, your products and services will be more difficult to find online, because your website pages won't rank highly for the keywords that mean the most to your company.
SEO also works hand-in-hand with PPC, which can help enhance your advertising campaign.
Email marketing
Email marketing is another way to market your company by contacting potential customers that you already know are interested in your services.
You can build a list of subscribers that have demonstrated interest in learning more about your company, products, or services.
Not to mention, an email marketing campaign can be a continuation of the information you collect via PPC ads. For example, if a user finds your website through a PPC ad but isn't ready to convert, they can sign up for your email list and you can continue providing them with information until they're ready to buy the product.
Web design
Though many people don't initially think of web design as a way to market a business, it absolutely is.
Your website is often the first impression someone gets of your company, and can play a major role in their decision to purchase from you.
Additionally, digital advertising campaigns that you already have in place won't be successful if you drive traffic to a website that's unprofessional or unorganized.
Content marketing
Content marketing is crucial to helping users learn about your business. Without content, it'll be impossible to rank well in results pages or convert your target audience.
Content helps users understand what your company is all about, what you offer, and creates brand awareness.
It is also the information that will be advertised to current and potential customers.
Does your company need help creating an effective digital advertising campaign?
WebFX is a full-service digital ad agency, and we can take your brand to the next level using digital advertising.
We'll get to know the intricacies of your industry and company, then create ad campaigns that will reach and connect with your target audience. We want to understand your company as a whole, and help you reach both short- and long-term goals for key metrics and overall revenue.
Contact us today to talk with a specialist and get a free quote!