How Internet Marketing Can Help Grow Your Business Online
As more consumers and business buyers head online (around 80% of shoppers research their next purchase online), companies are starting to investigate how Internet marketing can help their organization grow in the next quarter and beyond.
Keep reading this go-to Internet marketing guide to find out. Learn all about online marketing, from what it is to how much it costs, and get the information you need to persuade company decision-makers to sign-on and claim all the advantages of digital marketing.
If you're looking for professional Internet marketing help, our award-winning team of more than 200 web strategists can help. With our custom strategies, advanced artificial intelligence software, and impressive results, we can develop a solution that helps your business grow.
Call us at 888-601-5359 or contact us online to learn more about our digital marketing services!
Don't forget, we offer Internet marketing services to clients all over the world. So whether you need Internet marketing services in Cleveland, or Internet marketing services in Dallas, we've got you covered.
Our digital marketing campaigns impact the metrics that improve your bottom line.
See More Results

WebFX has driven the following results for clients:

$3 billion
In client revenue

7.8 million
Leads for our clients

5.2 million
Client phone calls
What is online marketing?
Online marketing, also known as Internet marketing, describes the use of web-based channels to promote, market, and advertise a company and its brand. Businesses can leverage a variety of channels, including email, search, social media, and more.
How is online marketing different from traditional marketing?
While traditional marketing and Internet marketing help your business grow, they are different.
In comparison to traditional marketing, online marketing uses web-based channels. It happens entirely online. A traditional marketing approach takes advantage of channels outside the Internet, like print, radio, and television.
Channels aren't the only area where traditional and online marketing differ.
Cost is another area of separation.
With online marketing, companies of all sizes can access affordable options for marketing and advertising their business, like social media advertising or search engine optimization (SEO). In comparison, traditional marketing tends to pose a high cost that only name-brands can afford.
The affordability of online marketing can often result in a higher return on investment (ROI) too.
While different, companies can take advantage of traditional marketing and online marketing. Together, a campaign that leverages both approaches can help your business accelerate its growth, sales, and overall exposure in the marketplace.
Time to Level Up Your Sales
Our long list of services helps you grow every aspect of your business with marketing strategies that are proven to increase bottom-line metrics like revenue and conversions.
In the past 5 years, we've managed more than 12.9 MILLION transactions across our client base.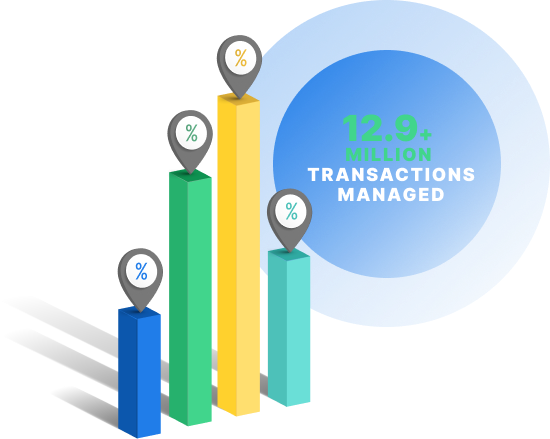 5 benefits of Internet marketing (and how it helps your business)
Internet marketing helps your business in several ways, like by providing:
Actionable data for improving the performance of strategies, like an ad campaign
Cost-effective avenues for earning leads and sales
Low cost of entry for launching a strategy or channel
Insightful user data to improve targeting and promotional efforts
In short, online marketing offers your business a transparent outlet for measuring and assessing the performance of your marketing and advertising strategies. Not to mention, it provides a level and cost-effective playing field for your company to compete with competitors.
What are some Internet marketing strategies that can help my company?
A few of the most common Internet marketing strategies include:
Search engine optimization (SEO)
SEO, or search engine optimization refers to the way a website is optimized to perform better in search results. Without SEO, businesses may find it difficult to rank on search engines like Google for the keywords that they associate with their products or services.
Optimizing your website for search is one of the best ways to grow your site traffic and your business.
Studies have found that being at the top of the first page of search results can earn you more than 50% of traffic. However, that percentage drops all the way to a mere 4% for the fifth spot. So, if you're not showing up on the first page for a specific keyword or phrase, you can forget about getting visitors that way!
To use SEO to grow your business, you may want to work with an experienced SEO agency.
An SEO company can help you perform the following tasks:
Analyze your competitors
Identify the key phrases and words you want to rank for
Optimize your website titles and meta tags
Optimize your copy and on-page content
Submit your site to search engines
Without SEO, your business stands very little chance of being found through searches.
Although you may rank naturally for some keywords over time, actively optimizing your website is one of the only ways to beat out your competition and rise to the top of the search results. It's one of the most efficient ways for any company to grow Internet business.
One of the best parts of SEO is that it generates organic traffic — traffic that you're not paying for after an initial investment. If you create an awesome blog post that starts ranking at the top of Google for a certain search term, it will continue to bring in traffic day after day.
SEO allows for a potentially incredible return on a relatively small initial investment.
That's why it's an exceptional example of how Internet marketing helps companies grow.
VIEW SEO SERVICES VIEW SEO PRICING
Pay-per-click (PPC) advertising
PPC, or pay-per-click advertising, is another way to bring new visitors to your website. PPC ads are displayed along with search results and entice users to click on them to find what they are looking for. As the name indicates, these ads require you to pay each time someone clicks on your ad.
However, they aren't as expensive as you might think.
In fact, the exact opposite is often true. PPC can be a fantastic investment for businesses of all size, because you have extreme control over your ad spend. If competition is low, you may only spend a few pennies per click and still see a great return on investment.
Just like SEO, where your PPC ads show up in search results are very important.
If your ad shows in the very first spot, above the unpaid search results, your business will receive roughly 59% of all ad clicks. So it is important to invest enough in your PPC campaigns to make your business link both visible and interesting to shoppers.
PPC campaign management can be a very complicated and time-consuming process.
However, the results are often worth it.
PPC ads can drive a great deal of traffic, and may sometimes have a very high conversion rate if they are targeted toward specific search phrases.
For example, if you create an ad for the phrase for "buy hamster cages," someone who clicks on it is probably looking to do just that.
One growing form of PPC is Facebook advertising.
Facebook ads can be highly targeted, and can help you increase not only your site traffic, but also drive new fans to your Facebook business page. Many online retailers see great results with advertising on Facebook, because it gives them the opportunity to directly target their audience or demographic without investing a lot of money.
VIEW PPC SERVICES VIEW PPC PRICING
Social media marketing and advertising
Social media channels, like Facebook, Twitter, and Pinterest, are great methods for growing your business with Internet marketing.
Companies can set up official brand pages or accounts on social media sites, and post updates to fans however often they choose. Although managing your presence on social media can potentially eat up a lot of time – especially if you are a very large brand – it's worth the investment.
Right out of the gate, business owners should understand that the purpose of social media is to be social, not to simply post promotional messages.
These platforms give fans of your company or product new ways to interact with, and learn about, what you have to offer. It also gives customers the opportunity to ask questions, get help with something they are having trouble with, or just have a conversation with you!
Social media can help grow your business by first growing your fans on these different platforms.
If someone follows you on Twitter because they like what you have to say, they might eventually make a purchase from your website. Or, if someone joins your Facebook page because a friend recommended it, they may already trust you enough to subscribe to your service when the time is right.
To put it simply, social media growth = business growth.
There are lots of creative ways to use social media to grow your fan and customer base.
You can post links to interesting content (even if it's not your own!), run contests or exclusive promotions, or simply ask questions. You can poll customers for their opinion on new products or services, or ask for their feedback on your website.
Above all else, it's important to make sure that fans know how much you value them. After all, where would you be without your customers?
In addition to marketing yourself on social media, you can also advertise.
Whether your company uses LinkedIn, Facebook, Twitter, Pinterest, or even Snapchat, you can launch an ad campaign. These campaigns are often highly targeted, allowing you to reach users by interests, behaviors, and more.
If you want to maximize the impact of this Internet marketing strategy, advertise on social media.
VIEW SOCIAL MEDIA SERVICES VIEW SOCIAL MEDIA PRICING
Email marketing
Email marketing is one method of growing your Internet business that seems like it will last forever.
Although gaining a dedicated following can take a long time, brands with large email lists know that there is great value in this method. In fact, one study suggested that for each dollar a brand spent on their email marketing program, they made more than $40!
Email's effectiveness seems to stem from its ability to put your company right where it matters most: a customer's inbox. In this digital era, the email inbox is one of the most frequently accessed locations on the Internet. When a customer opts-in to your email list, they are saying that they want to give your messages some real estate in their inbox — so you should definitely take advantage of it!
By sending out periodic emails about new products, specials or sales, and interesting additions to your website, you can drive shoppers back for repeat purchases. Emails can also easily be forwarded to others, so subscribers to your list might send one of your marketing messages to a friend or family member if they spot something of interest to them.
That can lead to more subscriptions, more clicks, and more sales.
Email marketing is a proven way to drive sales and encourage repeat visitors. Just be careful not to overwhelm your subscribers! Brands should test their email effectiveness to determine the right timing and frequency of their messages. If you send out too many emails, you risk annoying your customers – but not enough, and they may forget you completely.
VIEW EMAIL MARKETING SERVICES VIEW EMAIL MARKETING PRICING
Content marketing
Content marketing refers to the strategy of marketing to potential customers with different types of content.
The content used in this method can vary from blogs to videos to whitepapers or even ebooks, but they all share the same end goal: to convince visitors to your website that they should buy from or partner with you.
A solid content marketing strategy can help you grow your business online in leaps and bounds. Believe it or not, customers love original content, and some studies have shown that brands that offer original content are more trustworthy than brands that don't.
One of the oldest methods of content marketing is the company blog.
A blog can be a great way to not only offer content that is interesting to those visiting your website, but also to create conversation and encourage repeat visits. Blogs don't have to be all about your brand or products; in fact, most company blogs tend to focus on their industry as a whole, exploring trends or ideas and how they relate to their products.
Content marketing can also come in the form of downloadable, long-form content, like whitepapers, guides, or ebooks.
Though this kind of content can take a long time for a brand to produce and requires more research and resources than a simple blog post, it can be very rewarding. Offering long-form content can help to position you as a thought or industry leader, and that kind of positioning can be very valuable.
When executed correctly, content marketing will keep your customers interested in your brand. They will be willing to come back and visit your site regularly for new things to read and digest. If you're limited on time, you can always invest in content marketing services or even copywriting services.
VIEW CONTENT MARKETING SERVICES VIEW CONTENT MARKETING PRICING
Outreach
Links, as well as outreach, are other ways that potential customers may find your business.
If someone is visiting a website that they trust, and they see a link to your site, they are far more likely to trust you than they might if they had stumbled upon you in some other manner. But getting links on other websites isn't all about trust: it's also about your ranking.
Links to your site help indicate how well you should rank in searches for specific keywords or phrases.
Search engine algorithms — how search engines determine where a website ranks in organic results — have rapidly evolved since their introduction.
Years ago, the website that had the most keywords, the most links, and the most keywords in their content would undoubtedly sit at the #1 spot. However, algorithms now take unnatural or spammy behavior into consideration. This means that it's not enough to just have a lot of links — they have to be high-quality links from well-known and trusted websites.
So, in order to get these good links and improve your ranking, you will need to undergo a process called link building.
This refers to the process of building links to your site from other sites through manual actions. There are hundreds of link building options out there! You can simply ask for a link, or you can create great content that others want to link to. Social media and PR are two other ways that you can get these valuable links.
If you can build up a lot of high-quality links to your business online, this will indicate to both search engines and shoppers that they can trust you. This will not only improve your ranking, but also increase the amount of traffic that comes to your site.
Responsive or mobile-friendly web design
Website traffic from cell phones and tablets increases every day.
More and more consumers are using their mobile devices to research, browse, and even shop on the go.
To grow your business online, you may find it necessary to create a mobile-optimized website or even a completely mobile version of your site.
Mobile website design often involves installing special code that will make your website easier to browse on a mobile phone or tablet. It will cut back on unnecessary scrolling or zooming, and will make it easier for customers to find what they are looking for – or even make a purchase – from their device.
Creating a mobile version of your website, or using responsive design to ensure that your existing content appears properly on all devices, can potentially increase your conversion rate dramatically.
If a shopper visits your site on their phone and finds it easy to navigate, they are far more likely to buy from you than from a business who does not have a mobile-friendly store.
This Internet marketing strategy helps your business massively. Providing your website visitors with a fast, easy-to-use website increases their chances of engaging with your company, like by purchasing your products or contacting your team.
VIEW WEB DESIGN SERVICES VIEW WEB DESIGN PRICING
What are some examples of online marketing?
A few quick examples of online marketing (and how it helps businesses) include the following:
Reynolds Building Solutions advertises for keywords related to its business through a PPC campaign, plus optimizes its site for those keywords with an SEO strategy, resulting in a 71% year-over-year increase in contact form submissions
York Saw and Knife adopts a proactive email marketing and social media strategy, as well as a PPC campaign, leading to a 20% decrease in its cost-per-conversion and a 108% increase in its Google Ads conversions.
PaulB Parts uses local SEO and SEO, plus a PPC campaign and shopping feed management services, resulting in a 23% year-over-year decrease in cost-per-lead and a 150% increase in its ROI.
Some additional ways of how you can use Internet marketing to help your company include:
Partner with an influencer to promote your latest or best-selling product across social media
Launch a PPC campaign to advertise a sitewide sale, service special, or new product
Use email marketing to reach and nurture valuable leads to conversion
Marketing your business online offers your company immense flexibility.
You can leverage the channels that offer the most value, as well as experiment with others. Unlike traditional marketing channels, you don't have the long-term commitment that some require, like a billboard campaign.
You can see if an online marketing channel works and if it doesn't, end the strategy whenever you want.
5 tips to maximize the benefits of Internet marketing
Do you want to upgrade the benefits of online marketing on your business? Try these five tips:
Respond to online reviews: Get chatty with your customers and business buyers. Whether people leave reviews on Google, Facebook, or another channel, respond to those reviews. Thank users for their positive comments and help users that had a negative experience.
Keep NAP information up-to-date: For the best results with web marketing, ensure your name, address, and phone number are accurate across channels. That includes your website, social media accounts, and anywhere else where your contact and location information appears.
Test website features: Adopt an "always be testing" approach, and you can improve conversion rates across your site. Whether you experiment with different copy on a service page or new layouts, you can use data to create a better user experience.
Get SEO inspiration with PPC: Companies that use PPC can leverage campaign data in their SEO strategy. Via keyword data from your PPC campaign, you can discover new keywords to target as a part of your SEO efforts, which can help you attract valuable traffic to your site.
Use video to amplify communication: A video can help users of all backgrounds and experience levels understand your business. Whether you're trying to explain how a product works or why a product helps, you can use a video to explain the topic in a way that makes sense for everybody.
For additional tips, browse these go-to resources:
How do I get started with Internet marketing?
If you're looking to use Internet marketing to help your company grow, it's essential to build a solid foundation for your strategy. Getting started with online marketing can take time with these foundation-building steps, but they pay off in the long-term.
Start your digital marketing strategy with the following steps:
Determine what you want to accomplish with online marketing, like earning leads or sales
Research the channels available to your business and how they would help achieve those goals
Compile research on your target audience to narrow your list of channels further
Pick the channels that align with your goals and offer the most value
Set a realistic budget for each channel
Develop your strategy for each channel, as well as your overall strategy
Launch your plans and monitor their performance
Measure your results and make updates to improve performance
With these steps, your business can build a smart strategy for marketing and advertising your company across web-based channels. Whether you decide to use SEO, PPC, or another tactic, you can grow your online reach, revenue, and more.
93% of WebFX customers are extremely satisfied with their digital marketing results.
"Working with WebFX, everything is very organized and strategic. We're only a year into our partnership, and our expectations have definitely been met."
View More Client Testimonials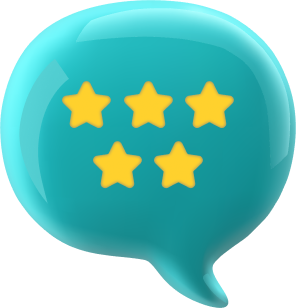 Get professional Internet marketing help for your business
Internet marketing is evolving, always changing and never remaining the same.
There are always new social media channels to explore, additional changes to Google's algorithm, and updated "best practices" for online marketers. So you may wonder how Internet marketing can help your business when nothing ever stays the same.
In this digital age, you may find it tough to keep up with the latest online marketing trends and how much marketing costs. As a busy business owner, you have enough to do — and updating your website copy probably isn't on your list of priorities.
That's why Internet marketing companies like WebFX exist!
We can help you make sense of digital marketing, and get you on the right path to success. We have the expertise, know-how, and talented team to offer Internet marketing help in every possible way — and we want to use it to grow your business.
Contact us online or call us at 888-601-5359 to learn more about our digital marketing services.