In 2006, the verb "Google" became an official part of the English language. This was only a slight indication of how mainstream Google would become, and today, it's the most used search engine across the globe. Millions of people search for things on Google every day on their smartphones, computers, and other devices.
This creates many opportunities for businesses to reach potential customers and clients with search engine optimization, or SEO.
Not convinced?
These 8 Google search statistics show how important Google is to modern consumers, and why SEO is essential to the success of your business online. If you're looking for an SEO company to do the job for you, WebFX is the best SEO company for the job!
Google search statistics overview
Check out our overview below that outlines the Google search statistics that we'll talk about on this page.
Over 2 trillion searches are conducted on Google each year.
79% of global searches from a desktop were through Google.
When searching on a mobile phone, 96% of users utilize Google.
One third of mobile searches are location-based.
When searching for information, 65% of people focus on relevancy rather than the company name.
After searching, 51% of users found a new product or company.
84% of people use Google 3+ times per day.
The top organic search result earns 34% clickthrough rate on desktop and a 31% clickthrough rate on mobile.
Search engines have a 14.6% close rate.
Organic search produces 23% of site visits.
10 search engine stats that show off Google's power
Read on to learn more about our top 10 search engine statistics that show off the power of Google.
Though Google did not release the exact number of searches they handled, they confirmed that it was in the trillions. This means there are at least two trillion searches each year, which works out to a minimum of 63,000 searches per second. With billions of searches per day, it's clear that consumers turn to Google when they want information, and that includes information about products, services, and businesses. And in order to reach those searchers, you need to rank well in organic search results.
Out of all the searches conducted around the world, over ¾ are conducted through Google. Other search engines, like Bing and Yahoo, simply can't keep up. If people are searching for your business, they are more than likely doing it through Google. If you want to drive traffic to your site, you should focus your efforts on ranking well in Google search results for keywords related to your business.
This ensures that people who are searching for your products or services can find your business, visit your website, and potentially become a customer.
The number of people who use their cell phones to search for information is rapidly growing. As our culture becomes more tech-savvy, and an increasing number of people own smartphones, it makes sense that more users primarily search for information on mobile devices. This means that your site needs to be optimized for smartphones and other devices.
Mobile users want search results that give them the information they need quickly and easily, whether it's content that's readable on their smaller screen or your company's phone. Someone who searches for a local service or business on their phone is often going to pick the first business that suits their needs. With SEO, you can make sure that those users can see your business as one of the top results and have the option to become a customer.
"Near me" is a phrase that many users include in their Google searches for local businesses. People often search for phrases like "food near me" or "thrift stores near me" to find businesses in their geographic location. The word choice is important here, and the search results for phrases as close as "near me" and "nearby" can be significant. Part of SEO is utilizing keywords that your target audience is searching, and if people near your storefront are searching for the products or services you offer, you want to make sure that your business is one of the top results.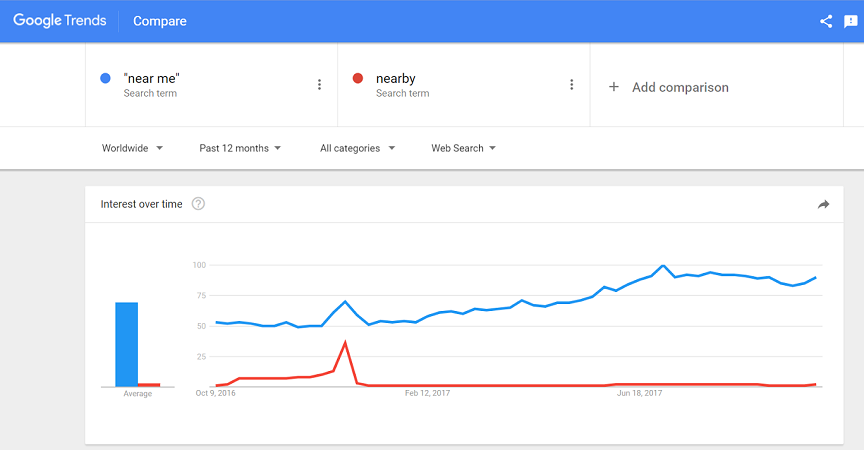 When users conduct these searches, they're typically looking for immediate answers. They won't scroll through pages of results to fully research their options – they'll pick the first one that suits their need.
Many searchers don't spend a ton of time visiting multiple sites and researching all the businesses listed in search results. In fact, over half of searchers focus on relevancy rather than the brand name. If your business provides the service a person is seeking, they will often choose your business over others if you're ranked near the top. SEO is important in this regard because it helps you move your way to the first page of search results and above your competitors.
Half of the people who conduct searches aren't going straight to recognizable brand names. Most users' top priority is finding something that suits their needs, and they're happy to go with an unfamiliar company if it provides what they're looking for. Users are drawn to what you can provide rather than the size of your company.
If your product fits their need, they will choose your company over a bigger company.
Google is great for finding what kind of food is best to feed your cat, how long you should work out each day, and why the grass is green. That might be why 84% of people use Google three or more times per day. Whether you're searching for the answer to one of life's most important questions or just looking for a dinner recipe, you're probably part of the 84%.
SEO increases your clickthrough rate (CTR). You will have more traffic if you get more clicks on your website. The clickthrough rate is how many people click on your link and end up on your site. One-third of the clicks go to the top search result.
From that point, the CTR gets lower. Your website's position in the organic listing is important because it can be the difference between a 30% CTR and a 7% CTR. You want to utilize SEO to ensure you get your website in a position with a higher CTR. SEO can help get your website towards the top of the search results in order to have more traffic on your website.
SEO involves significant investments of time and money into it, but considering that SEO leads have a 14.6% close rate, it's certainly worth it. This is especially impressive when compared to the 1.7% close rate of outbound leads, from traditional methods like cold-calling and billboards. This is important because many businesses are dissatisfied with their conversion rate.
In fact, only three years ago, only 22% of businesses were satisfied with their conversion rates. If you're part of the majority of marketers that aren't earning as many customers and sales as they'd like, SEO could be the right choice for your business.
Organic search is so important because it helps put your company in front of the right users at the right time — which is a benefit in itself. However, did you know that organic search results help drive 23% of site visits? That's nearly a quarter of all site traffic — so if you're not optimizing for SEO and not ranking in organic search, you could be missing out on a ton of website visits.
Independent research from Clutch has named WebFX the
top SEO company

in the United States.

Clutch has personally interviewed more than 250 WebFX clients to discuss their experience partnering with us.

Read More Clutch Reviews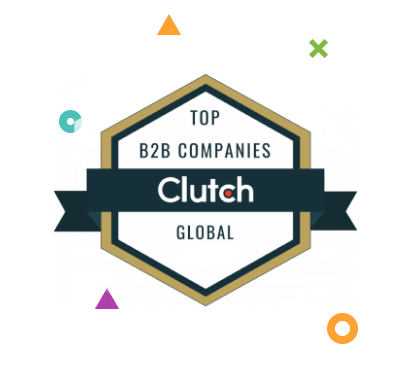 Do these Google search statistics have you focused on SEO?
Did you know that WebFX is a top SEO company that can help you rank highly in search?
From the search engine stats above, it's easy to see why ranking in search engines is so important, and SEO services from a reputable agency can help you do just that.
WebFX has been helping clients reach their goals with SEO for 25+, and we can't wait to help you reach yours.
Contact us today to learn more about our services, and learn how SEO can help your business thrive in search engines.
How is your website's SEO?
Use our free tool to get your score calculated in under 60 seconds.
WebFX Careers
Join our mission to provide industry-leading digital marketing services to businesses around the globe - all while building your personal knowledge and growing as an individual.