In the wake of the Affordable Care Act, you might be struggling to effectively market your health insurance company. Health insurance advertising is now as competitive as it is expensive, which makes it a struggle for many marketers trying to navigate the industry amidst new laws and regulations.
If you want to learn more about how you can market your health insurance company online, keep reading, and give us a call at888-601-5359 (or contact us online) to receive a custom digital marketing proposal.
Online ad options for health insurance companies
Let's take a look at some of your options for health insurance advertising online:
Pay-per-click (PPC) ads. With the PPC model, your platform only charges you when one of your ads is clicked. Some of the most well-known are the ones in Google search results, which are managed by Google Ads.
Bing ads. Another PPC platform, Bing ads appear in Bing search results.
Facebook ads. There are many ways to advertise on Facebook. You can choose between Marketplace ads, promoted posts, and sponsored stories.
Twitter ads. On Twitter, you can pay to boost your tweets, gain more followers, or promote a hashtag.
Banner ads. Banner ads are visual advertisements that appear at the top, bottom, or along the side of a webpage. These ads are often seen on news websites and other popular sites and blog communities.
Mobile ads. These ads appear on mobile devices like smartphones and tablets.
Email newsletters. Email newsletters are sent to subscribed recipients via email.
Gmail ads. In Google's email service, relevant ads appear above the user's inbox.
Video ads. Some sites now offer advertisers the ability to run video ads above or in line with their content.
YouTube ads. Ads on YouTube are also very customizable, and they can appear as banner ads, in-stream video ads, or in-video overlay ads.
Pinterest ads. This type of ad appears as a Pin by a brand or advertiser.
Instagram ads. To run ads on Instagram, all you need is a Facebook page.
Choosing which of these are right for your insurance company will require a thorough examination of your budget and goals. And if you want to maximize your return on investment, consider the following tips for health insurance advertising.

Hear What It's Like to Work With WebFX!

"WebFX provides professional, knowledgeable SEO services that can help any business. They are thorough and always provide detailed responses to help educate you on what they're doing and why. I've learned a lot from WebFX and it helps me do some SEO in-house while continuing to use their services."
Insurance Company
6 digital advertising tips for health insurance companies
1. Treat each service line separately
As you create your strategy, you should have separate campaigns for Medicare, Individual, and Group. This way, you can properly align your ads with the right audiences and tailor them to specific demographic needs.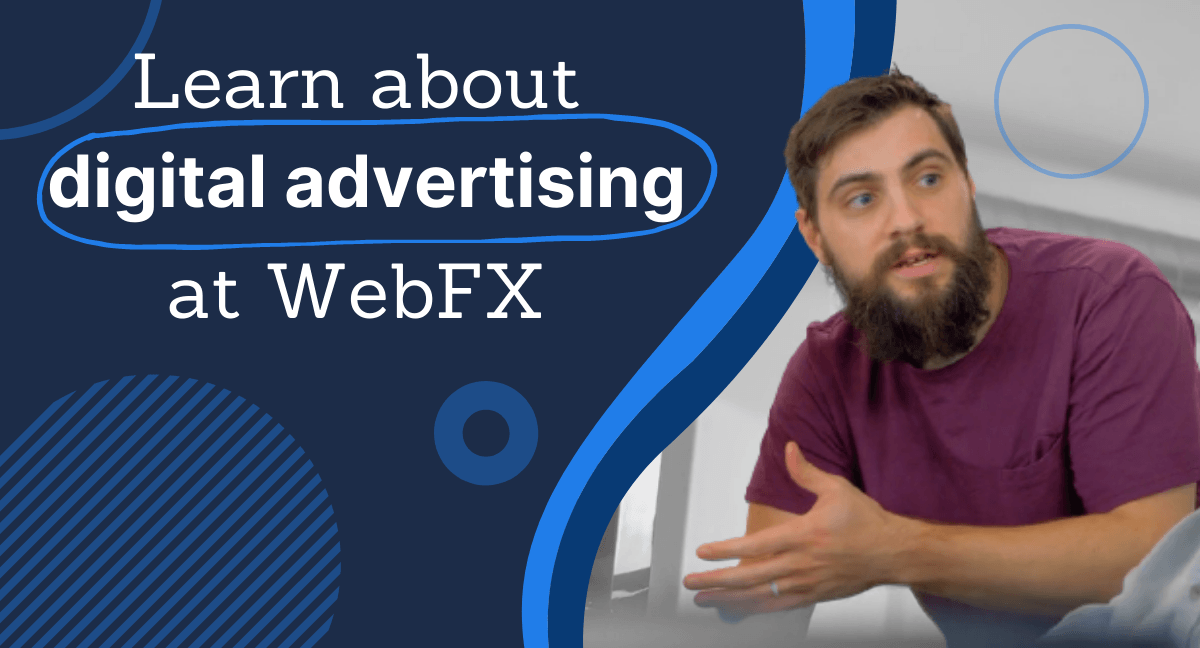 If you use a PPC platform like AdWords, it's also important to bid on and protect your brand name. Sometimes your competitors will bid on your brand and use it their advertisements in an attempt to lure customers searching for you by name. If this happens to you and your brand is trademarked, you can file a complaint.
Along the same lines, you should remember that using your brand name as a keyword is always wise. Many people who are ready to purchase insurance have already done their research — and the easier you make it to find you, the more likely they'll be to enroll.
2. Align your budget with enrollment rates
There are only small windows of opportunity where Medicare enrollees and individual health insurance enrollees can switch insurance agencies. During these open windows, there will be a huge influx of people looking for coverage. Your advertising budget should correlate with enrollment dates, so you can get the most return on your investment.
Keep in mind that there are also special enrollment periods based on life events. When someone gets married, for example, they'll be permitted to join their spouse's plan. And when they turn 65, they become eligible for Medicare. Keep your advertising budget targeted for these special enrollment periods.
3. Advertise on multiple platforms
To maximize your reach, you should launch advertising campaigns on multiple search engines and platforms. Google is — of course — the powerhouse of search and by far the most popular, but that doesn't mean you should neglect adverting on Bing, social media sites, and other popular online locations.

Everyone is required by law to have health insurance, which translates to an enormous and very diverse demographic that is searching for what you have to offer. Your ads can be effective on a variety of online locations, so use as many as your budget allows when you're creating your advertising strategy.
Just as it's important to advertise on multiple platforms, it's also wise to test a variety of ads. Consider using banner ads and video ads along with your regular PPC ads for health insurance to see how they perform.
4. Test your landing pages
During open enrollment, you're spending a great deal on advertising, so you can't afford to ignore your landing pages. You should test them extensively to determine what layout, design, call to action, and overall messaging best resonates with your prospective enrollees.
Consider using the following tools to test your landing pages:
Unbounce
Optimizely
VWO
And if you've never run tests on your site before, be sure to check out our beginner's guide to A/B testing.
5. Use negative keywords
Negative keywords — or keyword exclusions — are the ones that you don't want to include in your ads. If you haven't added any to your campaign yet, this list of 25 is a great place to start. Negative keywords are extremely important in health insurance advertising because there are so many types of insurance available.
Be sure to exclude people in the market for car, auto, life, pet, and dental insurance. Also, keep in mind that people who already have health insurance might use specific keywords to access information about their current policy, using keywords like "login" or "make payment", and they can be excluded as well.
6. Don't forget to retarget
People looking for health insurance are likely going to shop around before they commit to a policy. This means you should continue to target them after they leave your website. Keep your company fresh in their minds with strategic retargeting.
Good agencies have more than 50 testimonials.
Great agencies have more than 100 testimonials.
WebFX has over 1000+ glowing client testimonials.
See What Makes Us Stand out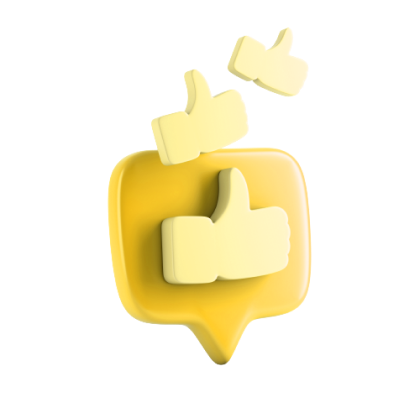 Drive revenue with digital marketing for health insurance companies
Given its competitive nature, the health insurance industry can be a difficult one to advertise in. But if you want to improve your strategy and generate more enrollments, WebFX can help.
Our Internet marketing team has years of experience creating comprehensive plans for our clients, and we can do the same for your insurance company. Contact us today to speak with a strategist!
Earn a 20% greater ROI with WebFX