If you're a hotel owner, chances are you are always looking to attract new guests to your location. Though you may not be sure where to start, WebFX has you covered with our hotel marketing services and guide for marketing hotels online.
Hospitality marketing is not always easy.
Many marketing firms will simply try to sell you their service. They will often neglect to explain the steps involved or why each step matters to your hotel's web marketing plan. Conversely, let's face it, creating a hotel Internet marketing strategy in-house is time-consuming and draining.
As a leading hotel Internet marketing company, we know that knowledge is crucial – both for the firm you decide to work with or when doing your own company marketing. That's why we've created this resource, which shares our services and how to market a hotel.
Use this resource for hotel digital marketing to build a foundation for creating your brand's strategy to book more rooms. Market your hotel at a reasonable cost (and for an impressive return on investment) and keep rooms full throughout the season.
Keep reading to get started with online marketing for hotels. If you want to learn more about our hotel marketing services, you can reach us at 888-601-5359 or contact us online to request a free, no-obligation proposal!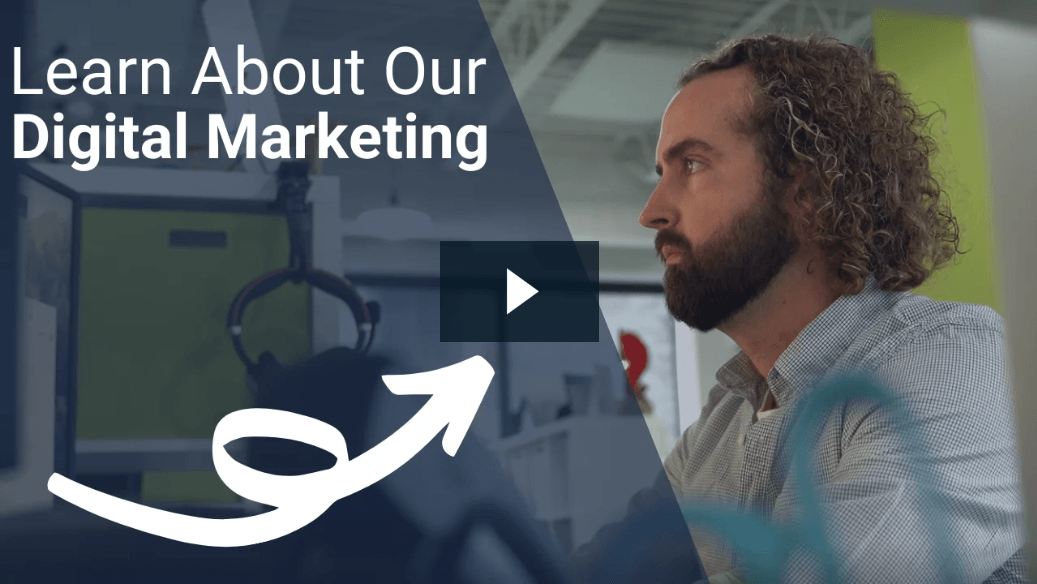 Get more bookings with hotel Digital marketing services
At WebFX, we offer digital marketing services that help your hotel earn more bookings, including:
And more!
Learn more about our hotel digital marketing services by browsing our plans and prices today! If you have questions about which hotel web marketing strategies offer your business the most value, feel free to contact us online or call us at 888-601-5359 to speak with an experienced strategist.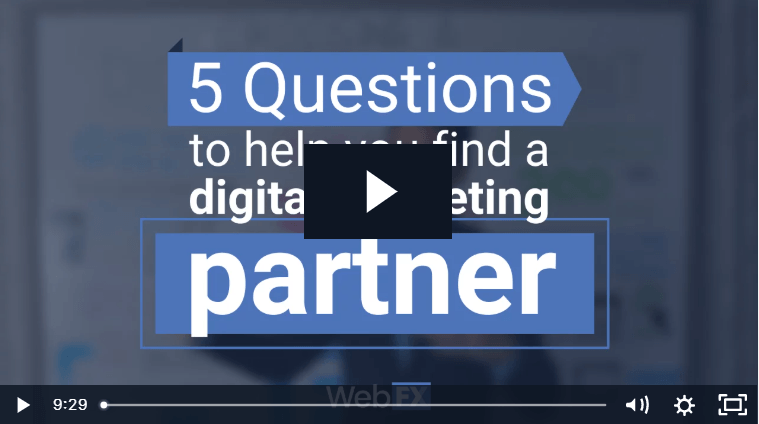 Hear What It's Like to Work With WebFX!

"All of my interaction with our account manager has been so positive. I worried about the amount of money I was spending and she has made it worth my while. I understand there is a team behind her as well but I have been so impressed. Her responsiveness is outstanding."
Real Estate Rental
How to market your hotel: 5 proven strategies
Need to market a hotel successfully? Get started with these five hotel web marketing strategies:
1. Optimize your website for search engines
One of the most crucial strategies for hospitality marketing involves ensuring the visibility of your hotel's website on search engines. This can be done through a process called search engine optimization, or SEO.
If you're new to the concept of SEO, here's a brief explanation: search engine optimization involves making critical updates to your website's content, code, links, and occasionally layout to improve its likelihood of ranking in user searches. Essentially, it's the process by which you improve your hotel's website to make it more likely to show up when someone searches for something like "book a hotel in [your city]."
SEO can take a long time to learn, especially on your own, but it's one of the most important things that hotels can do to increase their online bookings. Research has shown that the top result in searches gets around 33% of clicks. This drops to 17% for the second result and 11% for the third. If you're on the second page, you're looking at about 1% or less.
This is why SEO is crucial: if you're competing with two nearby hotels for the top position for "hotel in [your city]," improvising your position in search can result in a large increase in clicks to your site. Quite obviously, if visitors like what they see on your website, they are more likely to book a stay with you.
You can read this article to learn more about SEO for your hotel website.
To learn how you can start improving your SEO, check out our SEO tutorial created for beginners just like you. This free tutorial will walk you through several simple steps you can take to improve your hotel website, and explain why each element of SEO is important.
2. Strengthen your local SEO
Have you noticed that searches for hotels in your area don't always return a regular list of search results? If you're seeing results below a list of locations with addresses, phone numbers, and photos, you are seeing the Google's "My Business" feature.
Google My Business gives hotel managers a way to stand out in searches, offer quick information about their business, and make it easy for potential guests to get in touch with you. When you set up a My Business profile, you will be able to add the following information:
Your location, contact information, and hours of operation
Photos of your hotel
A short description
Links to other websites where you may be featured (like Yelp or TripAdvisor)
Optionally, the cost and availability of your rooms
Also, setting up this profile will allow guests to review your hotel, and have their review featured right on the Google search results (as you can see above).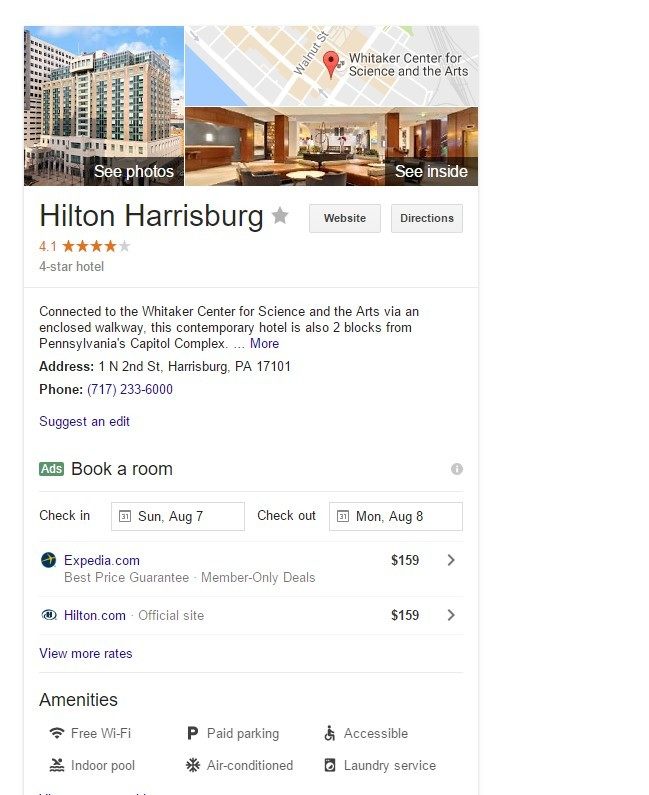 Having this information available up front can provide enormous benefits for your hotel.
If you neglect this strategy in your hotel digital marketing plan, you will be sacrificing many potential guests. One study found that 40% of mobile searchers are looking for travel-related information, like hotels, are likely to place phone calls if the option is available. Setting up your Google My Business page can make that option available instantly!
Strengthening your local profile isn't all about Google, of course.
Many local searches will also take potential guests to review websites like Yelp, TripAdvisor, Hotels.com, Oyster, and so on. Ensuring that your profile is complete on these websites, that you have added multiple professional photos, and that you are reviewing and responding to reviews can also be a huge boost to your hotel's online presence—not to mention, its reputation.
3. Encourage interaction on social media
Social media for hotels can be tricky. Some hotel chains have created Facebook, Twitter, and Pinterest accounts because it was recommended to them. They worked hard to attract fans and followers, only to be disappointed when their updates and content didn't reach the number of people they anticipated.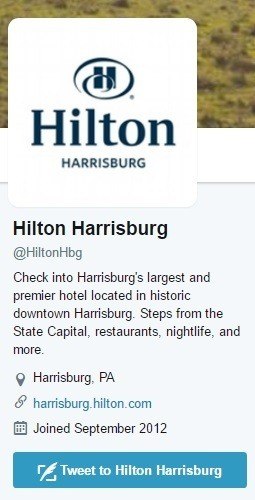 The biggest reason that hotels and social media haven't meshed well is due to the approach.
Most consumers follow a page on social media because it represents a product they use frequently, a service they love, or a brand they have affinity for. Hotels, however, often represent a very temporary place in a guest's life, and it may take a long time—and a large number of stays—for them to develop an attachment to your location or chain over another.
Because hotels may have a hard time gaining a large number of engaged fans to consume their content or make future bookings, a shift in approach is recommended. For hotels, social media can be an incredible way to encourage interaction with past, current, or future guests, solve customer service issues in a timely manner or highlight the positive experiences that guests have had at your hotel.
Linking to your social media pages from your hotel website, and ensuring that they are checked regularly, can help encourage potential guests to contact you there. You may also want to add a tagline to your website, such as, "contact us on Facebook or Twitter with any questions we may answer about your stay"—to encourage this behavior.
If you are highly responsive and friendly on social media, potential guests will be more likely to book with you or perhaps consider making you their hotel of choice for future stays. Social media also helps humanize your business so that you can more easily relate to customers, making it a valuable part of an overall hotel digital marketing strategy.
4. Educate guests with content marketing
If you are even vaguely familiar with SEO, you may know that adding informative, keyword-rich content to your website is one of the best ways to improve your ranking on search engines. An advanced form of this content addition that can help you reach more guests is called content marketing, and it can be an enormous benefit to your hotel.

Content marketing is a long-term marketing strategy that requires the creation of relevant content like blog posts, guides, or articles for your website to increase a visitor's interest in your brand or business. Although other industries typically use content marketing to educate visitors on a topic, hotels can use it to attract visitors who may be searching for information on highly relevant topics, making them more likely to become guests.
For example, if your hotel is located in Hawaii, there's a pretty good chance that your staff knows a great deal about the area—what restaurants are good, what tourist spots are worth visiting, and what shops are nearby. You can use this knowledge to create pages that directly answer questions that visitors to Hawaii might have while they are researching an upcoming trip. An example might be, "what restaurants should I try in Oahu?"
At the end of each article or blog post you create, you can add a call to action for your hotel. A good example would be to ask your audience what they are looking for and include your location in relation to somewhere popular in the area. For instance; "looking for an affordable hotel during your stay? We are located just a short walk away from the top restaurants in Oahu." You could then link to your booking page, show photos of your hotel and so on.
If visitors find relevance and value in the content you create, and your timing is right, you are likely to see potential guests click around your website, and perhaps go on to eventually book with you for their upcoming stay. Content marketing can definitely be a powerful asset if you know how to use it correctly!
5. Dominate your competitors with PPC
Finally, digital marketing for hotels can be highly challenging if you operate in a city that is a popular vacation spot or tourist attraction. Although the four strategies we've covered so far can all be done for free, this final marketing method does require an investment of both time and money.

Pay-per-click advertising, or PPC, is another way that you can boost your hotel's visibility in search results. Searches on Google don't deliver just natural (also called "organic") results—they also deliver paid ads that have been placed there by companies or businesses.
PPC advertising works like this: your hotel sets up ads around certain relevant keywords, like "hotel in [city][state]." You then bid a certain amount, usually suggested by Google, to have your ads appear at the top and along the sides of organic search results. You don't pay anything for your ads unless they are clicked—thus the name "pay-per-click."
If your area is saturated with hotels and hospitality options, PPC can be a perfect way to gain attention and still earn clicks from search results. A well-written PPC ad can attract a high number of clicks, and can help your website earn much-needed attention and interest from guests while you are still working to improve your SEO.
Our digital marketing campaigns impact the metrics that improve your bottom line.
See More Results

WebFX has driven the following results for clients:

$3 billion
In client revenue

7.8 million
Leads for our clients

5.2 million
Client phone calls
Get more bookings with hotel web marketing
There you have it! These are our top five hotel digital marketing strategies. We hope we have provided you with the kind of information you need to help you with your online marketing for your hotel.
As a hotel digital marketing company, we understand that promoting your business online can take a lot of time and effort. If you want to keep your focus on doing what you do best — running your hotel — outsourcing some of your efforts to an experienced marketing company can be a huge help. So the next time you're thinking about how to reach the most potential guests online, why not reach out to us for help?
WebFX is an experienced, full-service digital marketing firm with more than 1000+ happy clients. We regularly create custom packages for our clients that incorporate SEO, content, web design, and advertising into one powerful marketing plan. Feel free to reach out to us at any time for a no-obligation quote, or to find out how we can help your hotel attract more guests online.
Earn a 20% greater ROI with WebFX