9 Top Email Marketing Companies in the World for 2023
Email marketing is one of the most effective channels for nurturing leads and generating conversions. But finding the right agency to help you accomplish your email marketing goals can be challenging. That's why we did the vetting for you and created this list of the world's top email marketing companies of 2023!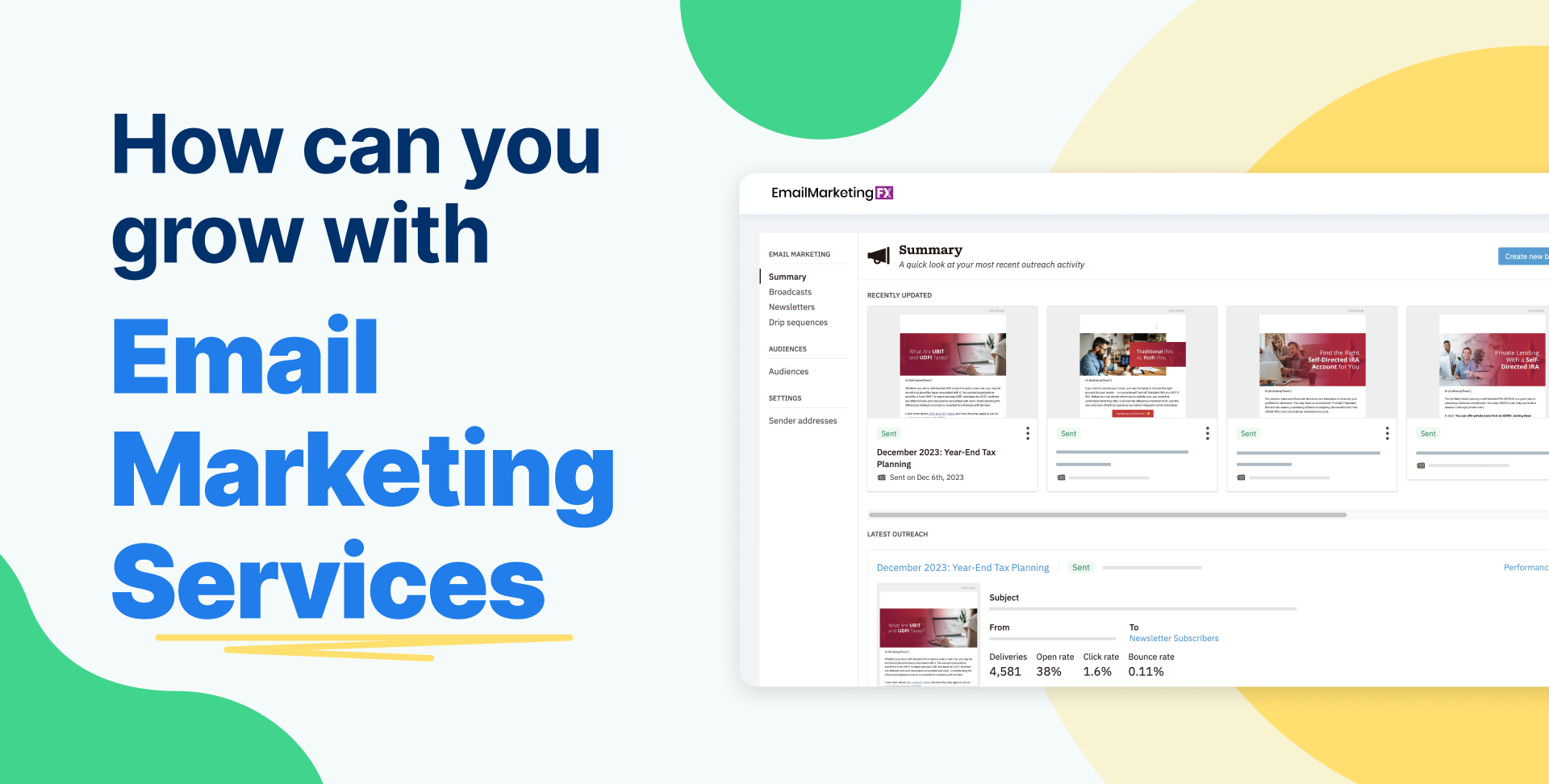 Want to get started with one of the best companies for email marketing right away? The team at WebFX is standing by and ready to help you maximize your revenue with data-driven email campaigns.
Whether you need advice on which strategies to implement or need a team that can manage your campaigns from start to finish, we can do it all.
We've helped businesses like yours drive over 7.8 million leads and $3 billion in revenue.
Give us a call at 888-601-5359 or contact us online to learn more about our industry-leading email marketing services.
Meet WebFX:
Your world-class, tech-enabled marketing agency with over 1.6 million hours of combined expertise.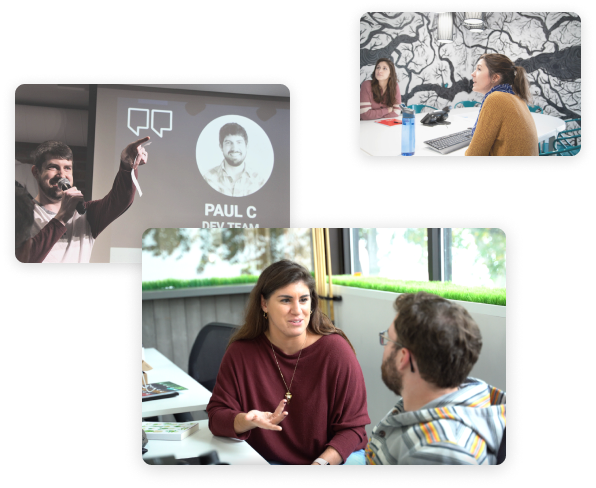 9 top email marketing companies of 2023 in the world
1. WebFX
Location: Pennsylvania, USA

Pricing: View email marketing pricing

Employees: 500+

Reviews: https://clutch.co/profile/webfx
First on our list of the top email marketing companies is WebFX.
You might be asking, "wait, aren't you WebFX?" We wouldn't include ourselves on this list if we didn't truly feel like we are one of the best email marketing agencies, especially for small to medium-sized businesses (SMBs).
Here are a few reasons why WebFX is one of the best companies for email marketing in the U.S.:
Personalized email marketing strategy
When it comes to email marketing, every business is unique. You need a strategy that effectively reaches your target audience and encourages them to convert. That's why at WebFX, we provide completely personalized email marketing campaigns for clients.
We'll take the time to get to know your company's unique needs, goals, industry, and audience to craft a campaign that effectively drives conversions and revenue.
Plus, when you partner with us, you'll have access to your very own dedicated account manager as your main point of contact so you can get answers to your questions fast.
An award-winning team of experts
Our award-winning email experts have more than 25 years of experience crafting revenue-driving email campaigns.
We know what it takes to implement and manage email campaigns that drive impressive results, so you can rest easy knowing you'll have an experienced team at your side dedicated to helping you earn the highest return on investment (ROI).
Plus, we're a full-service digital marketing agency. That means we can help you with all your digital marketing needs, from email marketing to search engine optimization (SEO) to pay-per-click (PPC) advertising, and beyond.
A track record of incredible results
At WebFX, we don't just say we drive results – we actually do it. Don't just take our word for it, though. Hear from our client, All Pro Trailer Superstore.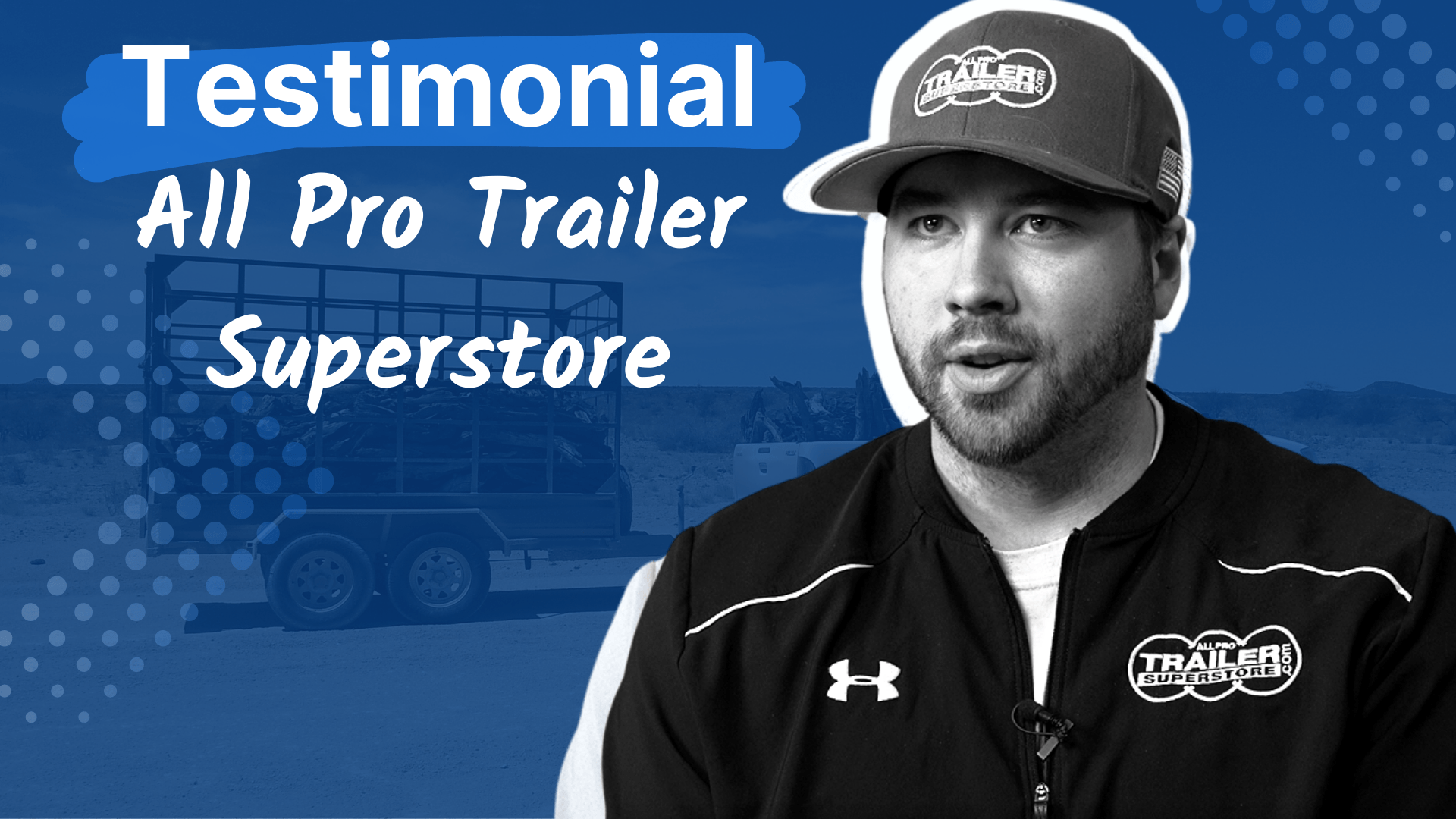 With email marketing services from WebFX: All Pro Trailer Superstore achieved the following:
948% increase in website visits from email
600% increase in lead generation from email marketing
Check out our case studies to see more of the incredible results we've helped clients achieve through email.
2. Open House Media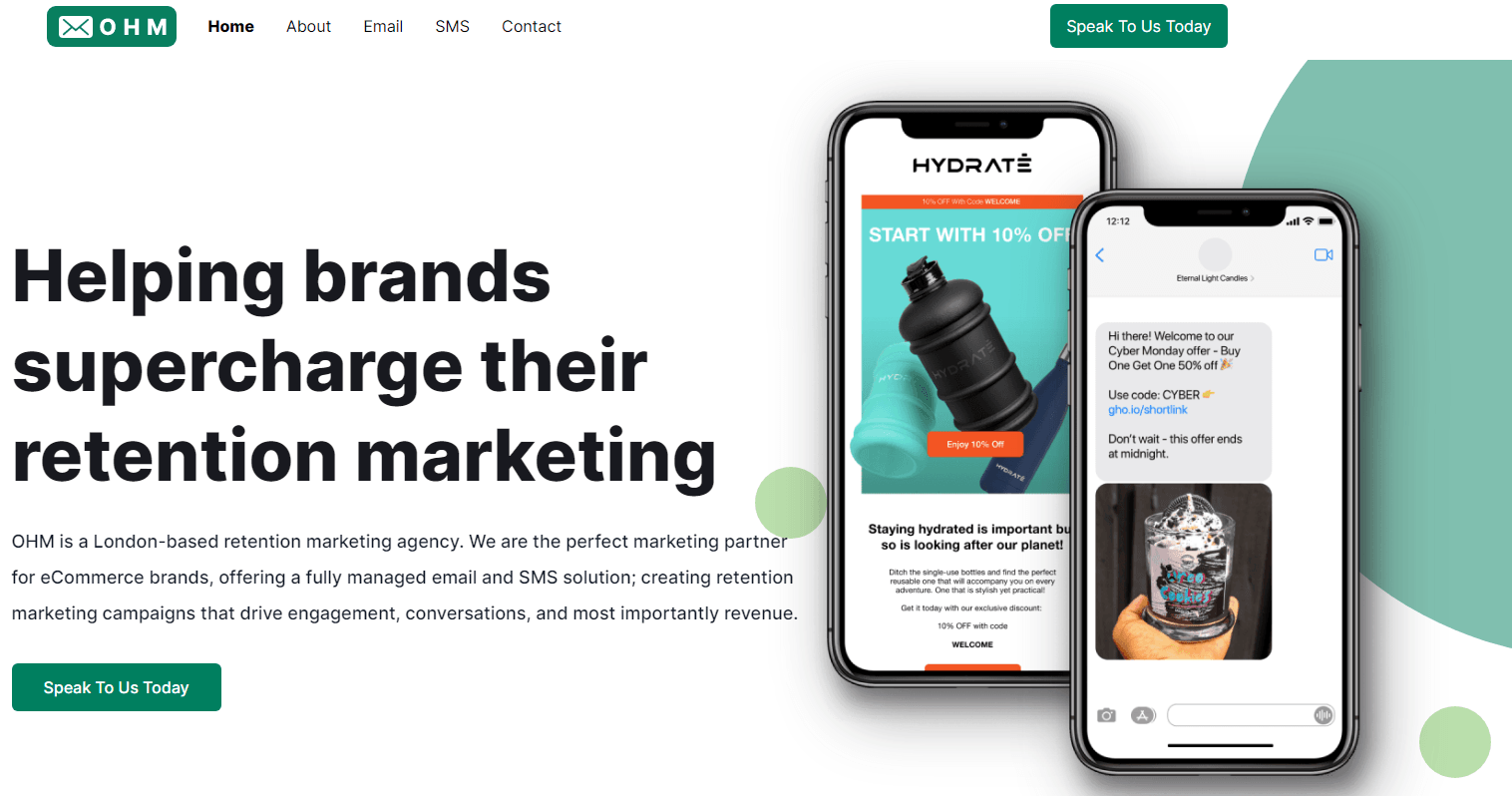 Location: London, United Kingdom

Pricing: $1000+

Employees: 2–9
Open House Media is the second spot on our list of the best email marketing companies. Located in London, United Kingdom, this agency specializes in helping businesses maximize their sales with email.
Here's a brief snapshot of their email marketing process:
Discovery and consulting to better understand your business and current goals
Lifecycle planning to evaluate your analytics and create an email funnel
10-15 email flows crafted for each stage of your lifecycle
Campaign mapping to create both sales and educations email campaigns
Ongoing optimization to improve your email results
List growth and reactivations to grow your email list and re-engage inactive subscribers
So, if you're searching for one of the best email marketing companies in the U.K. that can help you manage your campaign from beginning to end, Open House Media could be the agency for you.
3. Martal Group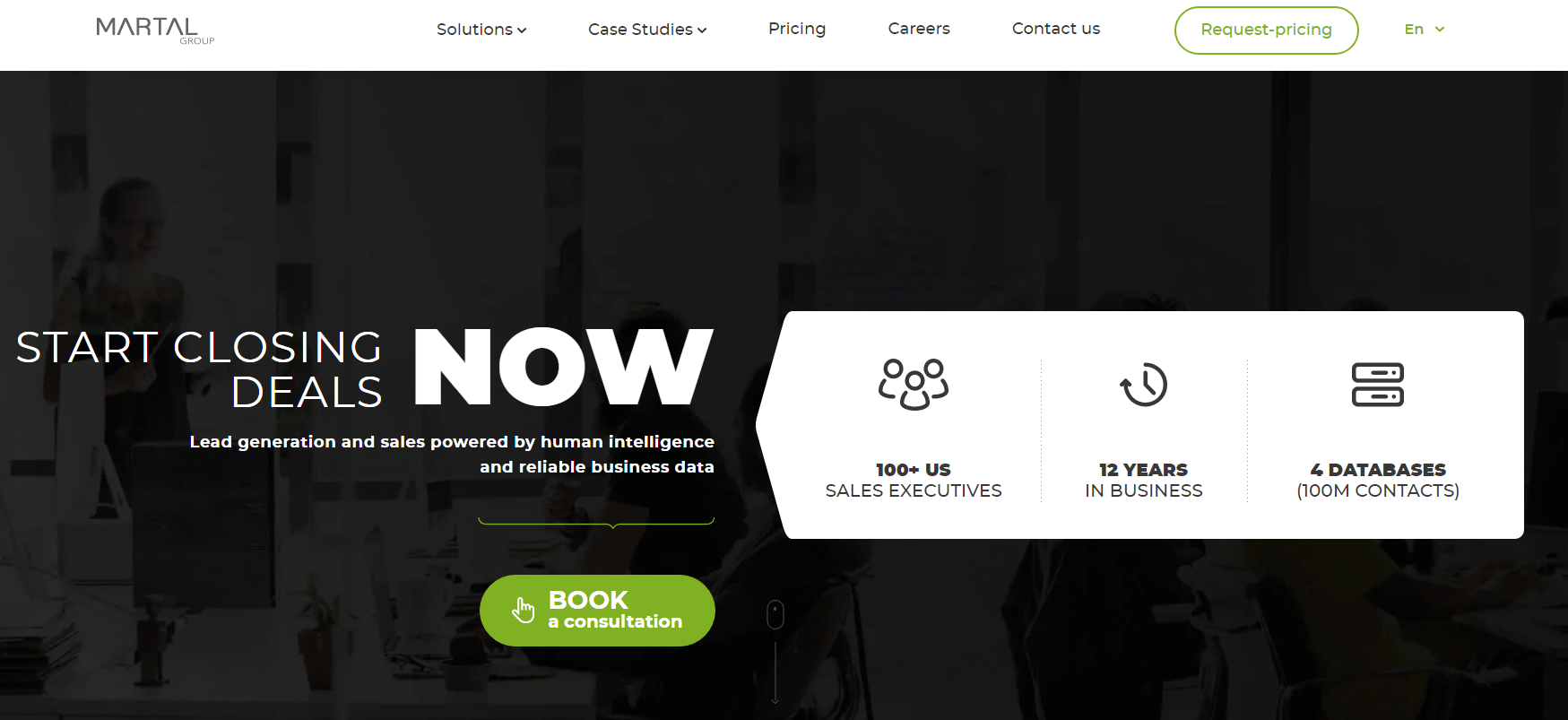 Location: Oakville, Canada

Pricing: $5000+

Employees: 50–249
Looking for top email marketing companies in Canada? Look no further than Martal Group.
Martal Group is located in Oakville, Canada, and has experience serving a range of industries including automotive, ecommerce, and I.T.
When you partner with Martal Group, you'll receive the following:
With a team consisting of a sales executive, research manager, and operation manager, you'll have dedicated specialists ready to help you boost sales with your email campaign.
4. BrainDonors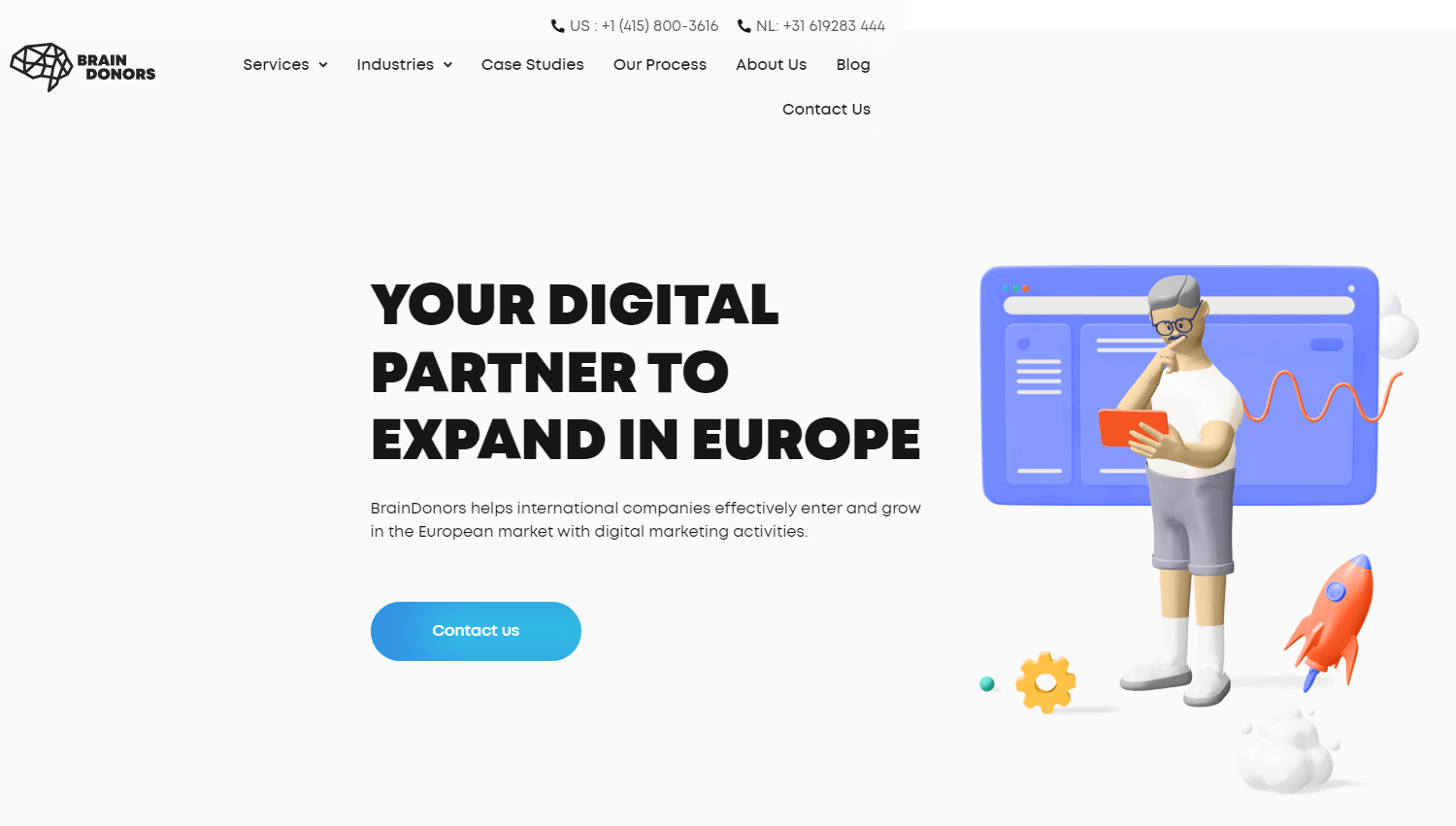 Location: Amsterdam, Netherlands

Pricing: $1000+

Employees: 10–49
Fourth on our list of the best email marketing companies of 2023 is BrainDonors.
BrainDonors uses a six-step approach to help your drive results through email:
Full marketing mix audit and identify weak spots in your existing strategies
Competitor research and analysis for new growth possibilities
Media strategy preparation
Creative strategy preparation
Campaign launch
Ongoing improvements and optimizations
Located in Amersterdam with six years of experience under their belt, this email marketing agency could be a great fit if you're searching for a company in the Netherlands.
5. R17 Ventures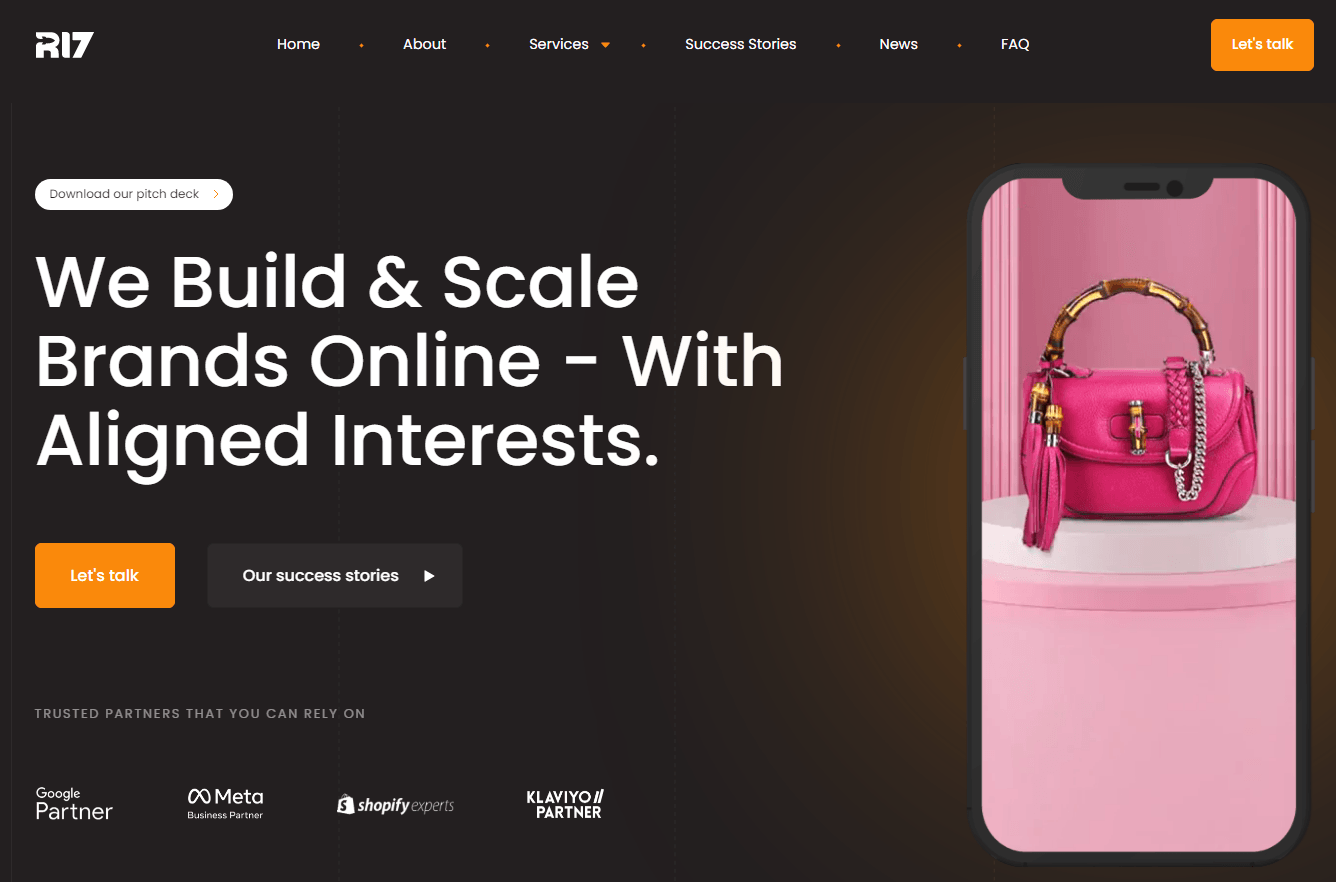 Location: Zurich, Switzerland

Pricing: $1000+

Employees: 10–49
R17 Ventures is located in Zurich and has a 4.9 rating on Clutch, making them one of the best email marketing companies in Switzerland.
This agency not only specializes in email marketing, but also digital marketing in general, which means you can turn to them for all your marketing needs.
When you invest in services from R17 Ventures, you'll be partnered with a dedicated performance marketing specialist as your main point of contact. R17 Ventures also conducts data analysis and email testing to ensure your campaign always drives the best results.
If you need an email marketing agency in Switzerland that can help you with your email marketing needs, R17 Ventures could be a great choice.
6. Contactopia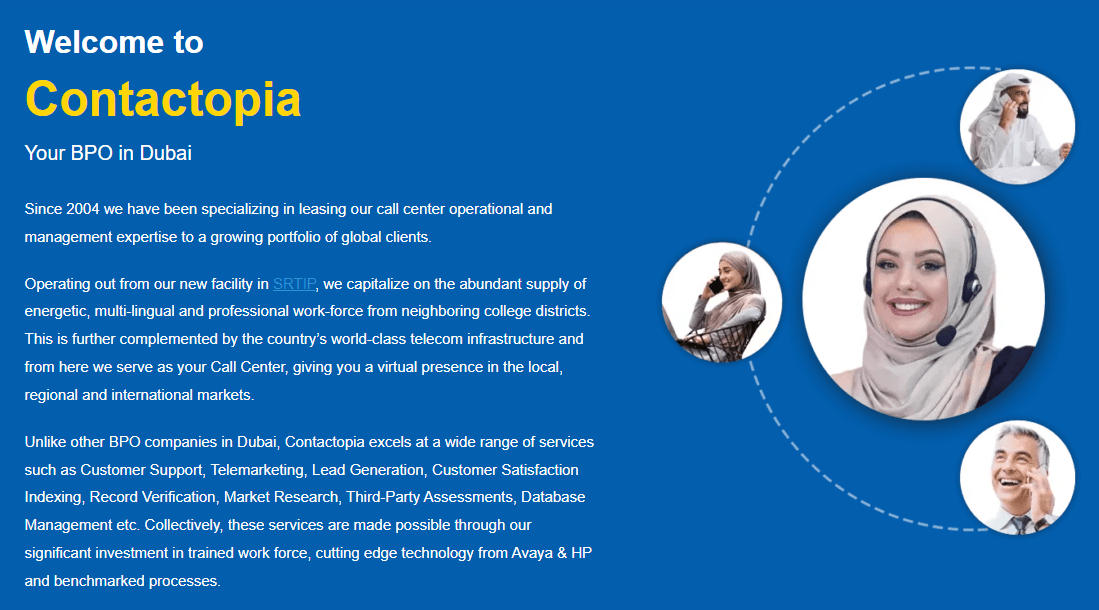 Location: Dubai, United Arab Emirates

Pricing: Contact for a quote

Employees: 10–49
The sixth spot in our top email marketing companies list is Contactopia. Contactopia will manage your email communications, allowing you to focus on your other business tasks.
This Dubai-based company offers the following email services:
Response management
Product marketing
Promotion announcement
Broadcast marketing
So, if you need help creating and sending your email marketing messages, Contactopia has you covered.
7. TechStrive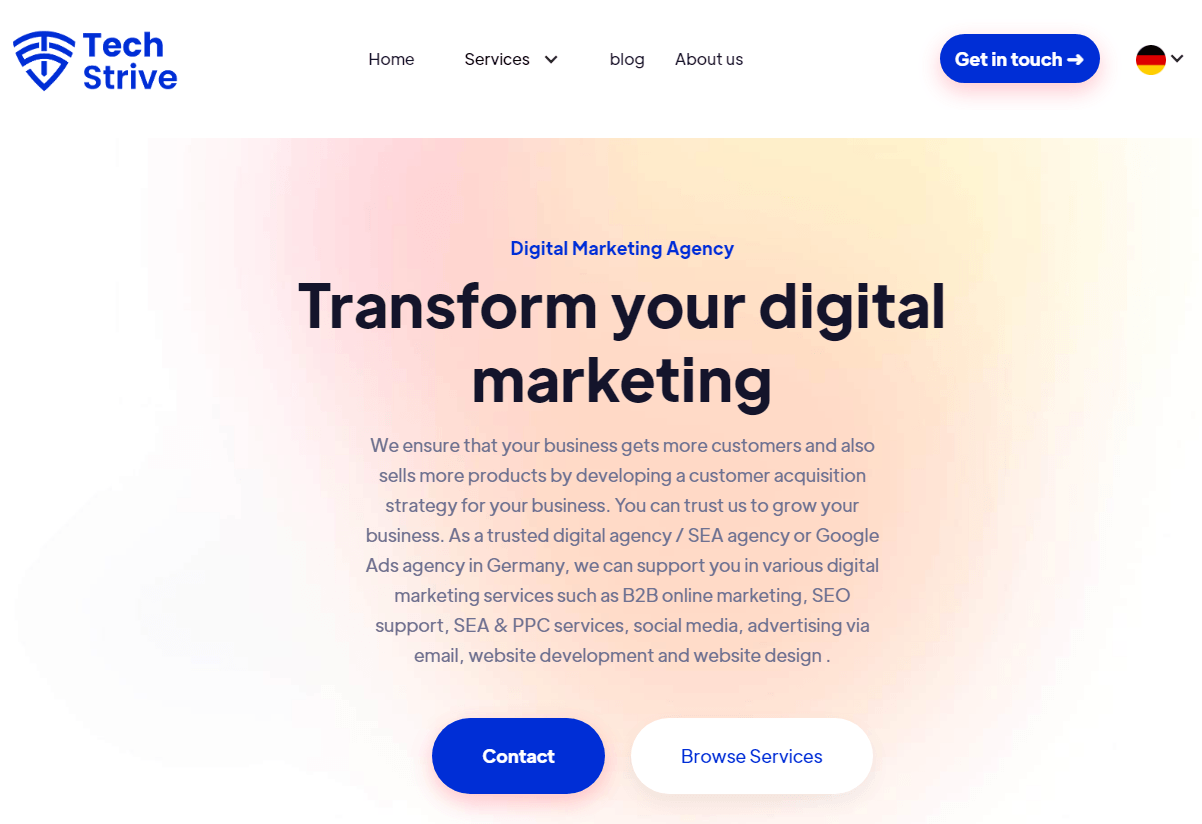 Location: Berlin, Germany

Pricing: $1000+

Employees: 2–9

Reviews: https://clutch.co/profile/techstrive
TechStrive is an email marketing agency based in Berlin, Germany. This email management company has a team of email marketing specialists who understands your business needs and goals to craft a campaign tailored just for you.
When you invest in email services from TechStrive, you'll have access to a team that helps you create relevant and engaging content that grabs your audience's attention.
They can also help you create custom newsletters that expertly nurture your leads toward conversion.
With a team helping you create email content and continuously manage your campaign, TechStrive shines as one of Germany's top email marketing agencies.
8. Chronos Agency

Location: Midview City, Singapore

Pricing: $100–$149 per hour

Employees: 50–249
Looking for one of the best companies for email marketing in Singapore? Say hello to Chronos Agency.
Chronos Agency specializes in helping ecommerce businesses implement sales-boosting email campaigns. They offer done-for-you email services, allowing you to concentrate on your other tasks while they take care of your email campaign.
An email marketing campaign from Chronos Agency comes equipped with a complete end-to-end strategy, including email copywriting and graphic design, giving you an all-in-one email marketing solution.
9. RightHello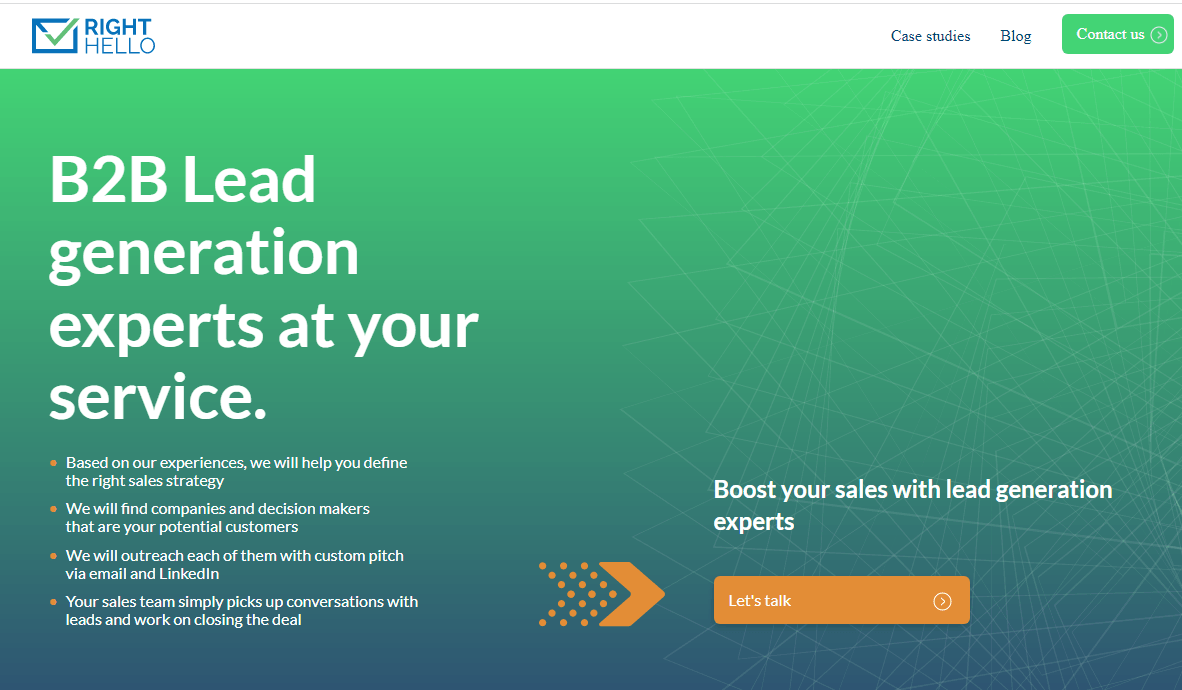 Location: Wroclaw, Poland

Pricing: $50–$99 per hour

Employees: 50–249

Reviews: https://clutch.co/profile/righthello
Last on our list of the top email marketing companies in the world is RightHello.
Located in Poland, RightHello helps business-to-business (B2B) companies reach and convert their audience with email.
RightHello offers advanced audience segmentation so you can send personalized emails that resonate with your audience's interests and pain points. This agency also provides handy email marketing tools enabling you to automate repetitive tasks and easily track your results.
They'll also conduct A/B testing to ensure you always send emails that drive the best results for your business.
93% of WebFX customers are extremely satisfied with their digital marketing results.
"Working with WebFX, everything is very organized and strategic. We're only a year into our partnership, and our expectations have definitely been met."
View More Client Testimonials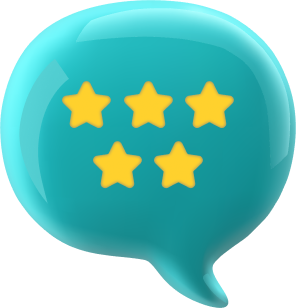 End your search for the top email marketing companies with WebFX
Still searching for the best email marketing companies for 2023? End your search with WebFX.
Implement an email campaign that drives conversions and a high ROI with the help of email experts with over 25 years of experience.
With a client retention rate of nearly 100% and over 1020 glowing testimonials, we're confident we can help you implement an email marketing strategy that grows your business.
Contact us online to call us at 888-601-5359 to launch your personalized email marketing campaign!
Earn a 20% greater ROI with WebFX