According to the American Hospital Association, there are 5,686 hospitals in the United States. This means that you need to make yours stand out – and one of the best ways to do this is with Internet marketing.
Internet marketing can help increase awareness of your hospital, increase traffic to your website, and bring more patients to your location.
Call 888-601-5359 to speak with a strategist, or keep reading for a few Internet marketing strategies you can use to help your hospital stand out among the competition.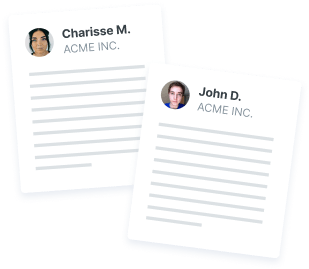 What strategies does Internet marketing include?
Internet marketing is made up of many different strategies that work together to drive the best results for your hospital.
Some strategies help to attract traffic to your website, while others allow you to form relationships with current and future patients. Though you can choose whichever channels and strategies best align with your goals, you'll get the best results with combined efforts.
Here are some of the most effective Internet marketing techniques for hospitals:
SEO for hospitals
SEO, or search engine optimization, is the basis of any successful Internet marketing campaign. That's because with SEO, you can improve your rankings in search engines like Google, and as a result, your online visibility. This allows you to attract more interested potential patients to your website.
There are many factors that determine how you rank in Google, which is why SEO involves many different steps like on-page optimization, building relevant links, and publishing original content. When your hospital's website is optimized for keywords that your audience is searching for, your website has a chance to rank highly for keywords related to your services.
For example, if your hospital is known for being the only hospital in your area to provide extensive guest services for loved ones, target "extensive guest services," as a keyword. This will ensure that when users search for that quality in a hospital, yours will appear in search results.
Backlinks from authoritative, established websites, image optimization, and optimized title tags, among other factors, will also help your hospital to rank highly in search engine results.
PPC for hospitals
PPC, or pay-per-click, advertising is a popular model of online advertising that allows your hospital to show up in search results for the specific keywords and phrases potential patients are researching.
PPC ads work on a bidding system in which you choose ahead of time how much you'll pay the platform every time your ad is clicked. You'll only ever pay for your ad when it's clicked on by a user, which makes this technique extremely budget-friendly – and helps you avoid spending money on people who aren't interested in learning about your hospital.

Email marketing for hospitals
Email marketing is an extremely cost-effective strategy for hospitals to market to potential patients.
You can add a signup form on your website and encourage visitors to share an email for your hospital's monthly newsletter. You can also offer them something in exchange for signing up, like a health guide or other useful information.
Then, you can stay in touch with your subscribers on a regular basis. Your newsletters can include anything from seasonal health tips, hospital updates, or announcements of upcoming events.
No matter what your emails include, they'll help to keep your hospital at the top of patients' minds for when they need your services.
Social media marketing
Social media platforms like Facebook and Twitter allow you to share information and create a dialogue with current and potential patients.
When you use social media to market your hospital, you have the ability to share useful links to industry news, links to your hospital's blog, images of your facility, and more.
Social media marketing also allows you to directly interact with users, unlike any form of traditional advertising. Instead of a one-way marketing message, you can answer users' questions and address their concerns.
Want to speak with an expert? Call us at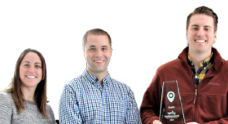 Do you need help marketing your hospital online?
WebFX knows how competitive the healthcare industry is and we know that every patient matters.
Our team has the knowledge and resources to help your hospital attract traffic to your website and patients to your location. Contact us today for more information and a free quote!
Find out how WebFX can create an effective hospital digital marketing strategy.
Call 888.449.3239 or contact us online today
for a free evaluation.
Get my free evaluation