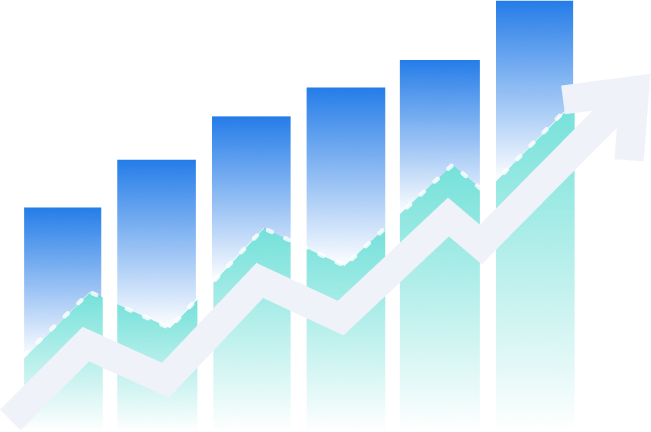 Results That Make a Difference: HAP & WebFX
Check out this healthcare digital marketing case study to learn how WebFX helps Healthcare Administrative Partners (HAP) grow their business and achieve their goals to reach more healthcare providers!
63%
INCREASE IN ORGANIC SESSIONS
7%
INCREASE IN EMAIL SUBSCRIBERS
About Healthcare Administrative Partners
Founded in 1995, HAP helps professionals in the medical industry better serve their patients and grow their practices by providing expert radiology billing, coding, and revenue cycle management services.
HAP helps their clients in the healthcare industry improve all areas of their financial health with top-tier revenue cycle management, clinical analytics, and comprehensive practice management solutions for radiology practices. They also provide coding services for multispecialty practices.
Wanting to grow their presence online in search results and attract more leads to serve even more healthcare providers, HAP turned to WebFX.
The challenge
"We do not have any in-house expertise when it comes to SEO and internet marketing." That's what HAP had to say when describing the challenges with expanding their online visibility.
Knowing they needed an experienced partner that could help them make waves in the healthcare industry, HAP came to WebFX with the following challenges:
Boosting rankings in search engine results
Increasing qualified organic traffic from search engines
Staying up to date with Google search algorithms
Monitoring website performance
Expanding online presence
HAP's partnership with WebFX helps them monitor their website's performance in the search results and make optimizations that help them drive traffic, leads, and revenue.

Business impact
HAP partners with WebFX for search engine optimization (SEO) and LinkedIn advertising services to drive more organic traffic, high-quality leads, and ultimately, more revenue for their business.
Since working with WebFX, HAP has seen a 63% increase in organic sessions and a 7% increase in email subscribers!
This means they've experienced a 63% increase in web traffic from users who found their website in search engine results pages (SERPs), along with increasing their email subscribers by 7%. And their results only continue to grow.
HAP had this say to say about their partnership with us:
"They advise us on SEO best practices for our website to attract qualified site visits and keep us up-to-do date with changes to Google search algorithms. They constantly monitor our site performance with knowledge and skill that we do not have ourselves."
When asked how WebFX helped them achieve their goals, they shared:
"Since working with WebFX, we have seen steady month-over-month and year-over-year increases in our website traffic. They have also assisted us with cosmetic updates to our website that have allowed us to stay consistent with our updated branding."
63%

INCREASE IN ORGANIC SESSIONS

7%

INCREASE IN EMAIL SUBSCRIBERS
Hand-crafted solutions from WebFX
To help HAP succeed online and grow their business, we crafted a personalized SEO strategy and LinkedIn advertising campaign tailored to their unique needs and goals.
Our SEO experts conducted in-depth competitor analyses and keyword research to craft a custom strategy that would help them outshine their competitors in the search results.
We made critical website optimizations and improvements to help HAP rank for high-value keywords, improve their visibility in search engines, and drive more qualified traffic to their website.
Our social media experts crafted a personalized LinkedIn advertising campaign with unique, compelling ads that grew their brand awareness, captured their target audience's attention, and encouraged users to visit their website.
When reflecting on their company's success from working with WebFX, they shared:
"Having a partner like WebFX has been tremendously helpful in ensuring we have a web presence that attracts the right people to our company. We trust that they have our best interests in mind and have shown over many years that they are experts in what they do. They have become a seamless part of our team."
Grow your online presence and revenue with custom healthcare digital marketing services
Are you ready to take the leap in driving more revenue with our services after reading this impressive healthcare digital marketing case study? Our team is ready to help your business grow!
At WebFX, we take the time to get to know you, your team, and your company to craft a personalized strategy that helps you meet your unique needs and achieve your goals.
The award-winning team at WebFX has more than 25 years of experience driving incredible results with our top-tier healthcare digital marketing services.
We've already helped clients drive over $3 billion in revenue and more than 7.8 million in leads in just the past few years.
If you're ready to achieve meaningful results that drive business growth, contact us online or chat with one of our friendly strategists by calling 888-601-5359!
We can't wait to help you drive more sales and revenue!
Digital Marketing Services

Learn About Digital Marketing