Lead generation methods are valuable for helping your therapy practice grow and reach new leads. If you're looking to grow and expand your practice, investing in lead generation methods will help. There are numerous lead generation methods you can use to obtain valuable leads for your therapy practice.
On this page, we'll cover three marketing strategies you can use to reach more clients. If you need help creating an impactful lead generation plan, call us today at 888-601-5359 to speak with a strategist.
Let's get started!
WebFX helps clients in the healthcare industry grow their practices.
"My practice has grown quickly and improved our accessibility to those we serve or hope to serve within our community. WebFX is directly responsible for our growth and the fact that we have more than doubled our revenue in six months."
— Merrimack Valley Psychological Associates
See Case Study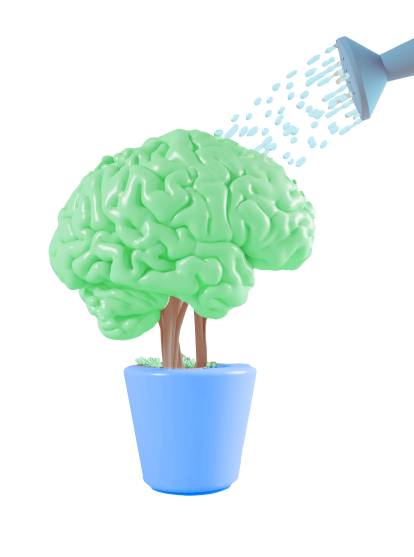 1. Gain interested leads for your therapy practice with content marketing
Content marketing helps you attract leads that are interested in your services. When you create content, you provide your audience with valuable information they seek. Your audience is constantly conducting searches to find new information, so it's a chance to provide them with information and lead them to your business.
To start using content marketing, you must research different topics. You want to cover a variety of topics to keep your audience interested and engaged. To find topics, start by conduct keyword research.
Keyword research will help you generate a list of keywords that relate to therapy. You can begin with a basic keyword, like "therapist", or "therapy services", and see how you can expand on that keyword. As you conduct keyword research, you'll want to focus on long-tail keywords.
These are keywords that contain three or more words. Long-tail keywords produce better results for your campaign because they are more specific. You'll attract more qualified leads that are looking for your services.
Once you have your long-tail keywords, you can start creating content based on those topics. This will help you attract people to your site who want to find a therapist or psychiatrist.
Content comes in many forms. This includes blogs, videos, infographics, and ebooks. You'll want to create a variety of content to keep it interesting for your audience. This will help you attract a variety of leads that are interested in your services.
This strategy is also beneficial to your search engine optimization (SEO) campaign. Content helps you drive traffic to your site and increases the time spent on your page. This will help you improve your SEO ranking, which will drive more leads to your page.
Overall, content marketing is great for helping your therapy practice earn new leads. Your leads will check out your helpful information and take the time to get to know your practice. When it comes time to convert, they will choose your therapy practice over the competition.

Hear What It's Like to Work With WebFX!

"WebFX has completely transformed my practice. With their support, I have expanded my practice significantly and grown exponentially. I could not have expanded to this degree, nor this quickly had it not been for the incredible efforts provided by WebFX and my team."
Healthcare
2. Earn more valuable therapy leads with pay-per-click (PPC) advertising
If you've ever conducted a search, you may have seen a pay-per-click (PPC) ad in the search results. PPC ads are paid ads that appear at the top and bottom of the search results. These paid advertisements attract valuable leads that are looking for a therapist.
PPC ads drive valuable leads for your practice. In fact, 65 percent of all high-intent searches result in someone clicking on a PPC ad. People who are highly interested in seeing a therapist are more likely to click on your ad.
To start using PPC ads, you must select your keywords. Your keywords will trigger your ad to appear in relevant search results. If you want to appear in search results with the best leads, you must choose long-tail keywords that are relevant to your practice.
Once you have your keywords selected, you'll bid for your ad's placement. Your maximum bid, which is the amount you are willing to pay each time someone clicks, and your quality score will determine your ad's placement.
It is better to have a high quality score than high maximum bid. Google puts ads first that are high quality and relevant to the user's search query.
Once you have your placement, you will be ready to launch your advertising campaign.
PPC ads are a valuable method for helping your business reach new leads. You'll help your psychiatry practice obtain valuable clients that are looking for your services.
If you need help running your PPC campaign, our team of over 200 experts can help. We have years of experience running PPC campaigns that drive success. To learn more about our PPC services, call us today at 888-601-5359 to speak with a strategist.
3. Use social media marketing to engage your audience and earn new therapy clients
Social media marketing is a great way for you to connect with your audience. This lead generation method allows you to obtain new leads and deliver tailored content to your audience.
Considering 77 percent of people in the U.S. have a social media profile, advertising on social media is a great way to reach valuable leads.
There are numerous social media sites you can use to connect with your audience. This includes Facebook, Twitter, Instagram, Pinterest, and LinkedIn.
To find the right social networks for your business, you must know your target audience well. Different demographics of people frequent certain platforms, so it's important you know your audience well to reach them on the right platforms.
Once you have your platform selected, you can start posting content to engage your audience. The type of content you can post will depend upon the platform.
Platforms like Facebook and Twitter offer a variety of content, including text posts, links to content, photos, videos, and polls. Other platforms, like Instagram, are hyper-focused on photos and videos. You'll need to research your platform to ensure that you know the different types of content you can post.
When you share content on your platform, you open the door for your audience to share that content with others. If you post information that is helpful, insightful, or speaks to your audience, they are more likely to share it, send it, or tag someone in it.
This creates an opportunity for you to earn more new leads for your therapy business. Your audience can help you find new clients simply by sharing your content.
Aside from organic posting, paid social ads are also an option. These paid ads allow you to reach people on Facebook that are interested in your services.
Each social media platform has their own form of paid advertisement. You'll need to check out your platform's advertising structure to see how you can reach new leads. These platforms will offer different types of ads to help you create the best ad experience for your audience.
When you use social media ads, you can target people who are more likely to look for your therapy services. These ads will appear seamlessly in the user's timeline. The only indication of paid advertising is the word "sponsored" that is attached to the ad.
These paid ads will help your psychiatry practice reach more relevant leads. You'll earn more new clients by generating leads through social media.
37% of marketers say that generating high-quality leads was one of their biggest challenges.
We want to decrease that percentage.
WebFX can help you generate high-quality leads with a customized marketing strategy.
Learn More About Lead Generation Services
WebFX is a top therapist lead generation company
If you're looking for a way to expand your practice, lead generation methods are the answer. Lead generation will help you earn new clients for your practice. At WebFX, we have over 25 years of experience creating lead generation campaigns.
We're a full-service digital marketing company that specializes in lead generation plans. We have a team of over 500 experts that will bring their knowledge and expertise to your campaign. We'll help you create a campaign that grows your practice.
If you're looking for a lead generation company that drives results, look no further than WebFX. In the last five years, we've driven over $3 billion in sales and over 7.8 million leads for our clients. We focus on creating campaigns that help you reach new heights.
Don't believe us? Just ask our clients! Check out our 1020+ client testimonials that attest to the awesome work we do!
Get started today with marketing for psychiatrists
If you're ready to start earning more valuable leads for your practice, contact us online or call us today at 888-601-5359 to speak with a strategist.
We look forward to helping your business grow!
Earn a 20% greater ROI with WebFX