As a forklift dealer, you offer essential products and services to keep the economy moving forward. Retailers, industrial manufacturers, storage facilities, farms — almost every large-scale business model in the world needs forklifts.
That's a huge potential market, and you can get your company a larger piece of that pie by using Internet marketing for your forklift dealership.
If you'd like to speak with an Internet marketing specialist, you can reach us at 888-601-5359.
Good agencies have more than 50 testimonials.
Great agencies have more than 100 testimonials.
WebFX has over 1000+ glowing client testimonials.
See What Makes Us Stand out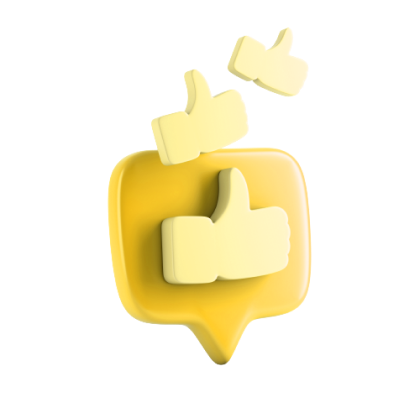 About digital marketing for forklift dealers
Digital marketing is a necessity today since so many people use the Internet throughout the world. In addition to Internet use, a lot of people visit their favorite websites on mobile devices like smartphones and tablets. As it stands, nearly two-thirds of consumers use smartphones.
That means there's never been a better time to reach out to new clients with Internet marketing strategies. These strategies include:
There are other strategies that are important to Internet marketing, but these five are the most common and effective. They're all great at getting the results you need, and they can work together to help your company grow quickly and effectively.

Hear What It's Like to Work With WebFX!

"Our website has experienced a significant increase in traffic since starting with Webfx. Our team is very impressed with the clicks we are experiencing with our Geo-Fencing campaigns and we look forward to seeing our monthly reports with the positive results."
Heavy Equipment Dealership
SEO for forklift dealers
SEO is the process of improving your website, so you can show up better in search engine results pages (SERPs). The biggest use for SEO is increasing the amount of traffic that you get from Google, though it's also important for smaller search engines like Bing and Yahoo! as well.
You use SEO by giving search engines as much information about your site as possible. That includes using special HTML tags like titles and headings. It also includes the words you have on your site in general.
The words you have on your page are important because Google reads them to make sure they match up with their users' searches. So if someone looks for "forklift dealers in [your city]," Google will show your website above other websites since you're the most relevant option.
The key to establishing a strong SEO strategy is to remember that Google wants to give its users the best possible answers to their questions. You need to make sure Google knows that you have those answers, and they're better answers than anyone else could provide.
PPC for forklift dealers
PPC is a way to pay for your website to show up in search engines and social networks. Google, Facebook, Twitter, and more all have PPC systems in place that you can use.
You can start using PPC by finding keywords that you want to target, like "forklift dealers in [your city]," and creating a page on your site that talks about why you're the best dealership in your area. Then, you write a short ad about that for Google.
In terms of payment, PPC works like an auction system. You set a bid that you'd like to pay for a certain keyword, which is usually a couple cents. The more you bid, the more likely it is that you'll show up above your competitors for certain keywords.
Then, once a user has looked up your keyword, they can click on your ad. If they do, you pay Google a small fee for the click. If nobody clicks on your ad, you don't pay anything at all.
PPC is one of the most cost-effective and targeted ways to attract new clients to your site. It's also incredibly responsive — you can turn your ads on or off at any time, and you can even schedule when they're active during the day. And since you only pay for ads that bring visitors to your site, you can be sure you're spending wisely.
Content marketing for forklift dealers
Content marketing is the process of creating new pages or parts of your website. This includes blog posts, articles, videos, graphics, and more. The goal of content marketing is to give your audience helpful information about forklifts and how they can get one from you.
One of the best ways to use content marketing is to keep a blog. Blogs are great for writing about industry news, developments in your company, and a whole range of other topics. As long as it pertains to your business and your client demographic, it's fair game for your blog.
You can also write full-page articles about common questions in your industry and answer them as thoroughly as possible. While this gives away information for free, it also shows your potential clients that you're an expert in your field, and you're trustworthy. And when you're looking for new clients, that goes a long way.
Videos are another great way to market your company. Offer customers tours of your facilities or highlight the features on different forklift models to appeal to your customers.
Last, you can use graphics (like infographics) to show information and facts in a fun, engaging format. This kind of content works best when it's made by an experienced designer. If you don't have one, look around for some freelancing websites — there are always a few designers looking for work!
When you're creating content, no matter what it is, it's important to create it around one keyword at a time. That way, you have an ultra-specific part of your website geared toward helping people learn the most about your industry.
Our digital marketing campaigns impact the metrics that improve your bottom line.
See More Results

WebFX has driven the following results for clients:

$3 billion
In client revenue

7.8 million
Leads for our clients

5.2 million
Client phone calls
WebFX is a full-service Internet Marketing agency
At WebFX, we know every Internet marketing strategy — including the ones we didn't have room to talk about on this page! Our experienced marketing team has achieved outstanding results for our clients in the past, and we'll do the same for your forklift dealership!
Want to sell and lease more forklifts? Contact us today to set up a unique Internet marketing campaign for your needs!
Earn a 20% greater ROI with WebFX