If your business offers or specializes in forklifts, you may be unsure of what the best ways are to go about marketing them. And while there are many options available, one of the most surprising is social media.
It might seem unconventional to think that one of the smartest ways that forklift dealers can brand themselves and build new revenue streams is through social media. After all, platforms like Facebook have long been known as a place for people to share photos and personal updates with their friends and family.
But now that almost 75 percent of the population uses social media, it's becoming a regular part of our lives. In fact, many individuals couldn't get through the day without checking their newsfeeds. And with the right social media marketing strategy, you can use these platforms to spread the word about your dealership and reach new customers.
If you'd like to speak with a specialist before reading on, you can reach us at 888-601-5359.
74% of people use social media when making a purchasing decision.
Make their decision easy with a stellar social media presence. See how your brand can level up by requesting a no-obligation proposal today.
One of our experts will be in touch within 24 hours!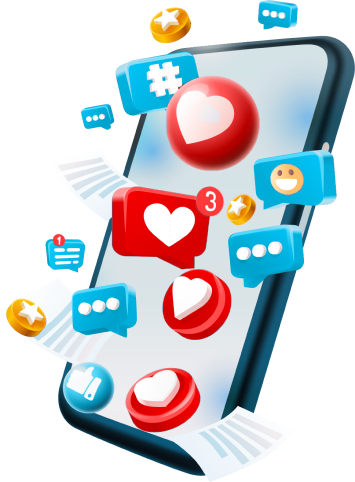 Why social media is important for your forklift dealership
In an era where people are increasingly busy, social media has developed into a virtual landscape where they can stay in touch immediately with one another. They don't just use it to communicate with the people they know, though—it's also where they get their news and learn about new products. This makes it the perfect venue for them to learn about your forklift dealership.
By adding your business's voice to the social media chatter, you can start to develop a stronger brand. And while you might not get sales directly from your social media efforts, they will be a huge contributor to your overall sales strategy. For instance, consider this type of scenario:
Robert is on Facebook and notices that a friend of his shared an article from your blog site on safely operating a forklift. Interested, he not only "likes" the shared content, but clicks on it. This drives him to your website, where he reads the blog post. Further intrigued, he starts to look around your site. Now, he not only knows about you, but considers your forklift dealership to be an interesting source of information. When he needs information on forklifts, he comes to you—and he also shares your content.
Will Robert ever purchase a forklift or need servicing from your dealership? Perhaps he will, perhaps he won't. But he is now becoming an integral part of your overall marketing strategy, whether he realizes it or not. He's helping you move your message and build awareness. That's invaluable, and all you had to do was keep up with your social media page and blogging.

Hear What It's Like to Work With WebFX!

"Our website has experienced a significant increase in traffic since starting with Webfx. Our team is very impressed with the clicks we are experiencing with our Geo-Fencing campaigns and we look forward to seeing our monthly reports with the positive results."
Heavy Equipment Dealership
How your forklift dealership can use social media
At this point, you've probably heard of the major social media sites listed below, but it's important for you to understand how each works. This will assist you in coming up with a way to use social media, as well as which social media platforms make sense for your forklift dealership.
1. Facebook for forklift dealers
Facebook is the king of social media, with almost 1.5 billion users. Although it started as a place for college students to communicate, it has become a hotspot for people of all ages, as well as businesses. Because it's at the top of the social media food chain, it's almost always the first social media site that we recommend for businesses.
2. Twitter for forklift dealers
Twitter is a great social media tool to share here-and-now events as well as industry news. For instance, are you having a special sale? Celebrating a milestone? Have a new forklift to talk about? Use Twitter whenever you want to create excitement at the moment.
You can also use it to share content from both your blog and other industry sites. This will help establish you as a reputable source of information, which will build trust with potential customers.
3. YouTube for forklift dealers
Although you may not immediately think of YouTube as a social media platform, it can be a great tool for your business. You can create a variety of videos to place on your account, and with the right optimization, they could help you reach potential customers.
If you're not sure which direction to go, start with the basics: Make short videos of how your forklifts work. From there, you may be able to build interest and a loyal following.
4. Pinterest for forklift dealers
Pinterest is all about photos, so if you have stellar images of the forklifts you sell, why not join the Pinterest community? Remember that it's important that your pictures are appealing. Try some action shots that are interesting, rather than sales-type images that would be found in a brochure.
5. LinkedIn for forklift dealers
LinkedIn is the social media site for professionals, and it's useful if your dealership is trying to make connections with companies. For instance, if your primary target is in a specific industry, you can use LinkedIn to help you find new prospects and connect with them through published articles, sharing and more. You can also use LinkedIn for new hires for your forklift dealership.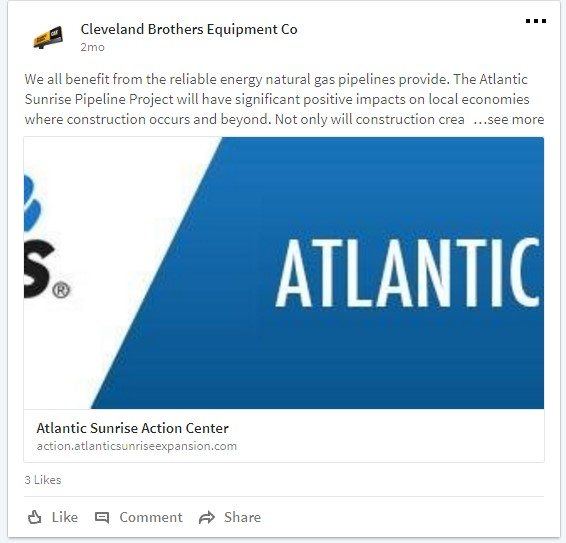 This only scratches the surface of social media. There are also Google Plus, Instagram and plenty of other platforms to experiment with. Start small and only take on the social media you feel you can do well.
Tips for forklift dealers using social media
As you develop your social media strategy and build your comfort level with social media, you'll want to keep these tips in mind:
Fully flesh out your business page profile on all social media accounts. This means adding up-to-date contact information, links to your website and other relevant data.
Add links back to your website whenever you can. Your site is ultimately the core of your online presence, and much more effective at generating leads than any social media site.
Add photos and images on sites that don't require them. People are more apt to respond in some way to pictures, or text and a picture, rather than text alone.
Ask questions when writing for social media. Start a discussion and don't lecture your viewers.
Make your social media posts a mix of informational posts, links to your website, self-promoting posts, shares and topical subjects. People have to want to interact with you, and they won't if you're just self-serving all the time.
Explore what your competitors are doing and saying on social media. Is one gaining followers like crazy? Does another seem to have a truly give-give relationship with followers? Find out what they're doing and then do it better!
Want to start using social media for your forklift dealership?
If you've never ventured into the world of social media marketing, now is the perfect time to start. And at WebFX, we have years of experience creating successful social media campaigns for businesses in the heavy equipment industry.
Contact us today to speak with a strategist about how our team can help you reach new customers and grow your forklift dealership with social media.
Find out how WebFX can help you create an effective social strategy for your forklift dealer
Call 888-601-5359 or contact us online today for a free evaluation.
Earn a 20% greater ROI with WebFX