If your company sells heavy equipment or machinery, marketing isn't quite as simple as it can sometimes be for companies that market directly to consumers. Instead of only having to appeal to one specific person, your marketing tactics often have to resound with an entire team of decision makers. Many business to business, or B2B, marketers face this challenge, but it certainly isn't impossible to do.
There are many digital marketing strategies heavy equipment companies can use, but choosing the best ones can be challenging.
So how can you be sure that your strategy is targeted enough to reach the right potential businesses, but not so targeted that it alienates part of your demographic? The following marketing ideas for heavy equipment and machinery should help get you pointed in the right direction. If you'd like to speak with an Internet marketing specialist, call us at 888-601-5359.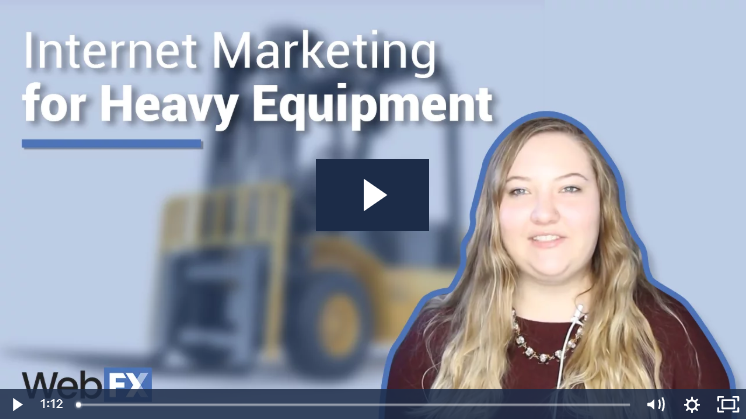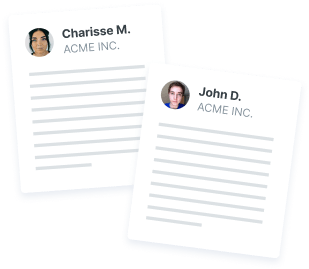 1. Have a robust, responsive website
Your website is likely to be the first place potential buyers who are investigating your equipment go to find information about your offerings. In order to provide everything they are looking for and improve the chances that they make a step to contact you or make a purchase, your website should be robust, responsive and thorough.
It should be optimized for search engines to make it as easy as possible for potential customers to find. Some of the elements your website should contain include:
Clear navigation
You should have a strong homepage that gives viewers a complete understanding of what you offer, as well as clear links to more specific pages. Most people skim through copy on web pages, so add bullets and call-out boxes for clarity and ease. Be sure to keep your navigation as simple as possible, and use responsive design to ensure that it is accessible on all devices.
Comprehensive product listings
If a business is looking into buying a piece of heavy equipment, it's critical that they know the specs of the equipment you offer. That means that although it may be easier to just list broad product categories and hope that people will contact you for more information, you need to include every product you offer on your site. Make sure to add any additional items that can be purchased to modify the equipment for the needed purposes.
Photos
Images speak much louder than words, and can add a great deal of visual clarity to text. Invest some money in high-quality, professional photos, and include them on your site. Be sure to include descriptive alt tags to let site visitors know what the images are in case they can't be displayed.
Purchasing information
Make sure to make it 100% clear how your sales process works. Do you accept orders online? Do you offer rentals? Do you work with businesses directly? The more straightforward your purchasing information is, the more like it is that site visitors will make the effort to take the next step.
2. Run PPC campaigns
You may also consider running PPC campaigns to attract qualified traffic to your site.
Heavy machinery is a competitive industry, and whether you're a manufacturer or distributor, you know that reaching new customers can be a challenge.
PPC advertising allows you to reach your most qualified prospects where they're already searching online. And one of the major benefits of PPC is that you don't have to wait for results. If you're looking to quickly increase traffic to your website and increase revenue, PPC is a great option.
3. Maintain your social media profiles
If you think that social media is only for B2C companies, you're mistaken. In today's world, maintain a presence on top social media sites, like Facebook, Twitter, and LinkedIn, can help your business connect with potential customers. Regardless of the fact that your company is in the heavy equipment industry, you should still have an active presence on social media.
This means you should post on your social media pages regularly. You can do this by linking to your products, adding testimonials, talking about the history of your company, or simply sharing articles from other sites that your target audience might find interesting. If you don't have time to update your social media pages yourself, delegate the project to someone you trust within your company.

4. Start a YouTube channel
If you're planning to add any videos to your website (which you should), it's wise to create a YouTube channel. A channel is the perfect platform for you to clearly illustrate what your equipment is capable of, and can be much more interesting than images.
You can show videos of your equipment in action, post video testimonials from happy customers, and share basically any other kind of content in video format. Not only will this allow you to address important aspects of your equipment, as well as educate consumers, but YouTube is a convenient platform for hosting the videos you want to share on your site and social media accounts.
See how we can help you GROW YOUR BUSINESS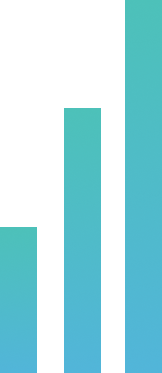 5. Write for relevant publications
Every industry has its own unique professional publications, and many people see them as a go-to resource for staying up to date with industry news and trends. Try to build connections with these publications, and reach out to the editorial staff and see if they are looking for guest articles or columns.
You may be surprised to learn that they are open to this kind of arrangement. Usually, you cannot talk about your product as being better than another, but you'll at least get your name and company some visibility. Plus, if the publication is online, it can be a great way to build high-authority links to your site.
6. Offer your expertise
If your company is well-known enough, you may be seen as an expert in your field. If this is the case, be sure to make it clear that you are open to interviews.
Writers for industry publications may want to speak with you about your company or the field in general. If so, be willing to offer your expertise. No one wants to read an unhelpful or generic article, so you have to be prepared to share useful, insightful information.
7. Attend conferences and conventions
Do you attend the major conferences and conventions in your industry? Certainly, this costs money, which is why some heavy equipment manufacturers are hesitant to do it. However, it's definitely worth setting aside some of your marketing budget.
These events are a fantastic way to build connections with buyers and dealers, and they can also be a great source of content for your site and social accounts.
8. Use email to stay in touch
The heavy equipment industry has a long sales cycle, and it's important to stay in contact with each of your leads as they make their decisions. Email marketing campaigns are a great way to do this.
You can use newsletters, drip campaigns, and lead nurturing emails to make sure that your leads don't forget about your business, and see your brand as a helpful source of information.
Reach more customers online
When you partner with WebFX, we'll help you earn visibility for the keywords your target audience is searching, and earn more customers for your heavy equipment dealership.
Speak with a strategist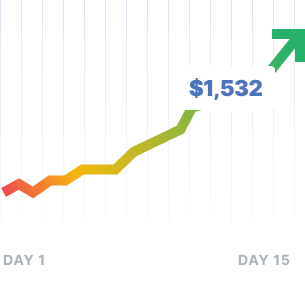 Does your heavy equipment company need help with Internet marketing?
If you don't think your heavy equipment company's marketing strategy isn't as strong as it could be, feel free to contact us! Our dedicated team of Internet marketing professionals is more than happy to help you start using to web to grow your business today.
Find out how WebFX can create an effective Internet marketing strategy for your website. Call 888-601-5359 or contact us online today for a free evaluation.
Find out how WebFX can help you create an effective marketing strategy for your heavy equipment dealership.
Call 888.449.3239 or contact us online today
for a free evaluation.
Get my free evaluation