For large jobs like construction or renovation projects, no decision is made overnight.
Homeowners, landlords, business owners, and property managers need to know they can trust the people managing their project to do good work on time and at a fair cost. If you want your company to build that trust and sign more contracts, you need to have a contractor lead generation strategy.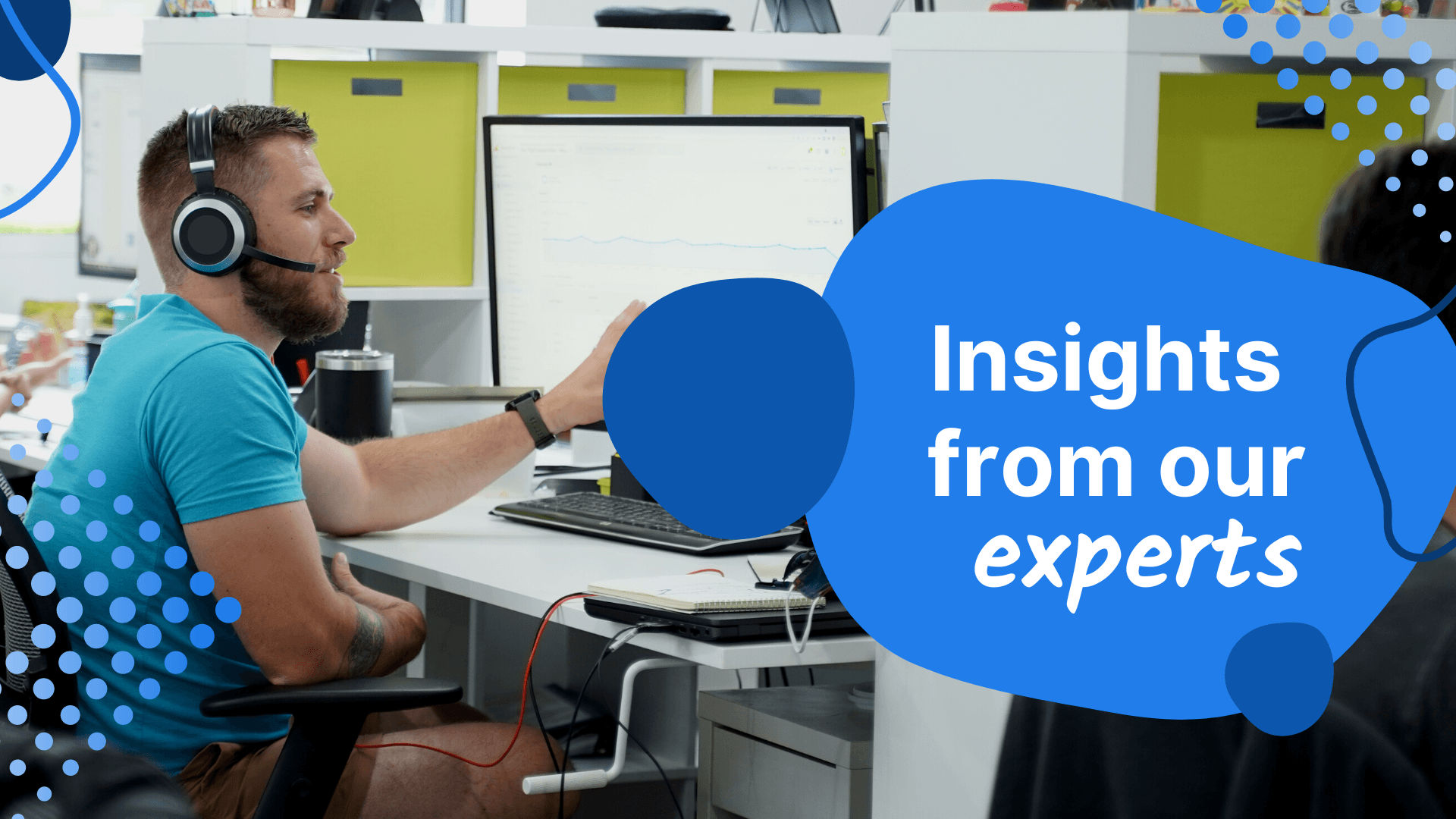 Getting leads for contractors requires much more work than simply launching an ad campaign, and contrary to what many business owners seem to believe, paying for a spot on a billboard or local TV station won't cause phone calls to come pouring in.
You need a strategy. While you can create a strategy in-house for generating contractor leads, you can also use some of the best lead generation companies for contractors to attract high-value leads to your business at an affordable cost.
Which lead generation companies for contractors offer the most value, though? Keep reading to find out, plus learn how you can become independent of these companies with a digital marketing strategy that uses proven techniques for bringing valuable leads to your business.
If you'd like professional help launching your digital marketing strategy, contact us online or call us at 888-601-5359 to learn more. We bring decades of experience to lead generation, and we've helped our clients' businesses earn more than 7.8 million leads in the past five years.
Why lead generation for contractors matters
For some businesses, like ecommerce stores, transactions are quick, simple, and don't require much back-and-forth.
For building or renovation contractors, that's not at all the case. The property owner has to know that the contractor can meet his or her particular needs and will do it reliably and affordably. And because there are many businesses competing for the attention of the same potential clients, they have to research and weigh their options before making a decision.
In order to even be an option, though, you need to attract the attention of potential clients and show them that you're worth contacting. This means you need to strike a balance between hard sales pitches and generic, informative marketing messages. With either of these extremes, you'll likely be unsuccessful in gaining new clients.
Lead generation is important because it allows you to narrow your focus to qualified leads and sharpen your value proposition. It also helps leads learn more about your business and have more confidence in their decision to hire your firm.

Hear What It's Like to Work With WebFX!

"We were looking for a forward-thinking but down to earth SEO company to partner with. Not only were we looking to build a long term business relationship but we needed them to understand our needs as a small company. And WebFX met all of that criteria. Our experience has been unparalleled; from the sales team who made the drive to our office to meet us in person to our Internet Marketer who has been an absolute joy to work with. They are completely transparent about their services and they take the time to explain everything which not only sets them apart from every other SEO company we have worked with but we also feel like we're taking something away from our interactions with the staff at WebFX. We are exited to see where this year will take us knowing that we have such a great support system with their company."
Home Contractor
11 lead generation companies for contractors
The best lead generation companies for contractors include these 11 sites:
1. Google Business Profile
Google Business Profile can help potential leads find your business via Google Search and Google Maps. Claim or create your Google Business Profile listing and optimize it to attract leads to your business. The best part is that it costs nothing to use Google Business Profile, which means you can get contractor leads for free from it!
2. Angie's List
Angie's List can connect your business with more than six million households. It's free to create a profile on Angie's List, as well as acquire leads from your profile. If you advertise on the lead generation website for contractors, though, expect to pay $4 to $8 for every click on your ad.
3. Yelp
Yelp receives more than 30 million unique visitors each month, offering your company access to an immense audience. Join Yelp (for free), and you can start generating contractor leads right away. If you like, you can advertise on this contractor lead site to increase your visibility to potential leads.
4. Houzz
Houzz serves as a go-to lead generation company for contractors that specialize in the residential sector. Build a free profile on Houzz or pay a monthly fee for a Houzz Pro+ profile, which improves your rankings or visibility in the site's search results and directories. Advertising options are also available.
5. Bing places for business
Bing places for business works as Bing's version of Google Business Profile, which means it can provide you with free contractor leads. If you use Google Business Profile, you can even import your Google Business Profile profile to Bing places for business. When searching on Bing, users can find your company and become your newest lead.
6. HomeAdvisor
HomeAdvisor offers access to a sizeable audience of more than 30 million users. This paid lead generation website for contractors requires an annual subscription, as well as payment for every lead generated. Cost per lead on HomeAdvisor ranges from $15 to $60 per lead.
7. Facebook Business
Facebook Business gives free and direct access to one of the world's largest social media networks. Via Facebook Business, you can create a profile, post content, and advertise. Facebook offers some of the most advanced ad targeting options of contractor lead sites, making it a useful platform for generating leads for contractors.
8. Porch
Porch provides a lead generation platform for contractors specializing in home services. Unlike other lead generation companies for contractors, your business can pick-and-choose your leads versus paying for every lead that contacts your business, like with HomeAdvisor.
9. BuildZoom
BuildZoom operates as another top lead generation company for contractors. With BuildZoom, you only pay for a lead (via a referral fee) when hired by that lead, which means you can technically generate contractor leads for free with BuildZoom. This lead generation website also aims to act as a mediator between you and leads.
10. Bark
Bark features more than 20 million users and operates on a paid business model. While you can sign-up for Bark for free, you must purchase credits, which allow you to contact leads. Bark handles the process of finding leads for you by compiling their project details and letting you choose to submit a proposal.
11. Thumbtack
Thumbtack offers a unique take on lead generation for contractors. With Thumbtack, your company pays when a lead contacts your business, though refund options are available for select circumstances. You can also advertise on Thumbtack to improve your visibility and number of leads.
Use these lead generation companies for contractors to get started on your lead generation strategy. Or, think about generating leads for your business in-house with digital marketing, which features an array of strategies that cut out most lead generation websites.
37% of marketers say that generating high-quality leads was one of their biggest challenges.
We want to decrease that percentage.
WebFX can help you generate high-quality leads with a customized marketing strategy.
Learn More About Lead Generation Services
How to find the best lead generation companies for contractors
Need a lead generation company for your business? If you're searching for the best lead generation company for contractors, there are a few questions you can ask to help your business find the right one for your time and money.
Get started with these questions to begin your search:
How much does it cost to join or use the platform?
How much competition is there on the platform?
How much time does the platform require?
Does the platform favor contractors that respond right away to leads?
What kind of leads does the website or company attract?
What do other contractors in my industry say about this platform?
Does the platform share leads with other lead generation companies?
Do you have to accept (or pay) for every lead that comes your way or can you pick-and-choose?
What kind of reputation does this platform have with lead generation?
Asking these questions helps your company research and take an in-depth look at a lead generation company. You can quickly remove certain sites from your consideration, like those that require a subscription or feature a shady track record, and move one step closer to finding the perfect one.
Partner with a team of ecommerce masters!
WebFX campaigns have delivered more than 12,936,451 ecommerce transactions in the last 5 years
Read the Case Studies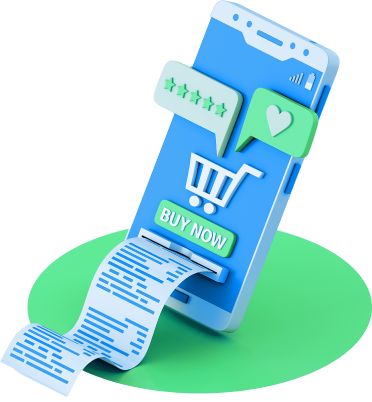 7 contractor lead generation strategies that don't use lead gen websites
A lot of contractors depend on lead generation companies for contractors to earn new business. Digital marketing, however, allows your business to lessen its dependence on lead generation sites while still attracting high-value leads.
A few examples of some digital marketing strategies you can use to attract contractor leads include:
1. Offer premium content
Create how-to guides, ebooks, and other freebies that provide valuable information to people interested in a repair or renovation. Offer as free downloads on your site, but only after the submission of a name and email address. This way, you'll get the contact information of potential clients while simultaneously providing them with the information they want.
Content is important to consumers. When they have questions or want information, they turn to Google to find it. They seek out videos and blog posts that will provide the information they need.
By creating content, you will be an authority in your field. When your information is helpful, consumers remember your business. Even if they don't need your services at the moment, they will remember your business when they do need your services.
Something as simple as this can be what makes you stand out from the competition. You can gain more valuable leads because you provided them with helpful information.
Use social media, PPC ads, and other pages on your site promote the content you create.
Should you offer downloadable content, once someone sends their information and downloads the content, send an email thanking them for their interest. You'll want to follow up again a few days or weeks later, and drip email campaigns can be a great way to put this process on autopilot.
2. Launch a referral program
Word of mouth has always helped people find service providers because they trust their friends and family more than they do a marketing pitch. Formalize the process with a referral program, and allow satisfied customers to benefit from spreading the word about your business.
Add a referral page to your website and add the link to your email footer. When someone sends a name, send an email inviting the lead to contact you with questions or details about potential projects. Once you've determined where they are in the sales funnel, you can help them through the process of researching your company.
3. Create a lead management strategy
As you generate new leads, you need to stay in regular contact with them. If every lead was the same, this would be simple. But they're not—some are ready to start a project right now, while others have never even heard of your business. The only way to keep all leads interested is to know how to communicate with each different type.
Most leads will typically get an introduction to your business, needs assessment, custom solution and incentive. However, the time to a sale will depend on other factors. Those who know your company and are familiar with your offerings will take less time to convert than someone who is unfamiliar with your business. When you know how to approach each individual lead, you end up turning more of them into paying customers.
That's why we created MarketingCloudFX, our custom marketing automation software. It provides an in-depth look at where each lead is in the sales funnel in order to help you provide them with the most relevant information, as well as many other insights into your overall strategy.
If you're curious about these digital marketing strategies or other ones that can help you attract contractor leads, browse our digital marketing services or digital advertising services. You can also contact us online to tell us about your business and what it needs.
4. Run PPC ads
Pay-per-click (PPC) advertising is one of the best ways to earn leads for your contracting business.
If you've conducted a search on Google, you've seen these paid advertisements at the top of the search results. These results appear before the organic listings.

How does PPC work?
This form of advertising works on a bidding system. You select the keywords you want to trigger your ads and set a max bid. Your maximum bid and other factors, like quality score, will determine the placement of your advertisements.
PPC is a great strategy for contractors because you can regulate your budget. You will never pay more than your maximum bid for each click.
With PPC, you can draw in high-intent searchers. And 65% of all high-intent searches result in someone clicking on a PPC ad.
People who click on PPC ads are also 50% more likely to buy than organic visitors because they are further down the sales funnel. They are ready to make a choice, and they are looking for the best business to use.
Another benefit of PPC is that it drives immediate results. So if you want to quickly boost traffic to your site and qualified leads, PPC is a great option.
5. Optimize for search
Search engine optimization(SEO) is a great strategy to use in conjunction with PPC.
With SEO, your website will rank higher in search results for keywords and phrases related to your contracting business. This allows more people to find and contact your business — and ultimately become customers.
Since 75% of people don't look past the first page of results, it's extremely important for your contracting business to rank at the top of results.
There are numerous ways you can boost your website's ranking with SEO. Many of these fixes have to do with user experience on your website. You want people to spend time on your website and check out your services.
Create a well-designed and functional website
The first thing you want to do is to create a clean and modern website. Users don't want to go to a website that is outdated or old. They want to know that your website is current, and your design provides the first indication.
Your colors should reflect your business. It is important to be consistent with your colors throughout your site too.

Once you have your design, you'll want to make an easy navigation to match it. Navigation plays a huge role in the user experience.
You can have a beautifully designed site, but if people can't find the information they want, they will leave. A simple navigation can go a long way. People want to find the information they need and find it quickly.
In addition, you'll want to evaluate your page speed. People don't like to wait for pages to load. If your page takes a long time, users will leave quickly and return to the search results.
This sends a negative signal to Google. It indicates that people don't find your page useful. They will rank your page lower and rank your competition higher if users spend more time on their pages.
You can use our page speed service to check your website's performance. We'll help you evaluate your website and implement changes to help it run faster. By making your website faster, you'll keep people on your page longer and improve your website's ranking.
These are just a few ways that you can improve your website. By making your website user-friendly, you will improve your ranking. This will put you on the path to getting to the top page of results and reaching more leads.
6. Generate and nurture leads with email
Email marketing is an extremely effective way to generate great leads and conversions.
With email marketing, you have the potential to earn you $44 for every $1 you spend — an ROI of 4400%! This is a very effective way to reach leads, nurture them, and help them convert.
You'll want to create a subscriber list to gain valuable leads. You can obtain emails by including signup bars in the header or footer of your website. This will give you a good list of leads.
Don't buy emails lists. Even though this seems like an easy option, you won't get credible leads. The best way to get leads is through your business' site.
Once you have a list of subscribers, you can segment them. This will help you determine what kind of content each person would like. By delivering more tailored emails, you'll help users convert.
You can send emails about content, sales, coupons, or whatever else you think your subscribers would enjoy receiving.
The best part about email marketing is that you can track the success of it. By using programs like EmailMarketingFX, you can create, send, and manage the results of your emails.
Email marketing is so successful because you are nurturing leads that are already interested in your services. People sign up for email lists when they are interested in receiving information from that business. This makes it easy to nurture these leads and help them convert into customers.
7. Build a presence on social media
Social media is a great way to connect with potential customers. There are numerous platforms you can use to reach these people including Facebook, Twitter, Instagram, LinkedIn, and Pinterest.
Your target market will determine which platforms you will use. You want to use platforms that your target audience is on so you can connect with them.
There are many opportunities available on social media. These sites are a great place to post all your important business information. This includes your address, contact information, and hours of operation.
You can list your services on this page too. This tells people whether or not you provide the services they need. It is best to include a link to your website as well.
Social media offers many opportunities to share content. You can share your blog posts, videos, and updates on these pages. People can read them and engage with them.
Videos and infographics are great for sharing. These are easy for users to share on to their own pages to friends and family. You can circulate these better and entice people to check out your content.
There are also opportunities to create paid ads to reach even more people on social media.
When you create your social media presence, you can gain more leads. You'll connect directly with interested parties and be able to reach directly to them. These platforms are great for drawing more leads in to learn about your business and services.
Is lead generation for contractors different than marketing?
One of the most common misconceptions about lead generation is that it's an entirely separate concept from contractor marketing. On the contrary, it's actually a part of marketing—you could even say the entire marketing process is based around the concept of lead generation.
Start with your efforts to raise awareness about your business. Potential clients can't consider you if they don't even know you exist, but once they do, they'll be in a position to ask for more information about your services and experience. If they're really interested, they'll take steps to stay in touch, either by signing up for future communications or requesting more information.
Next comes the back-and-forth where your prospects decide if they want to hire you. Some will ask directly for details, while others will learn more about your business through your blog or social media. They may not always ask how you can meet their needs, but they're looking for cues in content, case studies, or testimonials.
Next comes the decision to invest. Some leads are ready to convert quickly and will reach out for more details on what you can do for them. Others may be interested, but an incentive such as a free estimate or other premium will tip the scales. If the offer is compelling enough, you get a new project and a new client.
As you can see, lead generation isn't so different from marketing. Using lead generation sites (even the best lead generation websites for contractors), though can lessen your ability to market to leads.
Our digital marketing campaigns impact the metrics that improve your bottom line.
See More Results

WebFX has driven the following results for clients:

$3 billion
In client revenue

7.8 million
Leads for our clients

5.2 million
Client phone calls
Make lead generation for contractors hassle-free
There are a lot of steps between initial interest and closing the deal, and it's up to you to take prospective clients through those steps. When you develop a process for generating contractor leads, you can turn be more successful at converting casual site visitors into valuable customers.
If you'd like to improve your lead generation strategy, WebFX can help. Contact us today to speak to a strategist about how our team can improve your online presence and start generating more leads for your business.
Earn a 20% greater ROI with WebFX