As a home services company, you know the importance of building and maintaining customer relationships. It takes a lot of trust for a person to allow a contractor or other home services company to enter and work on their home and property, so building that respect and relationship is critical.
Whether you offer deep cleaning, landscaping and gardening services, interior design, pool and spa maintenance, home contracting, or are a personal organizer, customer relationship management (CRM) software can improve your operations.
We've got everything you need to know for choosing a CRM for home services and how they can benefit your company on this page, so just keep reading!
Don't miss our Marketing Manager Insider emails!
Join 200,000 smart marketers and get the month's hottest marketing news and insights delivered straight to your inbox!
Enter your email below:
Inline Subscription Form – CTA 72
"*" indicates required fields
(Don't worry, we'll never share your information!)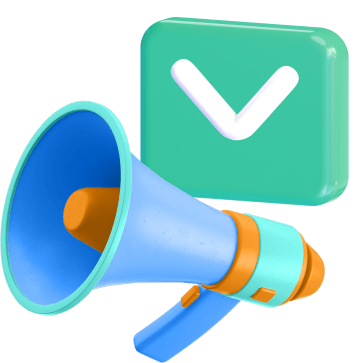 What is a CRM for home services, and why is it important for your business?
A home services CRM manages your company's customer interactions to improve customer relationships and satisfaction.
CRM software for home services can help you manage your customer relationships using automation and data collection. It can also help:
Improve customer retention: With a CRM, you can provide the information customers need when making a purchase. You can effectively answer their questions and concerns, improving your customers' experience and encouraging them to come back.
Increase sales: Pleasing your customers and giving them a good experience will encourage them to continue making purchases, increasing your sales and revenue.
Track customer interactions with your business: A customer's first interaction with your company may be filling out a contact form to access exclusive content or gain more information. CRM tools let you track their interactions as they build out from there.
Complete the image of your current customers: With CRM software for home services companies, you can get to know your customers by looking at their age, location, gender, interests, and purchase history.
Help you craft specific marketing messages: When you know your current customers and what they respond to, you can develop messages that reach them at the right time.
Key components of a CRM for home services companies
CRM tools offer many different capabilities, including:
The best CRM for home services: 6 top platforms
Let's now take a look at six of the best CRM platforms for home services companies that can help your business forge and foster customer relationships:
1. Nutshell

First on our list of the best CRM platforms for home services companies is Nutshell. Designed to be as hassle-free and user-friendly as possible, Nutshell enables every team member to close more deals and maximize revenue with each feature.
With Nutshell, you can:
Track your leads from initial awareness to conversion
Automatically assign new leads to your sales reps
Send automatic, personalized emails and drip campaigns
Implement lead generation forms throughout your website
Automatically collect and store the data from your website forms
Store and manage all lead and customer contact details
And much more
2. MarketSharp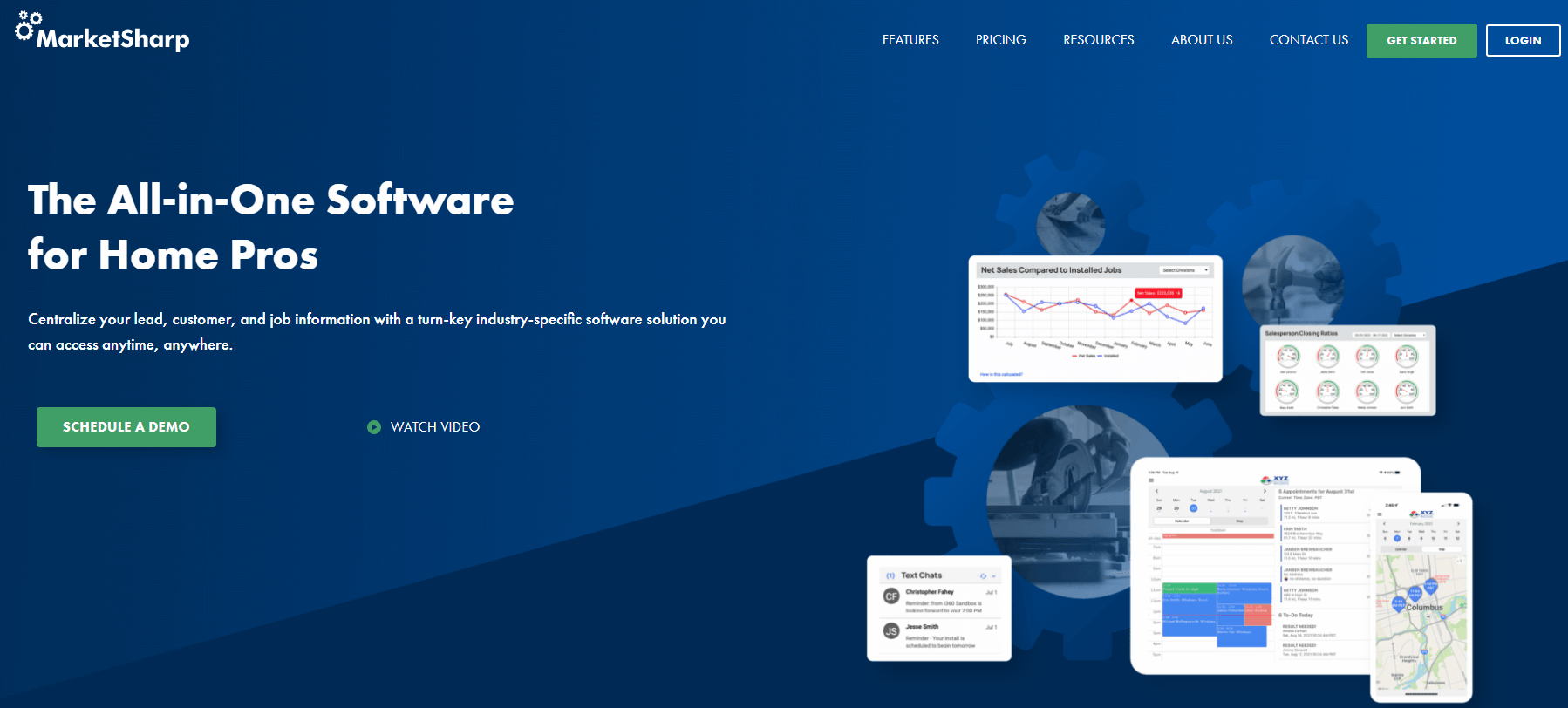 The standard model of MarketSharp CRM helps remodeling contractors and home pros start, build, and manage customer relationships.
The Pro model comes with more financial tools to help you close more jobs and features such as production management, reporting analytics, quoting and estimation, and geographic and demographic targeting. All data plans come with:
Mobile access
Secure data housing
Unlimited tech support
Web seminars, newsletters, and industry events
Free data storage of up to 5 GB per user
You can schedule a free demo of MarketSharp to see how it can help your contracting business.
3. Unanet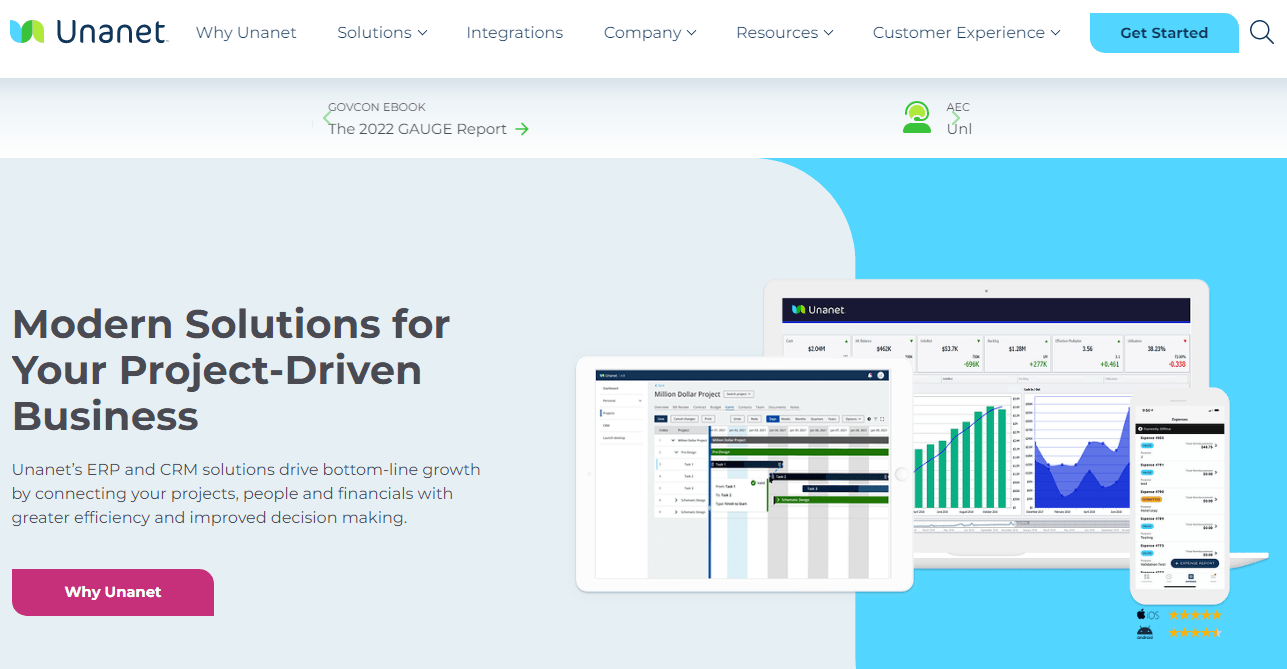 Unanet CRM helps construction firms improve data access, communications, and workflows so that you and your employees can focus on the tasks to lead to increased revenue.
Unanet focuses on simplifying your processes to help you make more informed decisions and gain a holistic view of the state of your business.
It may be a great option for your company if you routinely collaborate with other construction, engineering, or architecture businesses.
4. Jobber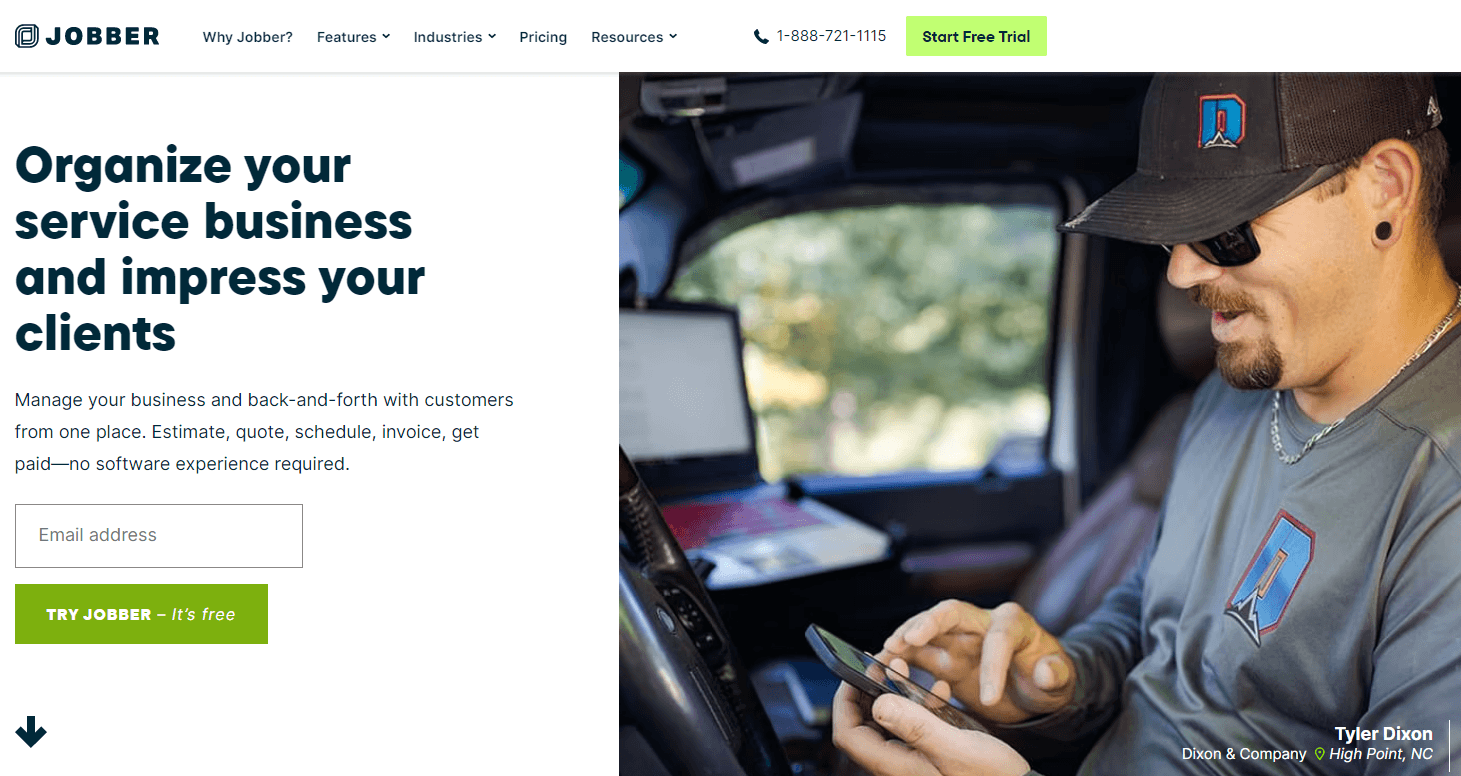 Jobber offers CRM services for home improvement industries such as residential cleaning, lawn care and landscaping, HVAC, painting, plumbing, roofing, and electrical. Its customer management services include:
Online booking
Automated emails and text messages
Two-way text messaging
Lead management
Referrals
Jobber also syncs with QuickBooks Online and works alongside platforms like MailChimp, Company Cam, Square, PayPal, and Broadly. You can get a 14-day free trial of Jobber with no credit card required if you want to try out the software.
5. Improveit 360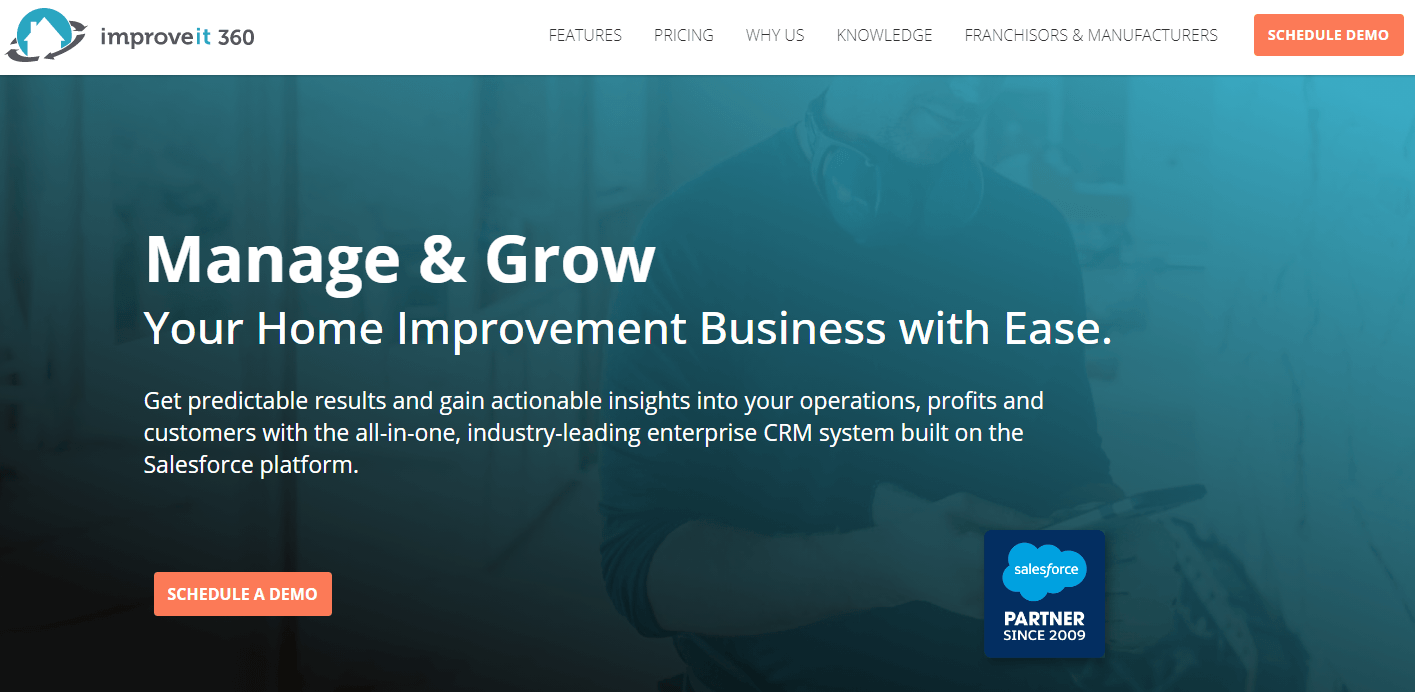 When you use Improveit 360 for your home services company, you can increase your sales opportunities and report in real-time.
Some of the Improveit 360 features include:
Duplicate lead prevention
Automated activity prevention
Web-to-lead and email-to-lead integrations
6. JobProgress

JobProgress was created with home contractors in mind, with features like:
A paperless mobile app
Client tracking
Scheduling
JobProgress is built for teamwork and is easy to use. It can also grow alongside your business to meet your needs at any stage.
Measuring the metrics that affect your bottom line.
Are you interested in custom reporting that is specific to your unique business needs? Powered by MarketingCloudFX, WebFX creates custom reports based on the metrics that matter most to your company.
Leads

Transactions

Calls

Revenue
Learn More

Try out WebFX's CRM for home services
A successful business meets its customers' needs and exceeds expectations. Effective CRM software for home services companies can help your business gather and analyze valuable customer data so you can best serve them.
The WebFX home services CRM software, Nutshell, helps your small or mid-sized business store the customer information that matters most to you. Learn more about Nutshell by contacting us online or calling 888-601-5359!
Earn a 20% greater ROI with WebFX
Increase your leads, sales, and revenue with digital marketing