If you're in the pest control business, you have to market to a group of people who change by the day. Every hour, new people need to contact an exterminator, and others decide not to contact one for their problem after all. With a constantly-changing niche, it's hard to target people who need exterminators at the right time.
However, search engine optimization (SEO) makes that all easier.
Launching a pest control SEO campaign gives you the chance to appeal directly to people who need exterminators now. You don't have to rely on coincidence to get customers — you can let them seek you out when they need you so you can be sure they're serious about dealing with their pests.
Keep reading to learn more about using SEO for your pest control company, as well as pest control SEO services. Use the links below to jump straight to the section you're most interested in reading:
If you'd like to get a proposal for professional SEO services, contact us online or call us at 888-601-5359 today!
Independent research from Clutch has named WebFX the
top SEO company

in the United States.

Clutch has personally interviewed more than 250 WebFX clients to discuss their experience partnering with us.

Read More Clutch Reviews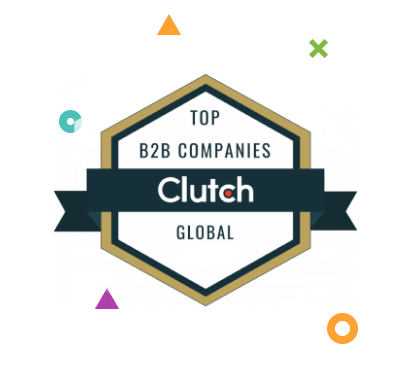 What is pest control SEO?
Pest control SEO is the process of improving your ranking in search engine results pages (SERPs) so you can attract more qualified leads to your business. There are many different tactics you can use to get noticed by Google and other search engines, and they're all viable options for your extermination business. These SEO strategies are broken down into on-page and off-page SEO.

Hear What It's Like to Work With WebFX!

"WebFX did amazing work creating a new website for us on a tight schedule. They have taken the time to learn about our business and give us ideas of how to make our digital marketing better. We still have work to do with WebFX but overall very pleased."
Professional Service
What is on-page SEO?
On-page SEO relates to all of the different ranking factors that are actually on a page on your site. Think of your website as a chance to make a good first impression with the search engines. Optimization ensures you make a memorable impression that search engines will love.
These on-page elements are some of the most important for pest control SEO:
Title tags — The title of your page is one of the first factors Google sees when it's reading your page. Use a keyword and your brand name in them for the best chances of success.
URLs — Your URLs should include actual words that are separated by dashes (-) instead of jumbled letters, numbers, and other characters.
Content on the page — Your pages should have good, reliable, authoritative, and well-written text on them that provide helpful information for your potential clients.
There are lots of other SEO ranking factors that Google considers as well, but these three are great starting points for any pest control company looking to get more customers online.
What is off-page SEO?
Once you've optimized your pages, you still have work to do. Off-page SEO involves ranking factors that you usually can't control, but they're still important to your website's success. These factors are harder to obtain, but they act as quality control measures so that Google can be sure it's only recommending the best pages for its users.
These off-page factors are some of the most important for pest control SEO:
External links — Getting a link from another website acts like a vote of confidence that tells Google you have quality information on your site.
Social media profiles — Maintaining profiles on Facebook, Twitter, and other social media networks lets you interact with your customer base regularly, and you can use it to promote new content that you create on your site.
All of these off-page SEO factors are designed to get your website visitors that want to become paying customers.
Why SEO for pest control companies matters
SEO for pest control companies matters for a few reasons, including:
Pest control SEO improves lead generation
People rarely open a phone book anymore. Instead, they turn to the Internet to find what they need.
If your pest control company wants to attract more leads and customers, you need to make yourself present in search results, which SEO does. With SEO, you can improve your visibility in search results relevant to your company, services, and target market.
For example, appearing in local search results for "emergency pest control services" can help your business reach qualified leads. These are people searching for a pest control company that can help them now. They're ready to buy — you just need to make yourself visible.
Pest control SEO reaches people at the right time
Compared to traditional marketing strategies, pest control SEO pulls (versus pushes) people to your business. That's because SEO doesn't rely on billboards, newspaper ads, or other traditional strategies that reach people when they aren't looking for pest control services.
SEO reaches people at the perfect moment — when they're searching for pest control help.
Connecting with your target audience at the right time instead of anytime can help your business improve its lead generation rates and sales. You're making yourself available and visible at the perfect moment.
Pest control SEO increases online visibility
With SEO, you also improve your online visibility. Improved visibility means you rank higher in search results. A higher ranking translates to more eyes on your page, which means more traffic, leads, and revenue.
For perspective on how much visibility matters, consider the following findings:
If you want to maximize the benefits of SEO for your pest control company, you need a competitive strategy that follows SEO best practices. That's why many businesses partner with an SEO agency that specializes in pest control SEO, like WebFX.
2 tips for pest control SEO
The Internet is a great way to get the business you want to grow, but pest control specialists like you need to concentrate on the clientele near your business. They're the people who are most likely to become customers, especially if you're running a smaller-scale company. That's why you should concentrate on a few key strategies when you're starting your SEO campaign.
1. Research the best keywords to use
Before you begin optimizing your website and different types of content, you must know which words and phrases to target. Keyword research is a nuanced process, but it's rather simple to get started.
First, you can type in part of a search term (like "exterminator [your town]") into the Google search bar and see what suggestions show up below it. These terms may not be the exact keywords you want to use, but they provide a great starting point for SEO.
You can also use Google Ads to check the amount of traffic that different keywords get throughout the day. This is the best way to cross-reference the keywords that you want to use with other data to check if they're viable options to use on your site. If the keywords show that they have some traffic, then they're good to use. If they don't have any, you should move on to your next idea.
Last, you should concentrate on long-tail keywords, or keywords that are specific to your business. For example, "pest control specialist in [your town]" would be a great long-tail keyword. It might not have a lot of traffic as shown in Ads, but it'll bring qualified visitors to your site so you can more easily convert them into paying customers.
2. Publish high-quality content
When you have a website, you have a great chance to show your customers that you're an authority in your industry. The best way to do that is to write content that shows people that you know what you're talking about. Comprehensive, informative, and helpful content is at the heart of any SEO campaign.
Content covers a lot of different formats, including:
Blogs
Articles
Guides
White papers
Images
Videos
The goal is to make your content credible, engaging, and helpful so that readers have a good experience on your website. When you do that, you not only increase your credibility with your customers — you also show Google that they can recommend you to other searchers so they can benefit from your site as well.
Pest control SEO services
If you're looking for pest control SEO services, WebFX offers traditional, local, and enterprise SEO:
Traditional SEO
Improve your presence in search results with our traditional SEO services. Get a complete technical SEO audit, dedicated SEO expert and account manager, custom content and content promotion, in-depth call tracking, and more.
Local SEO
Maximize your presence in local search results with our local SEO services. Have all your citations, from Google My Business to Apple Maps, optimized and managed by a dedicated local SEO expert. Plus, target local keywords on your website to drive additional calls and clients within your service area.
Enterprise SEO
Optimize your chain of locations across search results (including local ones) with our enterprise SEO services. In addition to a full website audit, you'll receive a custom link development strategy, optimized content, and more.
VIEW ENTERPRISE SEO PLANS & PRICES
What do our pest control SEO services include?
While we offer a few different pest control SEO services, they all include:
Custom strategy
Keyword optimization
Dedicated account manager
Technical SEO audit
Regular reporting
Google Business Profile optimization
Original, optimized content
For more information about the differences between our SEO services for pest control companies, contact us online or call us at 888-601-5359. One of our experienced strategists can help you compare the services and provide guidance on which one offers your business the most value.
Earn more business with pest control SEO services
SEO for pest control can be overwhelming if you're learning everything from scratch. Still, it's an incredibly helpful part of modern business, and if you're not using it, you can bet you're losing potential customers to your competition by the day.
WebFX has a team of SEO experts and analysts who can get you the results that you want to see. They constantly read and try the latest strategies and techniques so they can reliably make your business the best that it can be online. And when you partner with us, that's exactly what you'll get.
Are you ready to get more customers and grow your pest control business? Contact us today to start using our pest control SEO services and building your SEO strategy!
Earn a 20% greater ROI with WebFX