Whether you focus on commercial, residential, or emergency services, your business runs on leads. If you want to continue booking appointments and growing your company, you need a reliable way to generate plumbing leads.
Plumber lead generation takes some work, but with the variety of online strategies available, your business can attract new prospects regularly, which means you can avoid buying leads.
Keep reading to learn about the best ways to generate plumbing leads, plus get actionable tips for using these strategies in your company's lead generation plan. If you need professional help implementing any of these tactics, contact us online or call us at 888-601-5359!
5 best ways to get plumbing leads
Ready to learn the best ways to get plumbing leads? Check out these five digital marketing strategies you can use to boost your online plan:
1. Get ready-to-book plumbing leads with pay-per-click (PPC) advertisements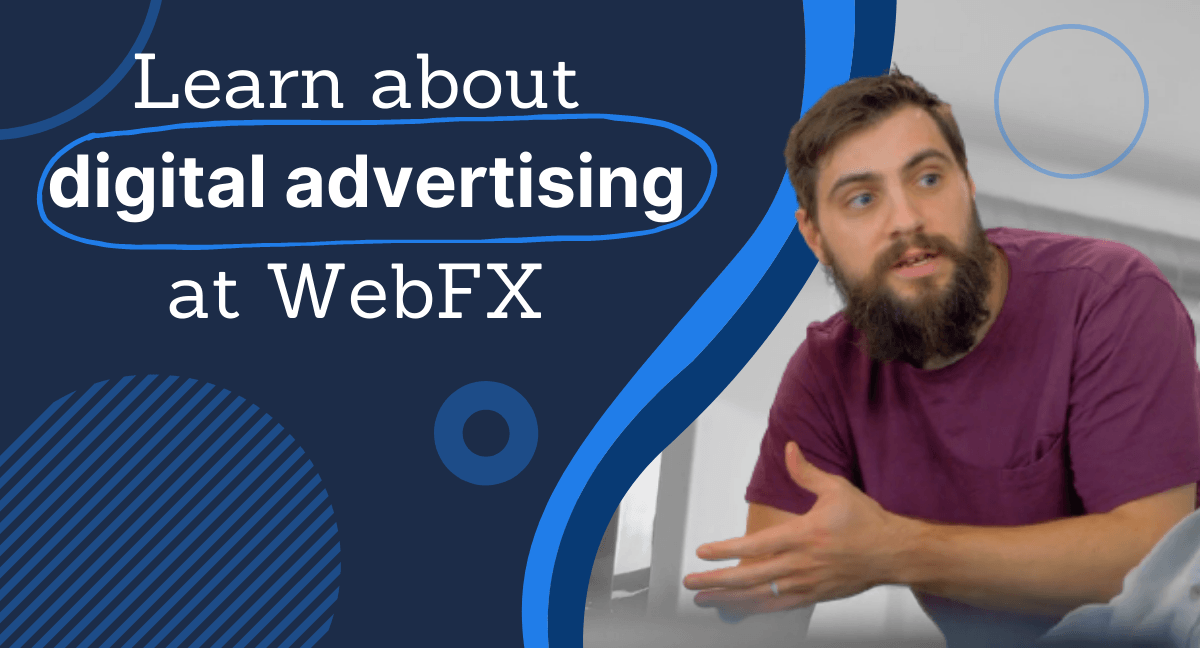 PPC advertisements are a great way to reach interested leads. These are paid advertisements that appear at the top of the search results on Google when users make a search relevant to your ad, like "emergency plumbing services in [city]."
How does PPC work?
PPC operates on a bidding system. You select the keywords or phrases you want to trigger your ads and set a max bid, the amount of money you are willing to pay each time someone clicks on your advertisement. Your maximum bid, along with other factors like your quality score, determine your ad placement.

Many businesses like this method because it enables you to control your budget. You will never pay more than the max budget you set.
This method is a very effective way to reach plumbing leads. In fact, 65% of all high-intent searches result in someone clicking on an advertisement. People who click on PPC ads are more likely to convert because they are already searching online for terms related to your business.
In addition, PPC can drive immediate results, and you can easily track how many people become customers after clicking on your ads.
PPC is a great method to add to your plumbing lead generation plan. You'll reach more qualified leads and drive credible traffic to your website. This method, however, isn't the only one that will bring you leads.
2. Help plumbing leads find you with search engine optimization (SEO)
SEO is great for bringing in leads too.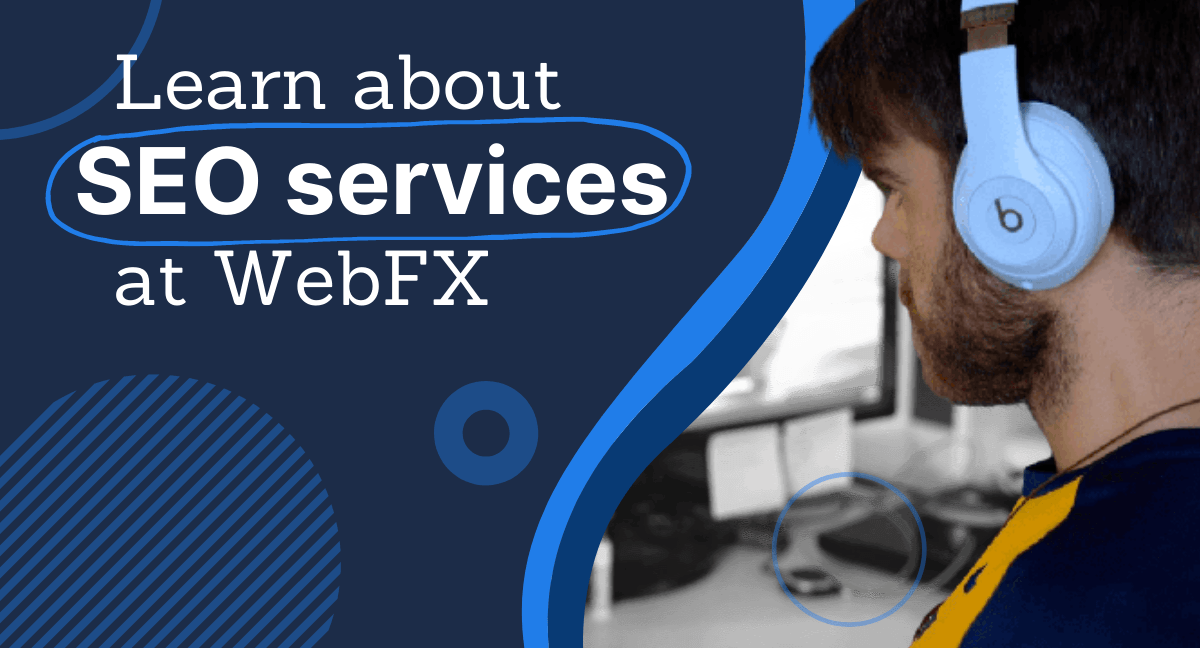 With SEO, you can boost your plumbing website's rankings in search results for keywords and phrases related to your business. The higher your site ranks, the more people will be able to find and contact your business, which means more plumbing job leads for you.
It is extremely important to rank on the first page of results because 75% of people don't go past this page. If you're on the second page of results, you'll miss out on valuable leads.
So, how do you help your website get to the first page? There are many things Google takes into consideration when ranking your website. One of the biggest ways to boost your ranking is content marketing (we'll dive into that later).
Aside from content, there are numerous other aspects to analyze on your website. These are three things you'll want to look at on your site:
Page speed
Your page speed is an important factor for determining your page rankings. Users won't waste time waiting for a page to load. If a page loads too slowly, users will leave your site, which will affect how many plumbing leads you get.
When Google sees that people quickly leave your pages, it indicates a poor user experience. Google will rank your website lower and boost websites that users spend more time browsing.
To check your page speed, you can use Google PageSpeed InSights. It will tell you how well your page is running and how you can improve your page to make it run faster. A faster website will keep users on it and help boost your rankings.
If you want to improve your page speed, you can also check out page speed optimization services from WebFX.
Design
Despite the old saying "never judge a book by its cover," people will judge your website based on its appearance. If your website is outdated and unattractive, it will deter potential customers.
People want a website with a modern design. If your design appears old, they will think your business isn't up to date and might become a plumbing lead for someone else.
You also want your website to be attractive. There should be a consistent color theme throughout your pages. You don't want to use an array of random colors because users won't find this attractive and will leave your site.
If you have a great design that is modern and clean, you will keep users on your site.
Navigation

To complete the trifecta of setting your website up to rank better, you need to have simple and clean navigation. The last thing you want is for users to struggle to find the information they are seeking.
You want your navigation to be clean and simple. Each heading should clearly indicate what a user can find below it. By utilizing a clean navigation, users will stay on your page longer because they will be able to find the information they need.
By utilizing this trifecta, among other strategies, you will put your website on the path to higher rankings. SEO is a method that takes time, but the time and effort are worth the results. Plus, SEO delivers plumbing leads for free.
3. Reach plumbing leads for free with content marketing
As mentioned previously, content marketing is one of the best ways to boost your website's rankings. Content includes everything from blog posts to videos, infographics, online guides, and more.
Potential customers constantly seek out information and answers to their questions online, and you can use your content to provide them with the info they need to become customers.
You can attract many users and plumbing leads to your site by utilizing content marketing. Once they are on your site, they may start exploring your businesses and seeing the services you offer.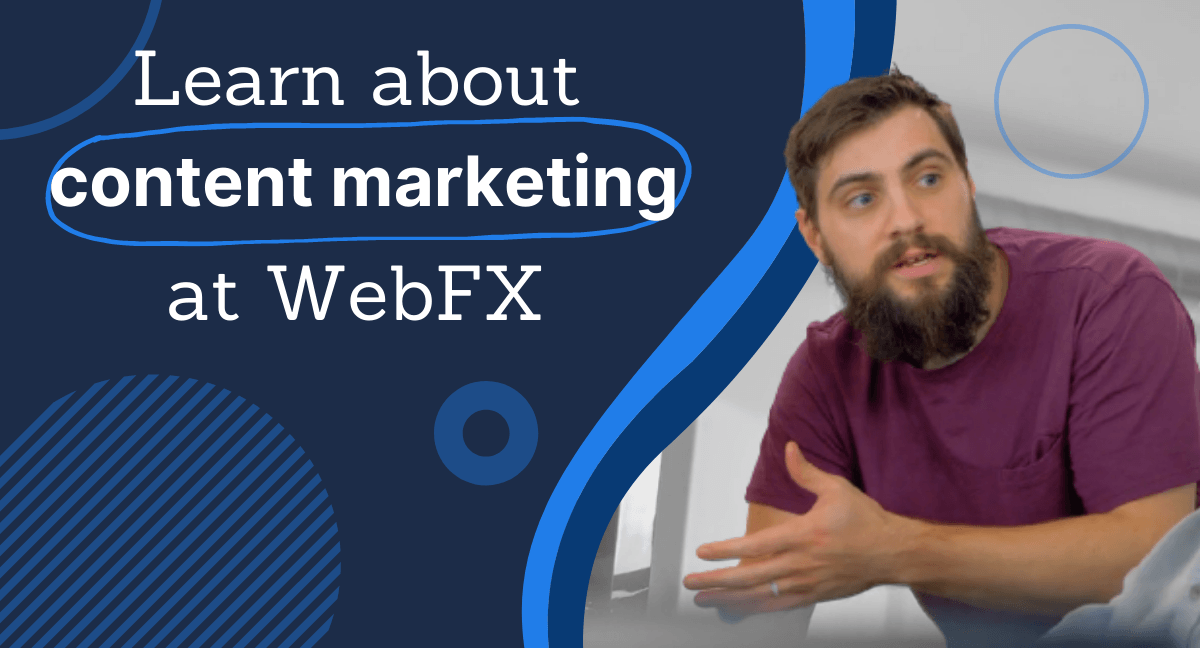 Content marketing also makes you an authority in your field. When people see you sharing your knowledge, they will trust that you are experienced and good at what you do.
One of the indicators that Google looks at when ranking your page is the amount of time people spend on your website. If people are on your site for a long time, it's a good indication to Google that people like your page and find it helpful.
When you create content, you keep people on your pages longer. They take the time to watch your videos or read your blog. This sends a positive signal to Google.
Even if people don't immediately convert, they will remember your business. When there comes time they need services like yours, they will choose your business over the competition because you provided the helpful information.
Content marketing has a huge impact on driving in leads. You can bring people to your website just by sharing your knowledge. This is a great way to build trust and gain new plumbing leads for your company.
4. Nurture plumbing job leads with email marketing
Email marketing is another great way to gain and nurture new leads.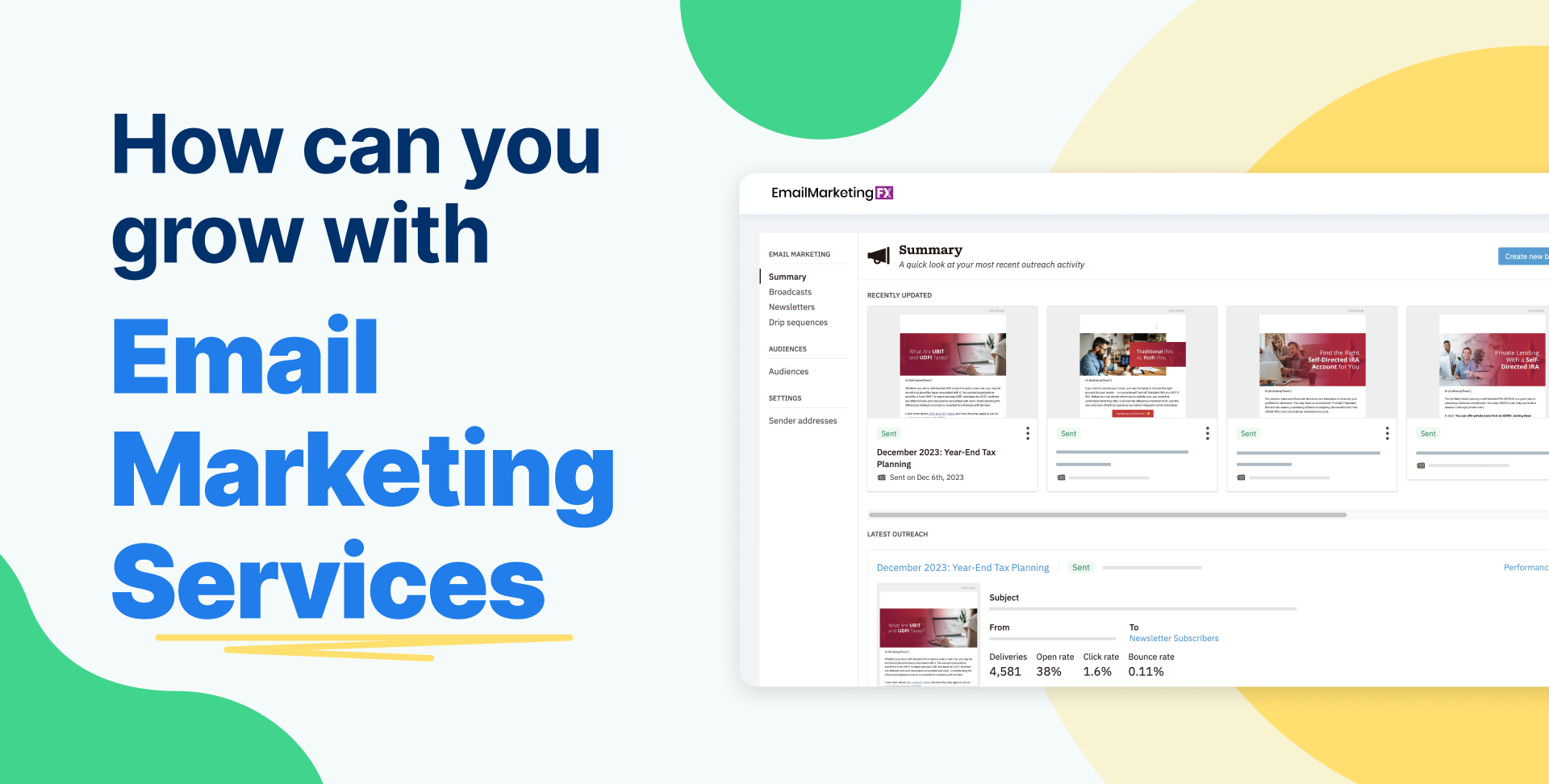 The first step to using email marketing is creating a subscriber list. You can gain subscribers by adding email signup forms on your website. You'll want to avoid trying to buy email lists, as these leads won't be credible.
Once you have an email list, you can begin sending emails about your content, sales, or special coupons. With programs like MyEmailFX, you can easily track the success of your emails.
These leads are valuable because people choose to sign up for these emails, so they know you are interested in your services. You can nurture these leads and help them convert by sending emails that appeal to them.
5. Use social media to connect with plumbing leads for free
If you don't have a social media presence, you need to create one as part of your plumber lead generation strategy. You can use platforms like Facebook, Twitter, Instagram, Pinterest, and LinkedIn.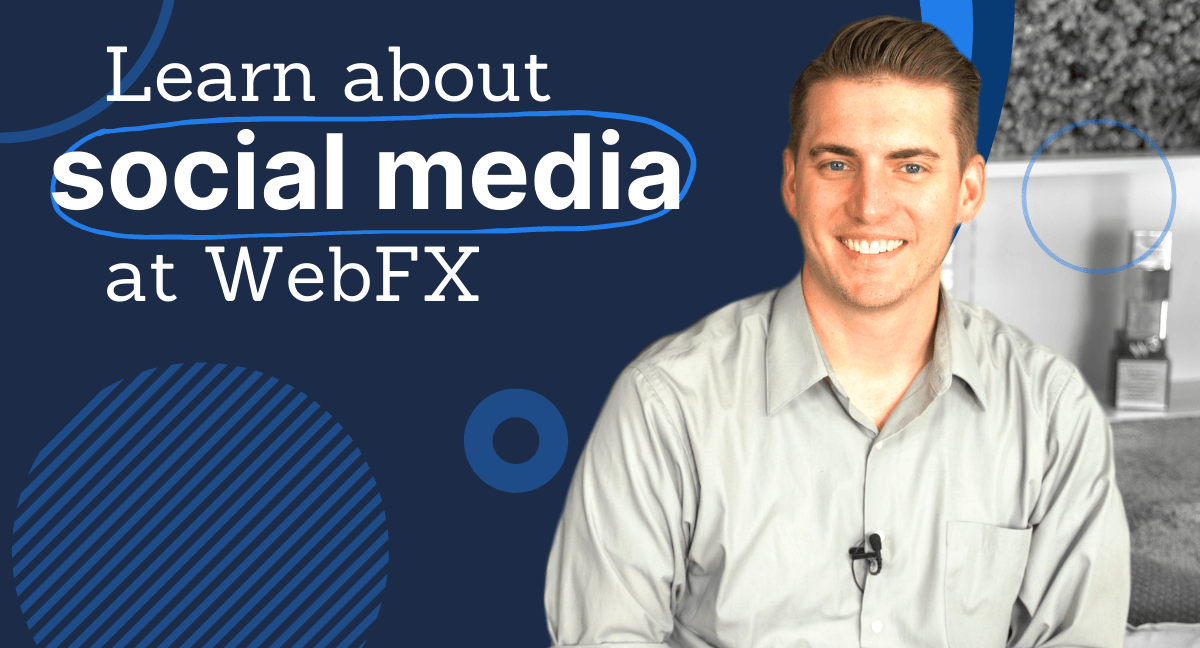 When you are deciding which platforms to use, you'll want to think about your target audience. You want to use platforms that they are on so you can reach them.
These social sites are a great place to put your contact information and link back to your website. You can post your hours of operation, the services you provide, and other important information about your plumbing business.
In addition, you can share your content on these pages. It's a great way to connect users to your blog, videos, and infographics. People can share this information on their own pages with family and friends.
By having a social media presence, you can gain more leads by connecting with your target audience and sharing content with them. These platforms are a great avenue to direct people back to your site to learn more about your business.
37% of marketers say that generating high-quality leads was one of their biggest challenges.
We want to decrease that percentage.
WebFX can help you generate high-quality leads with a customized marketing strategy.
Learn More About Lead Generation Services
Hear What It's Like to Work With WebFX!

"I have recommended WebFX to everyone that I talk to and will continue to do so. I can't stress enough how helpful WebFX is with helping us understand the SEO information and how it works."
Plumbing Company In New York
Get professional help using these plumbing lead generation strategies
If you're too busy running your business to invest time in these plumbing lead generation strategies, we've got you covered. WebFX is a full-service digital marketing company that specializes in gaining your company leads.
We know your business is unique, so we take the time to get to know your plumbing company and your needs. Our team of 500+ experts is dedicated to your campaign, and we never provide cookie-cutter solutions.
Unlike many other digital marketing companies, we offer transparent pricing. We tell you our prices up front so you can make the best decision for your business. Your budget is important, so we do our best to provide you with all the information you need to make a decision.
Additionally, we offer a hassle-free customer relationship management (CRM) platform, Nutshell, that helps you generate and convert leads with ease. With our CRM for plumbers combined with our top-tier lead generation solutions, you'll have everything you need to power growth for your company.
Are you start generating more plumber leads? Contact us today to see how we can help you generate more credible leads for your business!
We look forward to hearing from you!