There are numerous digital marketing methods that can help your countertop manufacturing business draw in credible leads. One of the best methods to do this is pay-per-click (PPC) advertising.
PPC ads appear at the top of search results, above the organic listings. This digital marketing method offers numerous advantages for your countertop manufacturing business.
On this page, we'll discuss the six benefits of using PPC in your digital marketing plan. If you need help constructing your ideal PPC plan, call us today at 888-601-5359 (or contact us online) to speak to a strategist.
Questioning the quality of your SMB's PPC performance?
Get your FREE PPC audit from WebFX today!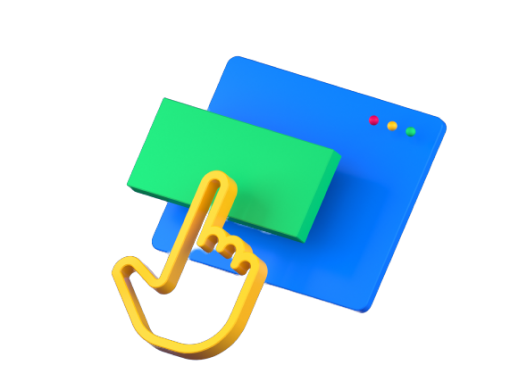 1. You only pay when people click on your ad
Pay-per-click advertising is exactly what it sounds like. Your countertop manufacturing business will only pay is someone decides to click on the ad and check out your website.
So, this means that even if people don't click on your ad, you are still gaining free brand exposure for your business. This is important because you are only investing money in people who are interested in your business.
The amount you pay is determined by your maximum bid and quality score. Your maximum bid is how much you are willing to pay each time someone clicks on your ad. The quality score is Google's estimation of the quality of your keywords, ads, and landing pages. These two factors help determine the cost you pay when someone clicks your PPC ad.
One of the best features of this cost structure is that your business benefits from people taking interest in your ad. If Google sees that your ad is receiving a lot of clicks, they will lower your cost-per-click (CPC). This means that you can earn more clicks, which means more leads for your countertop manufacturing business.
Use this cost-efficient advertising method to help your business earn quality leads and business exposure.

Hear What It's Like to Work With WebFX!

"The sophistication and professionalism of the team at WebFX, and the agency itself with their proprietary tools and platform, is hands down the best I've ever experienced. Highly recommend."
Building Manufacturer
2. You control your campaign
Another great benefit of PPC is that you have complete control over your campaign. You can choose the content that is used, alter the keywords you bid on, and change your campaign to fit your audience.
For example, one way to modify your campaign is the timing. You can choose to execute your campaign for days, weeks, or months, depending on your business goals. This method also enables you to run your campaign until you reach the end of your budget.
You also control when your ads run. This ensures that you display your ads when your target audience is most likely to see them, allowing for maximum ad exposure and campaign success.
When you have control over your PPC campaign, you can create and customize a campaign that appeals to your target audience.
3. You set the budget
Unlike other campaigns, you don't have to try to stretch your budget when you use PPC. You can set a financial cut-off and create a campaign based around your budget. This helps limit the amount of money that your business spends on advertising.
You also won't have to worry about incurring additional or unforeseen costs. A PPC campaign allows you to see the costs of your campaign upfront. If you want to control how much you spend on digital marketing, PPC is a great, transparent option.
We know that as a countertop manufacturing business, you don't want to break your budget because you want to earn a great return on investment (ROI). That's why we have a team of 150+ experts that are dedicated to your campaign to fit your budget's needs. If you have any questions about budgeting for your PPC campaign, our team is available to assist you!
4. You attract more credible leads
If you're looking for a method that draws in great leads, PPC is one of the best methods for attracting them. But how exactly can you pique the interest of your target audience?
A great way to do this is by using keywords to trigger your ad to appear in the search results. When you use specific keywords with three or more words, you will capture leads that use longer keywords to find the best search results. These are the leads that will be the most interested in your company.
PPC leads are more likely to become customers, too. In fact, PPC visitors are 50% more likely to make a purchase than organic visitors. This means that you are putting your money towards leads that are most likely to convert, resulting in a higher return on investment (ROI) for your countertop manufacturing business.
Our team is obsessed with delivering the best campaign ROI, and your business is no exception. See how our award-winning team will help you construct a customized PPC plan that drives in new leads for your business.
5. You increase brand exposure
There will be times that you create PPC ads and people see them but don't click on them. This doesn't mean that you miss out on these leads. Instead, you gain brand exposure for your business.
You will find that though many leads see your PPC ad, they still scroll past it. Even though they didn't click on it, it still made an impression on them. When it comes time to use services like yours, they will remember your countertop manufacturing business and choose your business over the competition.
By using PPC, you will make an impression on the people who see your ads. Although your target audience might not click on them, this brand exposure will ultimately influence your campaign.
6. You see immediate results
Many businesses love PPC because they can see immediate results. It helps you understand how your campaign is doing and if you need to make changes.
Other methods, like search engine optimization (SEO), take time to produce results. Many companies want to know if their campaign is working and want to know immediately. PPC affords your countertop manufacturing business that luxury.
However, you know the results as soon as your PPC campaign launches. You can see how many people saw your ad, clicked on it, or made a purchase. This makes it easy for you to understand the success of your campaign and see its tangible results.
It also provides an opportunity to restructure your campaign. You may find that some elements are not working in your PPC ad. This could be the keywords, the text in the ad, or the time of day it is running. You can adjust your campaign to fix those errors.
PPC proves to be an effective, flexible marketing strategy to use if you demand immediate results. Not only is it fast-acting, but you can make changes to improve your campaign and obtain more leads.
Start reaping the benefits of PPC with a plan from WebFX
PPC offers numerous benefits to your countertop manufacturing business. These benefits help your business grow. At WebFX, we know how to create a successful PPC campaign for your countertop manufacturing business.
If you're looking for results, we know how to drive them. To date, we've driven over $3 billion in sales and over 7.8 million leads for our clients. We focus on bringing our clients' success first.
Our clients love the work we do for them. In fact, we have over 1020 client testimonials from a variety of industries. Check them out to see what it's like to partner with a top PPC company like WebFX!
Drive leads with PPC for countertop manufacturers
If you're ready to start earning more leads and conversions for your countertop manufacturing business with PPC advertising, Contact us online or call us today at 888-601-5359 to speak with a strategist!
Earn a 20% greater ROI with WebFX