SEO for Well-Drilling Companies: Everything You Need to Know
When someone needs to drill a well, whether they need drinking water for a house or irrigation for a garden, they need your company. But if you don't have a well-built website, those customers won't be able to find you where they first look — the Internet. To get their business, you need a website and a strong search engine optimization (SEO) strategy.
SEO is the process of improving your website so you can become more visible in search engines. By creating a strategy that suits your business and helps you achieve your goals, your well drilling company can grow to serve more customers than ever before. And if you don't, you can be sure your competition will.
To make sure you're on top of your industry, you can use a variety of different strategies to get more customers. And to start, you should have a firm grasp of SEO and how it helps your business. If you'd like to speak with an SEO professional about our custom SEO plans, you can reach us at 888-256-9448 or contact us online.
See how we can help you GROW YOUR BUSINESS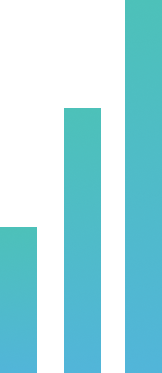 How does SEO work?
Whenever a search engine user looks up terms like "well drilling" or "water well drilling," search engines will show them websites that fit those criteria. But they're not in a random order — each site is ranked according to relevance and quality. That way, the highest-ranked page is sure to have what the user wants.
There are hundreds of factors that go into ranking a website. You can see some factors on a page, like the title tags, headings, and body text. Other factors aren't visible, like code. And still others deal with other websites, including social media networks and websites that link to you.
A lot of these factors are under your control, so you can update them at any time. But the longer you wait to implement them into your site, the longer you'll have to wait to see changes. That's because SEO takes time, and it can't work overnight.
Even with that small drawback, there are a lot of advantages to implementing an SEO strategy.
What does SEO do for well drilling companies?
When your SEO strategy starts delivering results, you'll notice a difference in your website right away. And the benefits can be huge.
More website traffic: When your site shows up better in searches, you get more people to your site. Most people click the first result of each search, with the second and third results getting most of the remaining clicks. Very few people go past the third result, which makes it critical to earn the #1, #2, or #3 spot.
Better brand recognition: If you rank well, people see your business's name — even if they don't click to your site. Maybe they won't become a customer today, but the fact that someone knows your company's name out there means there's a good chance they'll remember you later.
Better targeting: SEO is a highly-targeted form of marketing that reaches out to people who actively need your services, which means you get a lot more qualified leads than other marketing avenues. And the more you can help or inform the people who need your services, the better chance you'll have of turning them into customers.
How can drilling companies get started with SEO?
Search engine rankings are determined by a lot of factors, so SEO requires some elbow grease to do well. It's also a long-term strategy, meaning you won't see results overnight. But as long as you commit to it, particularly by following these steps, you'll see the benefits on your website and — eventually — your bottom line.
Research keywords
Keywords are the terms and phrases that customers use to look up information on your industry. When you use keywords on your website, you and your potential customers are talking to one another using the same language so they can easily become customers.
It's also important to focus on keywords that are specific to your business and services. "Drilling" may get a lot of traffic, but it doesn't reflect a user's intent to become your customer, and the keyword is highly competitive to boot. Instead, keywords like "drinking water well drilling" or "residential well drilling" would be more appropriate since you can tell that those users have a specific need.
Produce relevant content
When you have your keywords, the next step is to write pages for your site based on them. So, using the examples from the last section, you could write a page on how long it takes and how much it costs to drill a well for drinking water. Or maybe all the considerations someone should make before they decide to contact you about residential well drilling.
You can also start a blog to talk about recent news in your industry, updates to your business, or promotions. Then, you can set up social media accounts on sites like Facebook and Twitter to promote the new content that you create. This helps you get an audience of dedicated potential customers who want to hear from you, and you can encourage them to convert and tell their friends about your business.
Track, monitor, and adapt
The only way to know if your SEO strategy is working is to track it. Fortunately, there are free programs that do all of that, like Google AdWords and Google Analytics.
These tools let you to measure several metrics like how many people click to your site, what pages they go to, how long they stay there, and more. Using that data, you can refine your SEO strategy even more to appeal to your demographic better, improving your website and getting more visitors.
WebFX knows well drilling companies and SEO
SEO is complicated, and if you're busy running your drilling company, you may not have the time to learn about it and start a strategy. WebFX is here to help!
Our team of SEO experts has worked with well drilling companies before, and we want to get the same great results for you that we got for them! We constantly stay up-to-date on the latest information and strategies to make sure we'll go above and beyond your expectations. But don't take our word for it — you can check out testimonials from our clients and our success portfolio for yourself!
Do you want your well drilling company to get more revenue? Contact us today to work out an SEO strategy for your business!