Philadelphia SEO Services
Get more than a top spot in search results with Philadelphia SEO services from WebFX. Partner with our Philadelphia SEO company to not only improve your rankings in search results but also increase your website's leads, sales, and revenue.
With our Philly SEO services, which include local SEO, national SEO, and ecommerce SEO, your business can achieve its goals. Plus, you get to work with a dedicated member of our award-winning, U.S.-based team that's helped our clients earn more than $3 billion in revenue in the past five years.
If you want to expand your online reach and earn more revenue, we can help. Contact us online or call 215-392-2875  to speak with one of our experts today!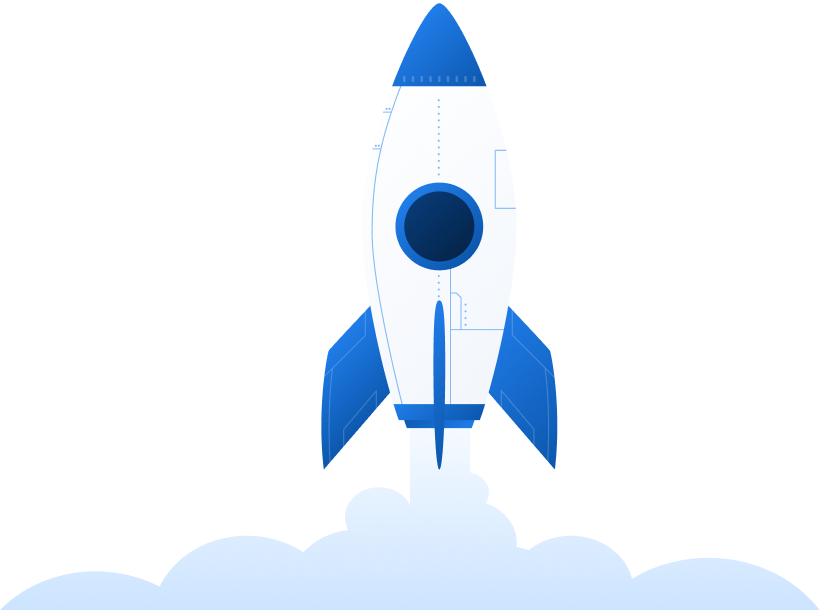 What do our Philadelphia SEO services include?
When you choose Philadelphia SEO services from our SEO marketing agency in Philadelphia, you get a complete solution to SEO. Our 450-plus team features SEOs, web developers, copywriters, and more — which means you don't have to worry about optimizing content, making site updates, or anything else.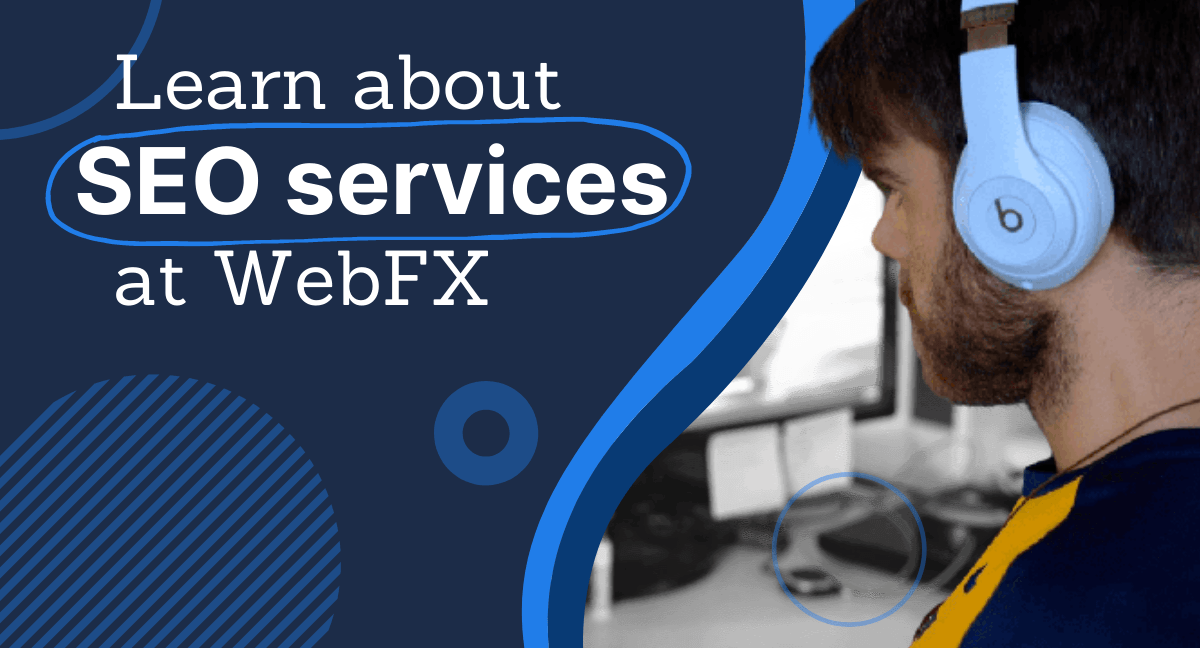 Whether you choose to focus on national SEO, local SEO, ecommerce SEO, or enterprise SEO, you can count on our Philadelphia SEO company to take care of everything for you, as well as provide everything you need, like regular reporting.
For example, all of our SEO services include:
Dedicated account manager
Custom SEO strategy
On-page SEO
Technical SEO
Off-page SEO
Regular reporting
You also get access to MarketingCloudFX, which is our proprietary software for tracking your digital marketing strategies, including SEO. Besides tracking and measuring your ROI, MarketingCloudFX also monitors competitors.
Even better, it uses artificial intelligence to provide actionable insight into your strategy. That means, your dedicated WebFX account manager can use those insights to make data-backed improvements to your campaign, resulting in better SEO results.
Ready to Grow? Get your FREE Quote Today!
We measure our success by how much we WOW our clients.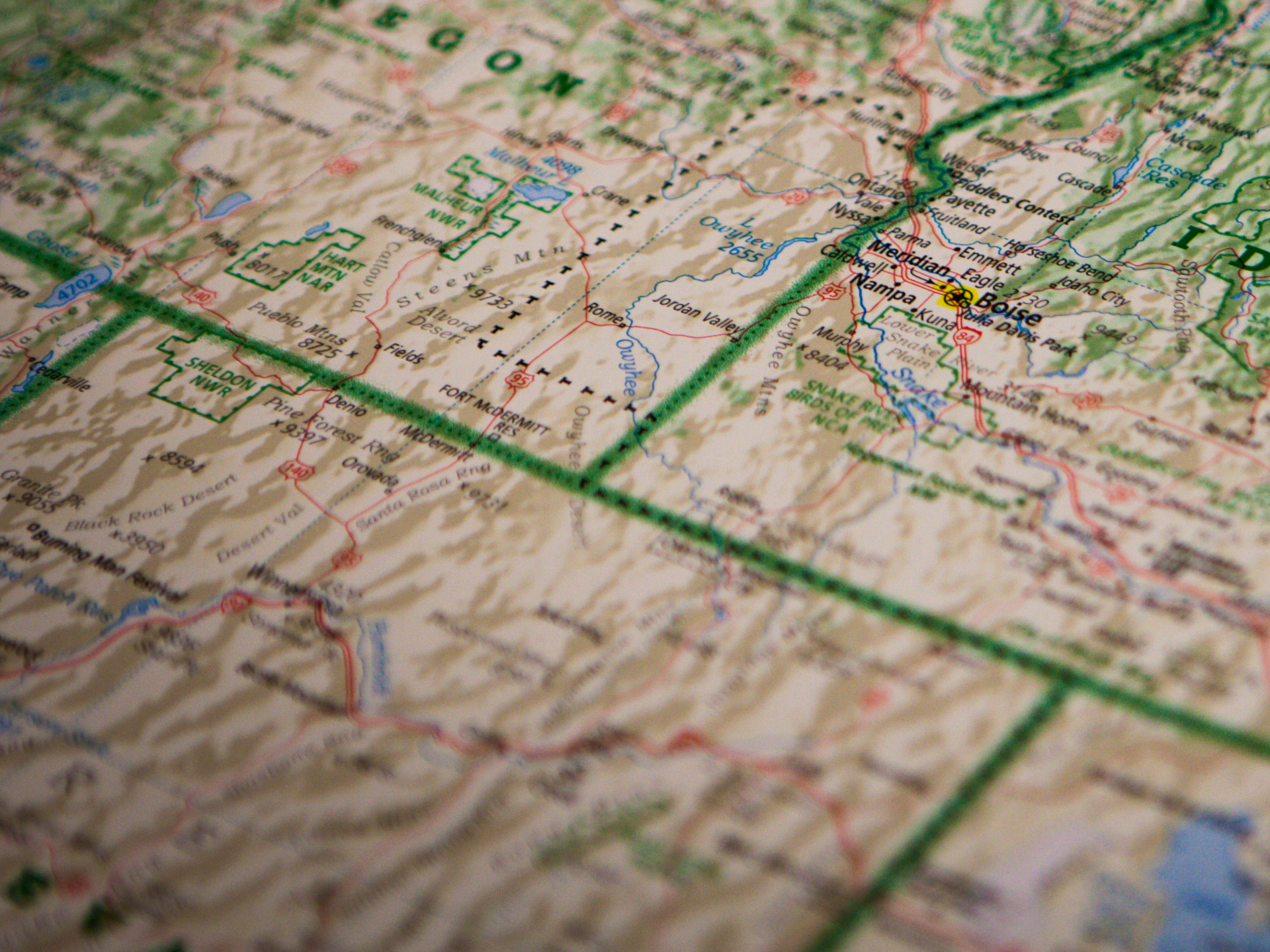 Local Success
WebFX has partnered with numerous local businesses in Philadelphia to help them grow with digital marketing. We've helped to implement campaigns including SEO, PPC, email marketing, and beyond.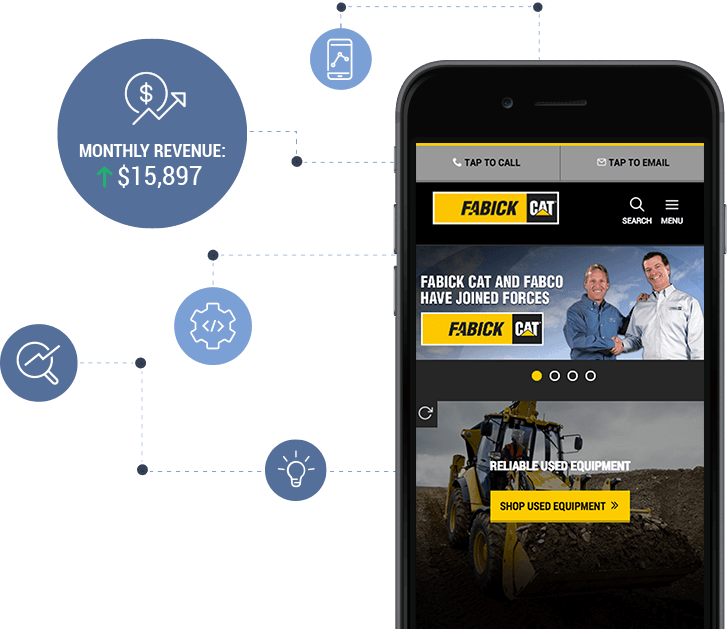 Are you interested in learning more about how your business can use Internet marketing to increase your sales and attract more customers?
Contact us today to speak with a strategist and hear about our custom plans.
WebFX is a top Philadelphia SEO firm
WebFX isn't your average Philadelphia SEO company. We're uniquely qualified to help your business reach your marketing goals.
We're dedicated to your success
We are driven to help you create a successful campaign. When you partner with us, you'll have a dedicated account manager that will oversee your campaign and keep you in the loop about your campaign's progress.
We create custom strategies for your Philly business
Many other companies will offer you cookie-cutter solutions that they use for every company. At WebFX, we take the time to get to know your business and goals.
We'll review your website, analyze your industry, make recommendations, and create a strategy that's tailored to exactly what you want to accomplish. Then, we'll use that strategy to help your business rank higher in the search results and gain more customers for your business.
We know how to drive results for our clients
We're one of the top SEO agencies because we know how to bring our clients results. Whether you're trying to earn more conversions, boost your website's rankings, or increase your traffic, WebFX can help.
Our team of award-winning designers, developers, and marketers knows how to deliver results. Just take a look at our 863 client testimonials and hear what they have to say!
When you work with our team, you can be confident that our SEO plans will position you to earn more traffic and revenue for your business.
How much do Philadelphia SEO services cost?
Curious about the cost of search engine optimization in Philadelphia? For the most up-to-date pricing information from WebFX, check out our pricing page.
The cost of Philadelphia SEO services varies by agency.
Each agency has different pricing and packages, and there is no industry standard. However, with WebFX, it's more affordable than you might expect.
Unlike other Philadelphia SEO firms, WebFX offers affordable SEO packages for small-to-midsized businesses (SMBs).
This gives you ongoing optimization and website improvements at an affordable rate, allowing you to invest your marketing dollars in other programs as well, making the biggest impact online.
But just because we're more affordable than other agencies that offer SEO in Philadelphia doesn't mean we skip on the important stuff! After all, we've helped our clients attract more than 7.8 million qualified leads using strategies like SEO.
We also showcase all of our pricing online, something that most SEO firms in Philly don't do—as you may have noticed. This way, you'll know exactly what you're getting up front with us, how much it will cost, and exactly which services are included in our plans.
Get guaranteed results with our Philadelphia SEO agency
At WebFX, our Philadelphia SEO agency offers numerous types of plans to fit your business' needs. We believe in transparent pricing, so we publish our plans and prices, so you can choose the best fit for your business.
SEO is an investment. If you're unsure about whether SEO if right for your business, you don't have to worry. We offer guaranteed SEO services, so if you don't like the results of your campaign, we'll refund your initial campaign investment.
Hear how our SEO services help businesses grow straight from one of our many satisfied clients.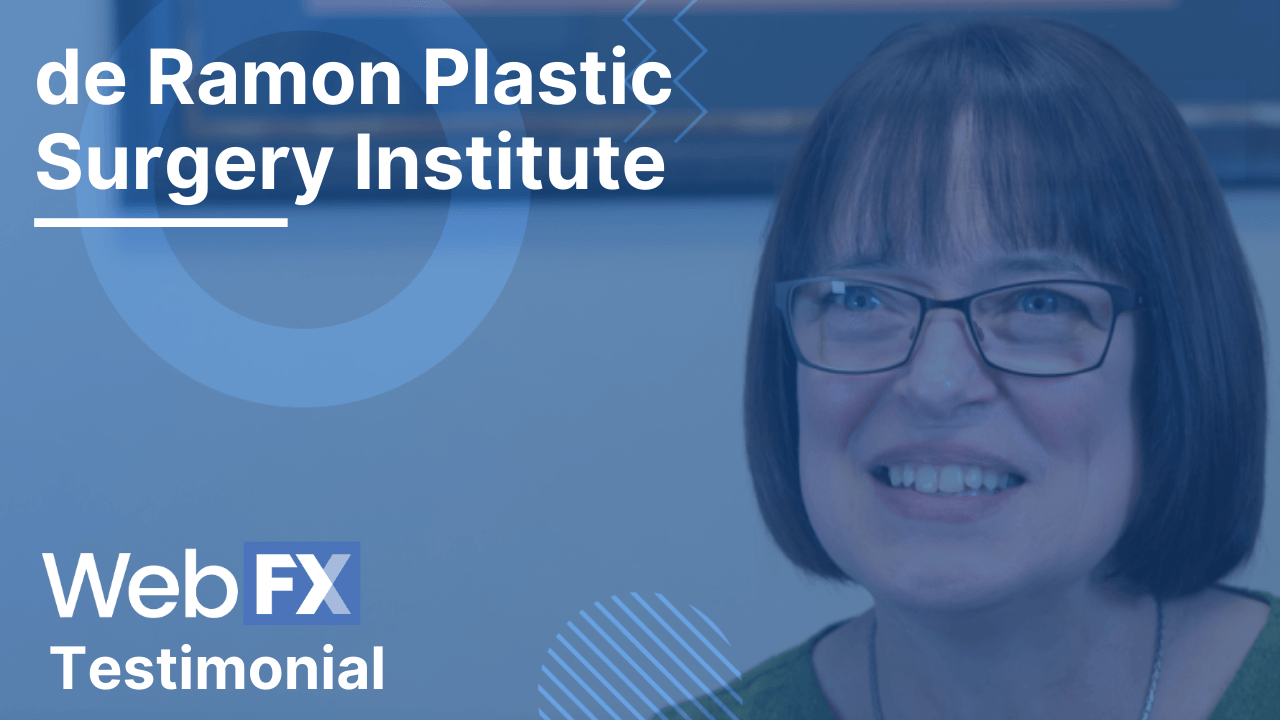 How can SEO (and a Philadelphia SEO expert) help my business?
SEO has many benefits for your business. These are just a few of the many ways it, as well as a Philadelphia SEO expert like WebFX, can help you reach your marketing goals.
1. Increase your website traffic
You want to be on the first page of results in order to bring searchers to your site. Seventy-five percent of users don't go past the first page of results — so if you want to reach the users who are searching for information related to your business, that's where you need to be.
In fact, the first position in the search engine results receives an average of 30% of clicks, while the third position only receives about 12% of the clicks. The higher you rank in search results, the more qualified traffic you'll attract.
2. Improve user experience
SEO also requires making sure that your site provides a positive user experience. Search engines want to provide the best results for users. They want the top listings to be helpful to users and easy to use.
When you provide users with a positive experience, they remain on your site longer. This sends a positive signal to Google that your site provides users with a good experience, so they will rank your site higher. This will lead to more traffic to your website and more revenue for your business.
Though you may improve user experience with the goal of boosting rankings, it can also have an impact on other metrics. User experience is important to your visitors. It keeps them on your site longer and makes them more likely to convert.
Not only will you provide a great experience for your users, but you can increase your revenue, too!
3. Earn a high ROI
When you invest money into any marketing strategy, you want to know that it will generate results for your business. Because SEO targets people who are actively searching for your products or services, it has an extremely high-potential ROI.
Your target audience is already qualified, so you don't waste time advertising to people who aren't interested.
It's also easy to track your ROI. You can evaluate key metrics like traffic, conversions, and ranking. This enables you to track or alter your campaigns to make the most of your investment in your SEO campaign.
Grow your business with Philadelphia SEO services
Are you interested in learning more about how a Philadelphia SEO firm like WebFX can help you grow your business through digital marketing?
Contact us today to speak with a strategist about gaining more traffic and revenue for your website with Philadelphia SEO services. We're excited to take your business to new heights!
Unlock revenue growth for your business with our world-class expertise.
Our team is made up of elite designers, developers, and marketers. For us, it's not just a job — it's a driving passion. And that passion has led to some of the best work on the web.
Don't take our word for it! We're proud of our many customer testimonials on Clutch. We've earned a 4.9 out of 5 with 260+ ratings.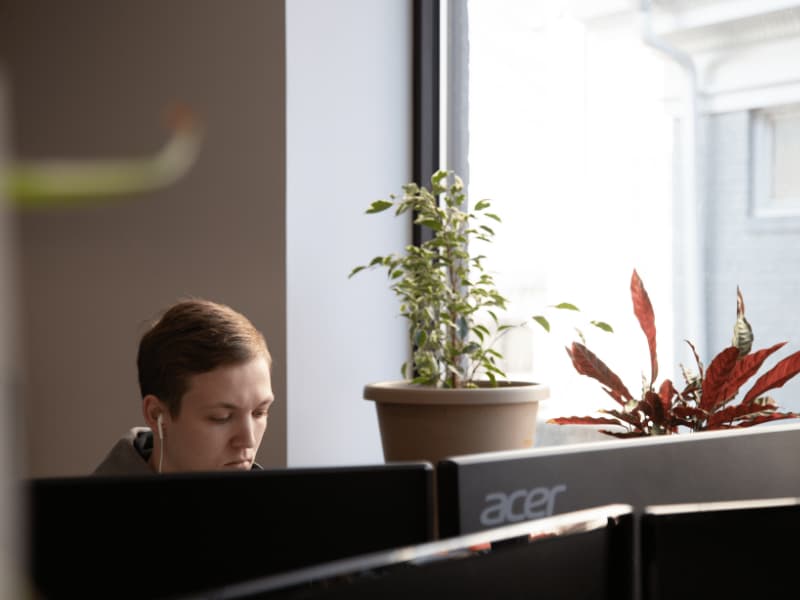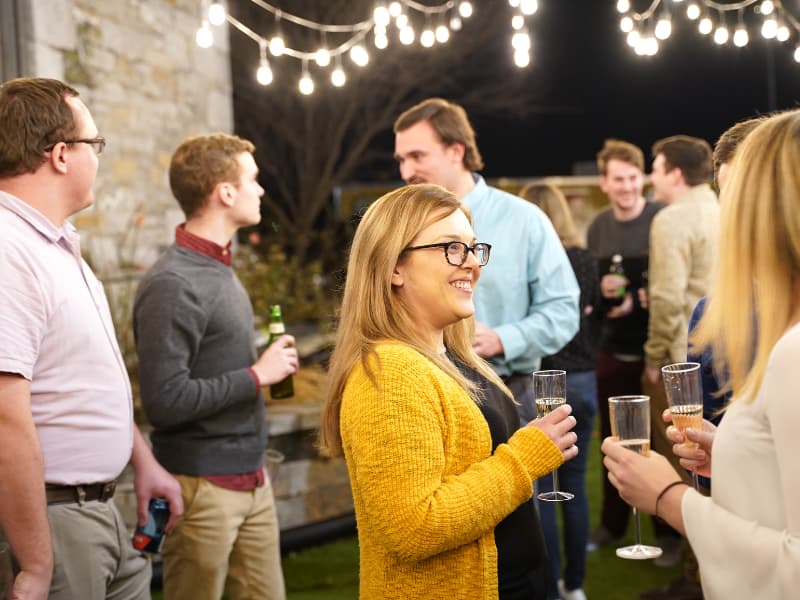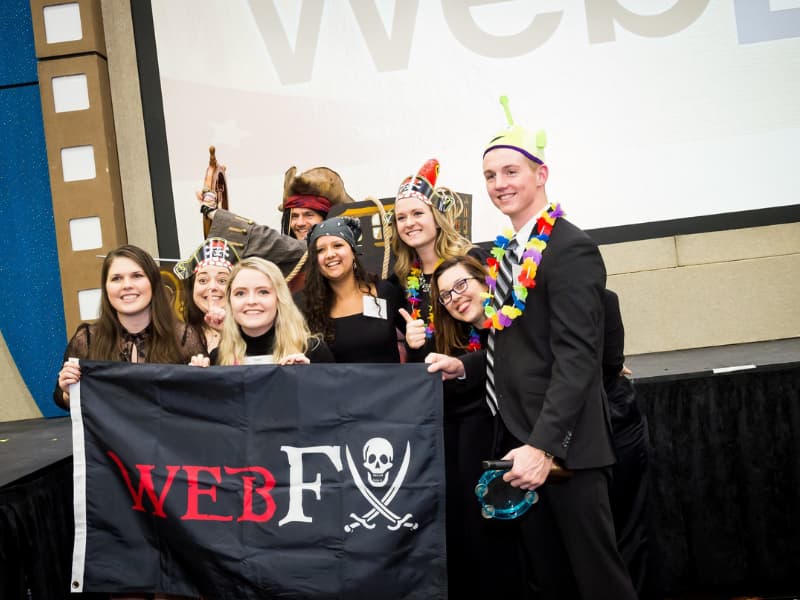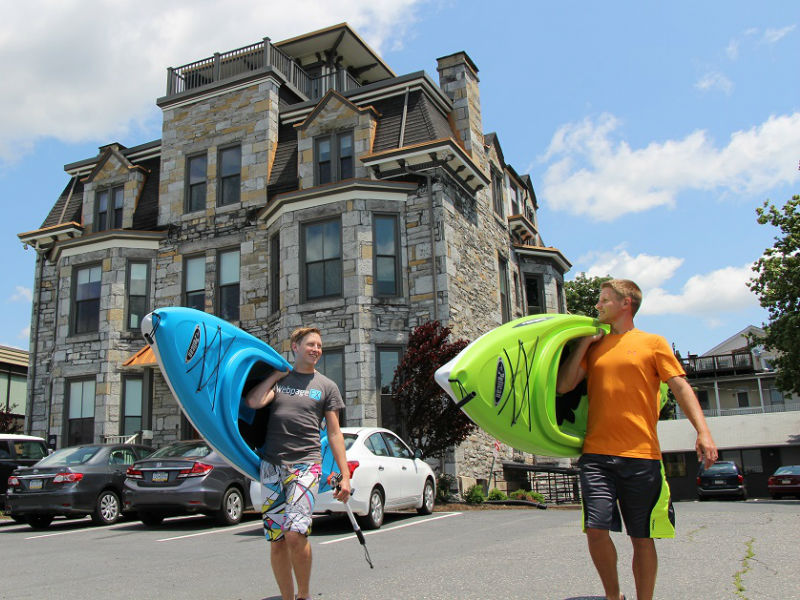 Driving Digital Revenue For Our 863+ Satisfied Customers