Internet Marketing Company
Philadelphia
Are you looking for the best Philadelphia Internet marketing company?
WebFX is a full-service Internet marketing company and we have years of experience driving real results for clients in over a dozen industries ranging from financial to healthcare to industrial and beyond. Our work speaks for itself with more than 350 client testimonials and an award-winning portfolio.
If you want to expand your online reach and earn more revenue, we can help. Contact us online or call 215-392-2875 to speak with one of our experts today!
Want to market your Philadelphia business online?
On this page, we'll take a look at some of our Internet marketing services and what makes us the top choice for your Philadelphia Internet marketing needs. Keep reading to learn more!
The benefits of Internet marketing
Internet marketing has several benefits for businesses in every industry.
An effective strategy can increase your reach online and help you maintain a presence where your top prospects are already searching. If you're interested in increasing website traffic, conversions, and revenue, then you need Internet marketing.
You can also be confident that it's cost-effective, given its high ROI compared to traditional marketing methods.
Ready To Grow? Get Your Free Proposal Today:
Take the next step in growing your business using digital marketing. Connect with one of our expert digital strategists to learn how WebFX can help you reach your business goals.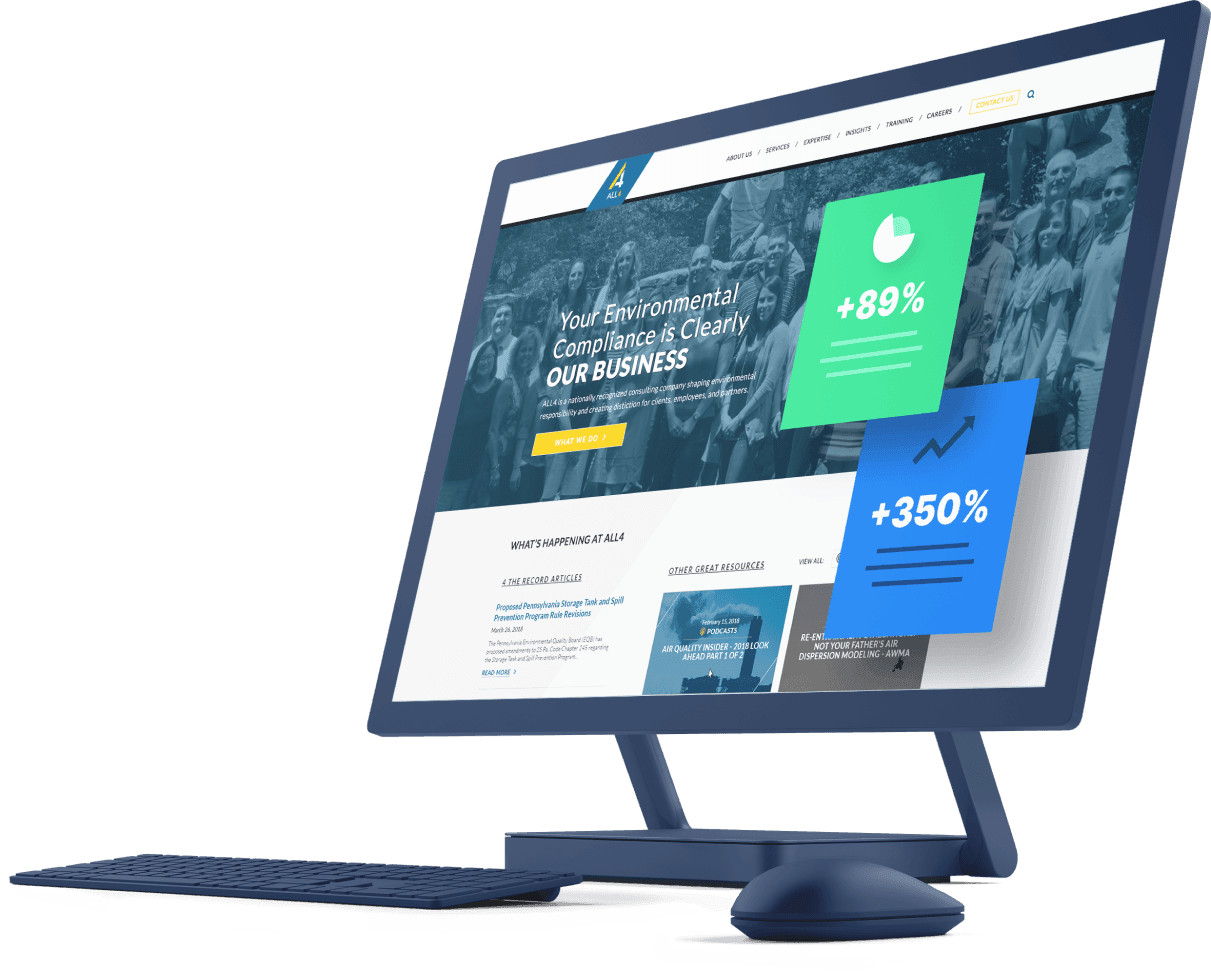 Search engine optimization (SEO)
Search engine optimization (SEO) refers to a number of improvements you can make to your website in order to appear higher in search results for keywords and phrases related to your business.
Optimizing your website helps both users and search engines find and understand your website. For example, if you wanted to rank for "Philadelphia professional painter," you'd want to include that keyword in specific places on your website like your title tags and throughout your copy. You can also include keywords related to your specific services on relevant pages to help potential customers find you in search results.
Although SEO requires an ongoing investment, the potential ROI is extremely high. As you establish rankings for valuable keywords, you don't need to pay for ad space to keep attracting qualified traffic and earning more leads.
Pay-per-click Advertising (PPC)
Pay-per-click advertising (PPC) is an online advertising model that gives you the ability to bid for ad space based on specific keywords and phrases. You bid to appear at the top of search results for those keywords, above the results organically ranking in the top spots. Using PPC ads increases your online visibility and can help you reach more potential customers.
One of the biggest benefits of using PPC ads is that the results can be immediate. PPC ads can begin driving relevant, targeted traffic to your website the minute you launch a campaign. Another benefit to using PPC ads is that you only pay when people click on your advertisements. In other words, you're not wasting money on users who aren't actually interested in your products or services.
You can run PPC ads on search engines like Google and Bing platforms, which makes it extremely convenient to reach the majority of the world's Internet users.
Our social media marketing plans will help you maintain an engaging presence on top social media platforms and develop relationships that encourage people to purchase from you.
Social media platforms give you a direct line of communication with current and potential customers. This is a great way to earn trust, establish a loyal customer base, and increase brand awareness.
Your social media accounts are also a great place to answer questions, share industry news, and promote any deals you currently have.
Content Marketing
Content marketing involves publishing original content tailored to your target audience's interests. It can include blog posts, infographics, videos, guides, and any other form of digital content that your potential customers find interesting. Today, it's one of the most effective forms of lead generation online.
Search engines and Internet users both love original, high-quality content. And in order for your content to help you reach your goals, it has to be engaging, helpful, and informative.
For example, if you're a contractor, you might create a blog post about "Common bathroom remodeling mistakes to avoid." This type of content is interesting and valuable to the reader – and when users search for keywords like "bathroom remodeling mistakes," they'll find your site. Even if they aren't ready to hire a contractor at that exact moment, you have the opportunity to establish your brand as a helpful source of information.
Our content marketing plans can help you rank higher in relevant search results and become a leader in your industry.
Email Marketing
Email marketing allows you to reach members of your audience who have already expressed interest in your products or services.
Not everyone who lands on your site is ready to make a purchase. However, email marketing gives you the ability to stay in contact with until they're ready to convert. You can use emails to send them important dates, information about product launches, company updates, and more.
Email marketing is cost-effective because it lets you focus on those who have indicated that they want to hear from you. As a result, it has one of the highest ROIs of any form of marketing, with the potential to earn $44 for every $1 you invest.
Local Success
WebFX has partnered with numerous local businesses in Philadelphia to help them grow with digital marketing. We've helped to implement campaigns including SEO, PPC, email marketing, and beyond.
WebFX is a top Philadelphia Internet marketing company
WebFX is a leader in the digital marketing industry. Our team is made up of some of the most creative and experienced Internet marketers in the world, and we've generated real results for clients in over a dozen different industries.
We offer all of the services listed above in custom plans tailored to your company's needs and goals.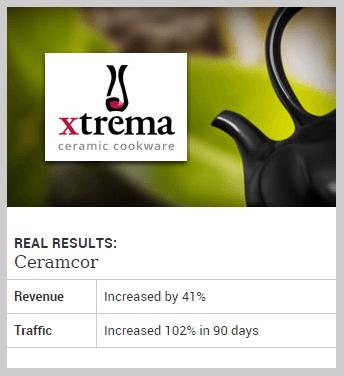 Transparent Pricing
At WebFX, we believe in transparency, which is why we publish all of our rates online. We'll also work with you to customize any of these plans to fit your budget and goals. This allows us to accommodate the needs of each of our clients.
Even if another agency offers lower pricing, we're confident that they won't measure up to the same level of knowledge, innovation, dedication and years of experience you'd get from WebFX.
In fact, we're so confident that we offer guaranteed SEO services. In other words, if we don't meet the goals we set for your campaign, we'll refund your initial SEO campaign investment.
Real Results
We achieve better results for our clients than any other Internet marketing company.
Whether you want to increase your rankings in search results, improve your online visibility, or close more sales, WebFX is the agency for the job. We've helped our clients rank for hundreds of keywords, improve conversion rates, and even rebound from penalties.
We'll review your site and implement optimization solutions that take your business to the next level. And our results speak for themselves! You can check out our client testimonials to hear what businesses who've partnered with us have to say about their experience.
Ready to get started?
Are you interested in learning more about how your business can use Internet marketing to increase your sales and attract more customers?
Contact us today to speak with a strategist and hear about our custom plans.
Get your FREE Quote now
Why does digital marketing for Philadelphia businesses matter?
Digital marketing for Philadelphia businesses has several benefits for companies in every industry.
An effective strategy can increase your reach online and help you maintain a presence where your top prospects are already searching. If you're interested in increasing website traffic, conversions, and revenue, then you need Internet marketing.
You can also be confident that it's cost-effective, given its high ROI compared to traditional marketing methods.
Mid-Size Businesses Trust WebFX
Their focus on ROI and their innate ability to communicate this information in a way that I understand has been the missing link with other digital marketing firms that I have used in the past.
Leah Pickard. ABWE

Why hire a digital marketing agency in Philadelphia?
When you set up your digital marketing plan, you have the option to run your campaigns in-house or partner and collaborate on them with a digital marketing company. Many businesses hire digital marketing companies to handle their online campaigns.
So, why should you choose a digital marketing agency in Philadelphia to run yours?
1. You'll get a team of experts
Whether you're in the fashion, automotive, repair, or manufacturing industry, you're an expert in your field. People choose your business because they trust you have the knowledge and expertise. So, why wouldn't you do the same for your digital marketing campaign?
By hiring a Philadelphia Internet marketing agency like WebFX, you get a team of experts to work on your campaign. They work day in and day out on different digital marketing strategies to help businesses (including yours) earn valuable results.
Our award-winning marketing experts know the ins and outs of the marketing field.
You will feel more confident about your campaign when you have experts working on it too. Your business can trust that their expertise and extensive knowledge will help you drive valuable results for your company.
The expertise of our team, for example, has resulted in more than $2.4 billion in revenue for our clients — and that's only in the past five years.
2. You can focus on your business
Running and managing a business takes time, effort, and energy.
Trying to add a digital marketing plan on top of running your business is stressful and time-consuming. Instead of adding another to-do item to your list, you can rely on a marketing agency in Philadelphia to run your campaign for you.
It takes time, effort, and energy to create a successful online marketing campaign. It doesn't happen overnight, and it's not something that you can stop doing. Digital marketing requires constant upkeep, optimization, and improvements to deliver impressive results.

Partnering with a Philadelphia digital marketing agency gives you more time to focus on your business.
You'll reap the benefits of having a digital marketing campaign that drives leads while you focus on your business's day-to-day operations. It's a great way to allow you to get the best of both worlds.
3. It cuts down on costs
Investing in an online marketing company cuts down on your marketing costs. It may seem like choosing a digital marketing agency is more costly, but it ends up being more cost-effective than doing it in-house.
When you run your marketing campaign in-house, you have to find and hire specialized talent, from copywriters to digital marketers. You pay for hiring and onboarding costs, salaries, benefits, and time off. This is a yearly expense you will incur.
In addition, you have to pay for any software or tools you need to run your campaign. This is a monthly or yearly cost to your business. While your company doesn't have to invest in these tools, it puts you at an immediate disadvantage if you don't.
The most significant cost to your business is time. If you're trying to run your campaign on your own, it will take a substantial amount of time to set up and maintain.
Your time is valuable, so it's best to rely on a digital marketing company in the Philadelphia area to run your campaign. You'll have a team, tools, and resources all in one place, for one price — and close to your business too.
It's more cost-effective for your business in the long run to partner with an agency.
4. Your campaigns are in one place
A big part of digital marketing is cohesiveness. Your strategies work together to help you earn new leads and drive valuable results. When you hire a local Philadelphia digital marketing company, all your campaigns are in one place.
Many companies only specialize in certain digital marketing strategies.
There are some that only offer search engine optimization (SEO) services or social media marketing services, for example. When you want to invest in more than one method, it can make your campaign disjointed if you're using more than one agency.
By hiring a Philadelphia digital marketing company, one team oversees and leads your campaign. You'll only have to contact one company to get an update about your campaign. It makes it easy and less stressful for your business.
5. Always have someone to monitor your campaign
One of the best parts about hiring an Internet marketing company in Philadelphia is that you always have someone to track your strategy. When you hire a digital marketing company, they can continuously monitor your campaign to ensure everything is running smoothly.

If problems arise, you'll have a team to help you fix it. You won't have to worry about scrambling to figure out issues with your campaigns. Instead, you'll have a team of experts helping you manage your strategies and fix any errors.
Your Philadelphia digital marketing firm will also help you analyze your results. They can record your campaign's performance and provide you with feedback. This service lets you see which aspects of your campaign work and which ones need improvement.
For example, MarketingCloudFX offers WebFX clients instant access to their campaigns and campaigns' performance. It's accessible on desktops and smartphones, going with you wherever you go.
How to choose a Philadelphia digital marketing company
As you look at the top marketing firms in Philadelphia, you may wonder which one is best for your business. To find the best agency for your needs, you'll want to look at these five aspects of every digital marketing company.
1. Look at their services
When you're looking at different marketing agencies in Philadelphia, start by looking at their services. You want to ensure that the company you hire offers all the services you need.
There are a variety of services you can use for your campaign. A few examples include:
Your best option is to choose a full-service digital marketing company, like WebFX. These agencies will have all the services you need to run an online marketing campaign. This move ensures you have all the services you need in one place to keep your strategy cohesive.
2. Check out their pricing
Once you know a company has the services you need, check out their pricing. Your budget is an essential part of your business. You want to find a digital marketing company that works with your budget.
The issue with this is that many companies hide their prices. They want you to contact them to get pricing information. It's challenging for you to figure out the right agency for your business because you have to wait to hear from them about pricing.
It also opens the door to contract issues. Some companies will have additional fees or exclude services from their packages, despite what the original agreement said. It can create a headache for your business.
Stick to companies that are upfront about their services, like WebFX.
The right Philadelphia digital marketing company will publish their prices online to make it easy for you to decide. You should be able to see the pricing and packages up front so you can make the decision that's best for your business.
3. Check out their portfolio
If you want to figure out which digital marketing agency is right for your Philadelphia business, look at their portfolio. A portfolio will give your business insight into a digital marketing company and the type of work they do.
When you look at a Philadelphia digital marketing company, see if they have experience in your industry. Focus on the services you want to invest in and see the work they've done for your industry. It's a great way to get insight into the type of work they would do for your company.

If they don't have experience with your industry, look at work they've done for other sectors. You'll want to see a diverse portfolio. A diverse portfolio ensures that a company is willing to learn about your market to produce a remarkable campaign.
4. Check out client testimonials
Reviews are a powerful tool for learning about a company. In this case, client testimonials can tell you all you need to know about a business. These testimonials give you insight into a client's experience with a digital marketing agency.
When people have a positive experience, they are more than willing to share it with others.
Digital marketing companies that have dozens of client testimonials provide their clients with excellent services.
WebFX, for example, features more than 550 testimonials that showcase why our client recommendation score exceeds the industry average by 488 percent.
Check out every potential Philadelphia digital marketing agency's testimonials to learn more about the company and to see if they are a good fit for you.
We're not your typical


Digital Marketing Agency.

Our team is made up of award-winning designers, developers, and Internet marketers. For us, it's not just a job — it's a driving passion. And that passion has led to some of the best work on the web.

Don't take our word for it! We're proud of our many customer testimonials on Clutch. We've earned a 4.9 out of 5 with over 175 ratings.
Driving Digital Revenue For Our 700+ Satisfied Customers