Restoration of Harrisburg's Moffitt Mansion
HISTORICAL LANDMARK
Since its construction in 1895, the Robert H. Moffitt Mansion on Front Street in Harrisburg, Pennsylvania, has stood as an important architectural and historical landmark.
Dr. Robert Hopkins Moffitt, one of Harrisburg's most prestigious 19th century citizens, housed his dental offices within the three-story blue limestone building. The riverfront property is built in a Queen Anne style, contains roughly 10,000 square feet of usable space, and is topped by a "widow's walk." The building features a first floor porch; in the 1980s, the building's stunning two-story front porch was removed, giving the front of the mansion a "flat" appearance.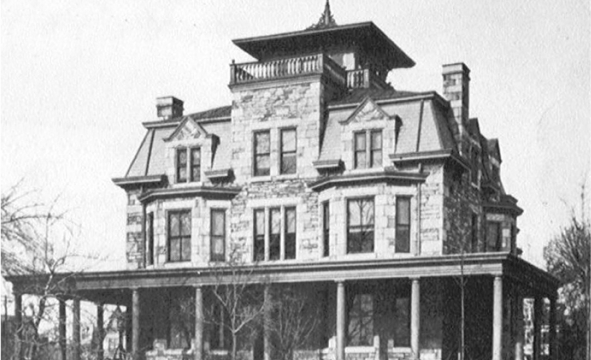 Designed in the late 1800s by noted Harrisburg architect Howard Lloyd, the mansion housed Dr. Moffitt's dental practice from 1895 to 1900. Dr. Moffitt was beloved by the community of Harrisburg, serving as the president of the Board of Trustees of the Market Square Presbyterian Church, a founder of the Westminster Presbyterian Church, and a member of the Harrisburg Consistory. He was also a director of the Commonwealth Trust Company. As a man deeply involved in both church and his community, he understood that his success directly depended on the success of the city that surrounded him.
Unfortunately, after Dr. Moffitt's death, the mansion began to lose some of its former glory. In the years since his passing, the building has housed apartments, a magisterial justice's courtroom, and a real estate company. It, like many of the grand houses along the river, was in dire need of care that it never received.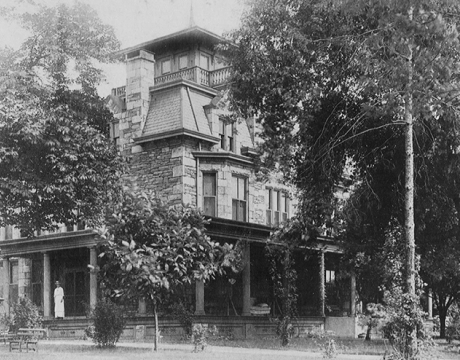 Over time, many of the once glorious buildings that stood along Front Street have fallen into disrepair, been demolished, or have been renovated until they no longer resemble their original forms. The mansion is the only substantially intact building designed by Lloyd that remains on Front Street—and when we chose it as our new location, we wanted to keep it that way.
When WebFX decided to work with WCI Partners to renovate the Moffitt Mansion, we wanted to create a functional and modern workspace that preserved and restored the mansion's historic elements and former glory.

Here are a few photos of the interior of the mansion prior to
the restoration project.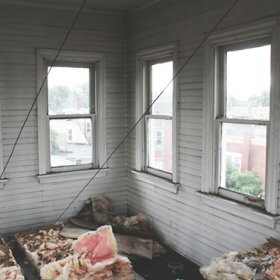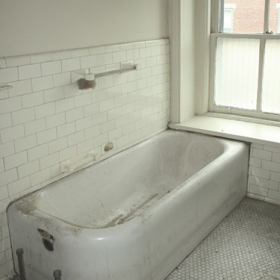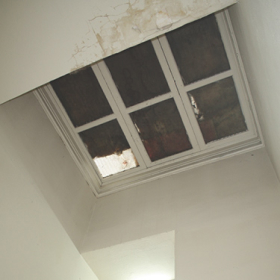 A New Beginning for the Moffitt Mansion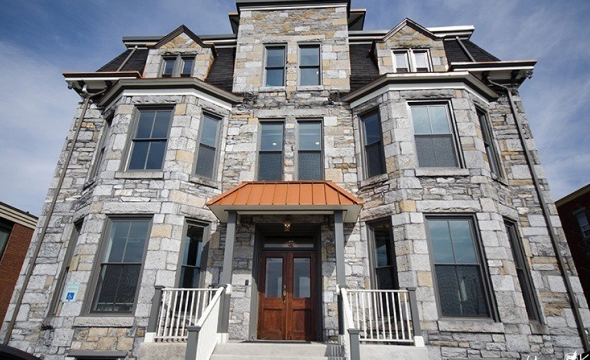 WebFX moved into the renovated Moffitt Mansion in February 2014. Thanks to the hard work of WCI Partners, both the interior and exterior of the building have been restored. Urban Interiors also provided us with interior design that combined historical elements—like exposed wooden beams and the fourth floor widow's walk—and modern style, including bright pops of teal, lime green, gray, and red. Here are a few photos of the new WebFX office.