There are many effective digital marketing tactics, and it can often be hard to prioritize them while also making sure you have everything covered. This is because there are few clear-cut "this or that" decisions when it comes to marketing online. It's usually "some of this" and "some of that" instead.
SEO and CRO are no different. Both are very important marketing strategies, and it's a good idea for most companies to invest in each.
Call 888-601-5359 to speak with a strategist about digital marketing services from WebFX, or keep reading to learn more about how you can attract and convert more qualified leads.
We foster and form long-term partnerships so that your business has long-term results.
Over 90% of WebFX clients continue partnering with us into year 2 of their campaign.
Hear from Our Happy Customers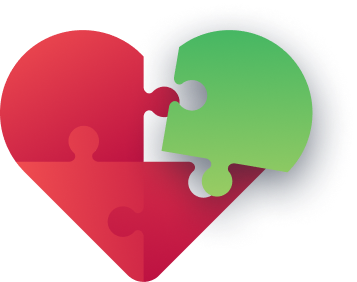 What is SEO?
As a brief reminder, SEO is search engine optimization. It involves optimizing certain aspects of your website and leveraging content so that your pages rank higher in search engine results.
The main metric associated with SEO is organic traffic: How many people are navigating to your website through search engine results?
The goal is to get your pages as well-ranked as possible, because there's a strong correlation between rankings and traffic levels.
To put it simply, the goal of SEO is to increase your website's visibility. You're not necessarily trying to get visitors to do anything specific, since your main priority is simply attracting them to your website in the first place.
What is CRO?
CRO is conversion rate optimization. While SEO aims to increase visibility and traffic, CRO is the practice of testing different on-site elements to increase your conversion rates.
Instead of simply increasing the exposure of your website, CRO comes into play when you do want your customers to complete a specific action, whether it's signing up for a newsletter or buying a product.
CRO deals largely with the landing pages on your site. Conversion-centric landing pages serve primarily to convert potential customers as soon as they arrive on your site.
How can SEO and CRO work together?
Many marketers believe focusing on SEO can negatively impact CRO strategies, and vice versa. In reality, using the two strategies together will increase your brand visibility and your conversion rates.
You can think of SEO and CRO as a multi-step process. SEO comes first, because you can't optimize for conversions without having a user base in the first place. CRO also gets more accurate as your data pool increases.
CRO comes next. Once you have the traffic, you need to make use of it. Thousands of visitors a month sounds great, but it can be worthless for your business if your conversion rate is abysmal.
Think outside the sales funnel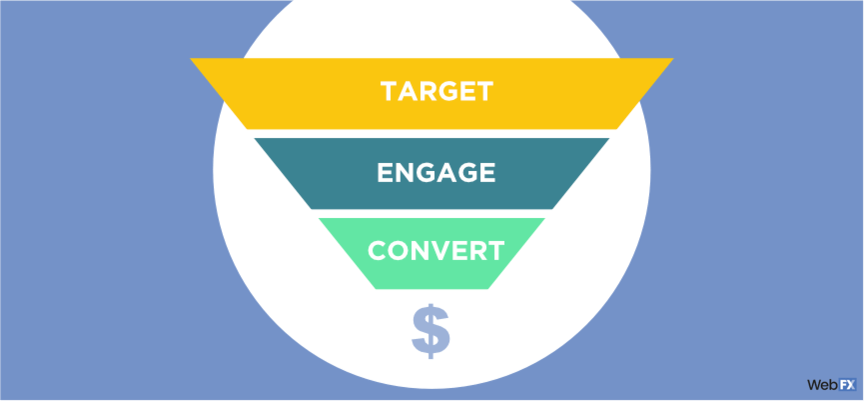 While SEO and CRO definitely do function as a part of the sales process, it can help to view them as operating parallel to each other instead of lumping them into a flat sales funnel model.
Many sales funnels operate under the premise that acquisition follows a linear path as follows:
Acquire visitor by providing value
Push visitor to action
Convert visitor
This (oversimplified) funnel works under the premise that the content you use to acquire your visitors is the same content that pushes them towards converting.
In reality, a visitor may frequent your website for weeks, months, or even years before actually converting. In other words, a sales funnel is rarely linear in practice. This is why it's extremely important to have both your SEO and CRO strategies in place and fine-tuned.
SEO is both a prerequisite and an ongoing requirement for successful CRO. A solid SEO strategy will build brand trust and keep visitors coming back time and again, while a solid CRO strategy will ensure an eventual conversion. Both are necessary for a streamlined conversion process.
Ready to speak with a strategist now? We're happy to chat! Give us a ring at:
888-601-5359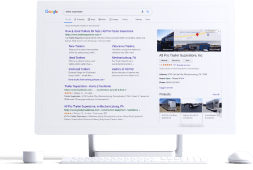 Balancing SEO and CRO
It's important to note that there is no one-size-fits-all equilibrium of SEO and CRO. Different businesses within different industries may find better results from, say, a 60/40 or 70/30 split between the two.
For example, let's say you've been ramping up your SEO efforts lately and are seeing huge traffic increases. Like we said before, this doesn't mean much unless you're also achieving a reasonable conversion rate.
If your conversion rate is lacking, it may be time to scale back your SEO efforts and reallocate some of that budget to CRO. Your traffic levels might level off, but an increase in conversion rate should more than make up for it.
Compare 1,000 visitors a month with a 1% conversion rate to 800 visitors a month with a 2% conversion rate. That's 10 conversion/month with the former metrics, and 16 with the latter. Your bottom line is improving, even though your overall traffic levels took a hit.
Improve your bottom line by using SEO and CRO together
Using SEO and CRO strategies is absolutely necessary if you want to grow your business. A good foundation of both ensures you'll have an airtight marketing strategy moving forward, and sets your business up for huge jumps in visibility and conversions.
If you're not sure how to pair SEO and CRO together, or don't have the time to test for the combination that's best for your business, let us help! At WebFX, our expert team of Internet marketers has years of experience finding the perfect blend of SEO and CRO for all of our clients. Contact us today for more information or a free quote!
How Is Your Website's SEO?
Use our free tool to get your score calculated in under 60 seconds.