8 Tips for Using Images in Website Design
When you create your website's design, you want it to have a positive impact on your audience. You want them to find your website interesting and engaging so they remain on your site and check out your business. Adding custom images to your pages can help you keep leads interested in your site.
Images are a great addition to any site. They help break up the text on your site and give leads a visual example of things you mention on your page. These images are a great opportunity for your business to really engage your audience.
So, how do you use images properly in your web design?
On this page, we'll provide you with eight tips to help you use images correctly on your site. If you need help shaping your website's design and integrating images, call us today at 888-601-5359 to speak with a strategist.
Need help designing or redesigning your website? Contact our award-winning team!
LEARN MORE ABOUT OUR WEB DESIGN OFFERINGS!
1. Make sure your images are relevant
When you add images to your website's design, you want to make sure they are relevant. Images are meant to enhance a page and provide a visual aid for things you discuss on your pages.
You need to ensure that you are using relevant images on your page. If you were writing a post about how to make apple pie, you wouldn't put a photo of banana bread in your post. It isn't relevant to what you are writing.
Your images should make sense on your page. Think about images your audience would expect to see if you were visiting your site.
If you are an HVAC company, your audience would expect to see photos of air conditioners, heating systems, fireplaces, or a worker installing a system. These are relevant photos that enhance the text.
The important part is that you don't use images just to use them. They should add value to your page and provide your audience with a great visual representation to enhance your text.
2. Use original images
If you want to have a bigger impact on your audience, you'll want to use original images. Original images add authenticity to your site.
This doesn't mean you can't use stock photos. Stock photos can be great for enhancing your site, but original images give your audience a better feel for your business.
You can use original photos of your place of business, your products, or your staff. It gives your audience insight into your business and how you operate. They can get a visual representation of your business, which helps them understand your business better.
This is crucial with photos of people. Many people in your audience can spot stock photos of people. When they see these images, it doesn't show them people that enjoy your business or enjoy working for your business.
By implementing original photos of people, you can capture that authenticity. You can give people a visual representation of people who do interact with your business.
3. Don't just use photos
When someone says "images," you may think that only means photos you take with a camera. Photos aren't the only type of visual image you can use on your page.
Infographics are popular images that many businesses use. These graphics are visual elements that showcase facts, statistics, and other important information. It's a great medium to draw users to read crucial information.
For example, a wastewater treatment plant's web design could use infographics to explain how the plant works.
When you design your site, you don't just want to use photos. Photos are great for enhancing the experience on your website, but so are infographics. Infographics are eye-catching and draw in users.
You want to vary your images, so you keep your audience engaged. It will enhance visitors' experience on your website.
4. Think about cropping and rescaling
When you select a photo to put on your page, you need to think about how it will crop. This is very important for any photos that are in headers or prominently displayed on your site.
Some of your images will need to be cropped to fit different screens. Your image may be full-sized on a desktop, but half the size on a mobile device. You need to make sure that your image will crop nicely, so users can all experience the photo the same.
You need to consider how you will need to crop and scale photos. Some photos may be too big to place on your site, so you'll need to resize them to make sure they look good. You may need to crop some images that are integrated into your pages, too.
You'll also want to pay attention to the resolution of a photo. You won't have to worry about it as much when you are cropping your photo. This is something important to remember when you rescale your photos.
A computer typically displays 72 dots per inch (dpi). This is the density of dots in a photo that you post. The 72 dpi is the ideal photo resolution if you want to display good-looking images on a computer.
You need to make sure that your image will still look clear and sharp after you scale it. It's best to avoid posting blurry or distorted photos. You need to keep the 72 dpi in your mind, so you can post photos that look good for your audience.
When you integrate images into your site, you need to think about how they may need to be transformed later.
5. Use multiple images for products
Images have a huge impact on whether people purchase your products. If you are posting products to your site, you want to use multiple images of your products.
When users see multiple images of your products, it helps them get a better grasp of your product. They can see the product from all angles. You can also post photos to show the scale of the product or show it in use.
This will help your audience gain an understanding of your product and see it for themselves. It's a great way to earn more conversions for your business.
6. Integrate icons
Images help you break up text on your site and keep your leads engaged on your page. Many businesses are pushing for more visual representations of words, so they can cut down on the amount of reading on their sites. Icons are a great way to cut the text on your page.
You can use numerous types of icons on your page. There are many icons that already have symbolic meanings that people understand.
To access your homepage, you can use the icon that looks like a house. People know that when they see that icon, it takes them to the homepage.
You can also use a magnifying glass if you have a search bar on your site. This symbol stands for searching, and people know they can find a search bar by looking for this icon. It also takes up less space on your site than the word "search."
The most popular icon for ecommerce stores is the shopping cart. People know that they add products to this car and can click on it to see what's in their cart. Your audience also knows they can click on the cart when they are ready to check out.
Icons are small, but they help your page look cleaner. These images prevent you from adding more text to your site. It helps you create a site that looks clean and organized.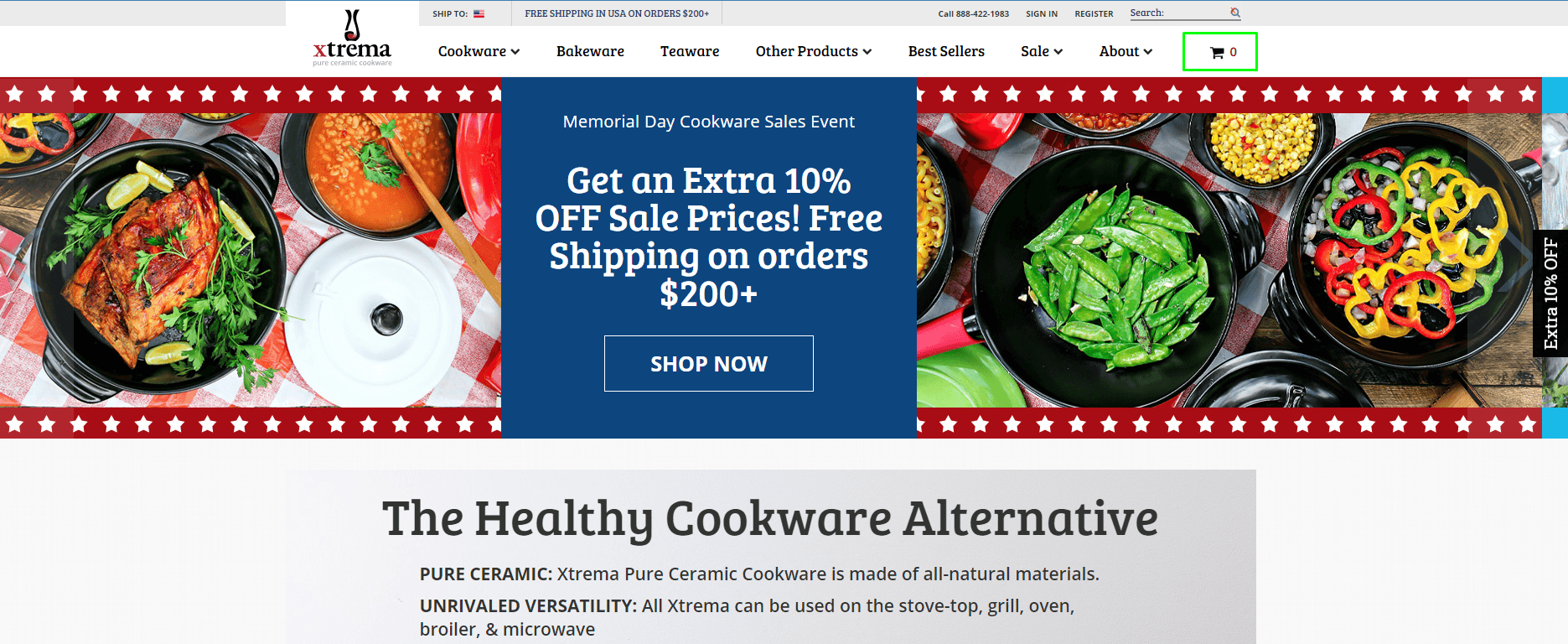 7. Optimize your images
When you use images on your site, you need to optimize them. Image files can be big files that take up a lot of space on your site. You need to make sure that you optimize your images, so they don't slow down your site.
Large image files can decrease your page's load time. It takes time for your site to load images, which means it takes your site longer to load. If your page loads too slowly because of big image files, you could miss out on potential leads.
To prevent this from happening, you need to optimize your images. You want to compress the image file size so that the image loads quicker. This will help your page load quicker, too.
It's something important to remember, especially if you have an image heavy site. If you use a lot of images in your website's design, you need to optimize them to avoid slowing down your site.
Time to Level Up Your Sales
Our long list of services helps you grow every aspect of your business with marketing strategies that are proven to increase bottom-line metrics like revenue and conversions.
In the past 5 years, we've managed more than 12.9 MILLION transactions across our client base.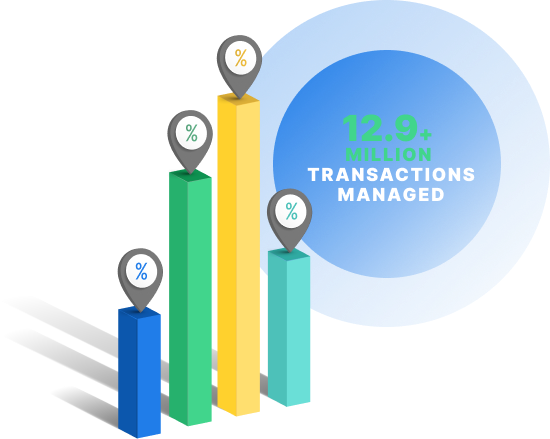 WebFX can help you pick the right web design images
The images you use are a big part of your website's design. Images have a huge impact on how leads experience your website. You want to ensure that you choose the right images, so leads have a positive experience looking through your business' site.
At WebFX, we know how to design websites using the right images. We're a full-service digital marketing company that specializes in customized web designs. Our award-winning team of 500+ experts will help you create the website of your dreams.
If you're looking for results, we know how to drive them. To date, we've driven over $3 billion in sales and over 7.8 million leads for our clients. We focus on putting our clients' success before anything else.
Our clients love the work we do, too. In fact, we have over 1020 client testimonials from a variety of industries. Check them out to see what it's like to partner with a top web design company like WebFX!
Learn more
If you want to learn more about how the right images can keep leads engaged on your site, call us today at 888-601-5359 to speak with a strategist or contact us online.
We look forward to hearing from you!