These marketing and advertising agencies typically provide print, media, radio, direct mail, billboard, brand management, press releases, and other forms of traditional marketing.
These conventional marketing firms in Harrisburg are experiencing an era of higher costs per customer acquisition, and with the increased importance of the Internet, they are experiencing a diminished role. So if you're looking for marketing services in the city, you're probably looking for something that goes beyond traditional. You're looking for the future methods that will truly drive sales and keep your company current and present online.
If you'd like to speak to an Internet marketing specialist in person, you can reach us at 888-601-5359.
The future of marketing in Harrisburg
The emerging medium for marketing in Harrisburg, Pennsylvania is Internet marketing. Internet marketing is a sector of high growth in Harrisburg. Only a few companies have been able to successfully establish themselves as true Internet marketing consultants and experts in Harrisburg.
Internet marketing provides the best of all marketing mediums for advertisers since its results are quantifiable, and return on investment is easily established. Websites, ecommerce stores, Internet newsletters, PPC marketing, Internet press releases, SEO, and website call tracking, are just a few of Internet marketing tools and methods that can deliver outstanding rates of return—unlike traditional print advertising or commercials.
If your firm has an interest in capturing new markets and driving revenue utilizing the Internet, WebFX is your partner of choice. Our marketing services in Harrisburg are affordable, up-to-date, and provided by a team of experts with years of experience in this industry. We're proud to be driving the future of marketing in Harrisburg.
A marketing company located in downtown Harrisburg
WebFX is located on North Front Street right in the heart of Harrisburg, PA. Our local presence means that we're available for in-person meetings, events, or on-site visits. It means we're in the same time zone as you, so you won't have to do any mental mathematics to figure out when it's "safe" to call us. And it means that we love this city the same way you do!
Our team works in the renovated Moffitt Mansion, right along the Susquehanna River. If you're thinking about choosing us as your marketing company, or are considering other marketing companies in Harrisburg, we welcome you to come visit us in person.
The WebFX difference: a wide range of services under one roof
When you're looking for one of the best digital marketing companies in the USA, you might have trouble finding one that offers everything you need. Who wants to work with one company for SEO, another for social media, and then yet another for copywriting? WebFX offers all these services (and many more), meaning you can rely on us for all your marketing needs—not just some of them!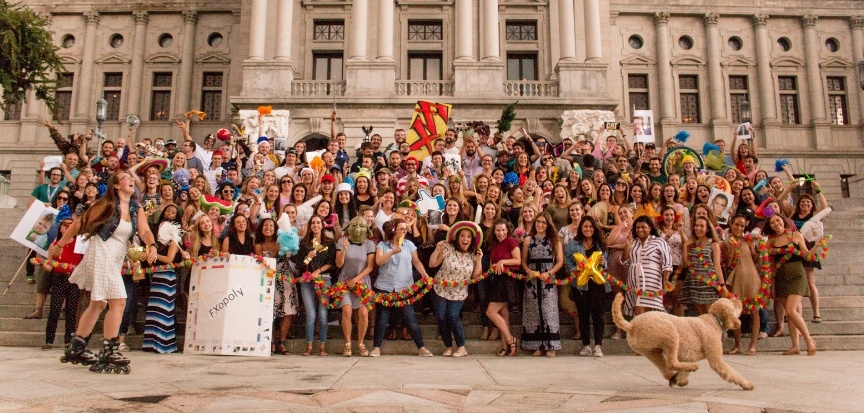 Our varied services and expert team don't make us unaffordable, though. WebFX works with a variety of clients, whether they're small, large, or somewhere in between. We pride ourselves on being an affordable "one-stop shop" for Internet marketing services in central Pennsylvania. So whether you need a website redesign, search engine optimization services, PPC optimization, or content marketing services, we can help—and we can customize every package to fit your unique budget and needs.